A collaboration between two premium brands, Seiko Presage and Zero Halliburton sees their respective design and technology know-how combine to develop a three-watch collection that includes a pair of travel-friendly GMT models.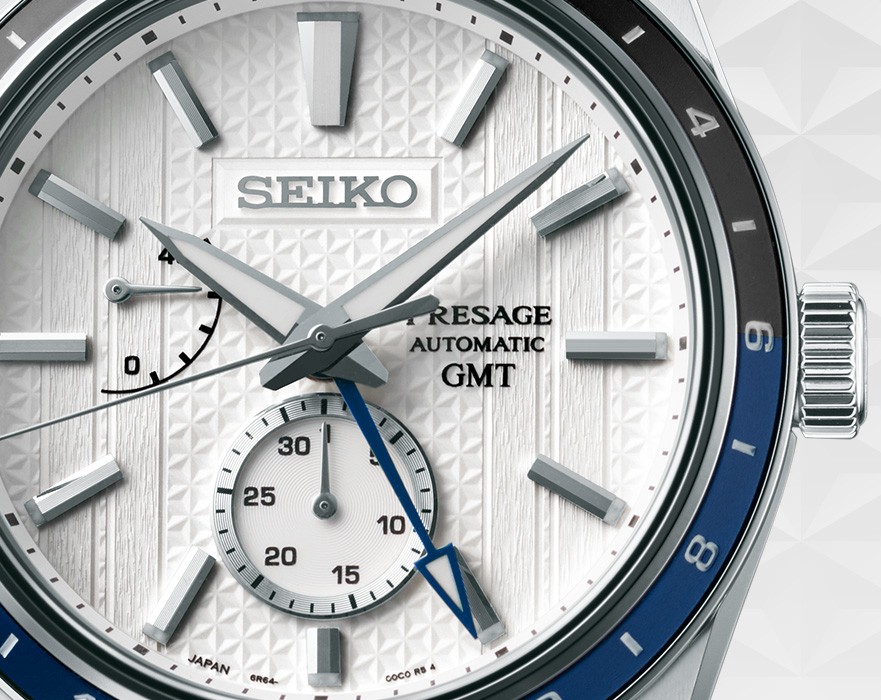 Joining Seiko's Presage Sharp Edged series, the limited-edition watches take inspiration from Zero Halliburton's range-topping Pursuit Aluminium collection, showcasing the same dark blue shade used by the American luggage brand.
The dials present the "double ribbed design" used by Zero Halliburton since 1946, which is paired with the Japanese hemp leaf pattern – a design distinctive of the Sharp Edged series.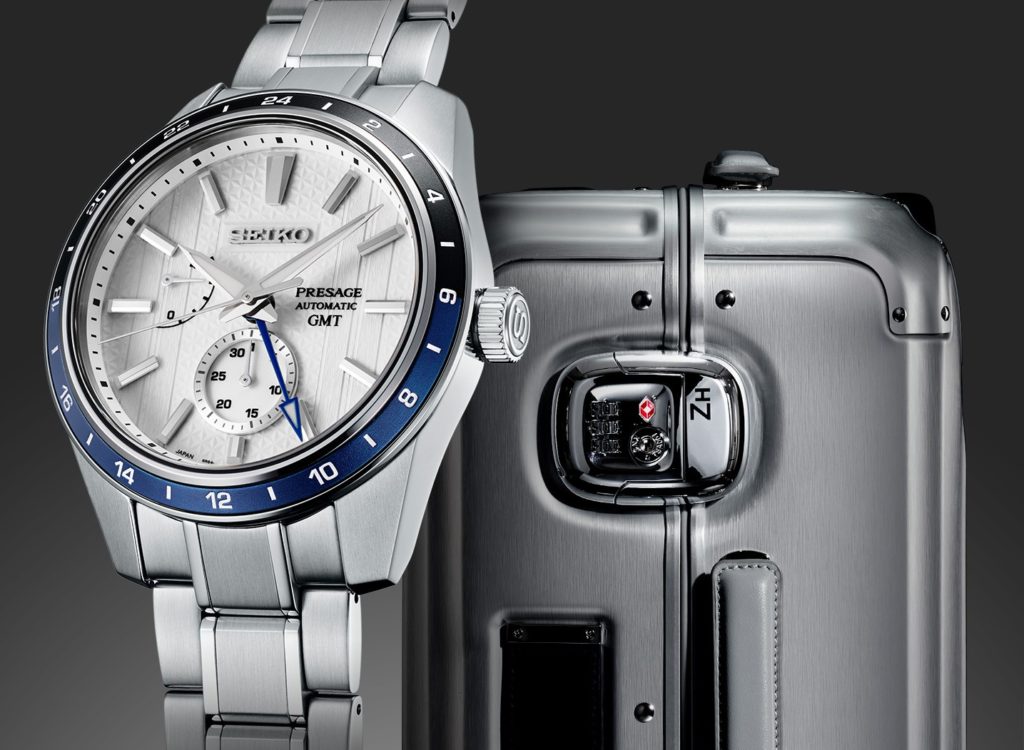 The 42mm GMT watches are available in either stainless steel or Seiko's mysterious black "hard coating" with the collection limited to 2,000 pieces and 600 pieces respectively. Both feature aluminium GMT bezels, small seconds, power reserve indicators and the Seiko 6R64 automatic movement with 45 hours' power reserve.
The 39mm time and date model uses Seiko's 6R35 automatic with 70 hours' power reserve – again only 2,000 pieces are available. Each time piece is presented in a polycarbonate Zero Halliburton case and is individually numbered.
The watches are on sale next month via Seiko