In the 1960's, Seiko announced itself to the world as a leading manufacturer of high-precision sports timing equipment. This new generation of equipment was endorsed by many international sports federations and used to capture elapsed time at major sporting events. The heart of Seiko's success was a range of stopwatches that incorporated the company's innovative "heart-shaped cam" mechanism. This feature delivered a level of precision that was once thought unattainable by manual sports timing devices. Then, in 1969, Seiko introduced the Seiko Speedtimer with the innovative Caliber 6139. This was the world's first automatic chronograph with a column wheel and vertical clutch. These two devices delivered real improvements in the measurement of elapsed time in a wristwatch and are still a prerequisite in high functionality chronographs.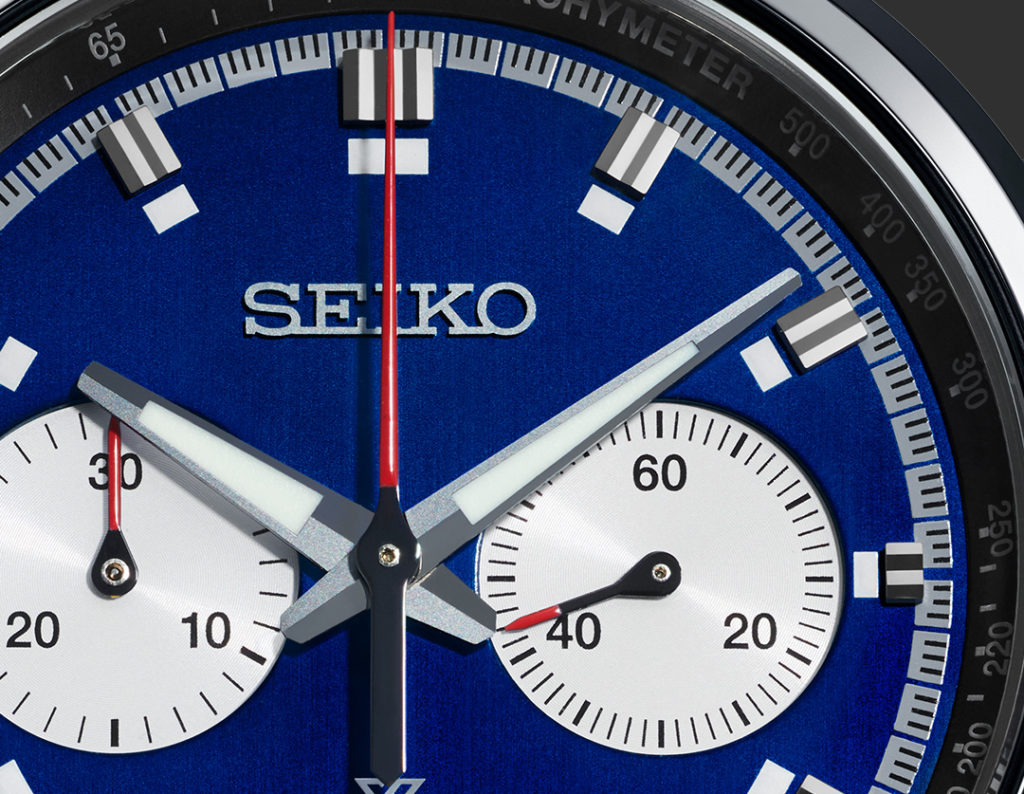 The new Speedtimer Prospex watch is inspired by Seiko's professional timekeeping heritage, with a design based on the world's first automatic chronograph with a column wheel and vertical clutch. The latest addition to the Prospex collection also features new innovations such as a high contrast dial and subdial colours for legibility and the 8R calibre.
With design details that reflect the precision needed for elapsed time measurement, this new creation pays homage to the original 1969 model. The sub-dials and markers on the outer dial ring are white, standing out prominently against the blue dial. The chronograph hands are in red, ensuring that elapsed time can be read accurately at a glance.
The new design of the chronograph was inspired by precision, with a gently curved second hand that extends to the tachymeter markings at the dial edge. The minute and hour hands and the edge of the indexes are coated with Lumibrite for low light visibility, and the pushers are prominent and have a wide, flat upper surface for easy operation.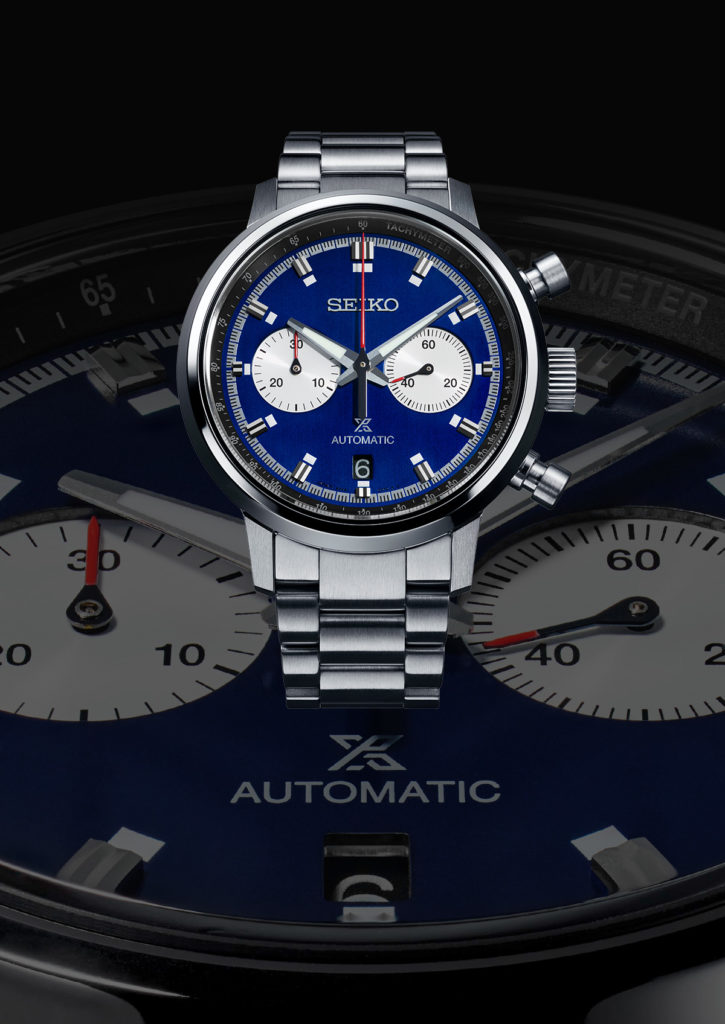 This new Speedtimer features the 8R46 calibre, which includes both a vertical clutch and column wheel mechanism – just like the original 1969 model. The vertical clutch eliminates any shudders or jumping of the hands, enhancing measurement accuracy, while the column wheel ensures precise control over chronograph operation. In addition, the movement incorporates Seiko's unique three-pointed hammer, ensuring that when the reset pusher is depressed, the hands return to zero instantly and perfectly in sync. The escapement is lightweight and strong, thanks to the use of MEMS technology, which enhances the stability and precision of the watch.
The watch is presented on a stainless steel bracelet that is specially designed and constructed for this series. Its thickness and weight, combined with the low center of gravity of the case, ensure stability and a high level of comfort on the wrist. In addition, the presentation case includes a leather strap whose stitching is specially designed to increase the strap's durability.
The new Speedtimer chronograph will join the main Prospex collection and will be available from September 2022 at the Seiko Boutiques and selected retail partners worldwide priced £2,740.