1800 Tequila and Daniel Cordas are collaborating to release a brand new limited edition bottle. The launch gives aficionados a chance to own an exclusive piece of artwork, along with one of the best tequilas on the market.
Artist to the stars
Daniel Cordas has designed trainers and bespoke artwork for the likes of Floyd Mayweather, Stormzy, Chipmunk and Billie Eilish. His work is a fusion of UK street culture and Mayan artistry – a perfect pairing for the new bottle of the world's most awarded tequila, 1800. The new creation pays homage to Mexican street art and the genre's folk art roots.
It's a celebration of the brand's commitment to the arts, particularly urban art and street culture. There are just 500 bottles available, including a one-off hand-painted bottle by Daniel himself.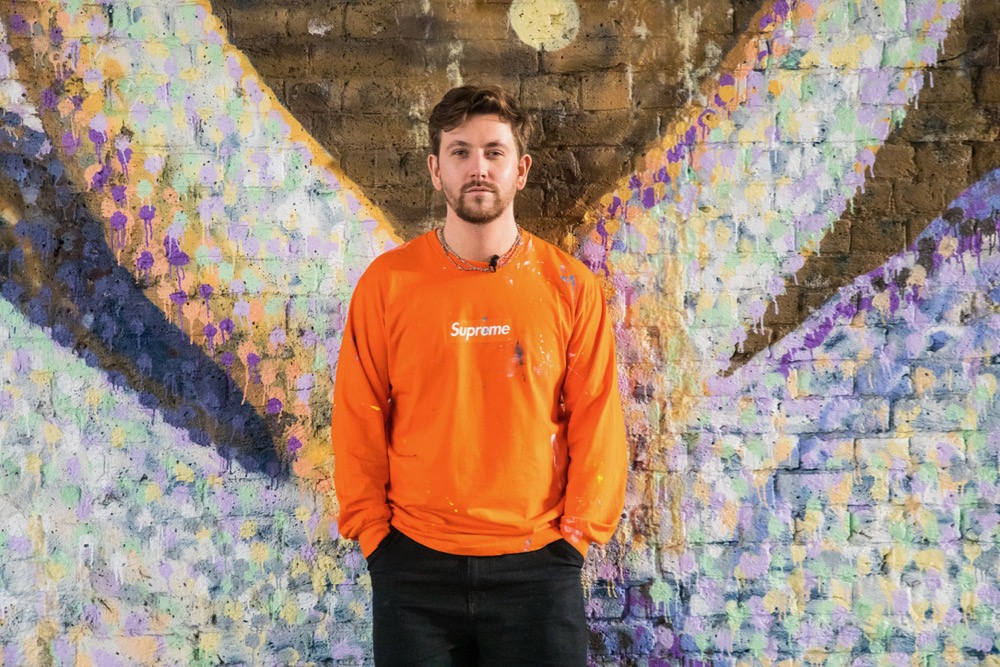 1800 Tequila
As the world's first premium and most awarded tequila, 1800 hasn't wavered from its original formula and double distillation process. Made from 100% Blue Weber highland agave and bottled in Mexico, the blend has a sweeter, smoother, more complex flavour. Since arriving in the UK, the brand has held with an ambition to change ideas of how tequila can be enjoyed.
More than just an art piece
The bottle is both timeless and internationally appealing, with Cordas' design reaching across the Atlantic Ocean, engaging with a Latin American art form that's survived through many generations. Mexican folk art is traditionally practical with pieces intended with a benefit that goes beyond simply an aesthetic merit. The ancient art form has heavily influenced the nation's street art with almost kaleidoscopic murals adorning walls throughout the country, popping with uniquely Mexican motifs. And as this land is the home of 1800 Tequila, incorporating the artistry was entirely appropriate.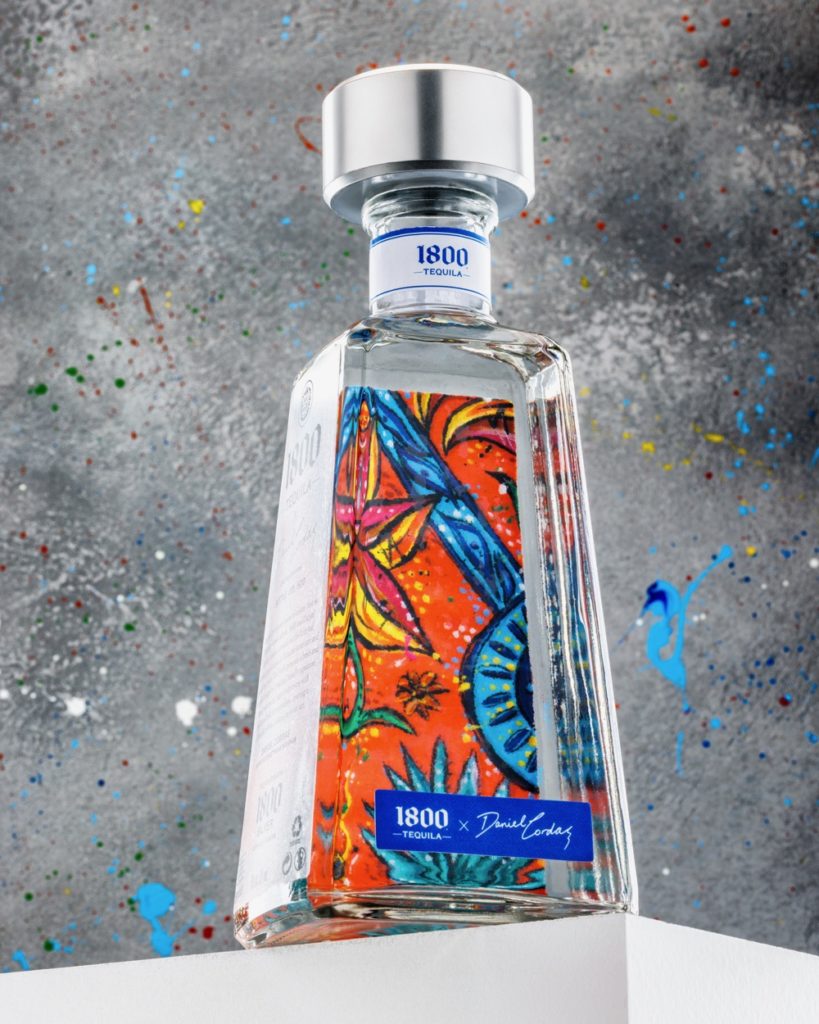 Cordas' signature style
Showcasing Daniel's signature floral style and penchant for pastel hues, the bottle reflects the vibrant allure of Mexican folk art and the iconography associated with it. There's an eye-catching depiction of agave – the plant at the heart of 1800's tequila production – at the base of the bottle. Warm oranges and reds are contrasted by icy blues and fresh greens, evocative of heat and refreshment.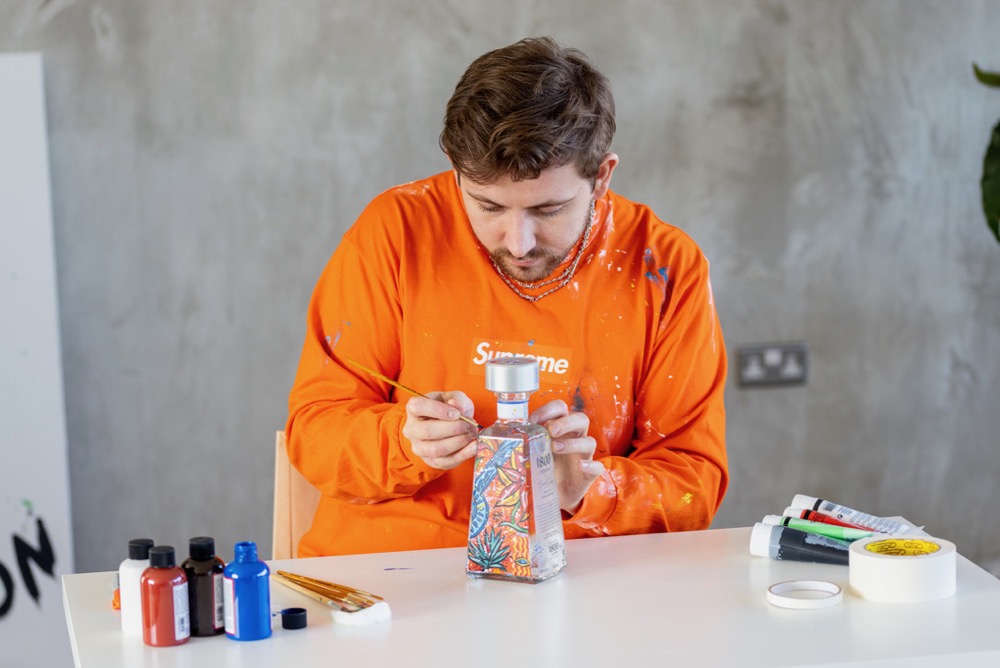 Daniel Cordas said of the new project: "Mixing colour and composition with the same slickness as an 1800 Margarita, I've infused authentic Mexican folk art with my own style and signature floral. The iconic Agave plant is at the heart of my design, honoured by this cocktail of colour. The limited run of bottles has been produced directly from my painting and pay homage to Mayan artistry and its influence on contemporary art."
Limited-edition bottles are available to purchase from retailers including Harrods, Harvey Nichols, Hedonism and Selfridges priced £45.