Adam Handling Chelsea, the most recent eponymous opening from the renowned restaurateur has launched a luxurious, all-you-can-eat Sunday Lunch experience, focusing on the very best of British produce, complete with free-flowing drinks packages, which has fast become the place to brunch on a Sunday in London's Chelsea! Located in the iconic building that is home to the Belmond Cadogan Hotel, the restaurant's new lunch offering has been designed by Adam to draw on the property's illustrious heritage, the property was once home to bohemian socialite Lillie Langtry and known as Oscar Wilde's London residence. Adam has taken this history and used it to inspire a quintessentially British, luxurious Sunday lunch feast that will guarantee to delight. The Luxury Editor was asked to come along and experience this new food experience by Adam and here is what we thought.
About Adam Handling
Adam Handling's beautifully presented modern British menus start with careful sourcing of top quality, seasonal ingredients, skilfully prepared to deliver real depth of flavour and harmony. Adam currently operates two restaurants, two bars and a café. In July 2018, Adam opened a new, larger site at 45-47 Hoxton Square. The building, which sits on the corner joining Hoxton Square, Rufus Street, and Old Street, is home to the newly named The Frog Hoxton as well as Bean & Wheat, and a brand-new bar concept, Iron Stag. Adam's restaurants have won 'Best Restaurant of the Year' in the 2017 Food & Travel Reader Awards, alongside 3 AA rosettes and a Michelin Bib Gourmand.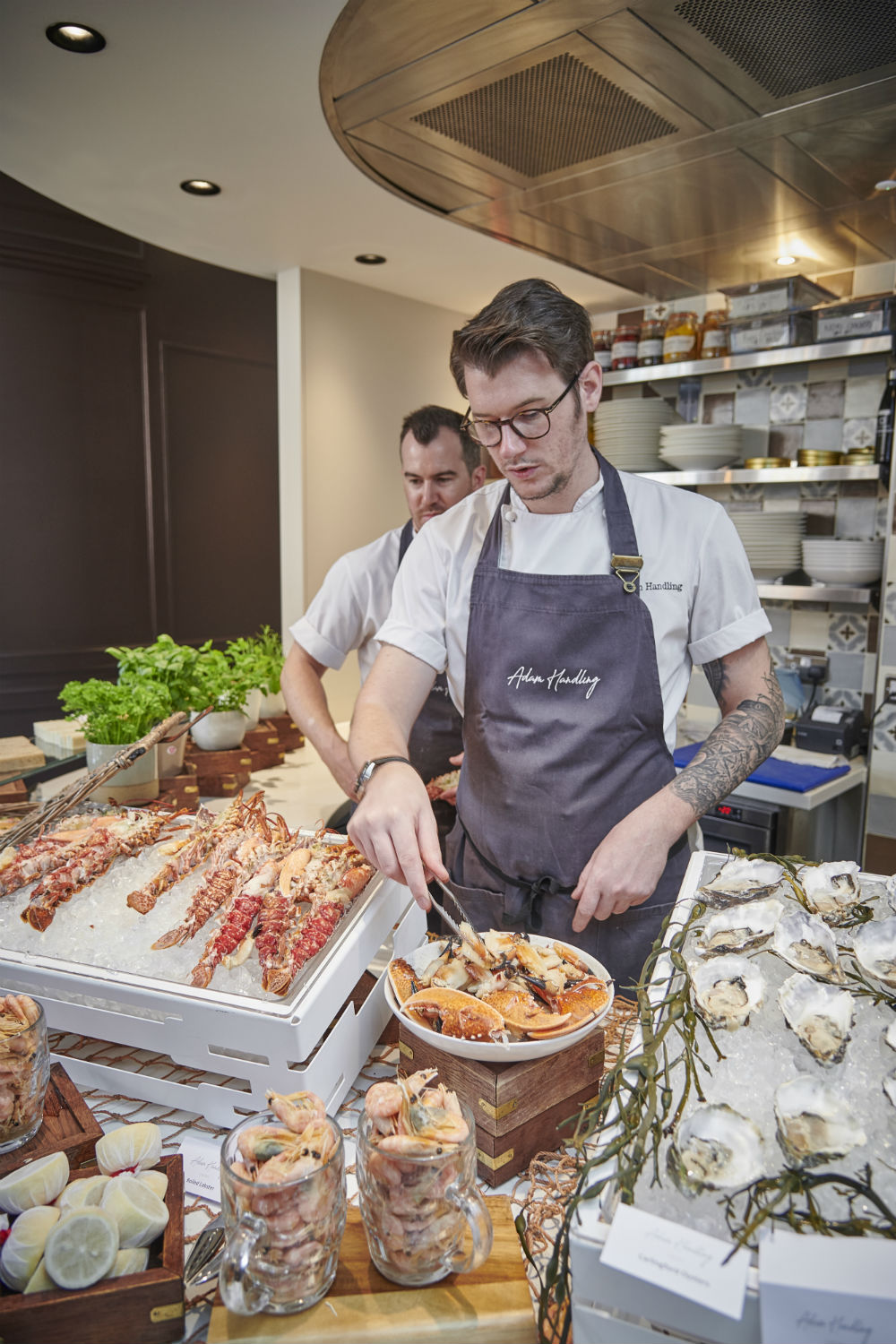 Frog by Adam Handling in Covent Garden opened in September 2017 and is Adam Handling's flagship restaurant site. The restaurant has been heralded as a "smash hit" by the London Evening Standard and one of the "best restaurants in London right now" by Condé Nast Traveller. Most recently, Frog by Adam Handling won 'Best Newcomer Restaurant' at the 2018 Food & Travel Reader Awards. Eve is Adam's first stand-alone bar and is located underneath Frog by Adam Handling in Covent Garden. In early 2019, Adam Handling was appointed Chef Patron of the Belmond Cadogan Hotel, where he oversees all food and beverage operations across the hotel.
Adam Handling Chelsea
A year in the making, Adam Handling Chelsea is the main restaurant within the hotel which is Belmond's first London property. Designed by Adam with destination diners, hotel guests, and locals in mind. The dining options encapsulate the very 'Best of British', taking a sustainable approach to British luxury and calling on the building's illustrious heritage. The restaurant itself, which features a large, open kitchen and counter dining alongside the main restaurant area, seats 45 covers and has its own entrance on the corner of Sloane Street and Pont Street.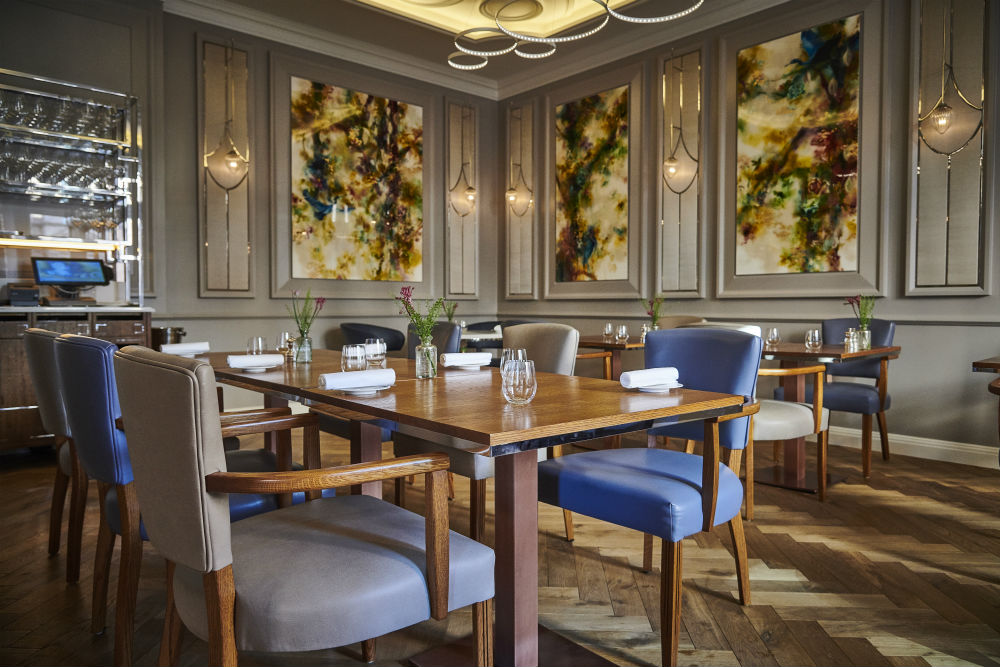 The design of the restaurant, created by Adam in collaboration with Russel Sage Studio, celebrates the building's past and heritage, offering modern, understated luxury. Staying true to Adam's sustainable ethos, there are no cut flowers instead, greenery is provided by potted plants and herbs.
The artwork for the restaurant was commissioned by Adam from celebrated artist Katy Jade Dobson, whose work already features in Adam's bar, Iron Stag, in Hoxton. Katy is a UK-based oil painter from Yorkshire, who uses rich tones and infinite textural possibilities to create truly outstanding pieces. Her admiration for elegance and richness of pallet moves her to create original oil paintings with a plethora of colour, and a blend of drama, harmony, presence, and dissolve. The pieces in the restaurant are inspired by botanicals and Cadogan Place Gardens, featuring abstract shapes and silhouettes of flora, fauna, and wildlife contrasted with 24ct gold leaf detailing.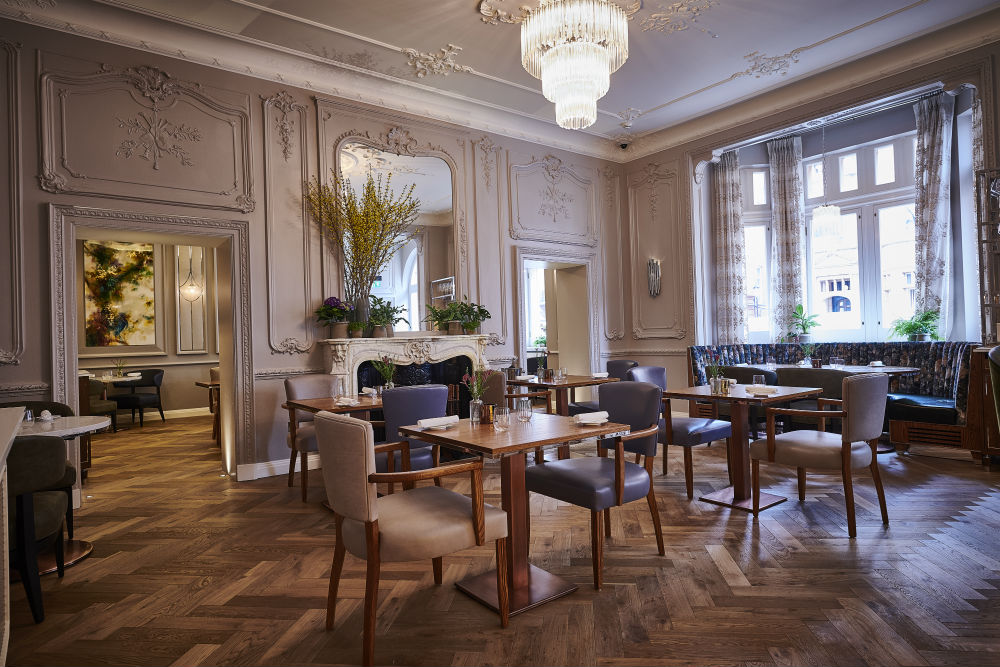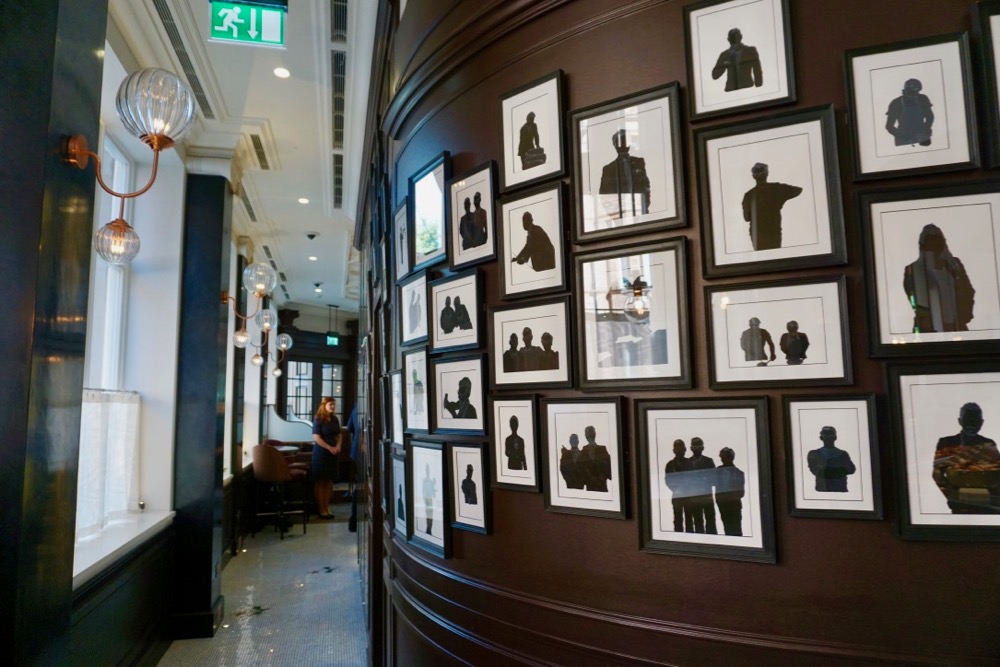 Our Experience
We walked in the glorious September sunshine along London's iconic and wealthy Sloane Street, the hotel is positioned on the corner of Sloan Street and Pont Street. An impressive entrance leads you into a stylish restaurant bar where we received a friendly and warm welcome (and even a welcome from Adam himself) and were shown straight to our table. Even walking to your table is a treat on a Sunday because on your way from the bar to the elegant dining room you walk by the open plan, bustling kitchen in front of which is a dramatic spread of delicious buffet food items.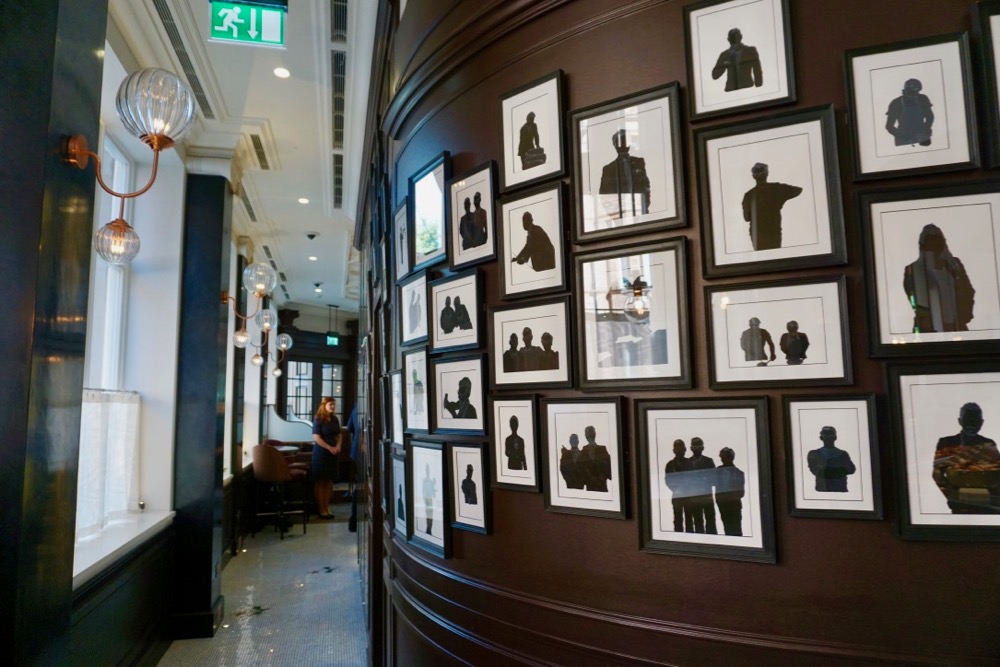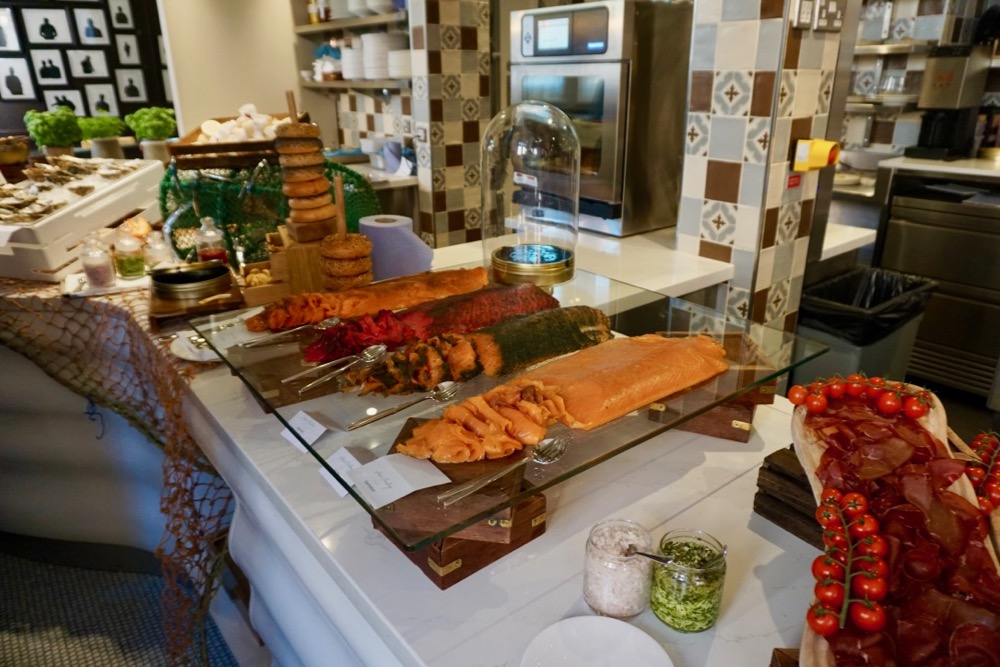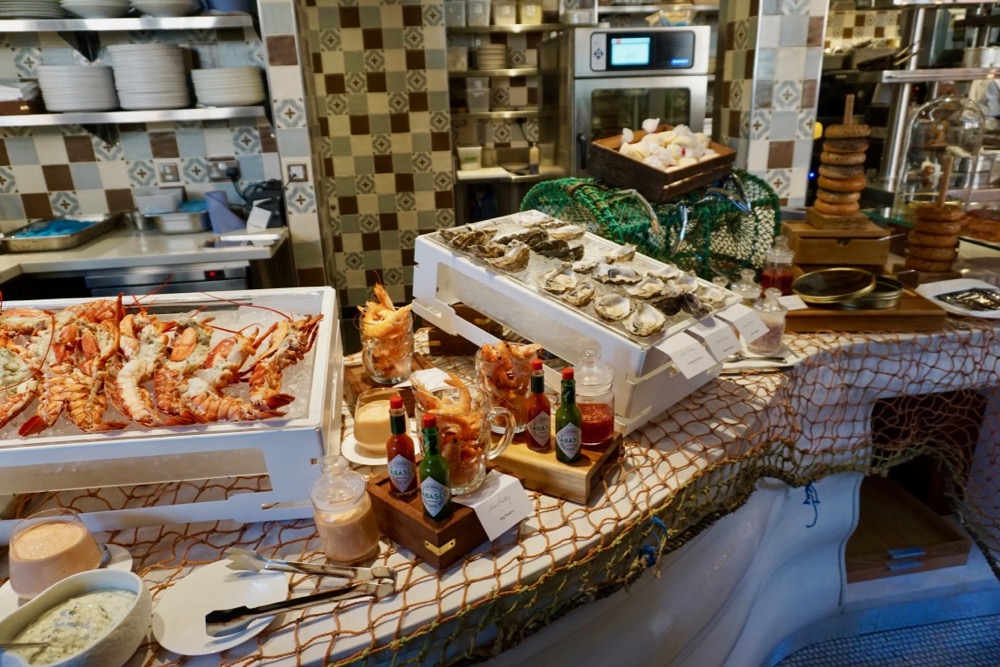 The range and quality of seafood and starter items laid out; which ranges from a smoked salmon counter and seafood counter, a cold cuts counter that includes British charcuterie, caviar and salad items and finally a range of petit sandwiched with fillings like roast chicken, lobster roll and free range hens egg to name a few sandwich options was certainly enough to whet the appetite. And as if that wasn't enough, we then walked by a selection of beautifully, intricate desserts. By the time we reached our table, our expectations of the feast to come were sky-high.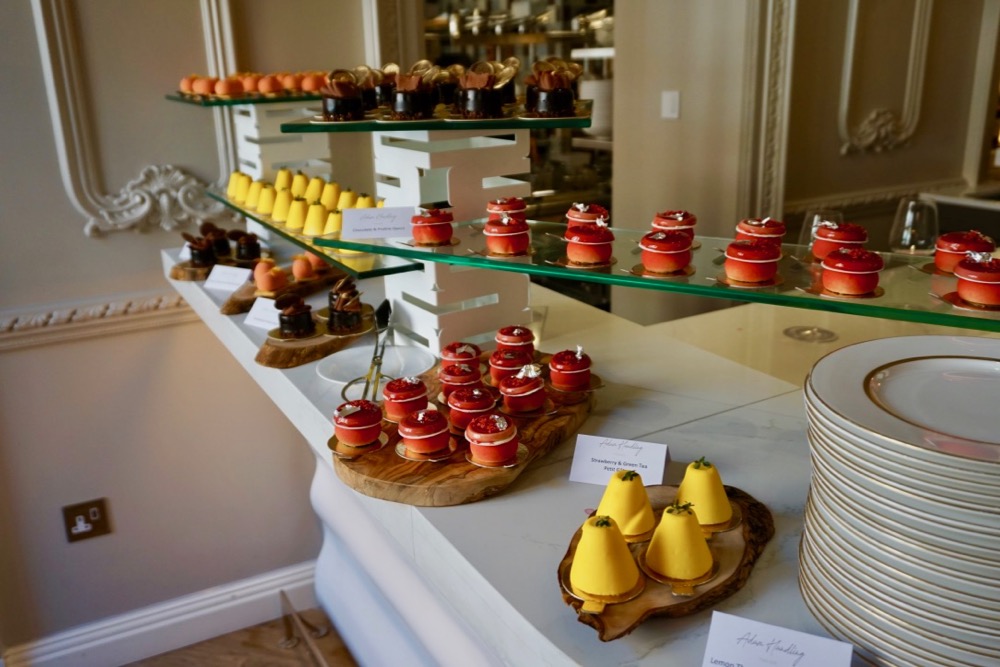 The Menu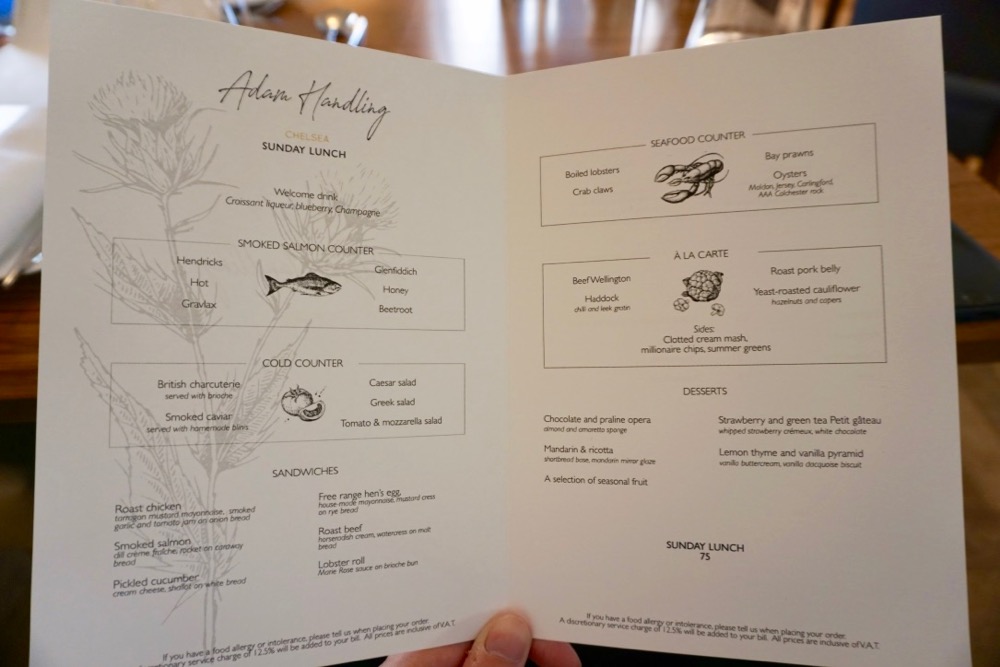 Right from the beginning, it was obvious the staff were very proud of the restaurant space, food, drink and concept. The menu was introduced to us as a "celebration of the best of Chelsea" and it was explained that the seafood buffet and sweet items that we had seen on our way into the dining room were the starters and desserts. Our waiter took the time to share his knowledge about the food and we were made to feel very comfortable.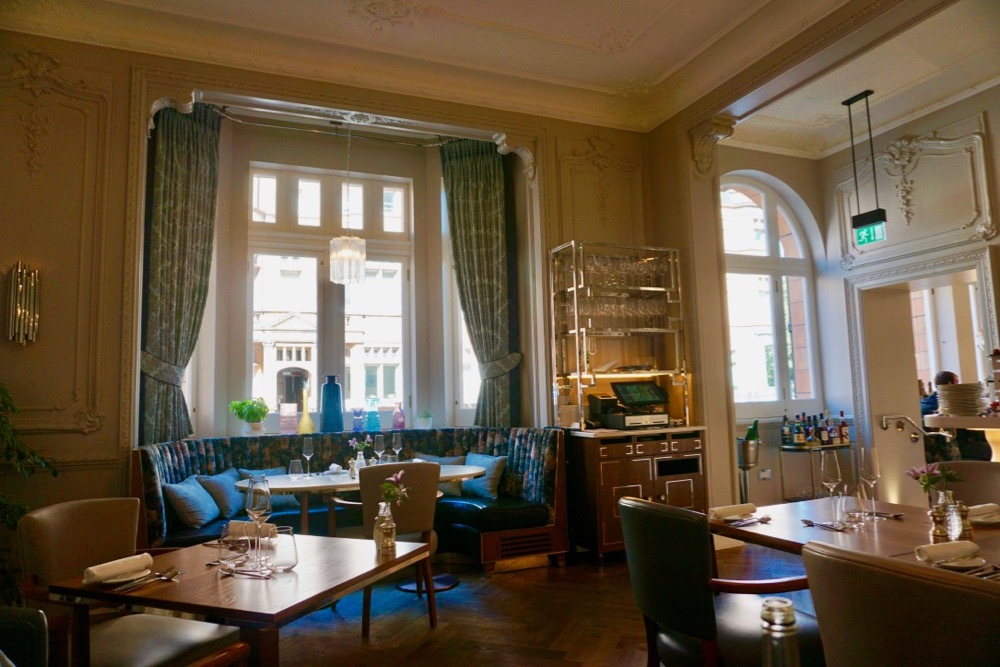 The sommelier served us a welcome drink, an unusual but quite delicious croissant liqueur made with blueberries and Champagne. In line with Adam's quest to be environmentally friendly the welcome drink was created using up fresh breakfast items from that morning.
The drinks packages which are in addition to the cost of the Sunday lunch were explained to us and come in either Classic or Deluxe options. Both packages are free flow, so you won't go thirsty, (full details can be seen here). We chose the "Classic" package selecting Bellinis as our next drink!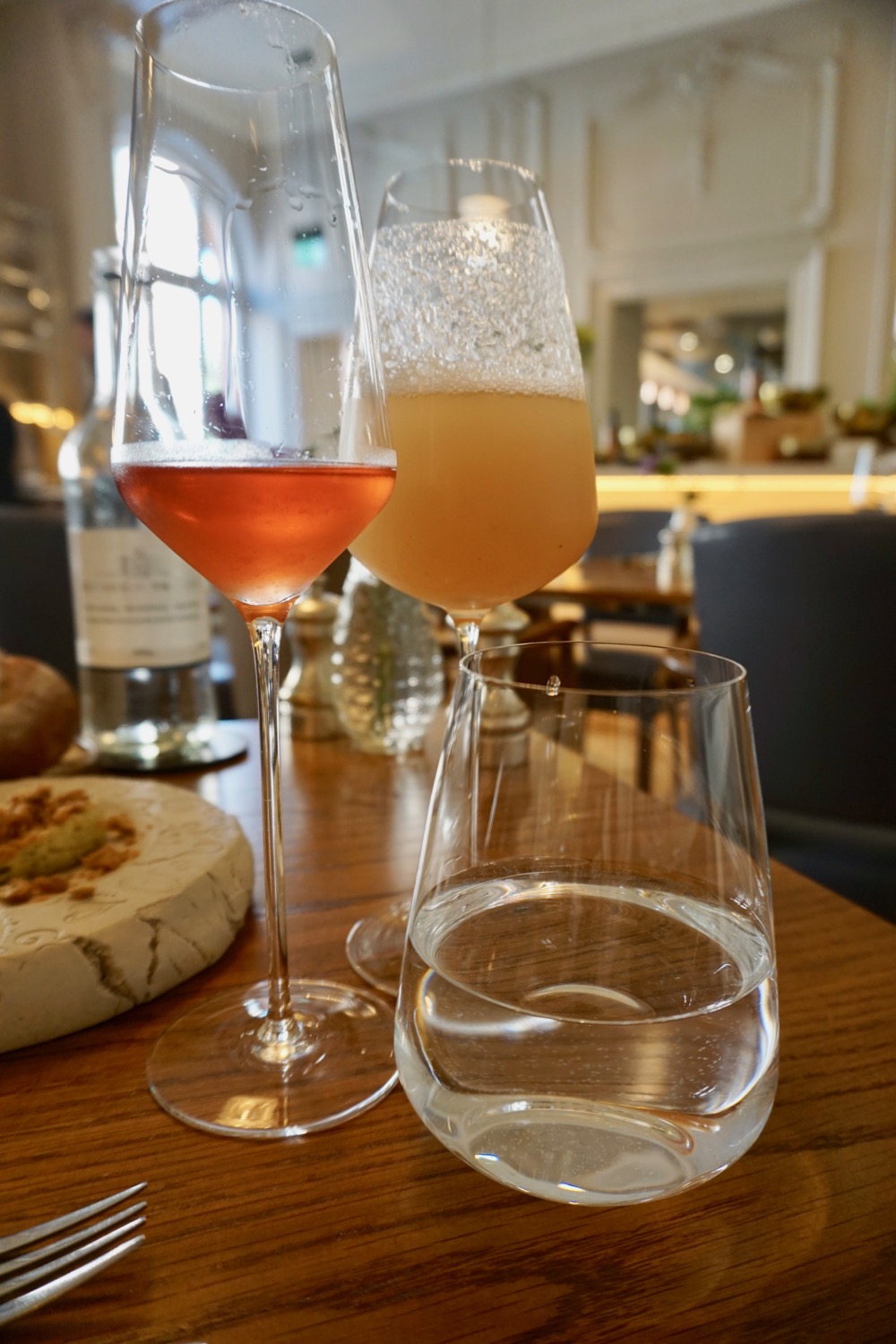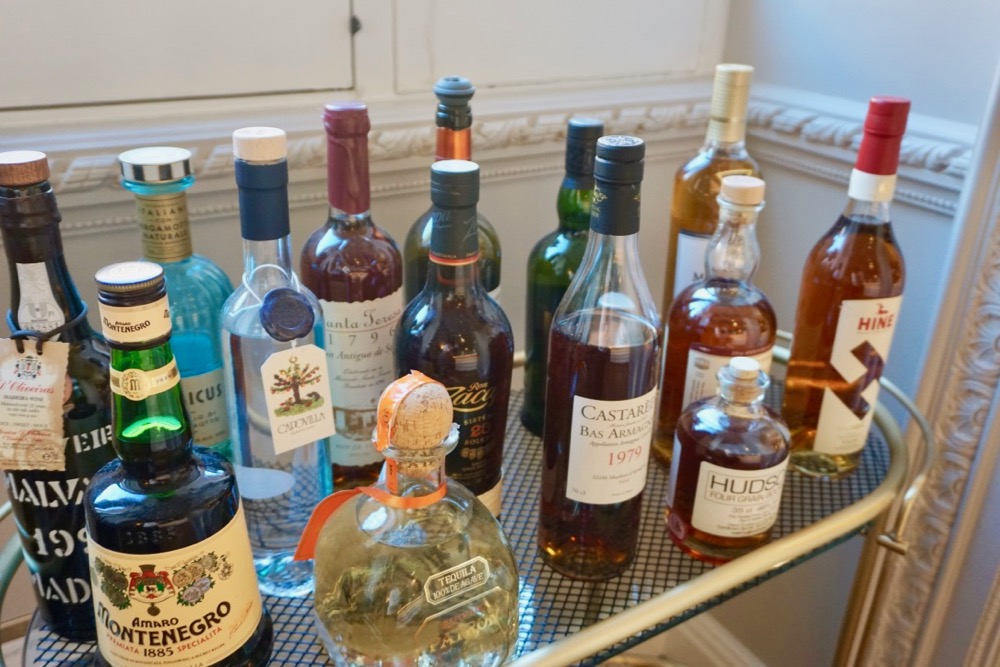 Our cocktails arrived accompanied by bread and butter. Now there is usually nothing special about bread and butter but I would go so far to say the IPA sourdough bread with chicken butter (the butter includes chicken fat) was the best start to a meal we've had for some time. The butter was full of rich and savoury flavours, topped with crispy chicken skin. We spread a generous amount on chunks of the crusty bread. Absolute bliss!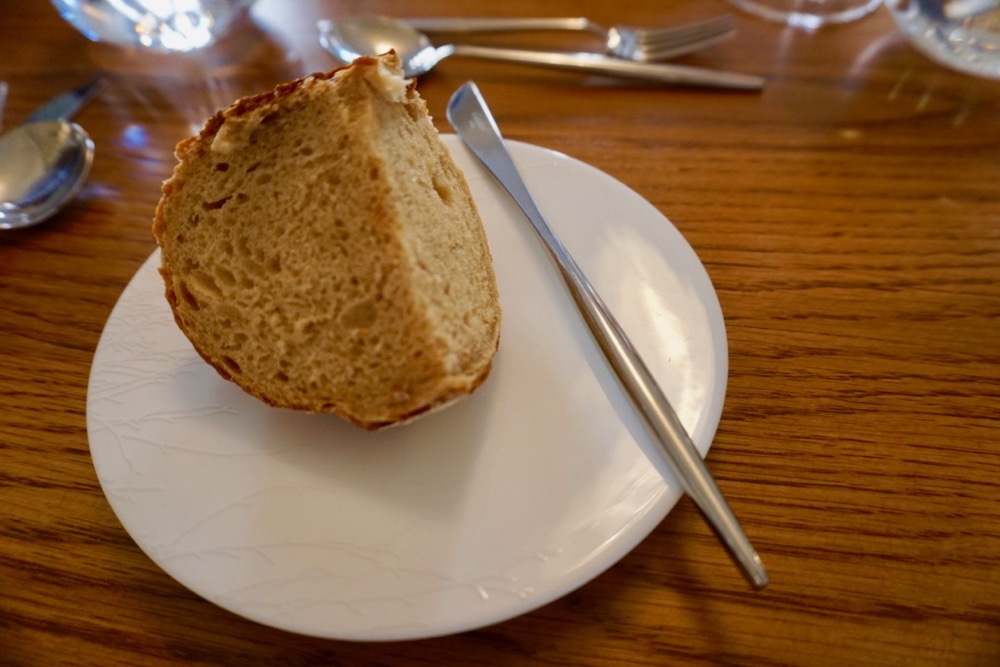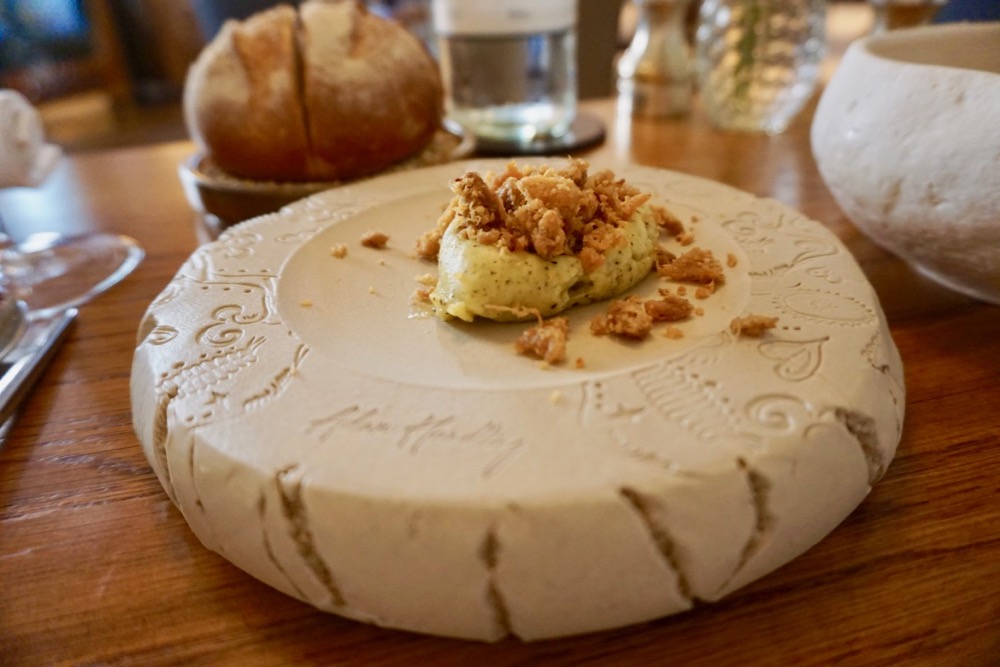 Seafood and Cold Counters (Starters)
We then moved onto a glass of prosecco to enjoy with the seafood starters. We both made three visits to the seafood and cold counters, well it is unlimited! We enjoyed oysters from three regions of the UK with a range of garnishes to compliment the oyster flavours. We initially chose shallot vinegar, but the waiter suggested a spoonful of smoked caviar on top of the oysters was certainly worth a try, and they were right it was delicious.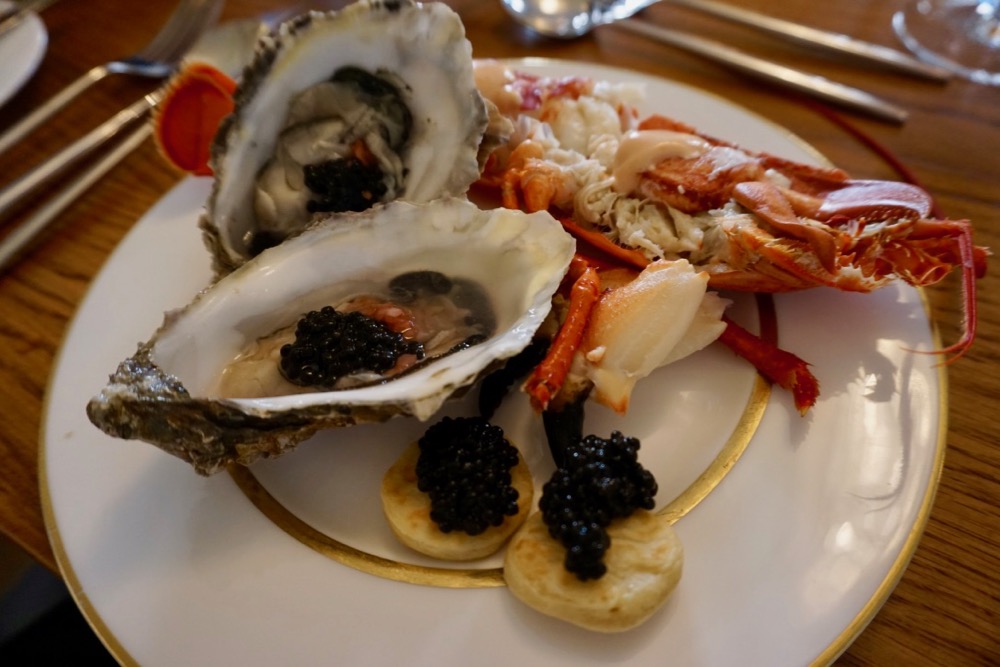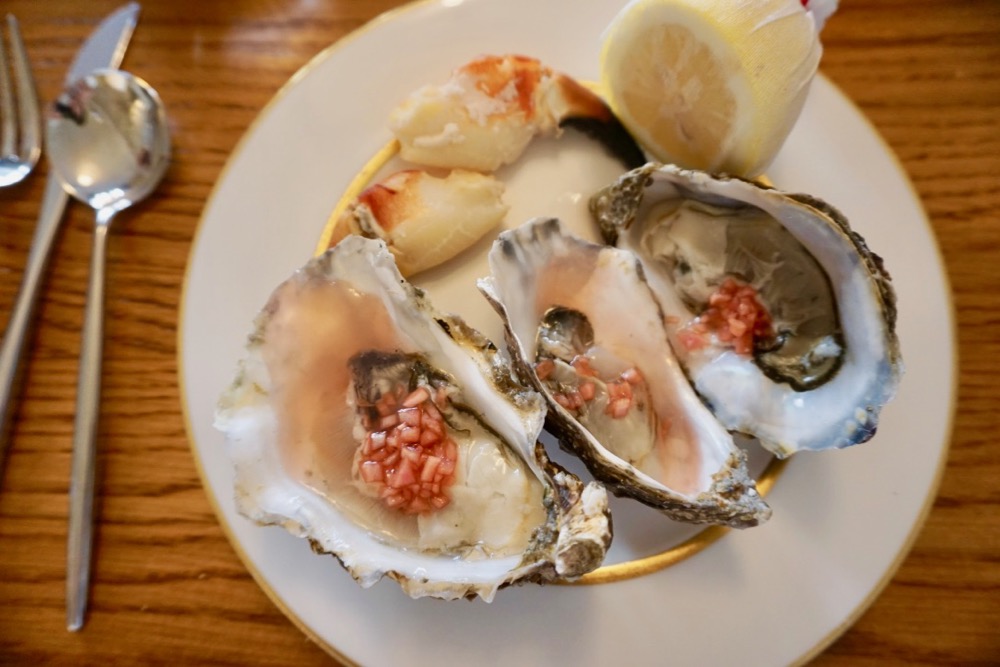 The four sides of smoked salmon were excellent and we tried all four:, which were infused with the following flavours; Hendricks Gin, Glennfiddich Whisky, Beetroot and Scandanavian style Gravalax. Each of the four salmon cuts had a distinct flavour and the salmon was very high quality. We had half a lobster each accompanied by some crab claws and a lobster roll. Each time we visited the counters the staff had tidied our table and neatly folded our napkins. The quality of the service matched the food on offer and enhanced the whole experience.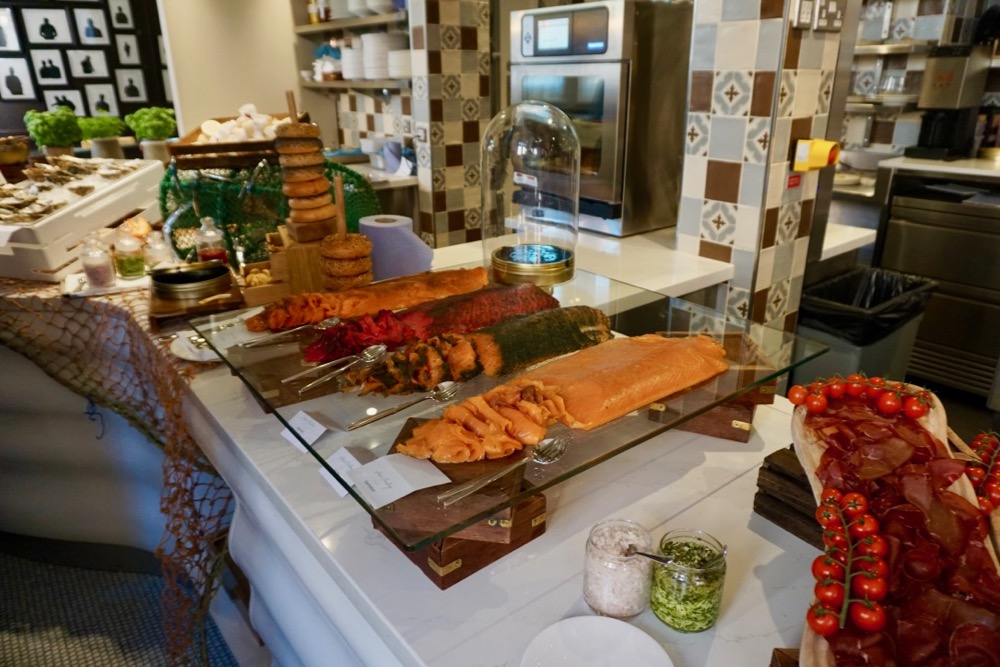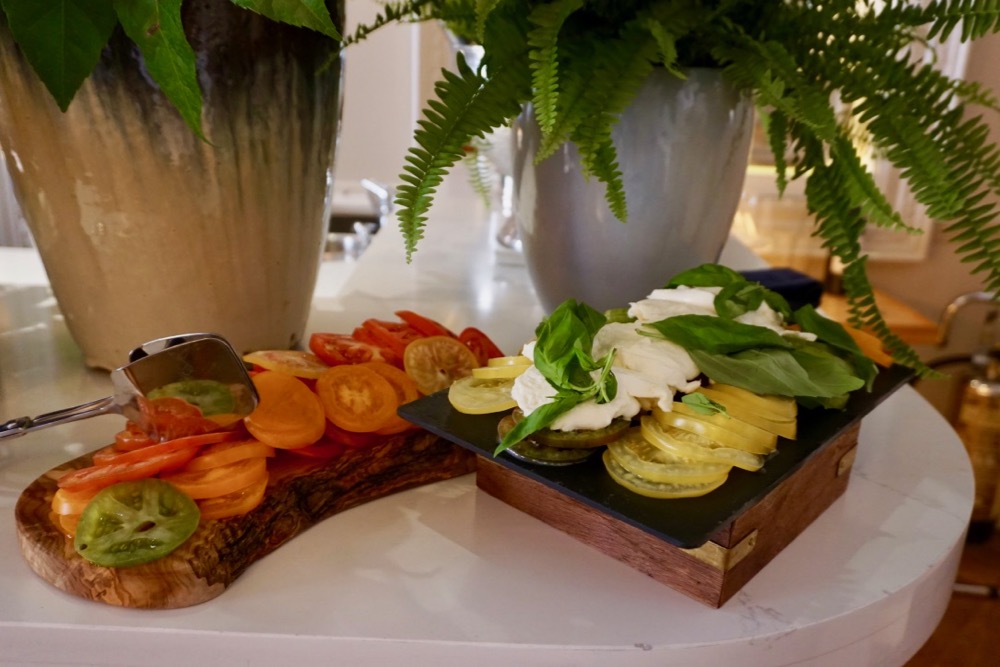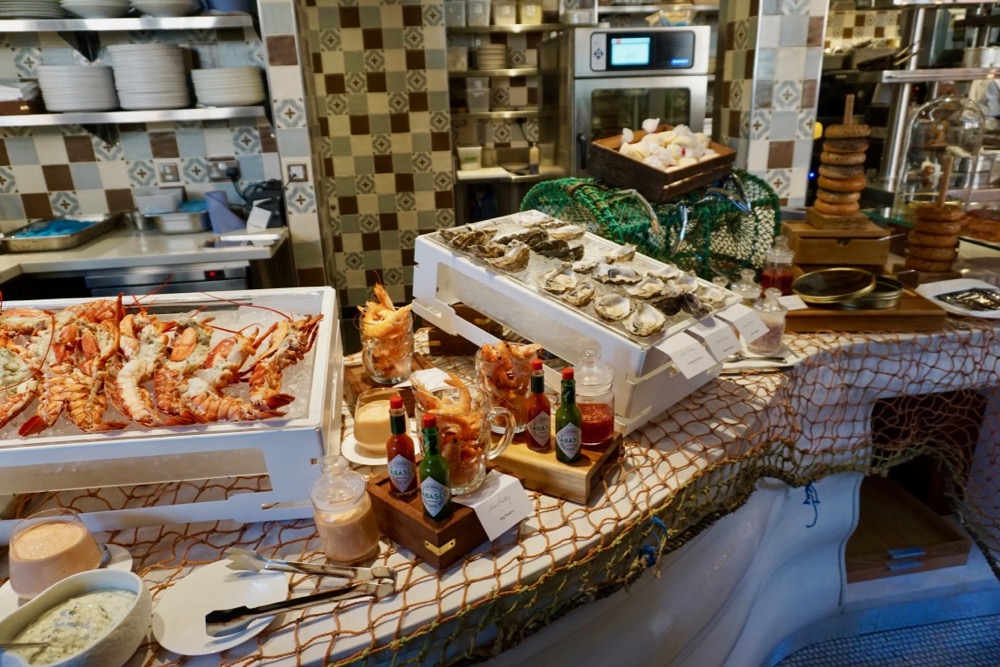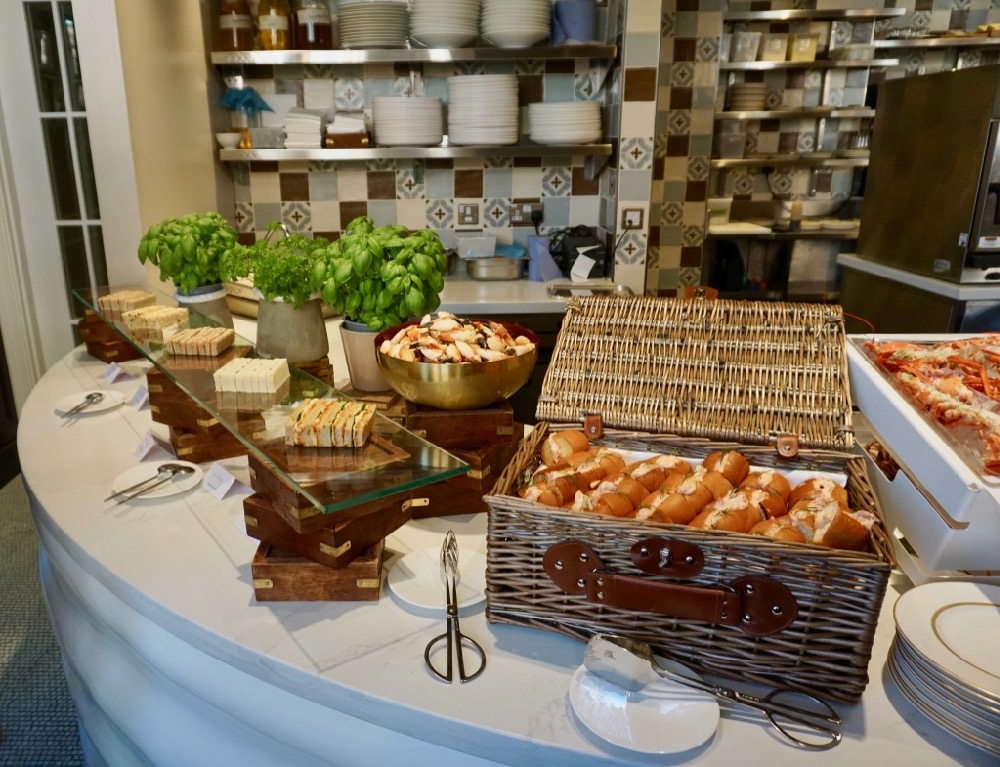 A La Carte (Main Course)
After an incredible starter, the sommelier took our drinks order once again before our main courses arrived. We both chose glasses of the Mezzograno Nero D'avola from Sicily. Throughout the meal our glasses were regularly topped up by the attentive staff and all the drinks were served in this "free-flowing" style.
We chose different main courses – beef Wellington and roast pork belly, but you could also choose from, Haddock chilli and leek gratin and Yeast-roasted Cauliflower. When the dishes arrived the gravy was poured on each dish in front of us adding to the theatre of the experience. The Sunday lunch menu also offers a range of sides with the mains which included the particularly impressive "millionaire chips", clotted cream mash and buttered greens.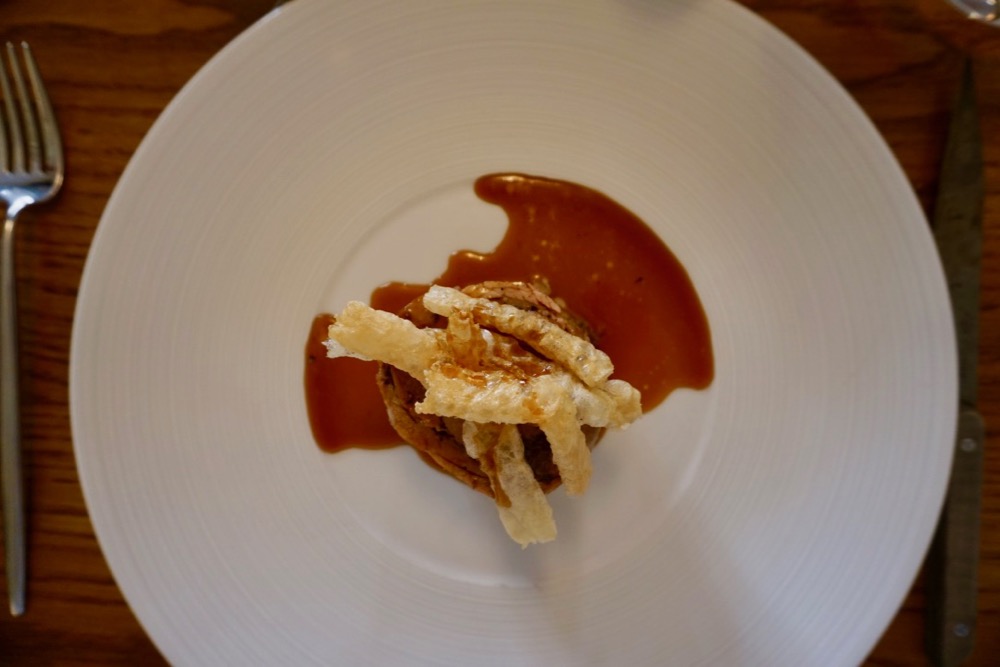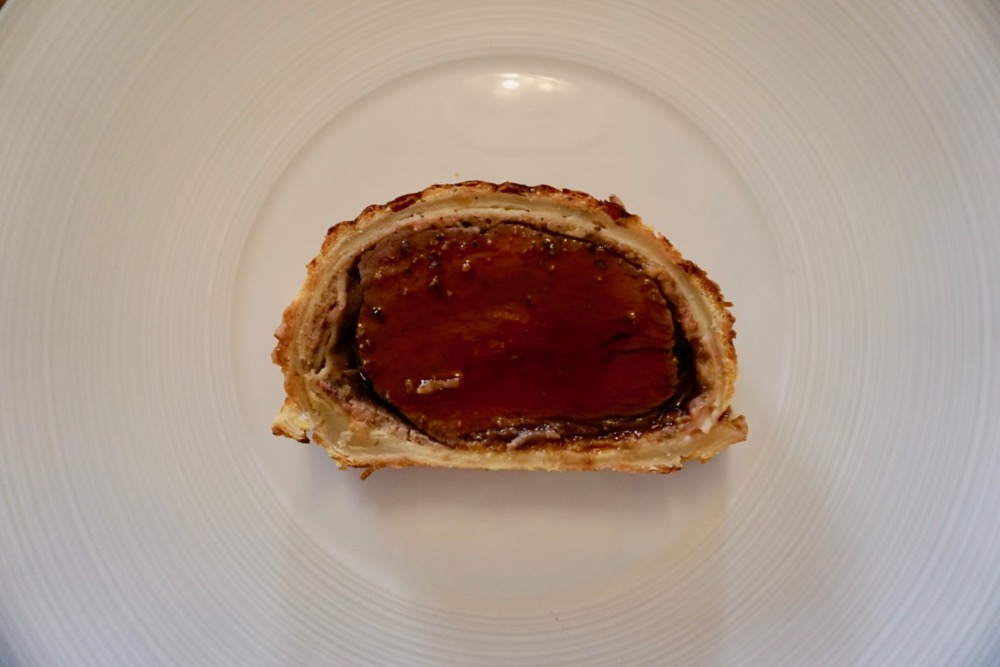 Desserts
No no matter how full you are, there is always space for something sweet, and we made the short walk back across to inspect the dessert counter. There were four miniature desserts on offer (Chocolate and praline opera, Mandarin and ricotta, Strawberry and green tea petit gâteau, Lemon thyme and vanilla pyramid and a range of fresh fruits if you are looking to get some of your five a day in) and we couldn't resist taking all four back to the table. Each of the desserts offered a different flavour note that rounded off the meal perfectly. Particular highlights were the refreshing lemon thyme and vanilla pyramid and the decadent chocolate and praline opera.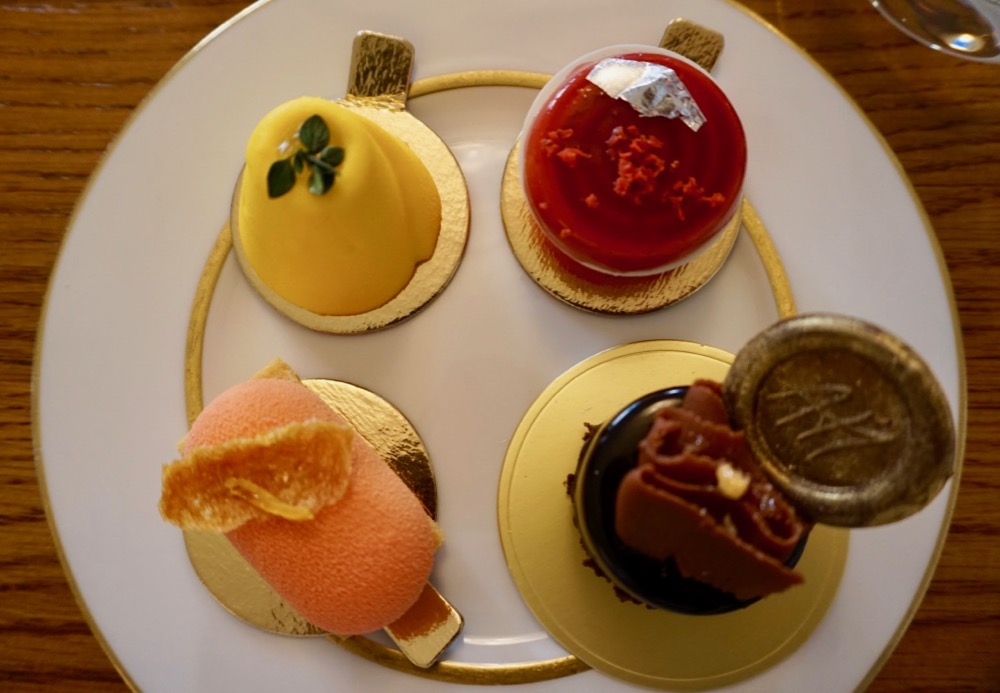 Following dessert we opted for a pot of tea and once our food had settled we had a look around the rest of the beautiful Belmond Hotel.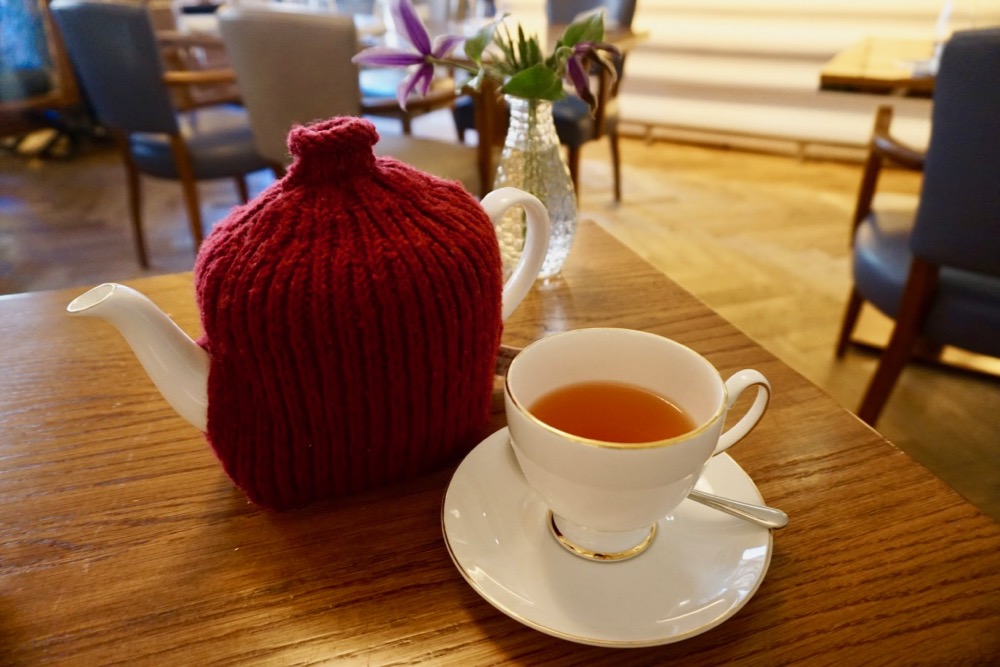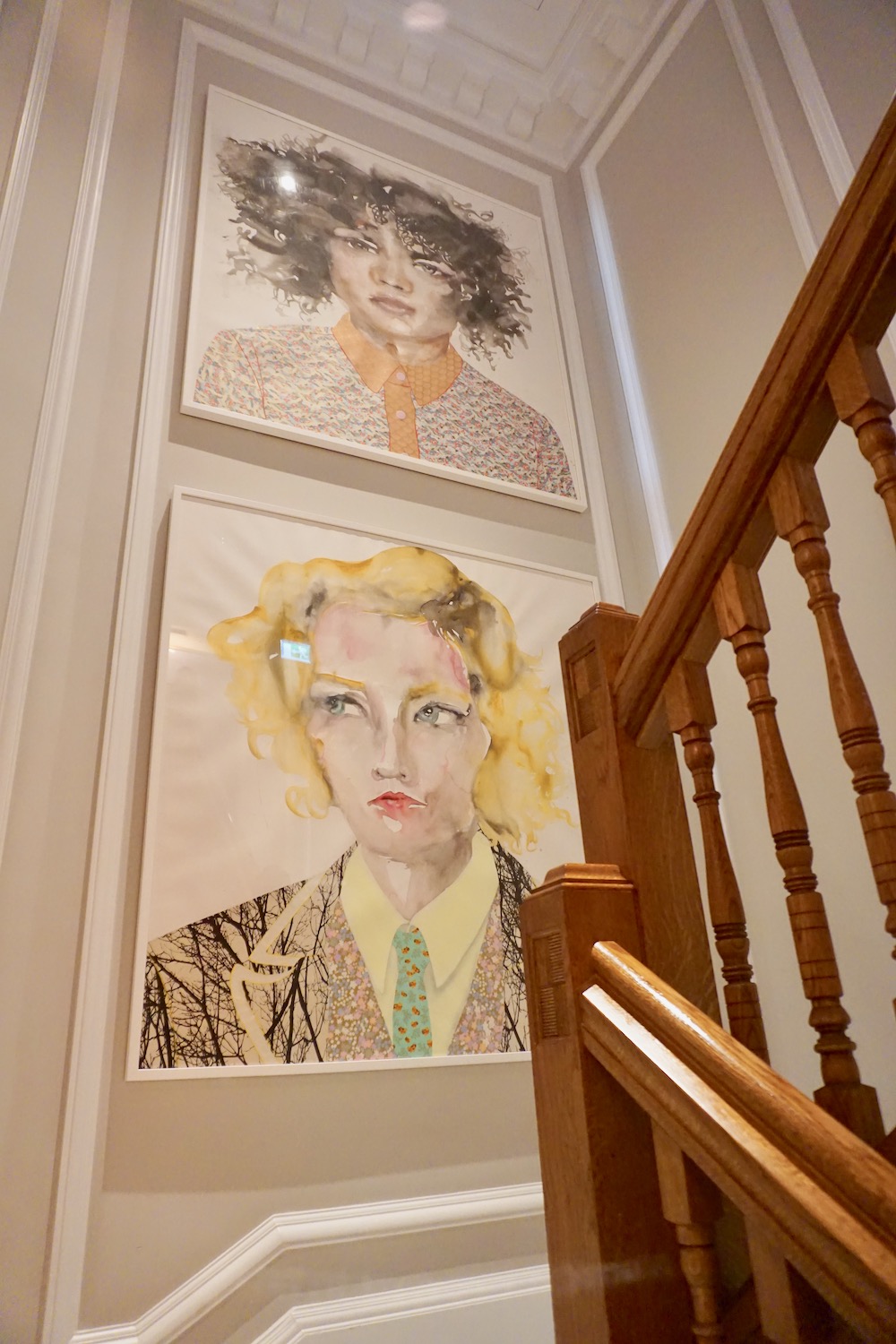 Final Thoughts
Adam Handling and his team certainly succeeded in showcasing the very best that Chelsea has to offer. The setting was graceful and relaxing, the service impeccable and the food was a masterclass in quality and presentation. We would definitely recommend a lazy Sunday lunch at Adam Handling Chelsea and it would be hard to find a better way to finish your week off.
Adam Handling's Chelsea Sunday Lunch menu is available every Sunday at Adam Handling Chelsea from 12pm – 5pm weekly. All guests are given a two-hour slot to enjoy their meal. Reservations can be made on the website and the full menu can be viewed below.
We have included Adam Handling Chelsea in our guide to the best restaurants in Chelsea
The Sunday lunch is priced at £75pp and the price includes a delicious zero-waste welcome cocktail made with croissant liqueur, which is created using the leftover croissants from breakfast, and Champagne, guests can also opt to add one of two free-flowing drinks packages to their menu: 'Classic' for £25pp, or 'Premium' for £55pp.
Address: 75 Sloane Street, Chelsea, London SW1X 9SG
Web: www.adamhandlingchelsea.co.uk/sample-menus/sunday-lunch/