Mallorca is one of our favourite Mediterranean destinations, and The Luxury Editor has been a fan of island chef Simon Andreas Petutschnig (Simon AP) since being introduced to him at the super-stylish Hotel Sant Francesc in 2015.
The latest Mallorca showcase of the talent of Chef Simon AP are two of Palma's most popular restaurants, The Lab and The Kitchen.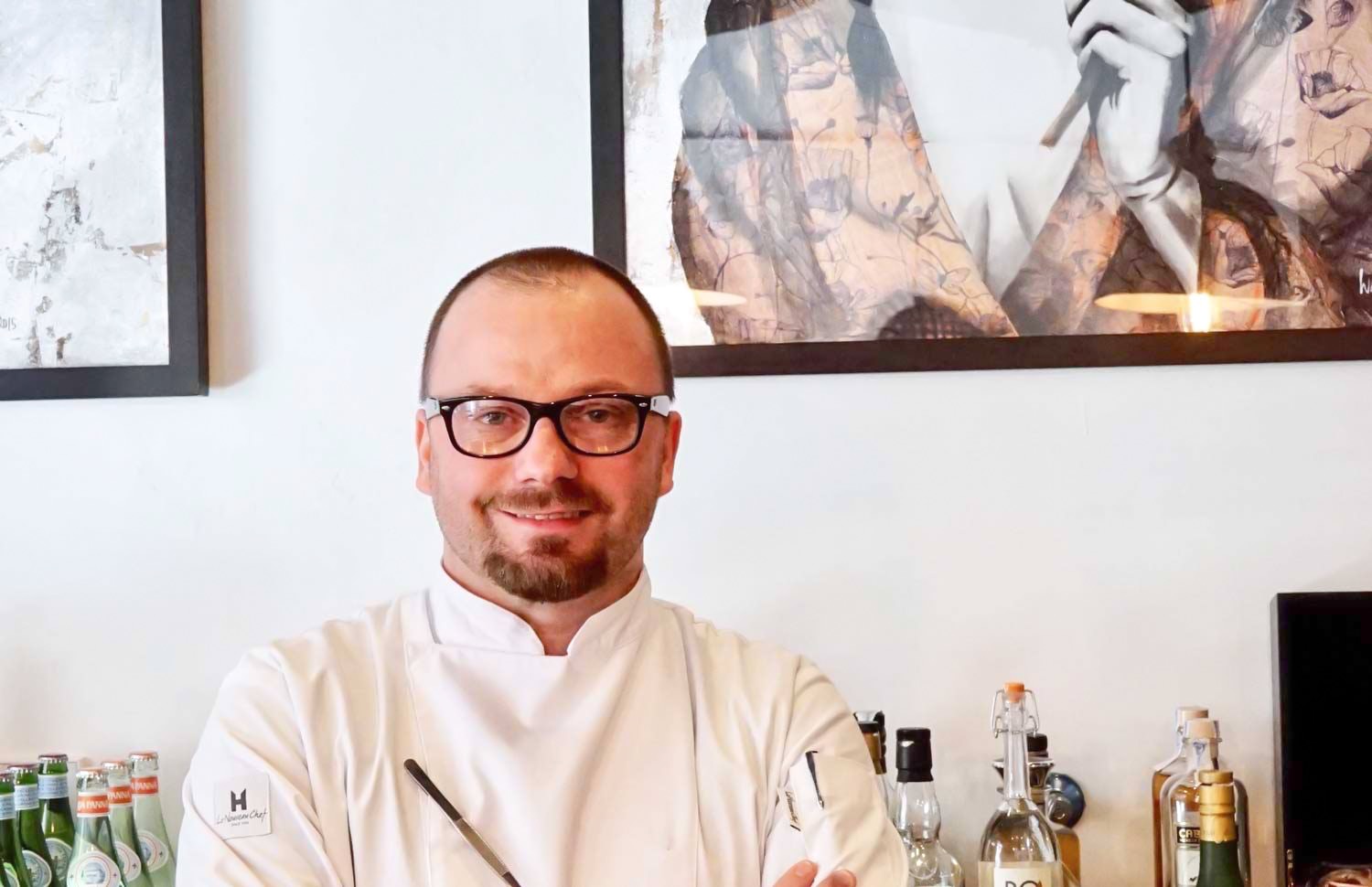 Simon has helped navigate these twin restaurants to independent management, and reimagined their culinary offering with a very international perspective.
This spring I visited Chef Simon AP at The Lab, to learn first-hand his imaginative and creative plans for the restaurants, writes Andrew Forbes.
The Lab
The restaurant is found in the small pedestrianised street of Carrer d'En Morei, 5, in Palma de Mallorca's historic centre. It's a charming part of the Mallorcan capital, and the open-plan kitchen restaurant is within a historic building of thick stone walls and lofty ceilings.
This 'gastronomic laboratory' is in Palma's old town
Yet the style of The Lab is anything but traditional. Here Chef Simon AP and his team celebrate world cuisine, with a dynamic menu that changes each month focusing on a country or style of cuisine; from Asia, to Europe; and onto the Americas.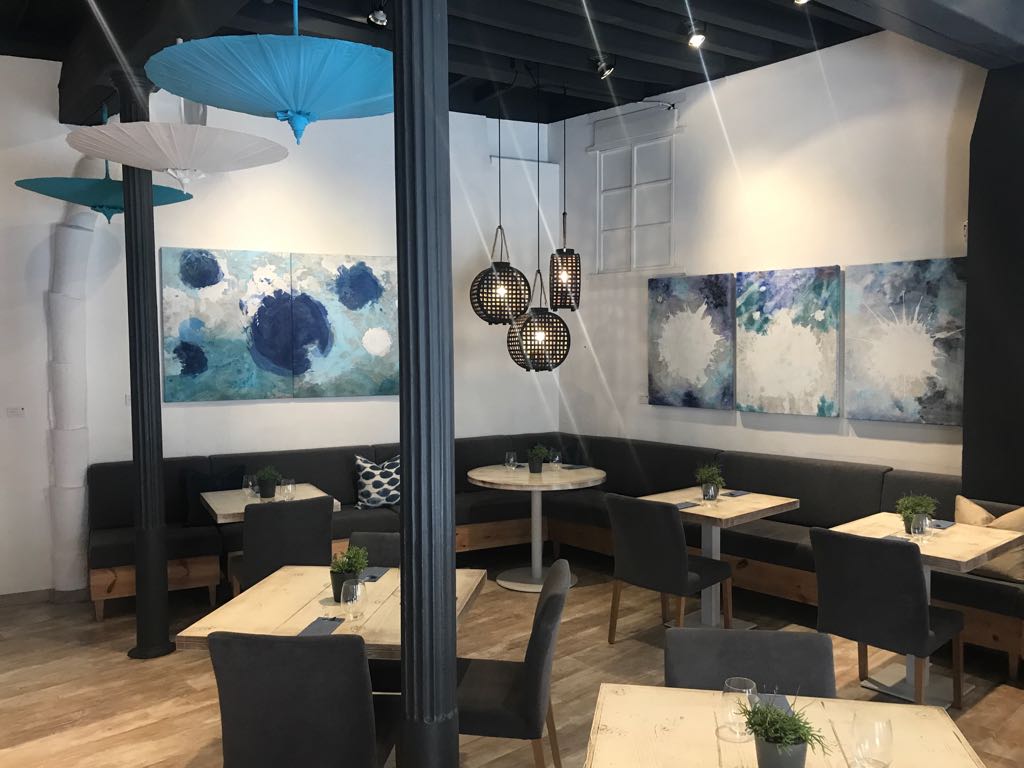 To complement the changing menu, the design, décor and aesthetics of the restaurant and the dishes' presentation change too – as they say, 'Change is the new constant at THE LAB'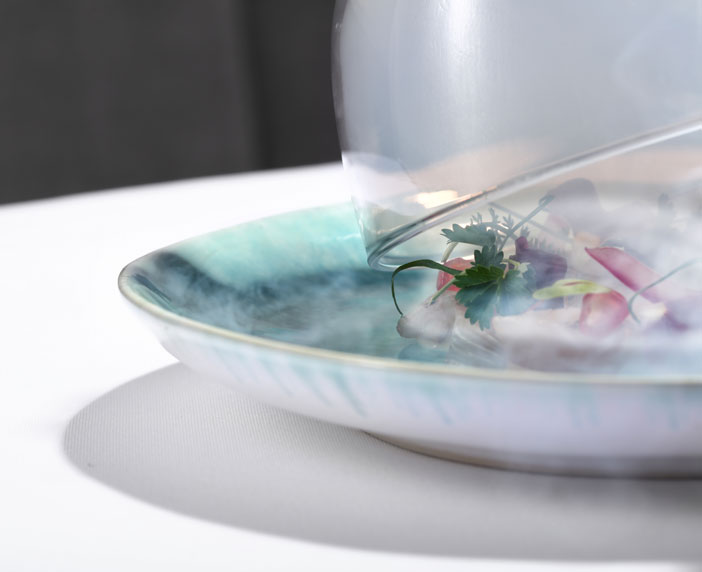 However, in my experience, another constant you can be sure of with Chef Simon AP is his creativity and dedication to quality, inspired and refined by his tenures at leading restaurants in Barcelona.
When we met, Simon had just come back from travelling; seeking further inspirations in the latest trends in world cuisine and street food.
This season The Lab is celebrating 'A Trip Across Spain'
Although his focus on the quality of ingredients and the flavours of his kitchen's dishes is paramount, Simon has shaped the restaurants to offer a memorable meal for clients thanks to an holistic dining experience. Dining out is a social affair, it's about having fun and about sharing and Simon wants his food to be the catalyst for that. He recognises that to make that happen, a restaurant needs to focus on all the elements, from the friendly and professional front of house staff, to the music, décor, wine list and cocktails, and overall atmosphere that allows guests to really have a wonderful time.
Cuisine
This month's dishes highlighting the rich diversity of fine food from the Iberian Peninsula.
Try the Chef's Degustation Menu and taste the highlights of Spain including:
Cataluña, with The Lab's innovative twist on the region's classic bread and oil
Pais Vasco with pickled tuna
Galicia, and the flavours of fresh of octopus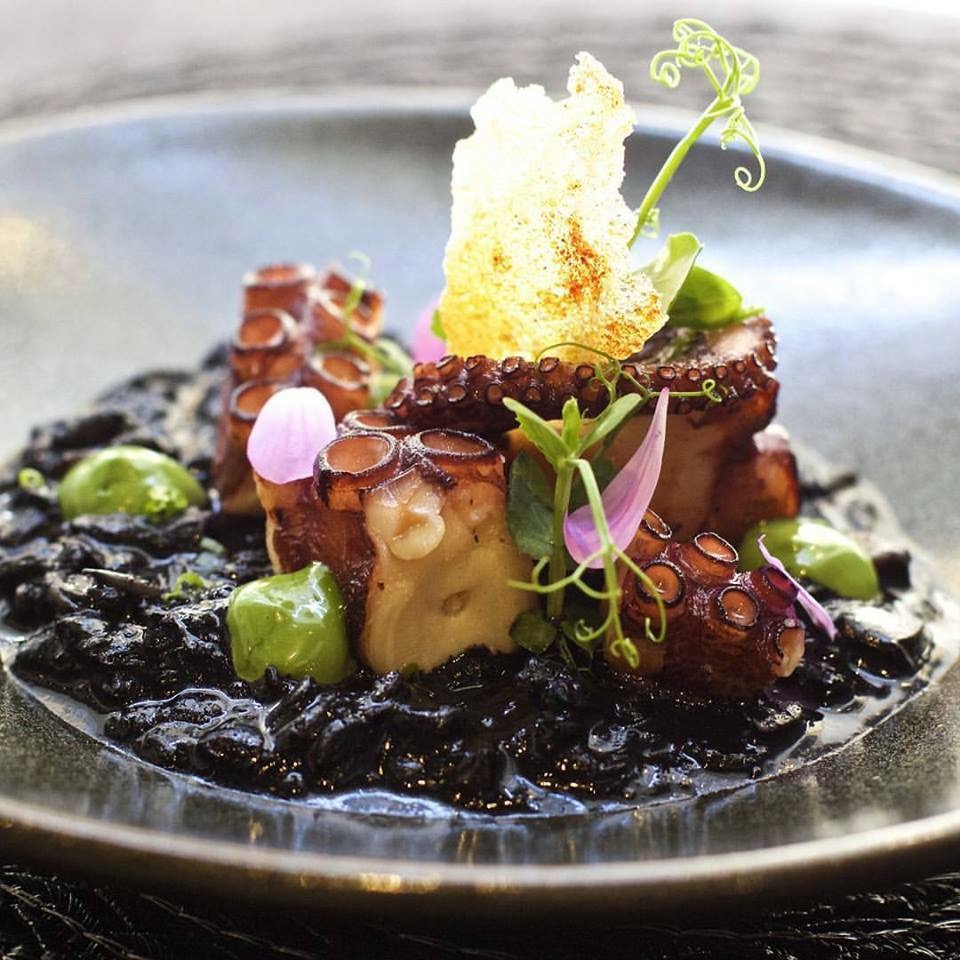 Cantabria with sea bass pil pil and anchovies with sea coco and tomato bonbon
Mallorcan porcella, garnished with Soller oranges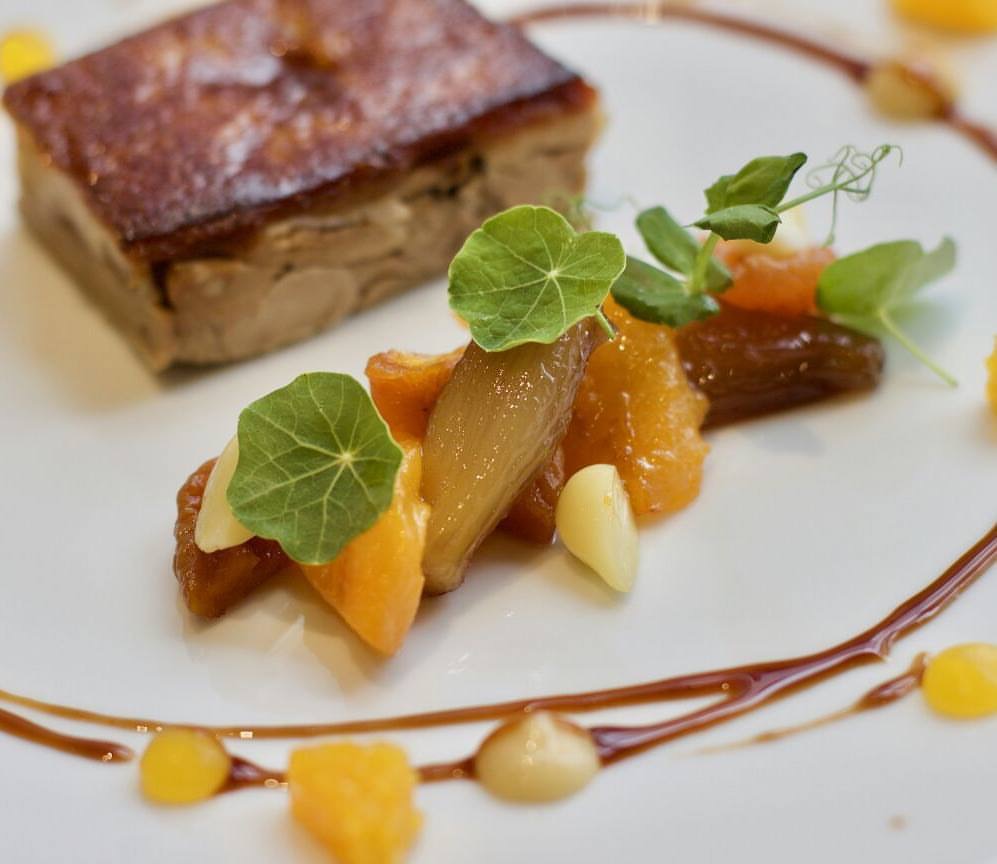 Aragon, and the fresh of peach sorbet
Andalusian gazpacho, yet with a sweet twist, with strawberries from Huelva and white chocolate ganache.
The restaurant's Mediterranean theme extends to its tranquil décor of art by Estefania Pomar, with blue and white works depicting themes of Time and Sea.
The Kitchen
During our visit in the Spring, we enjoyed the flavours of Asia. Chef Simon AP has an undisguised passion for the taste and aesthetics of the East, reflected in many of his signature dishes.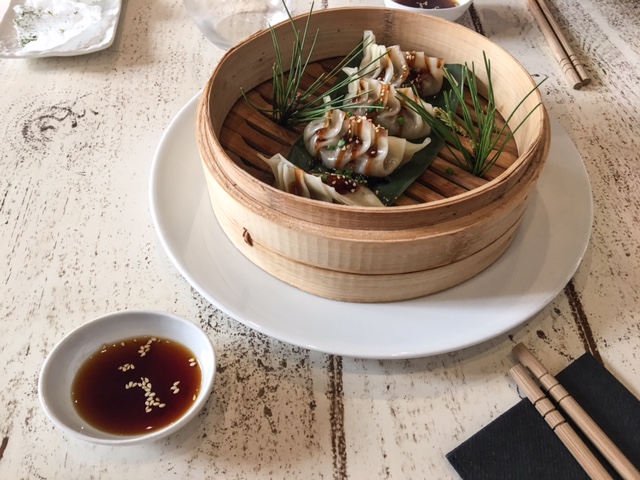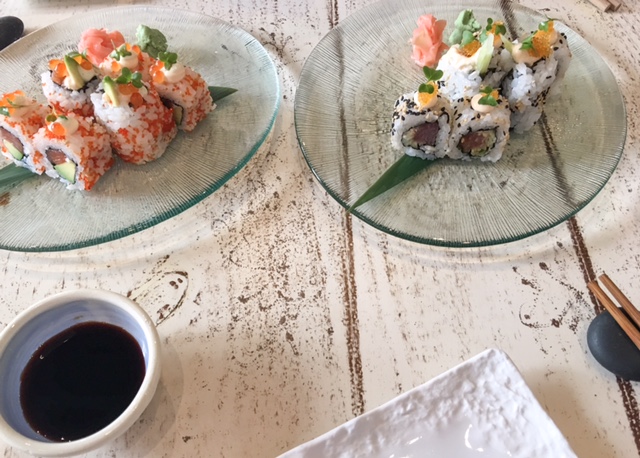 For example, our lunch menu this Spring was evocative of Japan, with duck dumplings; California rolls; ramen noodles and a theatrically presented pudding of coconut, mango and passion fruit.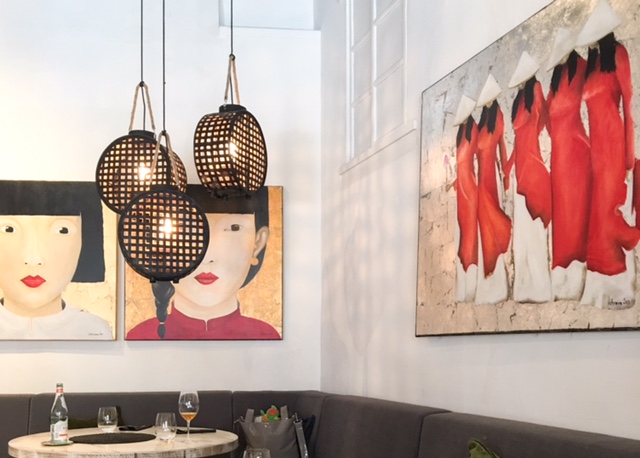 Chef Simon AP's 'Mediter-Asian' style of cuisine is very much evident at The Kitchen – a relaxed and friendly bistro that presently offers a well-priced three course gourmet lunch for just 19.50 euro – that's about the same price as just one dish in many of Mallorca's restaurants.
Inside The Kitchen
So, this summer, whilst enjoying the Balearic bliss of Mallorca, head into Palma's old town for lunch or dinner at The Lab and The Kitchen – in our experience you won't be disappointed.
You can read our Luxury Editor interview with Chef Simon Andreas Petutschnig, The Artisan of Taste, here.
Information
The Kitchen
Tel: +34 971 72 13 54
info@thekitchenpalma.com
Carrer d'Orfila, 4, Palma de Mallorca
The Lab
Tel: +34 971 59 53 01
Carrer d'En Morei, 5, Palma de Mallorca