While previously known primarily for its high octane clubbing, these days the Balearic island is an impressive presence on the European culinary scene. Whether it's a long, lazy lunch overlooking the glittering Mediterranean sea (locals tend to eat during the later afternoon) or a formal late-evening tasting menu dinner, you can enjoy the very best in creative gastronomy while holidaying here, including Michelin star standard food. These are the top places to go for fine dining in Ibiza.
La Gaia – A TLE Favourite!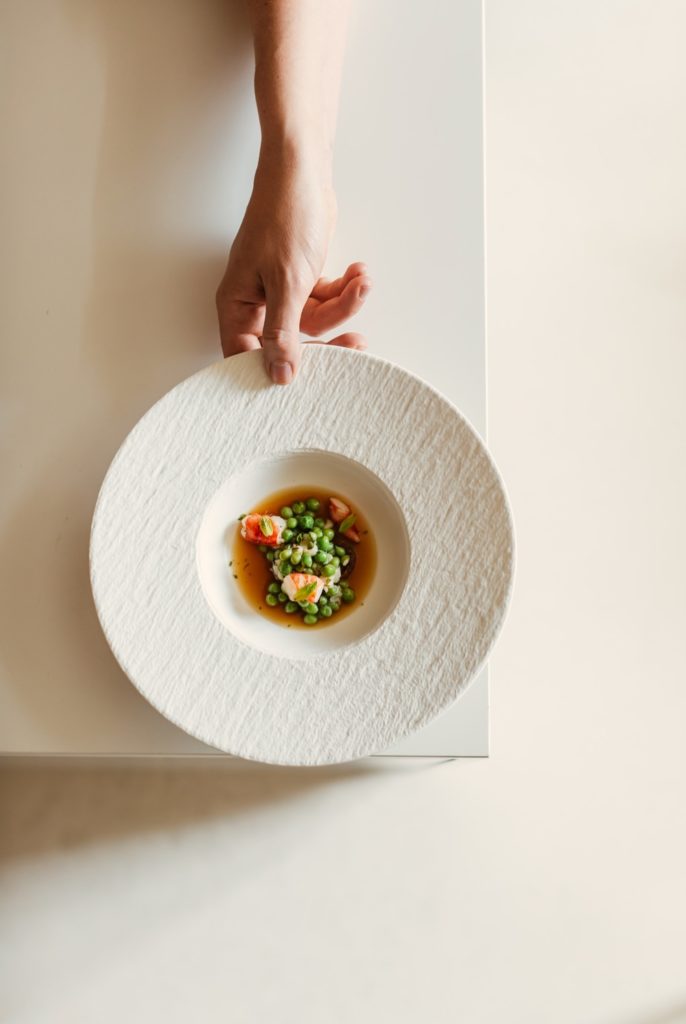 A first for Ibiza as it's the first hotel restaurant on the island to gain a Michelin star. Óscar Molina is responsible for all of the eateries on the property and brings his range of unique, authentic flavours to the Ibiza Gran Hotel, particularly this, his flagship restaurant. A meal here is an immersive, sensory journey that involves the full five senses, crafted from sustainable ingredients that place a zero-kilometre philosophy at the heart of the cuisine. There's a ten-course Tanit Menu and a 14-course Posidonia Menu — both exceptionally creative and not to be missed dining experiences on the island.
Cipriani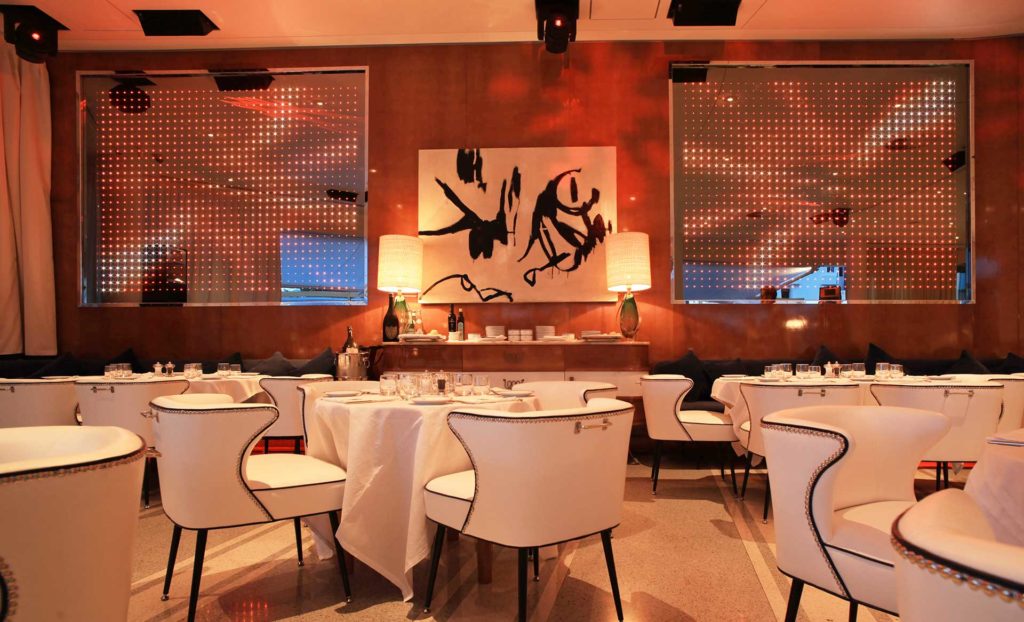 Found downtown in the five-star Ibiza Gran Hotel, this dining room fuses 1960s and contemporary style with marbled floors and polished walnut wood finishes. While it opened at this location in 2012, the Cipriani brand has actually been in business for four generations, starting in Venice and winning international respect. The cuisine at Cipriani is based on classic, homely Italian dishes, crafted using high-quality ingredients – some of the recipes have been in the family for seven decades. Diners can sit inside or out, with alfresco tables on the sunset terrace, overlooking the marina. And with Harry's bar right beside the eating area, you can continue your evening with a post-dinner cocktail.
Sa Punta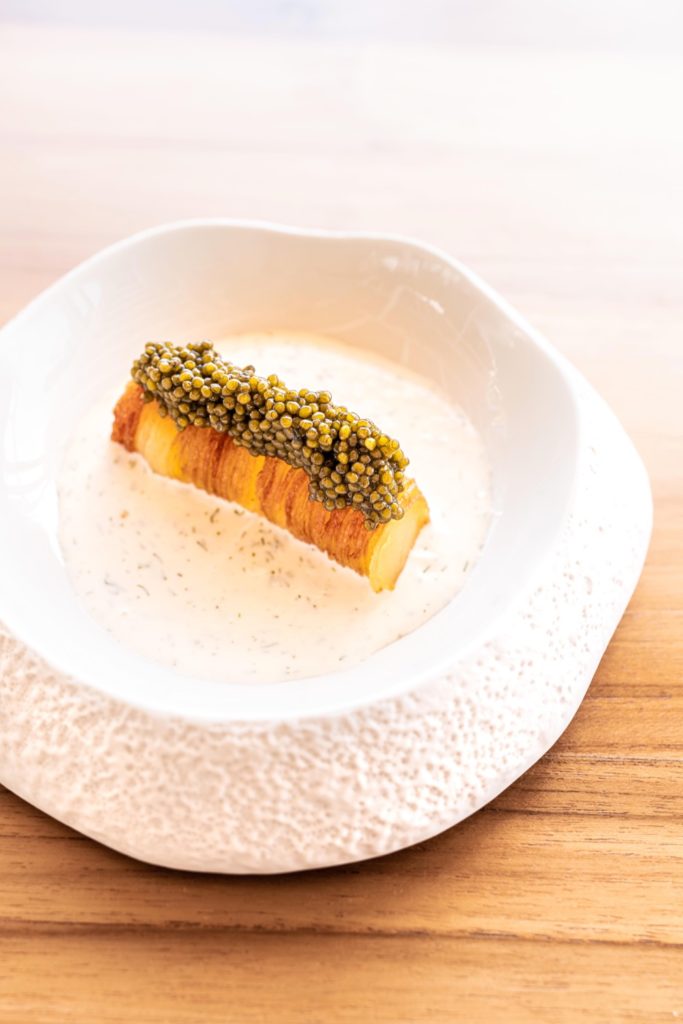 The palm-flanked part open-air terrace at Sa Punta is strung with rattan lanterns overhead, with complementary rattan chairs, candlelit wooden tables and an entire tree growing through the stone tiled floor. And, overlooking Talamanca bay, accompanied by cool DJ beats, it's the perfect setting for romantic and fashionable dusk or late-night stargazing meals. The a la carte menu fuses Spanish, Italian and Asian flavours, using refined ingredients including red tuna, yellowtail tiradito, caviar, wagyu beef, wild seabass and Iberian 5J Bellota cured ham. And if you're fancying some comfort food favourites, you can order a portion of house fries or creamy mash.
Nobu Restaurant at Ibiza Bay
Nobu Restaurant at Ibiza Bay is an elegant, refined, yet relaxed place for fine dining that perfectly suits the Ibiza vibe. The restaurant opens onto a poolside and sea view terrace – just glorious for summer evenings dining under the stars.  Even if you are familiar with the classics of Nobu restaurants, the beauty of dining here is that you can always expect a few surprises.  Each head Chef creates their own dishes, personalising the Nobu menu to reflect the destination, regional produce, and the style of the Chef. Here at Nobu Restaurant Ibiza there's a compelling perspective to Nobu dining showcasing the best in seafood including carabinero red prawn with shiso sauce, and exquisite Zamburiña queen sea scallops with a Nobu-style zesty gratin. The menu is so comprehensive, with so many tempting dishes it might seem hard to choose – so why not go the Japanese way of ordering Omakase – letting the chef decide, creating a menu for you that reflects your preferences, but including dishes to surprise and delight.
BiBo Ibiza Bay
Michelin-starred chef Dani Garcia heads up the kitchen at the first island outpost of his restaurant concept BiBo – the fifth in this chain. Found in the five-star luxury resort Nobu Hotel, it's been designed as a brasserie come tapas bar, specialising in worldwide cuisine using plenty of Ibizan ingredients. Try a pulled oxtail brioche with thin mushroom slices, DG sauce and rocket; guacamole – prepared at your table – with Soria bacon; or net-caught ventresca belly with lean red tuna, white soy sauce and EVOO, from BiBo's raw bar. Pair your meal with some bespoke cocktails and relax to the restaurant's own curated soundscape.
The View Ibiza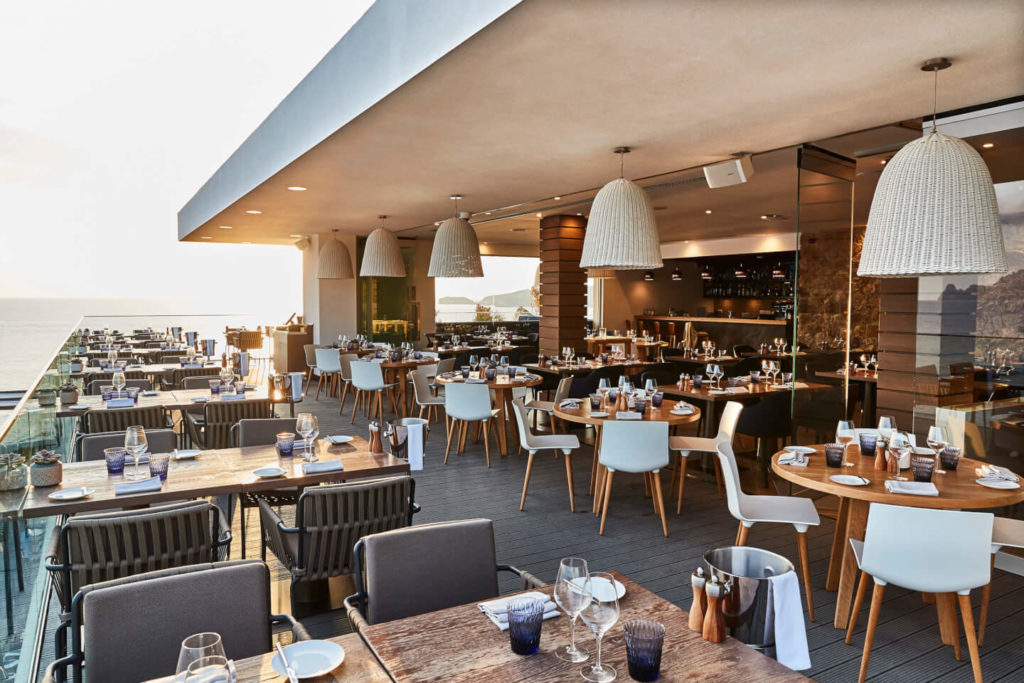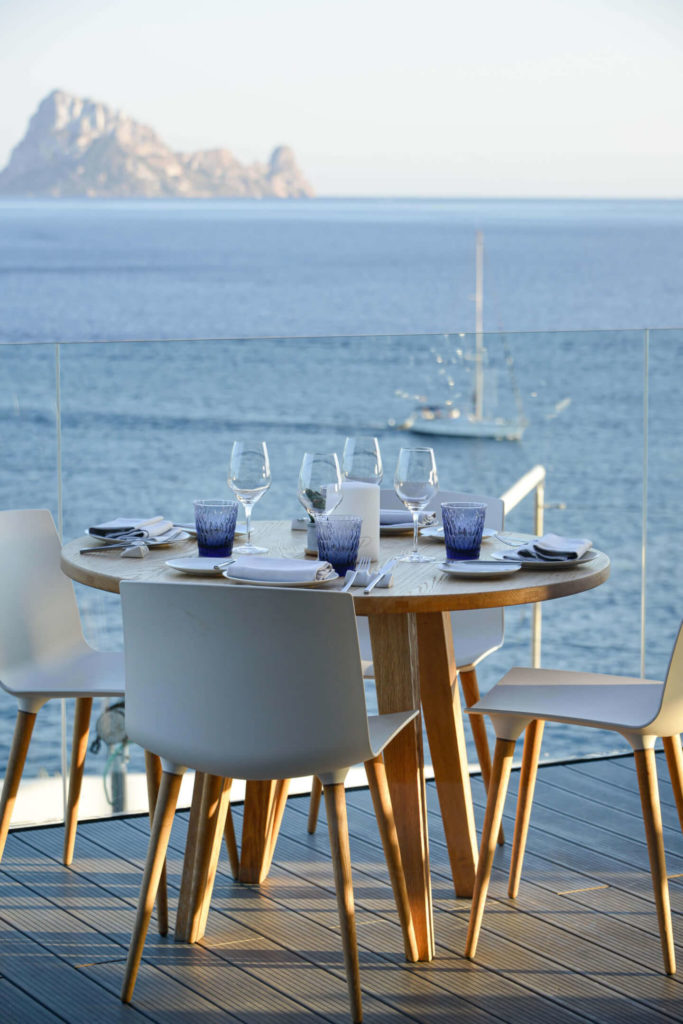 Part of the cliffside 7Pines Resort, The View is on Ibiza's west coast. So named for its elevated, glass-walled dining space, the terrace creates a feeling of floating on the adjacent sea and looks across to the mysterious island of Es Vedrá. Chef Andrés Fernández serves an a la carte menu, as well as four-course and six-course tasting menus. Each plate comes beautifully and imaginatively presented, with some prepared on the in-house Robota grill. And with a feature open kitchen, diners at the 12-seat chef's table also enjoy a view of the expert cooking in action.
Can Berri Vell
Also on the west side of the island, in Sant Agusti, is Can Berri Vell, a traditional 17th-century Spanish farmhouse with metre-thick walls that's surrounded by vineyards. Naturally, there are plenty of low-carbon-footprint, good value wines on the menu – over 100 bottles are in the cellar. These are served alongside chef Bruno Hernandez's excellent cuisine. Sit outside in the courtyard, overlooking a pretty whitewashed church and get a taste of old-world Ibiza in this calming rural setting. You're likely to be in the company of locals – Can Berri Vell is very popular with the Ibizan community.
Etxeko Ibiza by Martín Berasategui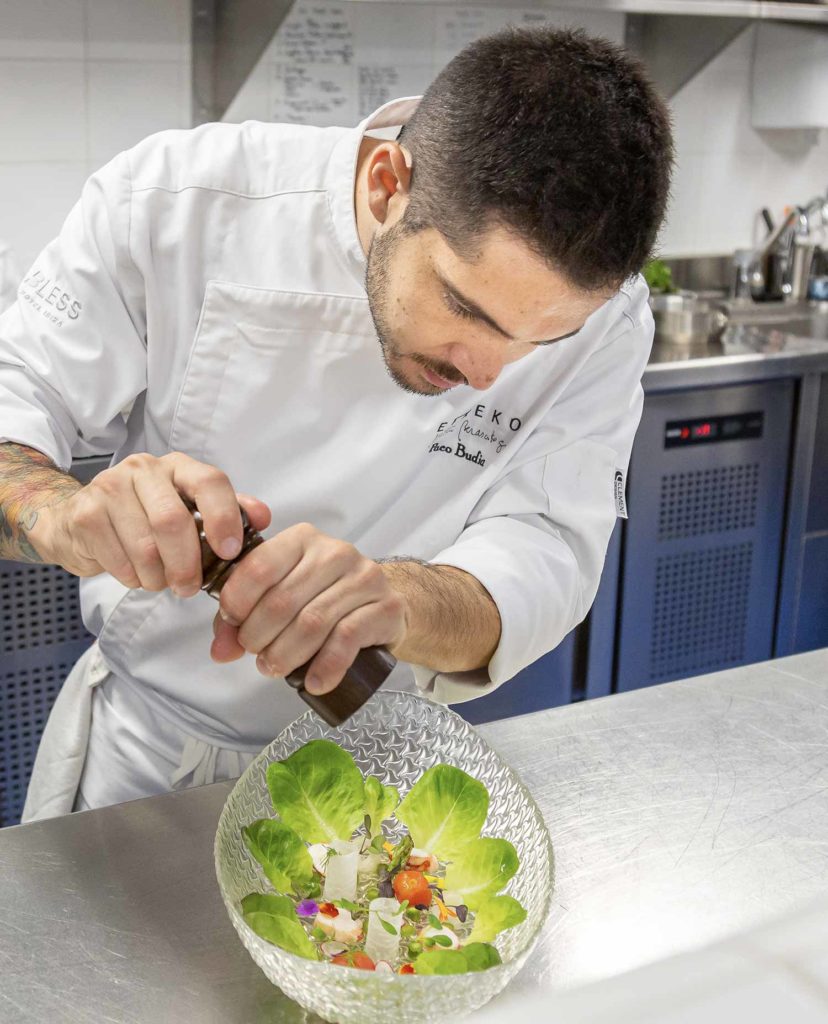 BLESS Hotel is the location for Martín Berasategui's first restaurant on the island. Having amassed a total of 12 Michelin stars across his 40-year career, the chef is a veteran of the industry. He brings his avant-garde, haute cuisine to the island, along with ancient Basque flavours, that call back to his Cantabrian roots. "Short" and "Long" tasting menus are offered, with unique dishes that are designed for the adventurous gourmand. Sample courses like liquid ham omelette; Jalapeño foam with black garlic ice cream, cucumber mayonnaise and marinated mackerel; and Ibizan black pig's trotters on puréed turnip tops and diced quince.
Es Tragón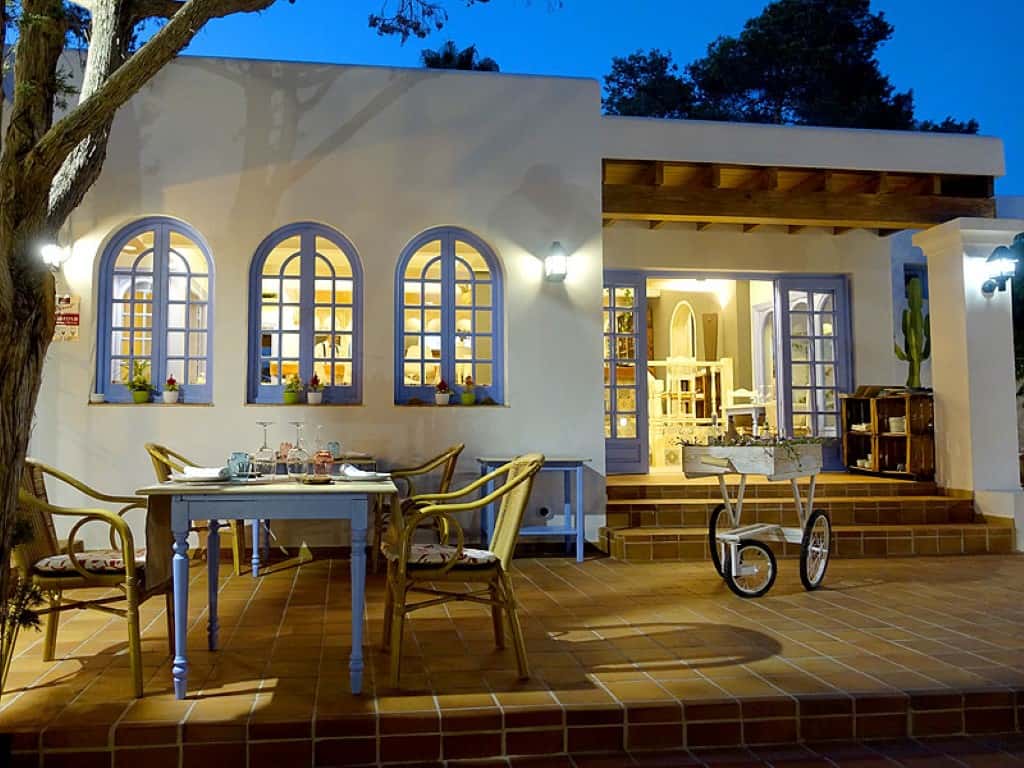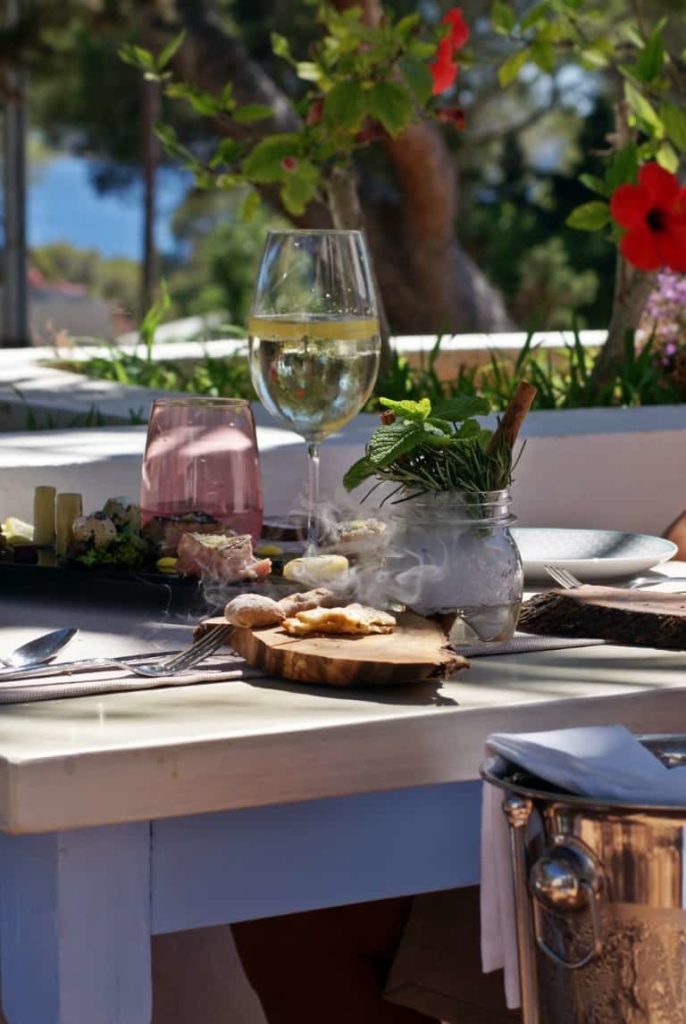 Es Tragón provides an escape from the partygoers, into an oasis of calm. It's housed in a villa on the island's west coast just outside of Sant Antoni de Portmany, with evening service Tuesday through to Saturday. The restaurant first appeared in the guide in 2020, making it the first to have a star on this particular Balearic island. Chef Álvaro Sanz Clavijo has been working in kitchens since the age of 15, gaining Michelin-level experience across the world, before returning his knowledge and talent to Ibiza. Three tasting menus include the full 15-course Tragón.