The Glenturret, Scotland's Oldest Working Distillery, has released their Core Collection for 2023. The collection has been crafted by The Glenturret's celebrated Whisky Maker, Bob Dalgarno and comprises eight signature whiskies this year including, for the first time, a 35 Years Old expression which has been created from a single European Oak sherry butt chosen for its unusually complex personality.
This year's annual release showcases the distillery's distinctive fruity spirit style amidst the ever-evolving canvas of maturing wood characters. The first five whiskies in the 2023 core collection are made up of Triple Wood (the Triple Wood 2022 Collection won best Scotch Whisky in the world at the IWSC this March), the 7 Years Old Peat Smoked, 10 Years Old Peat Smoked, 12 Years Old and 15 Years Old.
Three rare single malts that are being released in extremely limited numbers will join the five new expressions in the 2023 collection. The first is the 25 Years Old, which has fast become a collector's item since it first launched in 2020. This expression was created from six casks stowed in The Glenturret's traditional Dunnage warehouses for a quarter of a century. European oak brings rich fruit, aromatic spices and oak notes; American oak adds sweetness and vanilla with refill casks offering touches of citrus. Only 210 bottles will be available worldwide.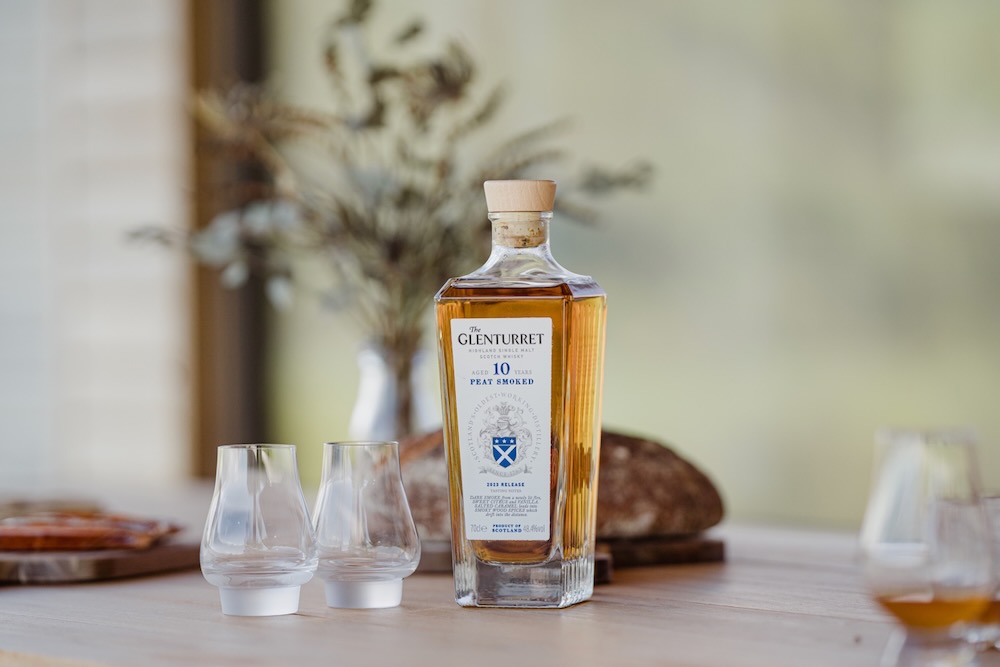 The second is the Glenturret 30 Years Old, limited to 500 bottles, is derived from a search for specific flavours which were found in five precious older casks. The European oak cask imparts a traditional rich fruit flavour combined with hints of brandy and ginger, while a port pipe imbues a warm ruby hue and touches of red fruits. Sweeter notes of tropical fruit salad and bananas are inspired by the character of The Glenturret's delicate new make spirit added by two American oak hogsheads.
The final and completely new expression in the 2023 release is a spectacular 35 Years Old, with just 185 bottles available. Chosen for its unusually complex personality the liquid is derived from a single European Oak sherry butt. Alongside the expected traditional character of dried fruits, spices and oak sits notes of tropical fruit and vanilla more commonly derived from American Oak. Three and half decades of quiet maturation have cultivated a whisky which is multifaceted yet refined.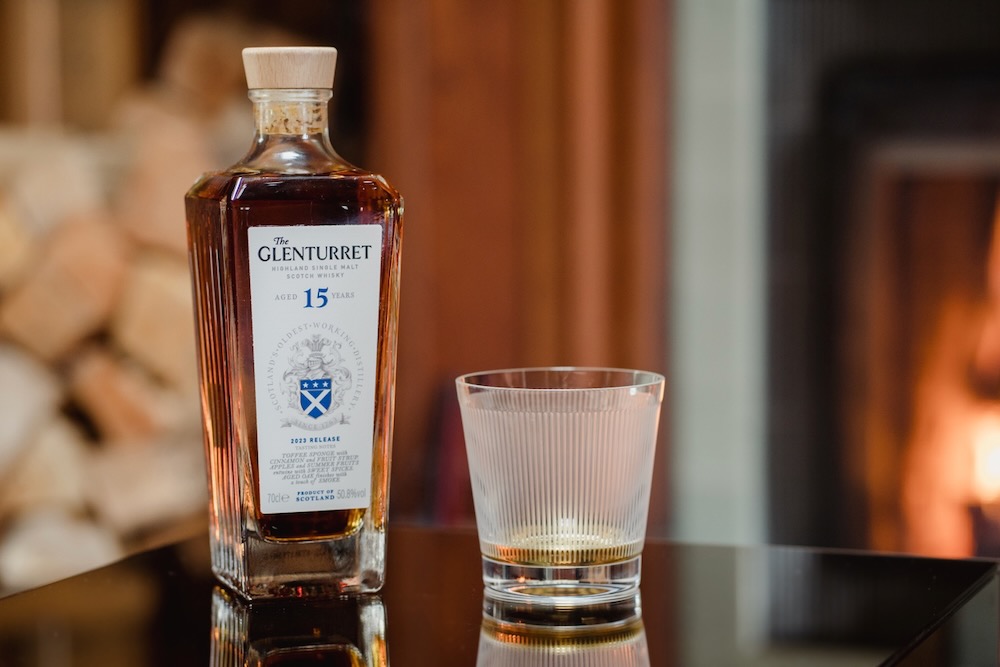 The Glenturret's Managing Director John Laurie said: "Bob Dalgarno and our expert team have once more excelled on every level in creating the 2023 Core Collection. The passion, time and energy that has gone into each of the exceptional expressions they have created is something that myself and our whole team at the distillery are incredibly proud of. We release a new collection each year, trying to create something special each year, so hopefully our customers will enjoy the new 2023 Collection as much as we do!"
The new Glenturret range will be available at select retailers & distributors and online at www.theglenturret.com
The Extremely Scarce collection (25Years Old, 30Years Old and the new 35 Years Old) will be available for pre-order sales, with bottles available for delivery in late summer.