A hot city break destination (both literally and metaphorically), Lisbon is oozing with great places to eat. From neighbourhood bakeries handcrafting the national sweet treat, Pastel de Nata, through to fine dining establishments serving cutting edge creative dishes, Portugal's capital has something for everyone. There are many Michelin recommended eateries, including a couple with more than one Michelin star. So if you're looking to experience the best of the best gastronomy on your next visit to Lisbon, these are the restaurants to choose from.
Belcanto – 2 Stars
This is an institution in the city, having been around since 1958. It's found in the Chiado neighbourhood, on the picturesque São Carlos Square and is considered to be one of the best restaurants in the world, not just in Portugal. TV and cookbook author Chef José Avillez took the reins in 2012, earning its first star within a year, with the second coming two years later. His focus is on national food, offering two tasting menus and an à la carte option. The setting is grand and romantic, with high vaulted stone ceilings, chandeliers and 45 covers.
Alma – 2 Stars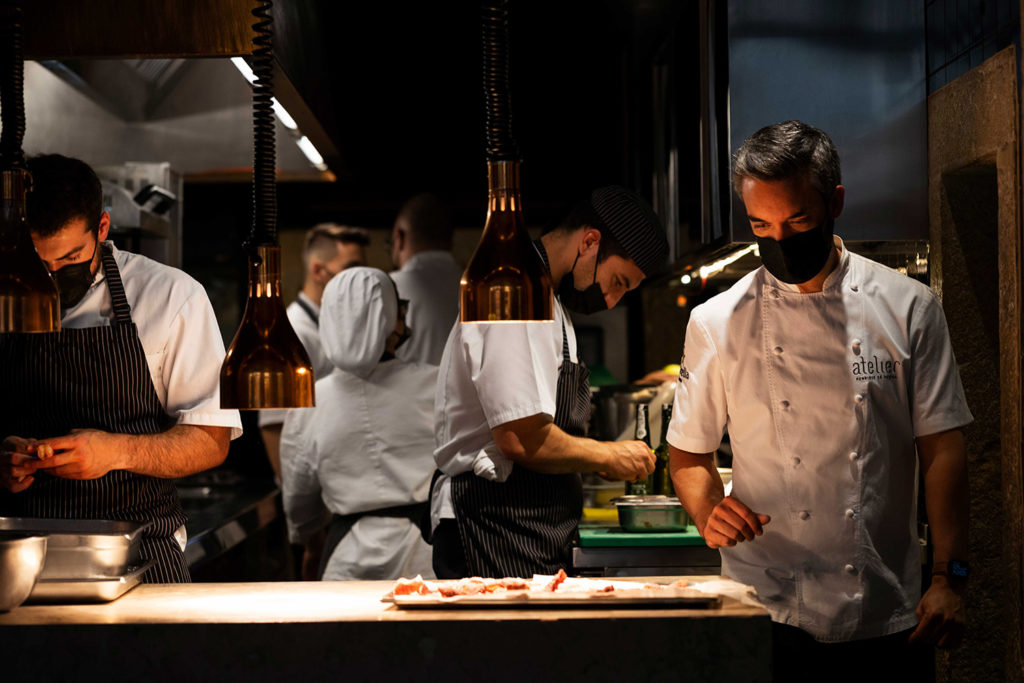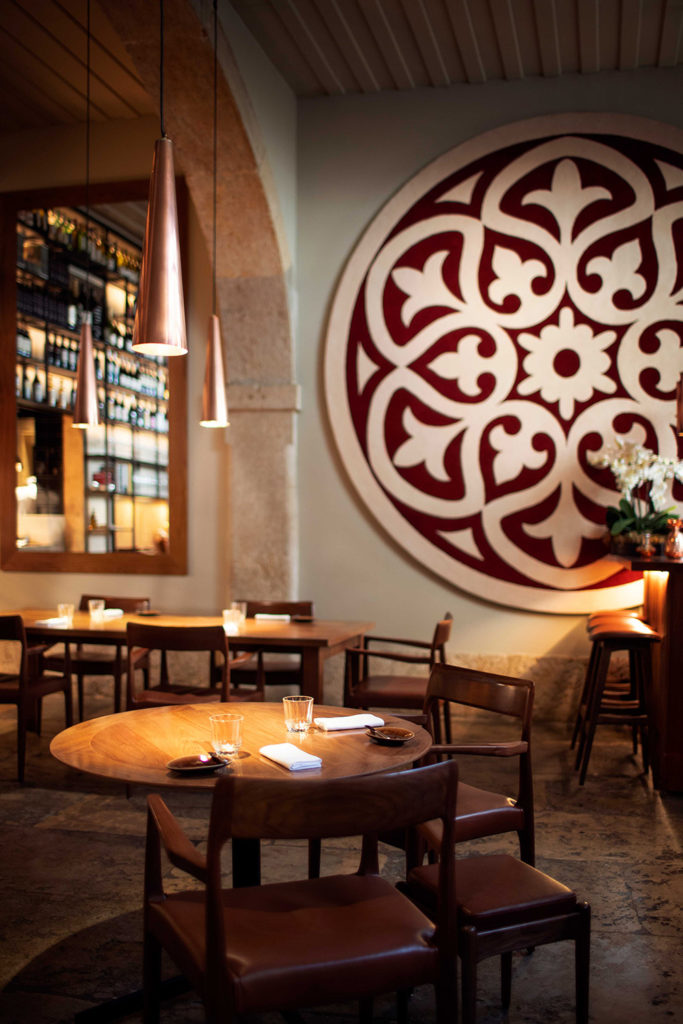 Henrique Sá Pessoa defines his food as tasteful and refined, made using top quality products and perfect cooking techniques. He's been influenced by international travels and has a particular passion for Asia, so brings these tastes to his Portuguese restaurant. Alma's signature menu comprises five courses, a riff on traditional local food. Then there's Costa a Costa, a homage to the nation's excellent seafood, crafted using sustainable catches. Or diners can select from an a la carte selection, such as onion broth with monkfish, mussels and caviar, Iberian pork cheeks with turnip and plum chutney and sea flavours with citrus 2.O for after.
Fifty Seconds
Spectacular sky-high panoramas await diners at Fifty Seconds. Take your seat 120m above ground in the landmark Vasco de Gama tower, at the top of the Myriad by SANA hotel. Spanish chef Martín Berasategui is no stranger to a Michelin Star — he holds a total of 12 across all of his venues and bagged Fifty Seconds' within a year of opening, with more than a little help from his mostly Portuguese kitchen team. A seven-course Fifty Seconds menu is offered, alongside a ten-course tasting menu — and the decor is as luxurious as the food, designed by the esteemed architect Nuno Rodrigues.
www.fiftysecondsexperience.com
Eleven
The first of Lisbon's restaurants to earn its Michelin star, Eleven has maintained its place as one of the finest places to eat in the city. It's under the leadership of German chef Joachim Koerper, whose gourmet passion lies in the flavours indigenous to Portugal, Spain and Italy. He describes his approach as "luminous and elegant" and often emerges from the kitchen to interact with diners. In addition to tasting menus, business lunches and a la carte, there's a Lobster Menu, which includes a copy of Koerper's own cookbook. Overlooking Parque Eduardo VII (and the capital's skyline beyond), Eleven offers a lush green outlook.
Cura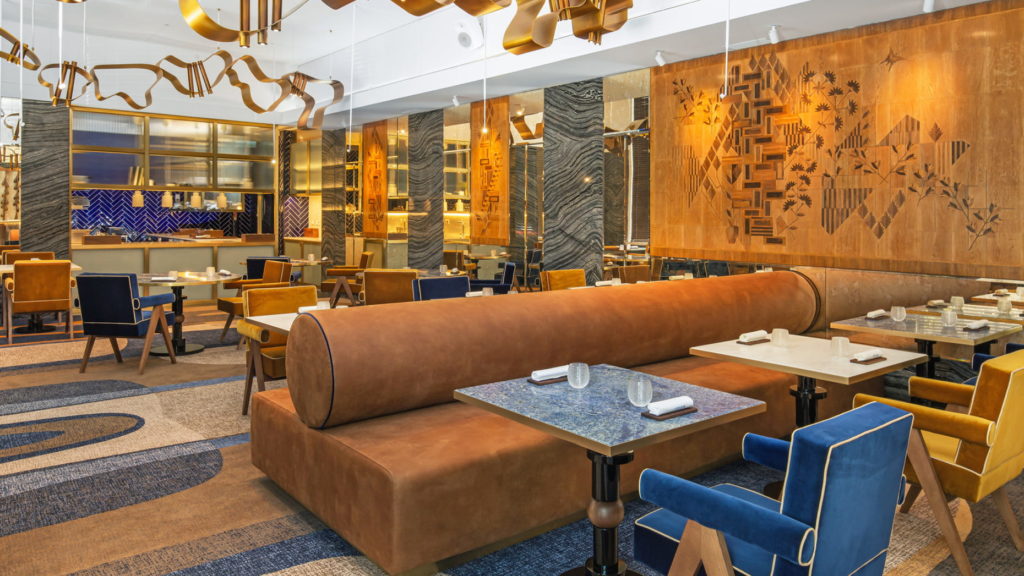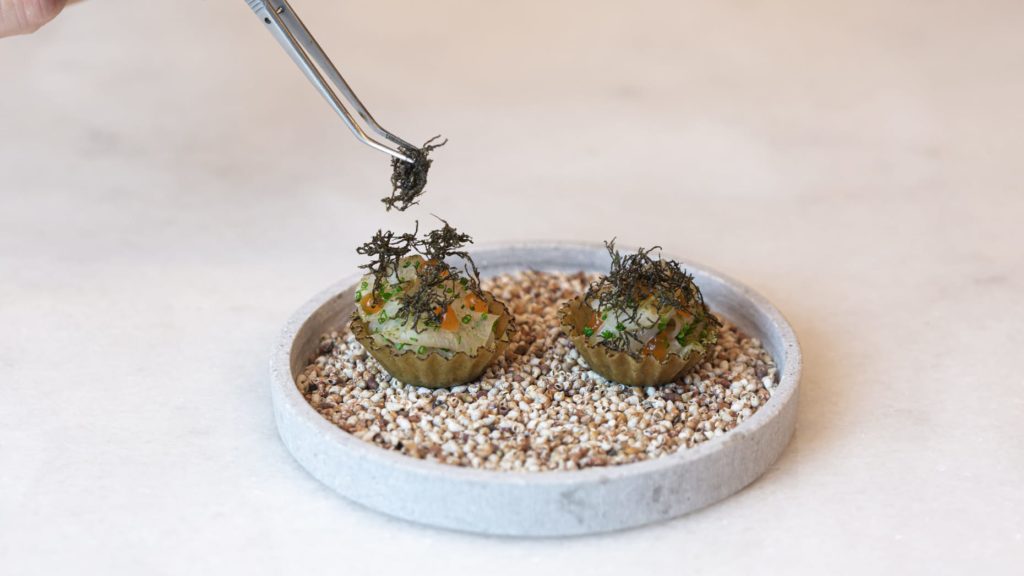 "Curadoria" means "skilled curatorship" in Portuguese, something that lies at the heart of this restaurant's gourmet philosophy. Pedro Pena Bastos' artisanal food can be enjoyed in the evenings, via three elegant tasting menus, one of which is vegetarian. Every dish is a work of art and guests can even get a glimpse into what goes on "behind the scenes" as Cura has an open kitchen where the unified team work as one. Some items, like olive oil, come from the chef's own estate in Tomar. The restaurant is found within the Four Seasons Hotel Ritz Lisbon.
100 Maneiras
Chef Ljubomir Stanisic was born in Serbia, a heritage he brings to the fore in his dishes, along with the best local ingredients. He has a dramatic story — once a refugee, he's climbed the gourmet ladder to become a famous name in Portugal's epicurean circles. And he brings that sense of a journey into his theatrical 17-course menus. It's ever-changing, so sees fans returning again and again. The walls and ceilings echo this theme, with the pages of books laid open, some held in place by knives jutting horizontally out from the wall. 100 Maneiras calls the trendy neighbourhood of Bairro Alto, home.
Loco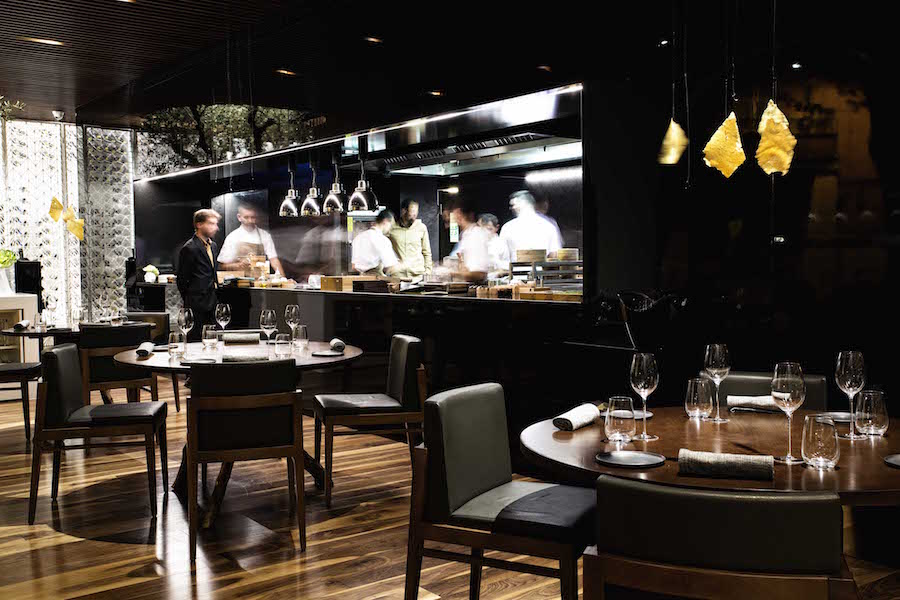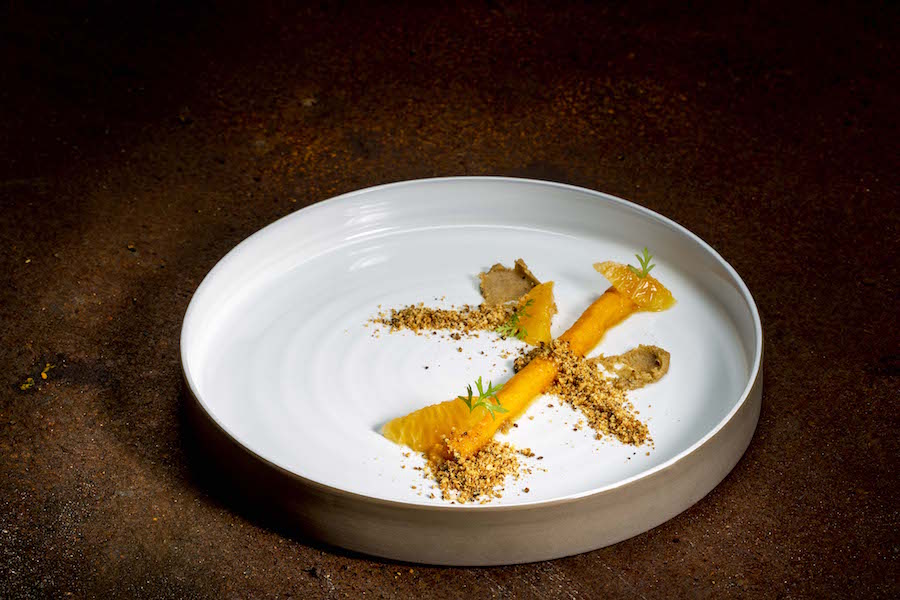 Opened in 2015 by the lauded chef Alexandre Silva, Loco features an interior olive tree and an open kitchen that's bigger than the dining space. It's this element that gave the restaurant its name ("in loco" means "in front of" in Latin, reflecting the manner in which the food is prepared before customers' eyes. There's a strong element of surprise here; the inventive team revels in finding new and unexpected ways to create and serve their dishes — some have been known to be fed directly into the diners' mouths by the waiters, others suspended from the ceiling. It's an immersive experience for which you should allow several hours.
EPUR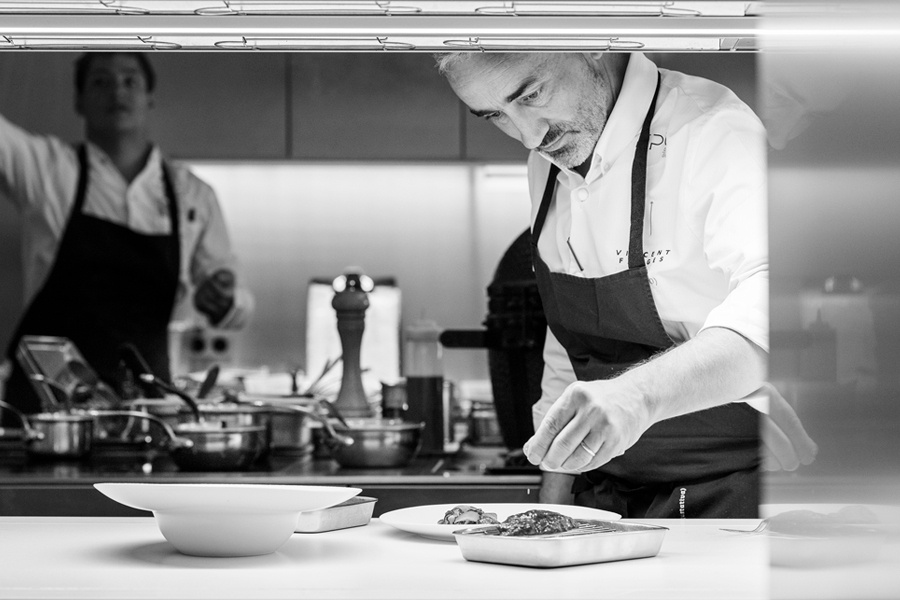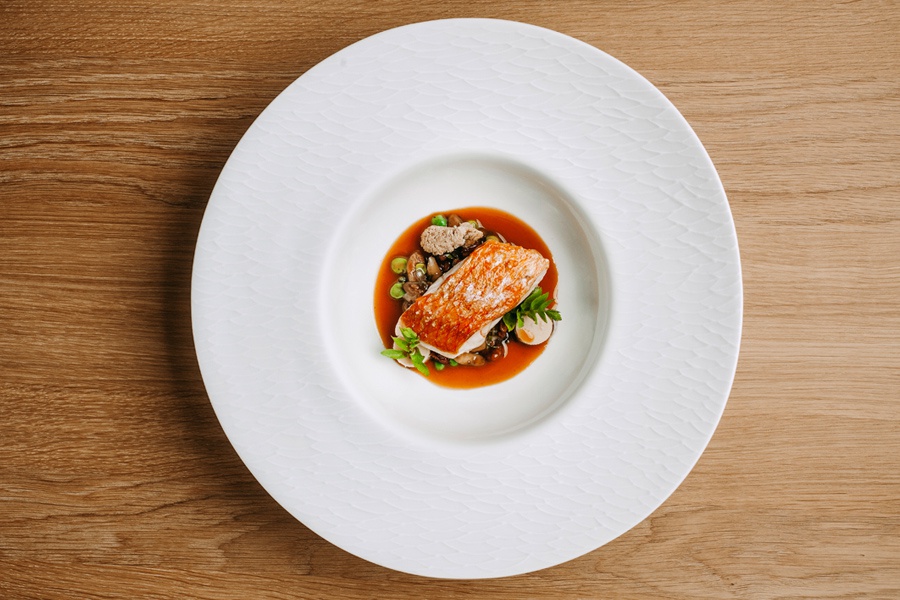 Chef Vincent Frages brings his background in French haute cuisine to his first solo endeavour in the Chiado district. Opening in 2018, its views of the Tagus provide a spectacular backdrop to the food, which is light and geared toward clean eating. Everything is stripped back here, from the menus to the decor, removing all that's unnecessary, to focus on the textures, colours and flavours. Courses are delicate 'moments', frequently ending with a fruit-based plate. And the wines offered are 100% Portuguese. This is the place to come if you want inspiration and purity for the palate.
Eneko Lisbos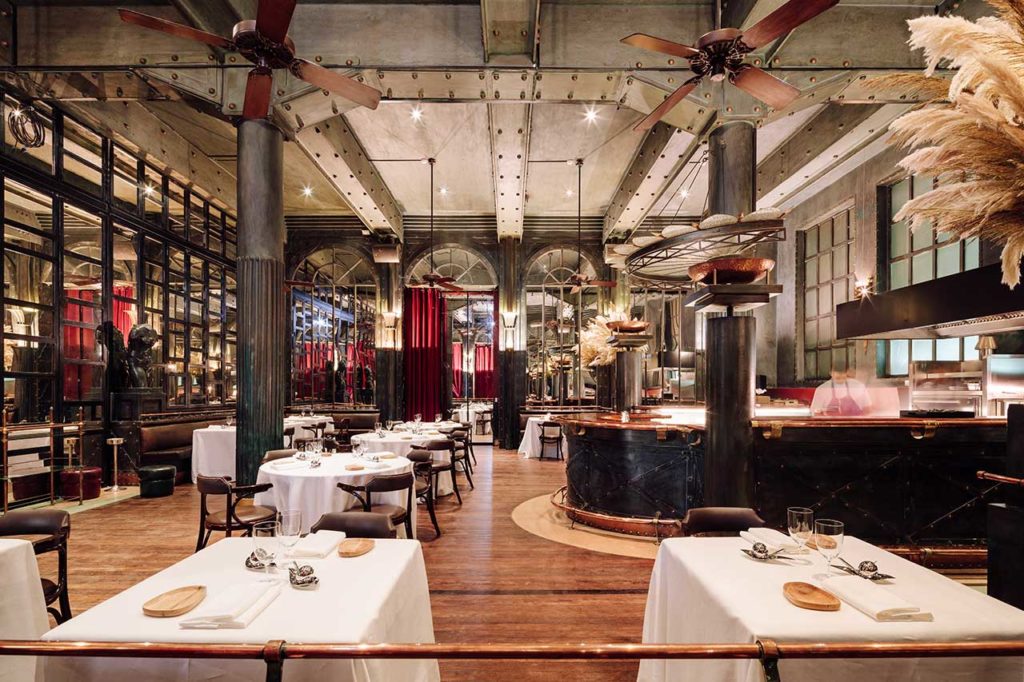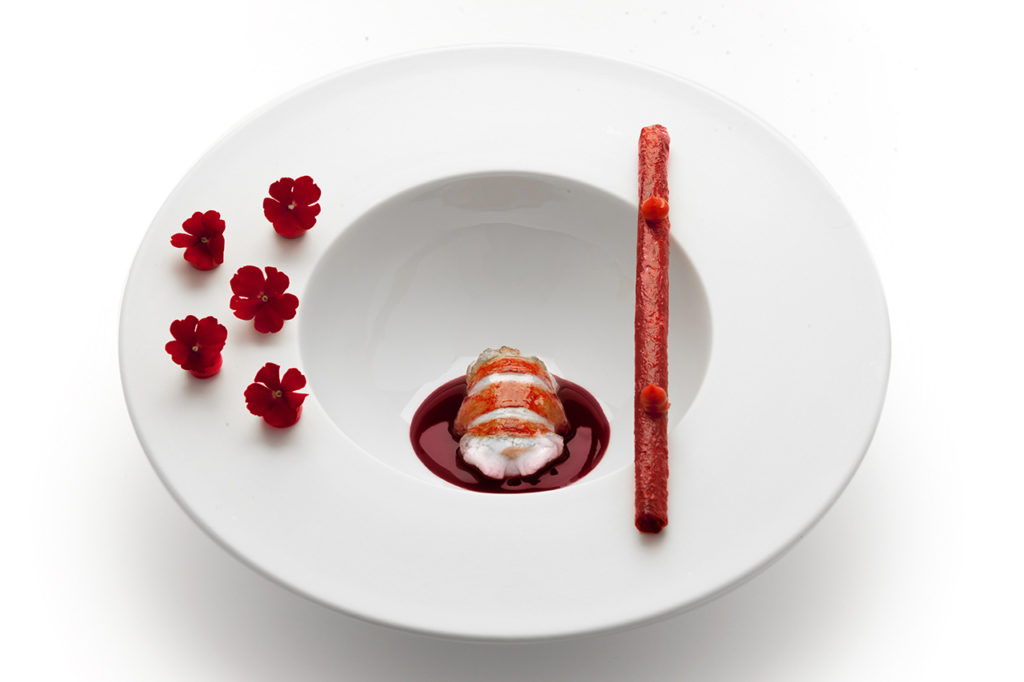 Previously known as the Alcantara Café, Eneko Lisboa's dining room has an industrial edge. But it's also an immensely theatrical experience; diners arrive through heavy red velvet drapes, then spend a while in the lounge, seated on an antique red velvet couch and tuck into fancy snacks, while surrounded by oversized ornate mirrors and quirky features. Once in the main restaurant, what seems like an endless array of dishes resembling mini art installations are served. Eneko is part of an international upscale chain that's no stranger to a Michelin star — this one was awarded in 2020, a year after opening.
Feitoria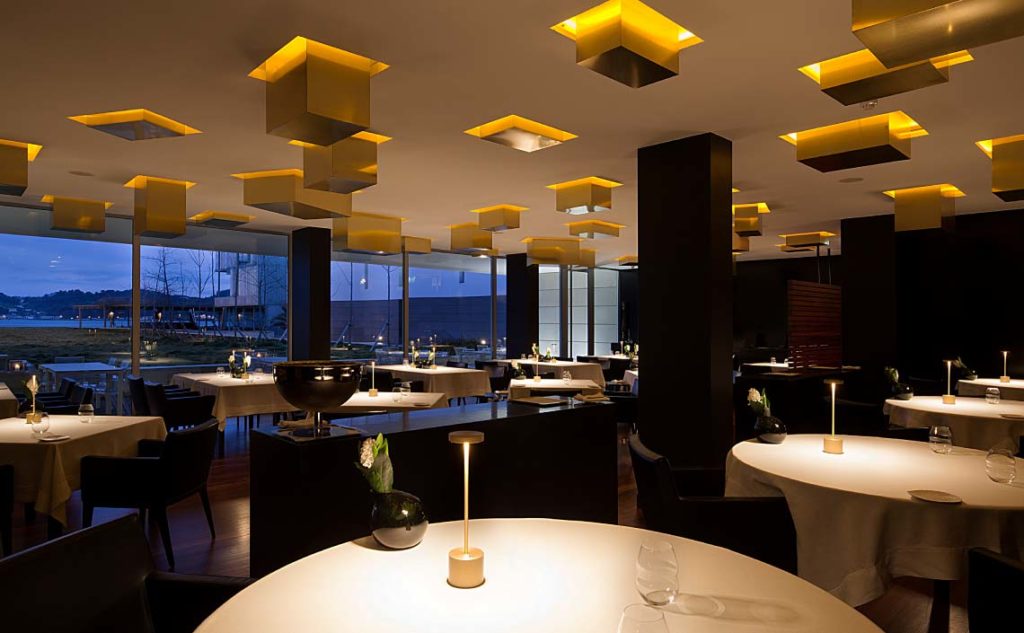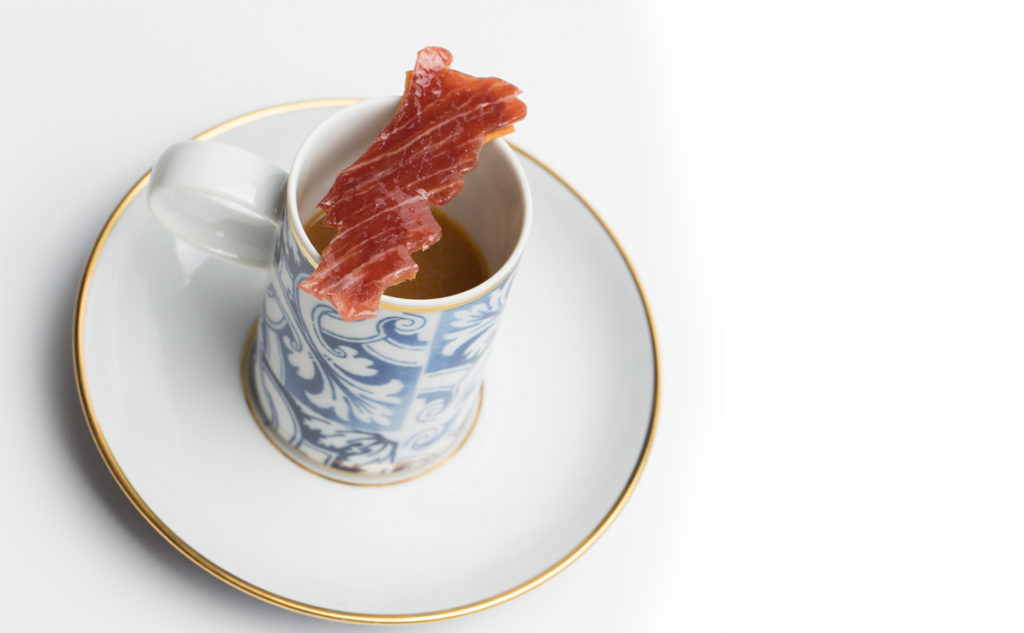 The Altis Belém Hotel is home to this restaurant, which serves international fare centred on product origin. Try a tasting option such as the Seed Menu — a concept that ensures every part of the item makes it to the plate. Head chef André Cruz is an avid beekeeper (despite being allergic to them), which influences many of his chic dishes. Feitoria's interior follows the property's theme – Discoveries – and includes a gold leaf Namban panel, replicating one which can be seen at the National Museum of Ancient Art. The wine 'cellar' wall is covered with a golden metallic mesh to allow viewing and contains countless national bottles.