Porto's fast burgeoning fine-dining scene is one of the reasons it's become so popular as a luxury city break. Many of the destination's eateries appear in the Michelin Guide and have been awarded the Bib Gourmand. But three have received the coveted Michelin Star; Vila Foz's hotel restaurant, Antiqvvm and Pedro Lemos. Read on to learn more about why these particular Portuguese restaurants are so special.
Vila Foz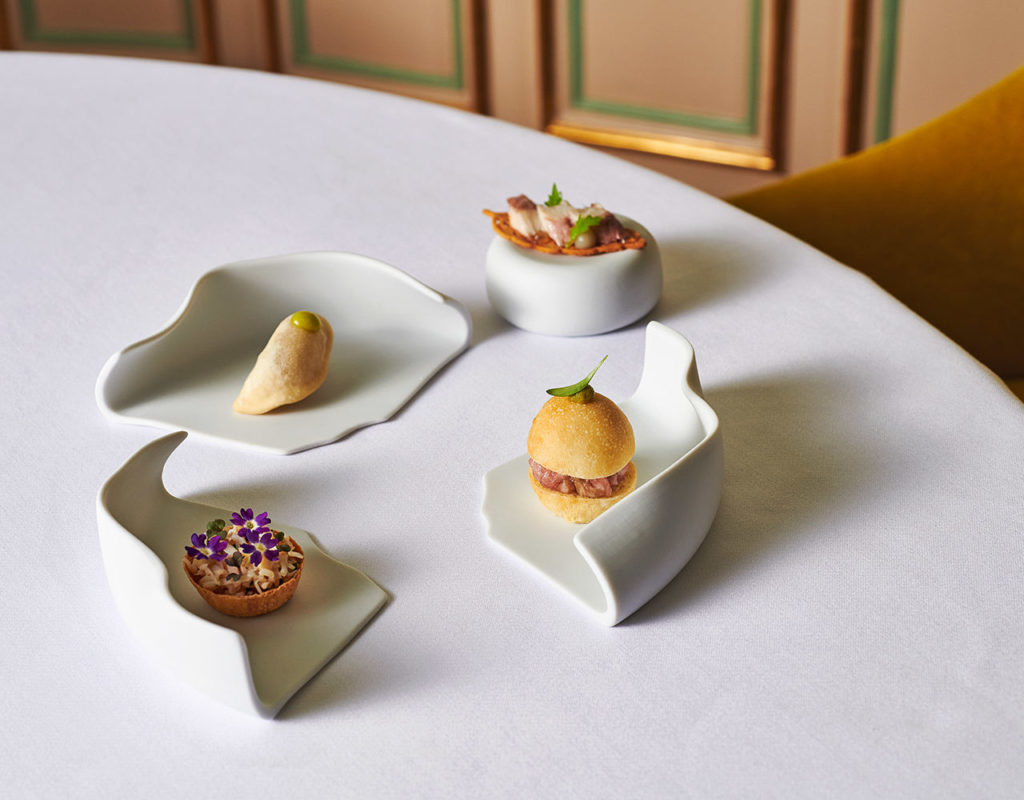 Part of the stunning Vila Foz Hotel and Spa boutique resort, this restaurant received its Michelin Star in 2022. Chef Arnaldo Azevedo is the creative genius behind the elegant eatery's refined tasting menus, in which local fish reigns (although there is a fully vegetarian option too). Cooking is in Azevedo's blood – he's the son of a chef and began his career in the family restaurant, before deciding to train and work professionally in the gourmet sphere. The restaurant caters solely for evening meals and for those over 12 years old, retaining a serene and sophisticated ambience. The showstopper is the 'Kitchen Seat' at which two diners are served privately, with interaction from Arnaldo as he describes the inspiration and story behind each dish.
Antiqvvm
Arguably the most romantic restaurant in the city, Antiqvvm has a formal and secluded garden terrace, with an Italian Renaissance feel and breathtaking views over the Douro River. The interior dining room is in a grand manor house, with original arches adding to the atmosphere. It received a star just over a year after opening its doors, wowing diners with elaborate a la carte and tasting menus from Chef Vitor Matos. Each course is artfully presented and provides a delectable experience of the finest local produce available. The location, service and of course food, is hard to beat, often leaving diners wondering why it hasn't yet been awarded a second star.
Pedro Lemos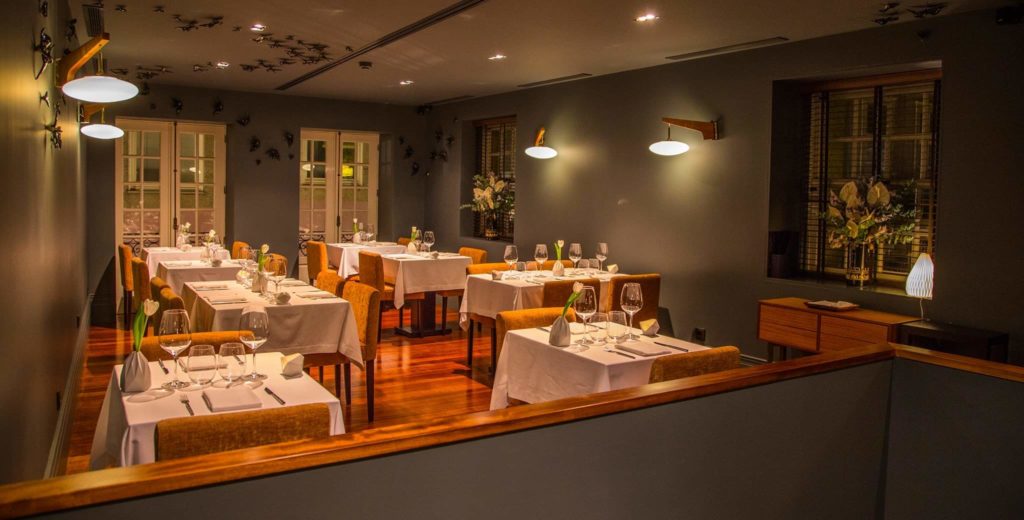 This was the first of the three to get its star – back in 2014. Wine is a big part of the experience here, with paired selections recommended alongside the tasting menus. Dishes include the likes of kohlrabi, rose shrimp, bluefin tuna and beef, with a focus on seasonality and sustainability. Housed in a renovated stone house, Pedro Lemos is close to the mouth of the Douro. There are two dining areas, the indoor restaurant, whose walls are painted in a fashionable denim blue echoing the coastal vibe (a sculpted flock of birds appear on the walls and across the ceiling) and an outdoor terrace. Dinner and lunch is served Tuesday through to Saturday.