You may not automatically relate a beach holiday in the Balearics to Michelin starred fine dining. But the islands have an array of exclusive places to dine at. And with celebrities including Michael Douglas and Catherine Zeta-Jones, Claudia Schiffer, Annie Lennox, Richard Branson and Rafael Nada all owning homes here, there's plenty of demand for upscale venues serving cuisine par excellence. There is a huge range of Michelin Star restaurants to sample while you soak up the Mediterranean sun in Ibiza and Mallorca
Ibiza
La Gaia – A TLE Favourite!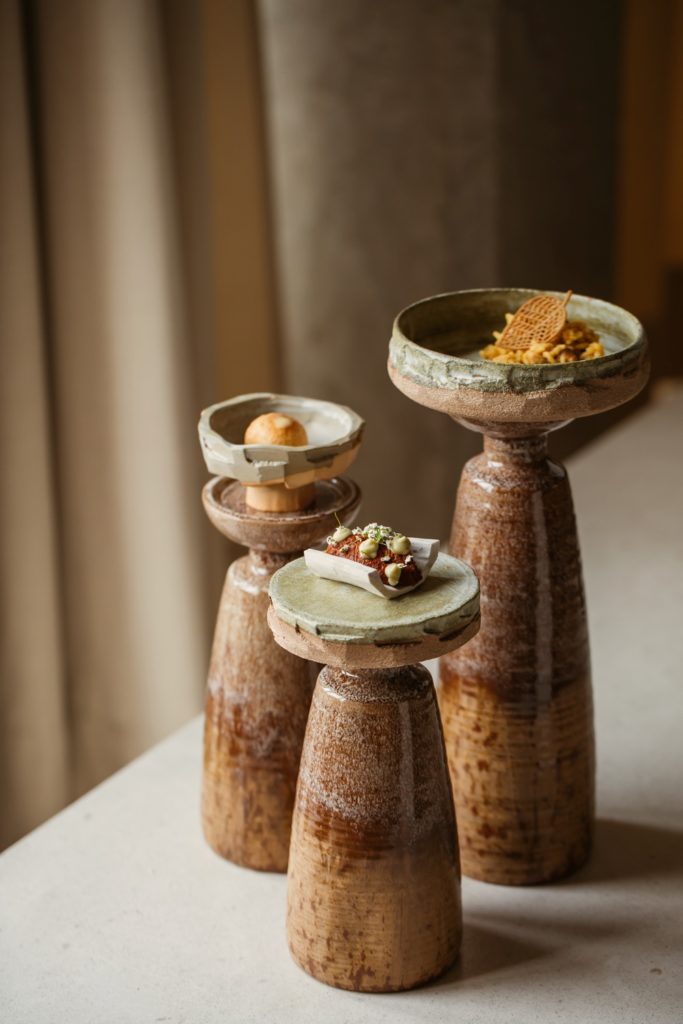 A first for Ibiza as it's the first hotel restaurant on the island to gain a Michelin star. Óscar Molina is responsible for all of the eateries on the property and brings his range of unique, authentic flavours to the Ibiza Gran Hotel, particularly this, his flagship restaurant. A meal here is an immersive, sensory journey that involves the full five senses, crafted from sustainable ingredients that place a zero-kilometre philosophy at the heart of the cuisine. There's a ten-course Tanit Menu and a 14-course Posidonia Menu — both exceptionally creative and not to be missed dining experiences on the island.
Es Tragón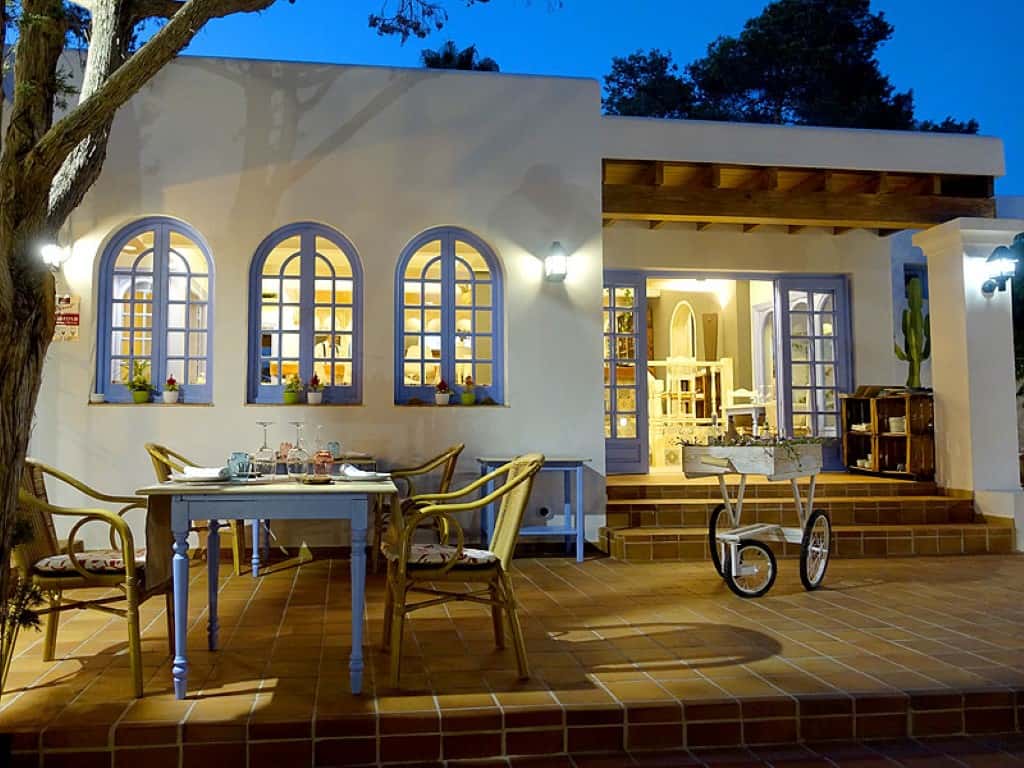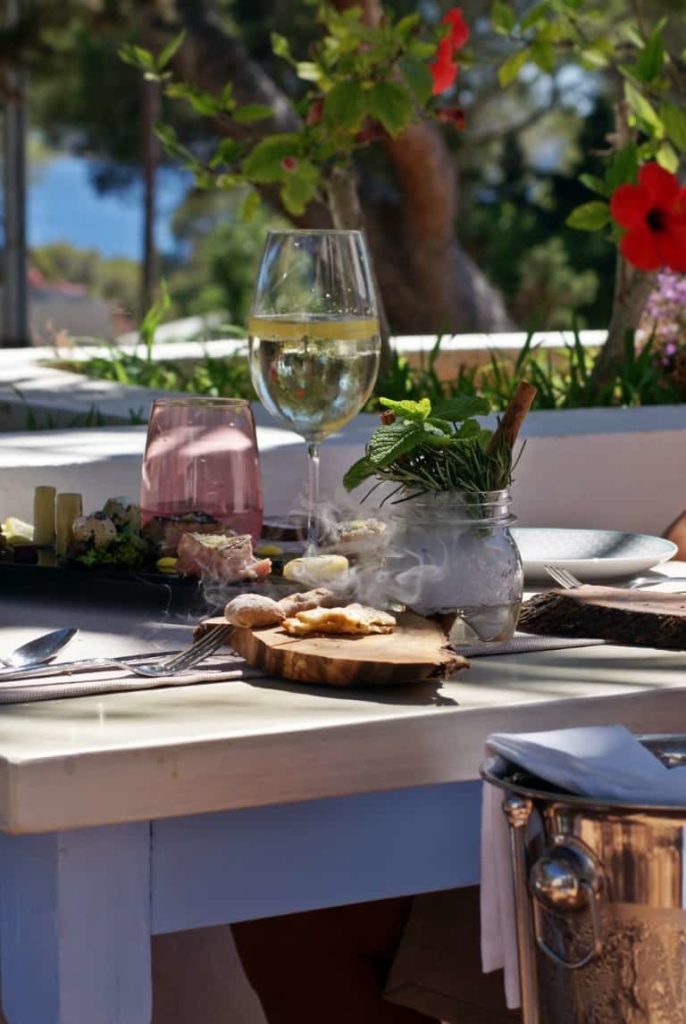 Es Tragón provides an escape from the partygoers, into an oasis of calm. It's housed in a villa on the island's west coast just outside of Sant Antoni de Portmany, with evening service Tuesday through to Saturday. The restaurant first appeared in the guide in 2020, making it the first to have a star on this particular Balearic island. Chef Álvaro Sanz Clavijo has been working in kitchens since the age of 15, gaining Michelin-level experience across the world, before returning his knowledge and talent to Ibiza. Three tasting menus include the full 15-course Tragón.
Majorca
Voro
The philosophy here is "free and untethered" dining that stays true to the local terroir. Its title translates as devour – something you'll certainly want to do when you catch sight and smell the incredible dishes – and references Voro's ethos that encourages diners to eat the original product in its entirety. There are two epic menus: Voro featuring 22 courses and Devoro with 17 courses, each created by Chef Álvaro Salazar, plus 300 wines. Diners are served intriguing dishes such as Cuttlefish "a la bruta", Iberic glazed lobster with its own "gazpachuelo" and radish and Six Citrus "pomada". Voro is found at the Cap Vermell Estate and opens for evening service from Tuesday through to Saturday.
Bens D'Avall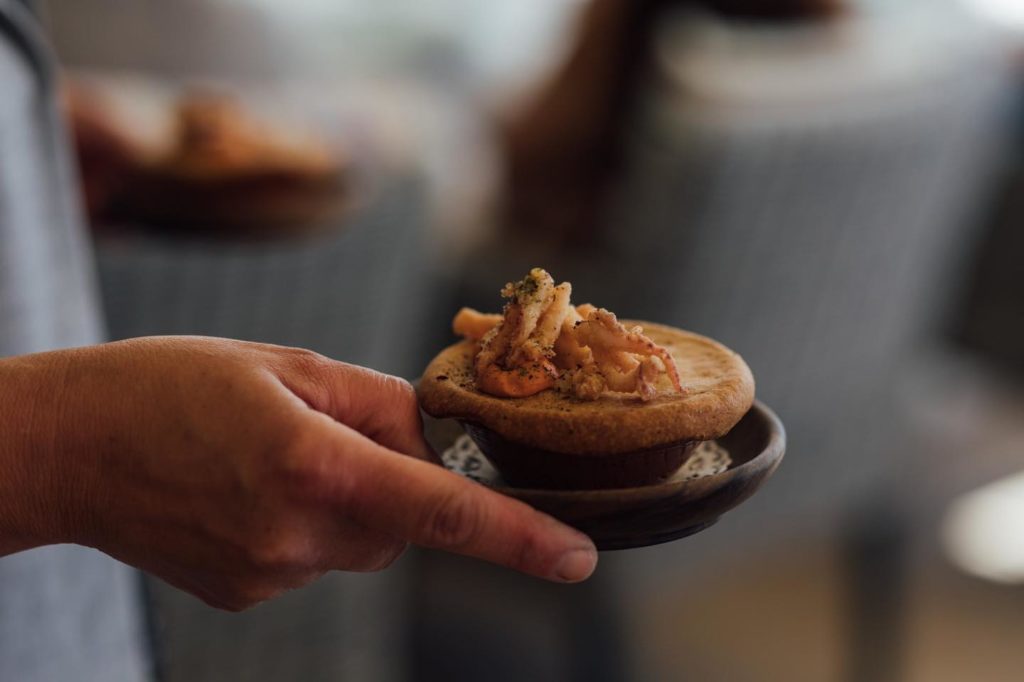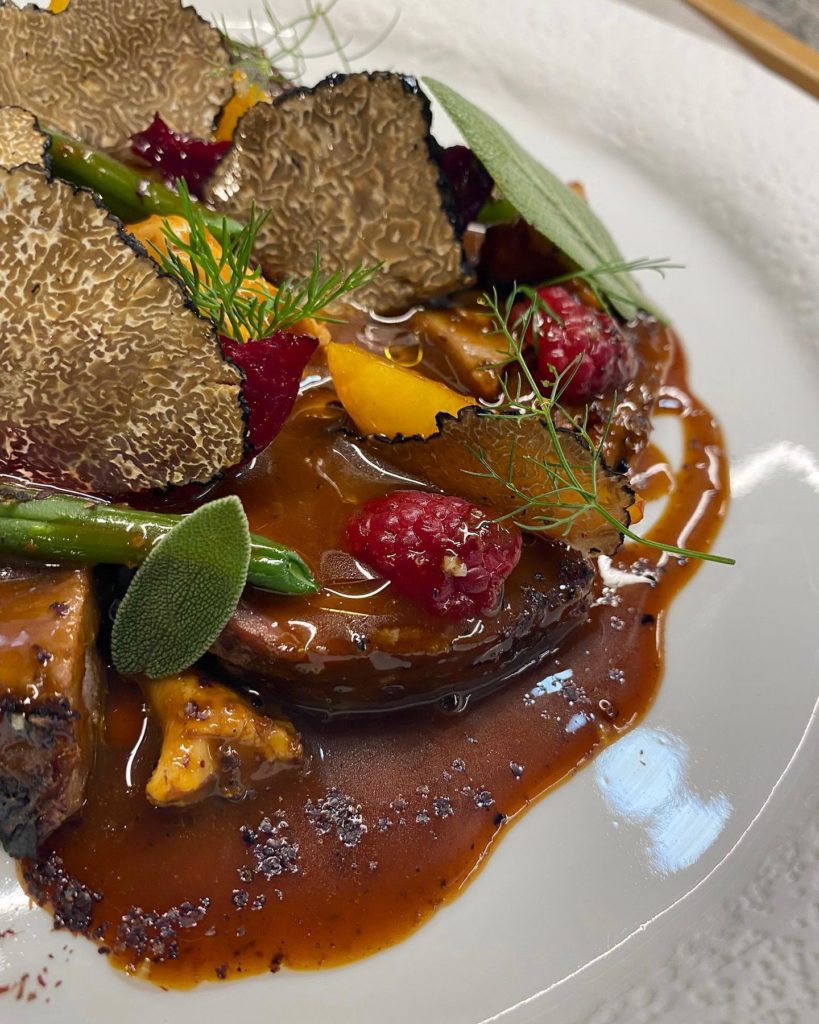 The Tramontana mountain setting of Bens D'Avall, provides spectacular views of the ocean. It's been in business since 1971, a family-interest with a father and son team currently in the kitchen. The restaurant received a makeover in 2016, bringing a relaxed coastal ambience to the venue. Comfy chairs ensure diners are able to fully enjoy the tasting menu journey over a period of hours. There's also an a la carte offer and the three-course Petit Menu. The cuisine is healthy, with a lean toward natural, nourishing ingredients creatively woven together to highlight the island's seasonal produce.
Maca De Castro
Found in Port Alcudia, this family-owned restaurant was previously known as El Jardín. Now it's the namesake of its female chef, who ensured the venue received the very first Michelin star on the island, back in 2012. But its former name gives a clue as to one of Maca de Castro's highlights – the beautiful garden in which patrons can dine and feast on traditional Mallorcan and Mediterranean dishes, infused with de Castro's own unique flair. She has been responsible for raising the profile of previously underappreciated local fish types, using them to create sophisticated haute cuisine. In addition to the alfresco area, there's a modern indoor dining space.
Andreu Genestra
Housed in the finca Predi Son Jaumell Hotel, this is a countryside restaurant surrounded by farmland. The home-grown products, naturally, take their cue from this setting, with an abundance of land-based ingredients. Chef patron Andreu Genestra, aided by 14 local chefs, makes excellent use of the onsite organic vegetables, fruit, herbs, vines, olives, xeixa wheat and freshly laid eggs. The tasting menus change quarterly, with the option to order specific dishes, if a multi-course affair if it is a little overwhelming for you. This year the restaurant – which has welcomed royalty in the past – celebrates its 10-year anniversary and has kept its star for seven years.
Adrian Quetglas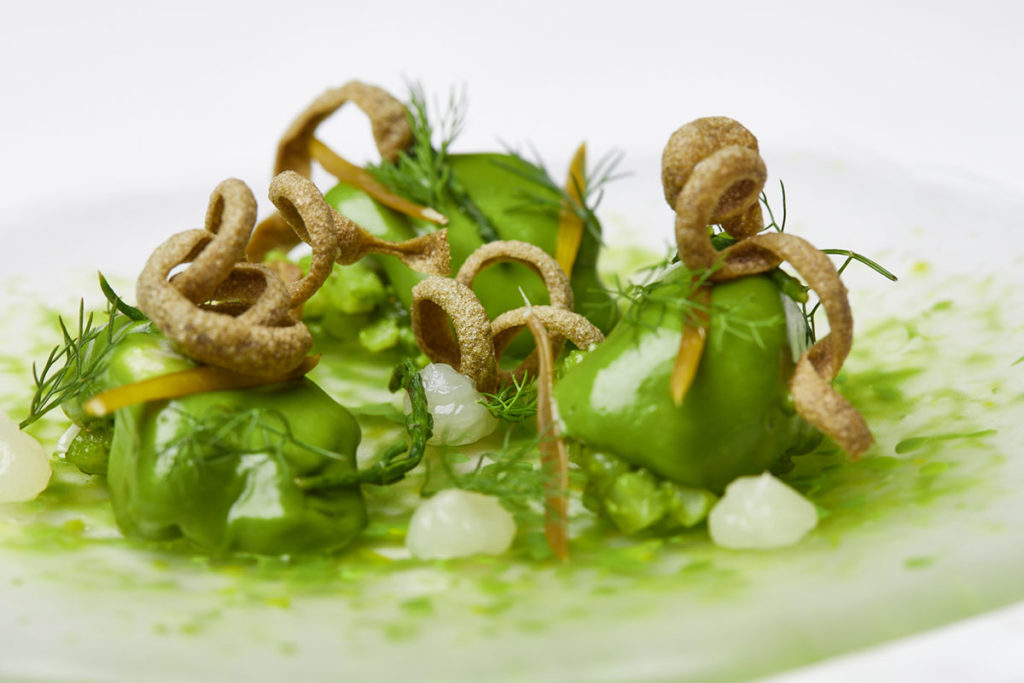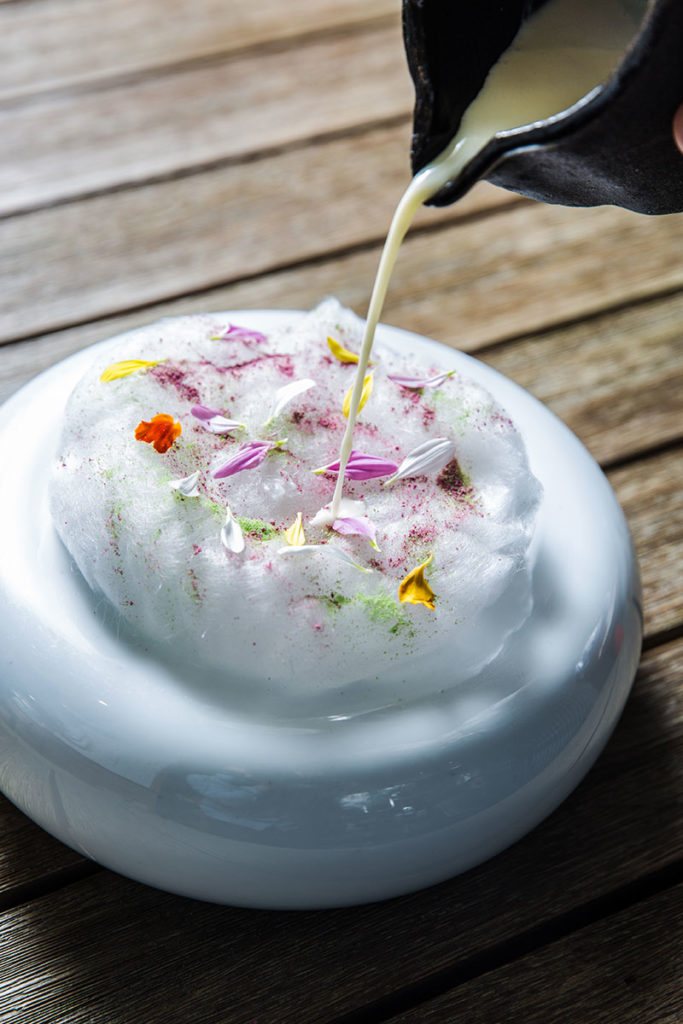 Having worked with the likes of Marco Pierre White, Adrian Quetglas was well prepared to launch a restaurant destined to achieve a Michelin star. His heritage – he was raised in Buenos Aires, but has a Mallorcan father – and experience in restaurants across the world has infused his food with a range of flavours. It offers an affordable degustation menu, made up of five courses for lunch and seven at dinner. Close to the shops and beach on the Passeig de Mallorca, its location makes the venue perfect for day or night time dining. And the decor reflects its vicinity, with an easy, coastal feel.
Marc Fosh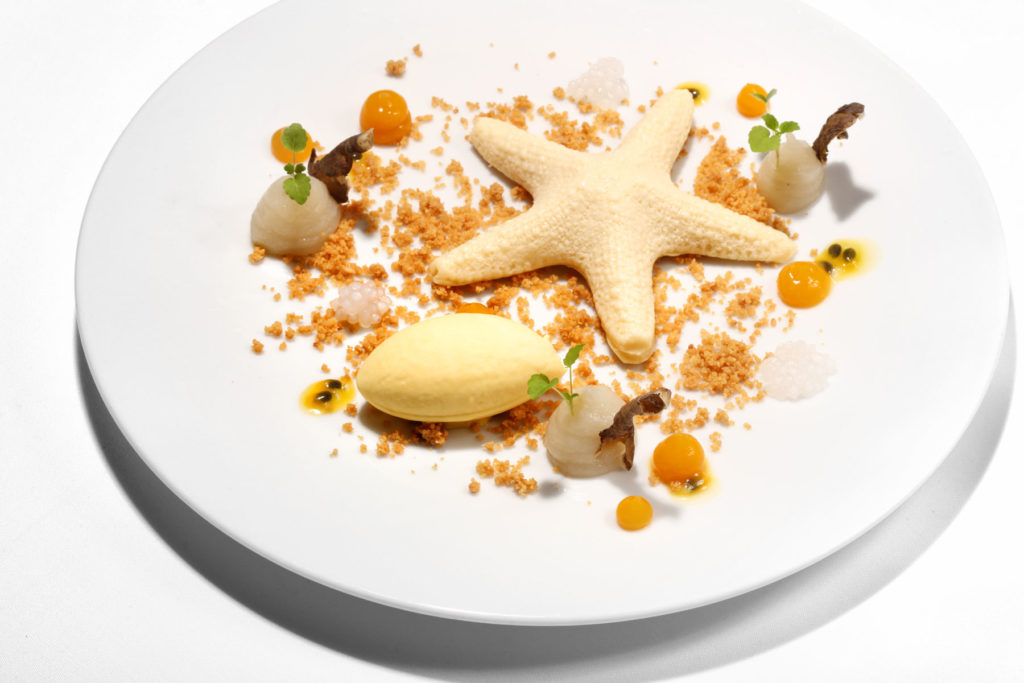 The 17th-century Hotel Convent de la Missió is the setting for Marc Fosh, Palma´s premier dining destination. Fosh – who left the UK for warmer climes two decades ago – was the first Brit to gain a Michelin star on Spanish territory and he served as a significant mentor for Adrian Quetglas. His cuisine is Mediterranean with clean flavours and seasonal ingredients — the chef offers three imaginative tasting menus making frequent use of medicinal herbs. A table in the sleek alfresco courtyard allows diners to enjoy the balmy Mallorcan evenings, while the dining room features a cascading wall of water.
Dins Santi Taura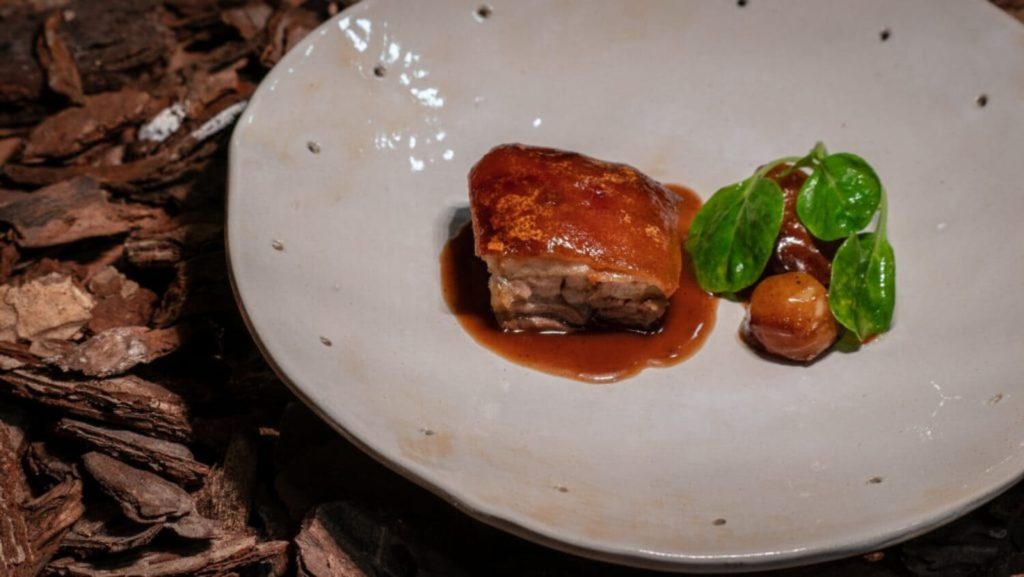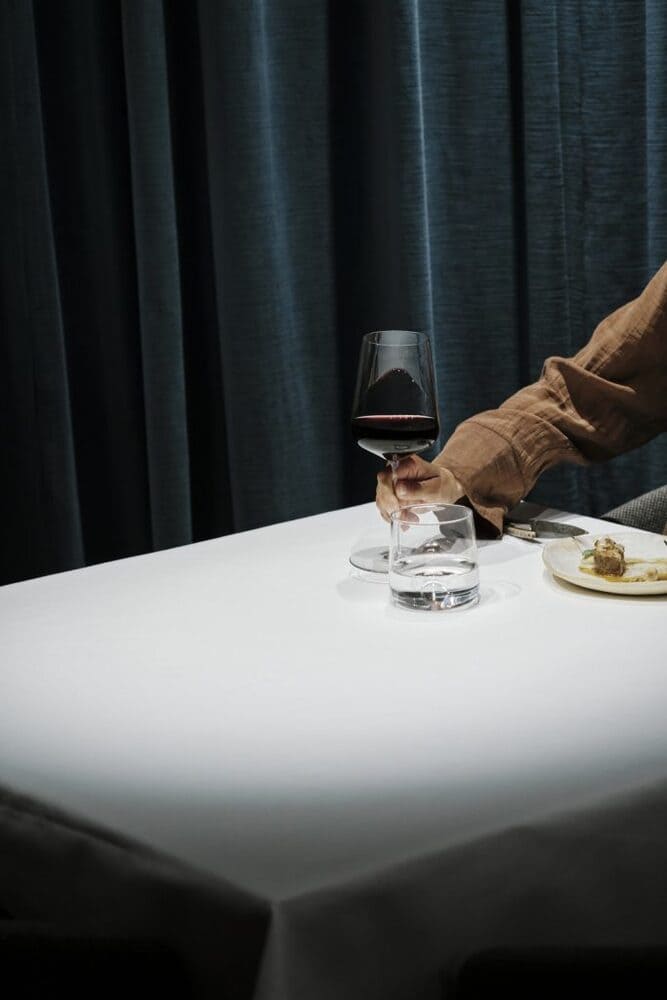 While Spanish culture is famously welcoming of families, this restaurant caters for those who prefer to dine in an exclusively adult environment. It's found at the heart of the Old Town, in the Sa Calatrava neighbourhood, close to the cathedral. The menus stay true to the roots of Mallorcan cuisine, but with a fresh and unique interpretation on its flavours and techniques. Chef Santi Taura has extensive experience on the island's restaurant scene and has nearly 20 years of experience running his own venues. As a result, Dine Santi Taura has won two Soles Repsol and received its Michelin star in 2021.
Zaranda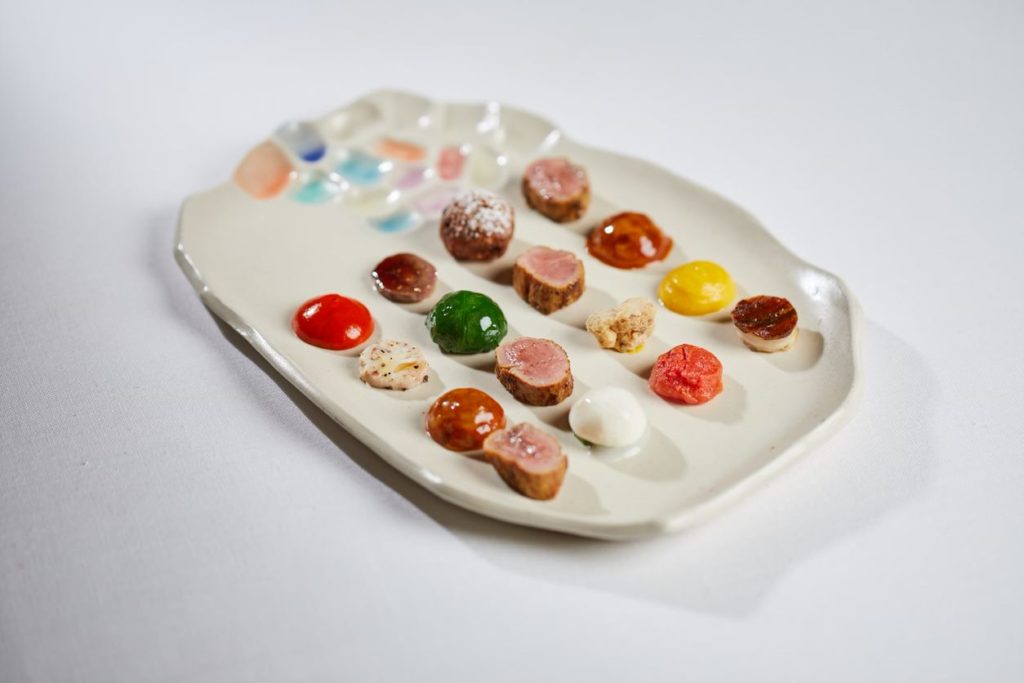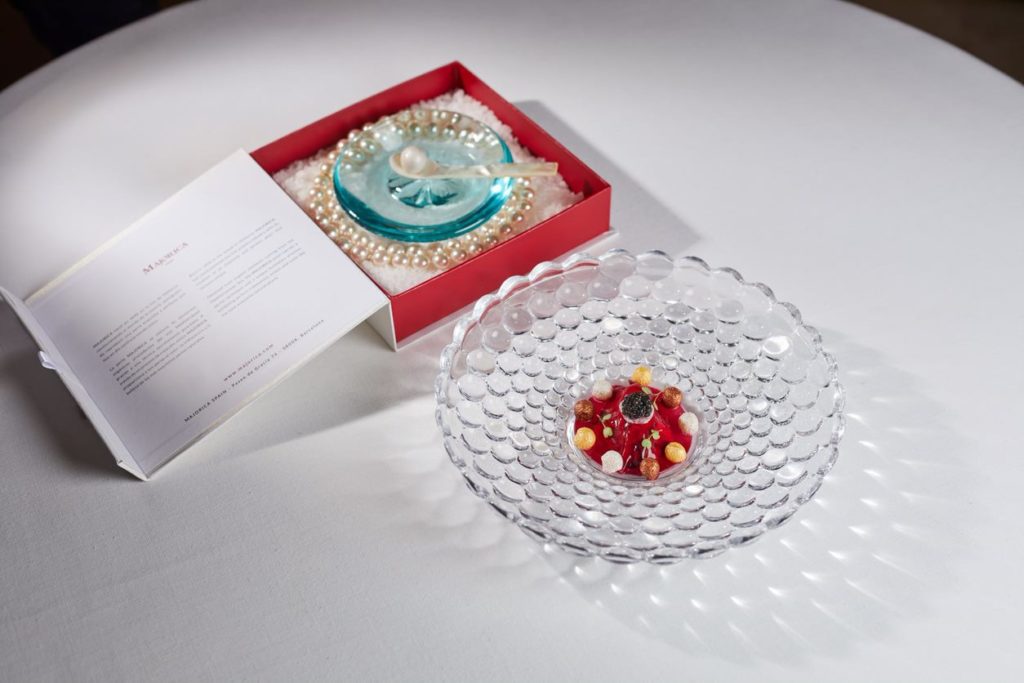 Whether you're staying at the five-star Castell Son Claret (in Clavia) or not, you should pay a visit to its refined restaurant Zaranda. It's run by the culinary power couple of Fernando Pérez Arellano and Itziar Rodríguez — he looks after the kitchen (his past credits include time at the world-renowned Le Gavroche in London), while she's in charge of all things front of house. The countryside venue grows its own produce within the grounds and collects the finest catches from the local fishermen. Courses are categorised in theatrical terms: Prologue, Main Act and Epilogue. Treat yourself to a seat at the chef's table, to learn more about the dishes.
Es Fum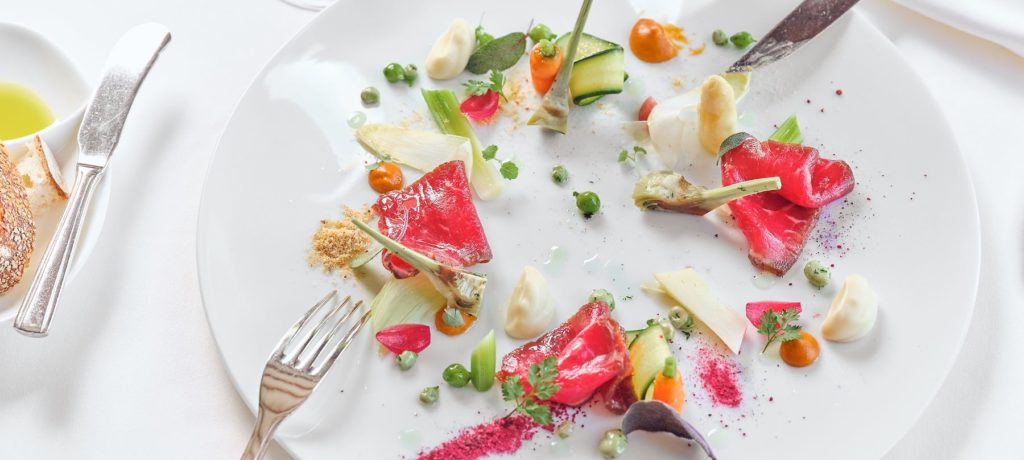 Another hotel-based restaurant, Es Fum is in the high-end St. Regis Mardavall Mallorca Resort, on the Costa d'en Blanes. It has had a Michelin star for over a decade, with six-course (Petit Menu) and 10-course tasting menus, presented by chef Miguel Navarro. Each course focuses on respect for the individual ingredients and nearby bounties of the earth, like Fine de Claire oyster with jalapefio salmorejo and cucumber sake. The outdoor terrace provides wonderful views across the manicured gardens and the Mediterranean sea beyond. Es Fum also offers excellent special menus for vegetarian, vegan and celiac diners.