Fendi has teamed with American artisanal jeweller Tiffany & Co. to create a one-of-a-kind masterpiece paying homage to the iconic Fendi Baguette bag.
Made using a traditional silversmithing technique called 'chasing' this exceptional piece of craftsmanship is not just a bag, it's an objet d'art.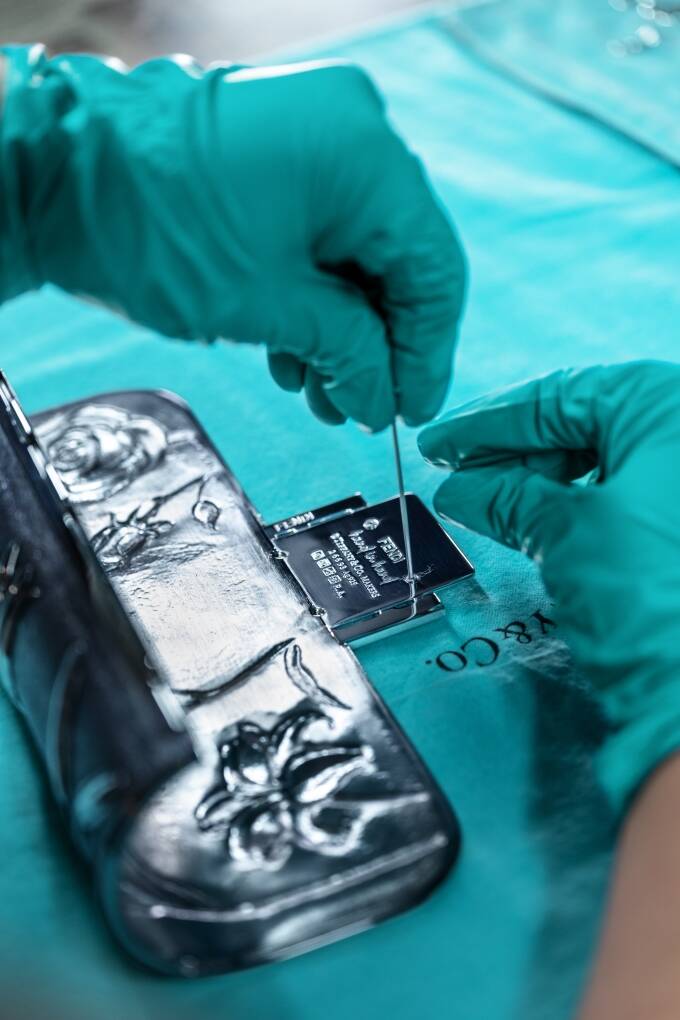 © ARR
Crafted by skilled 'Makers' at the Tiffany & Co jeweller's workshop, the sterling silver bag, weighing 2.2kg (approx. the weight of an electric kettle), is engraved with a floral pattern of lilies – the national flower of Italy – and roses, the emblematic blossom of New York State. The design is representative of the first 'hand in hand' partnership outside Italy, a natural partnership given the commitment shared by both luxury powerhouses to create exquisite savoir-faire. Fendi's ambitious 'hand in hand' initiative celebrates local artisans and sublime craftsmanship.
A dedicated capsule collection of Tiffany Baguette bags in leather, diamonds and silk satin, evoking another icon, the Tiffany Blue Box has also been created to compliment this rare jewellery creation.