Veuve Clicquot has always been a bright, sunny brand, and they're celebrating their 250th anniversary in style with an ode to joy and optimism.
In 1805, at the age of 27, Madame Clicquot took over the family champagne business after her husband's death. She was known for her boldness, creativity, and optimism, even in adversity. Madame Clicquot once said, "What to do in the face of such a cruel twist of fate? We must show patience and wait until the good season allows us to take our revenge!"
Veuve Clicquot continues to build on this heritage by creating, innovating, and surrounding itself with bold and free-minded personalities. Veuve Clicquot's ode to joy and optimism is embodied by its iconic yellow, the colour of the rising sun that has graced the champagne's labels since 1877. Throughout 2022, Veuve Clicquot is celebrating this solaire culture infused with joy and bright optimism, unveiling an exciting agenda of initiatives.
Read our guide to our favourite champagne
The first chapter is a new international brand campaign from the Maison that kicked off on April 11, featuring the iconic song "Good Day Sunshine". In an exclusive interpretation by Charlotte Cardin, the campaign expresses Veuve Clicquot's universal attraction to the sun. Through the eyes of a young man, we discover yellow objects that, like the Veuve Clicquot label, are a metaphor for the sun and the joy its presence offers.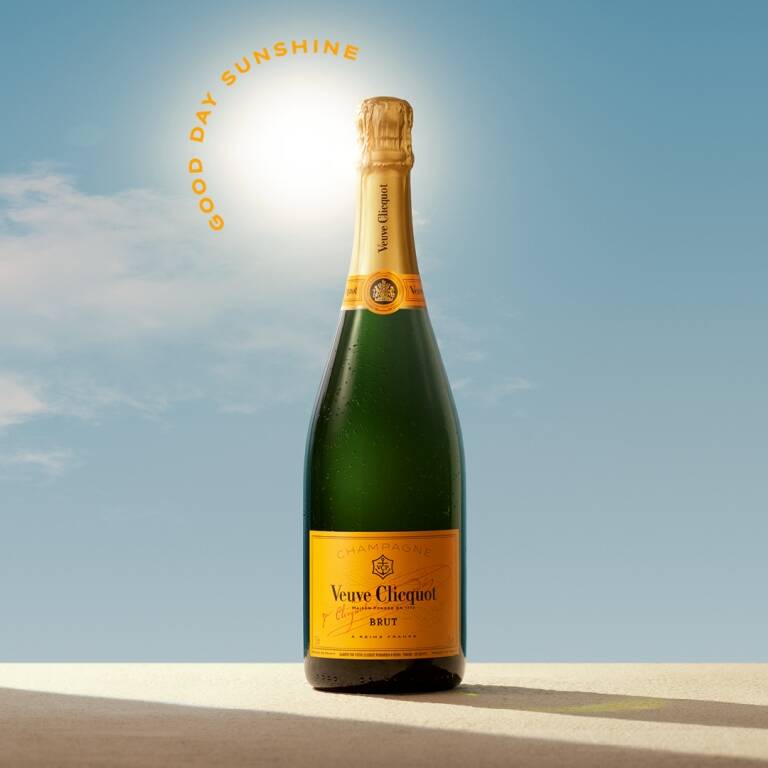 Photos Courtesy Of Veuve Clicquot – Photography By Tyler Mitchell
To illustrate this message, the Maison called on internationally acclaimed American photographer Tyler Mitchell, who casts a sensitive and spontaneous gaze on Veuve Clicquot – and indeed life in general.
A campaign that perfectly captures the unique "solaire" nature of Veuve Clicquot.