In celebration of its 250th anniversary, Veuve Clicquot is opening the Sunny Side Up Café in London, serving eggs and champagne to the public from Friday, April 22nd to Saturday, April 30th. The café, located at 59 Greek Street Soho, is a British-themed eatery with a stylish twist.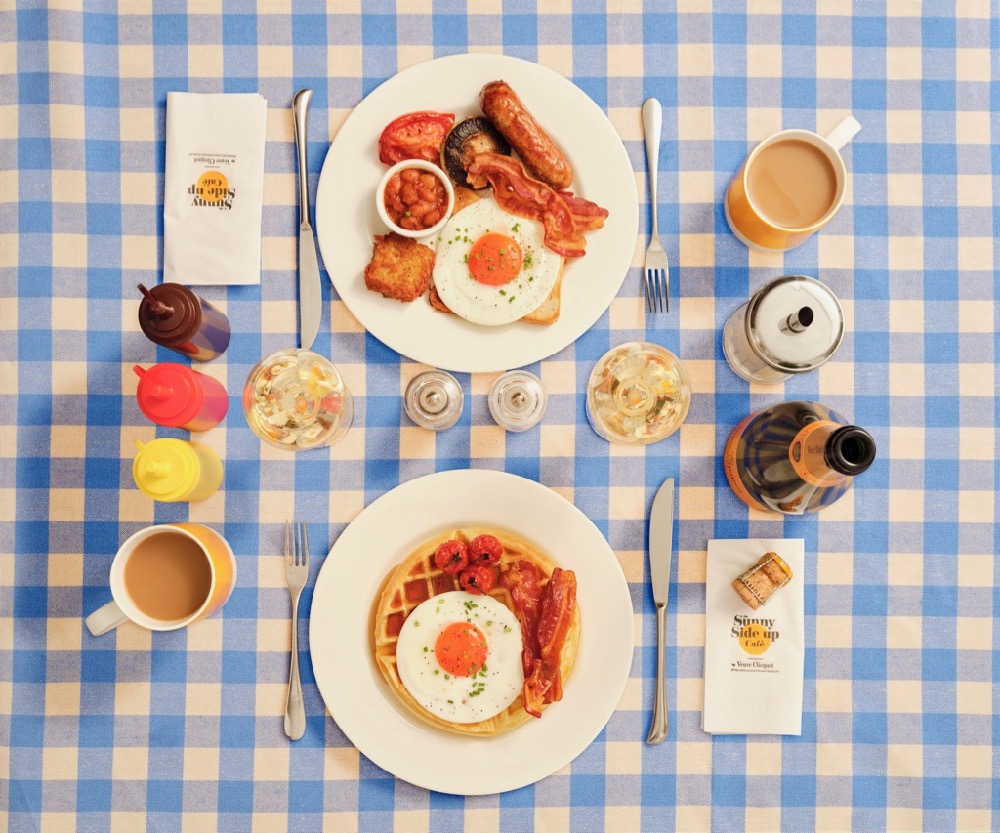 The yellow sunburst exterior and Clicquot-yellow interior are inspired by Veuve Clicquot's iconic 'Yellow Label' champagne.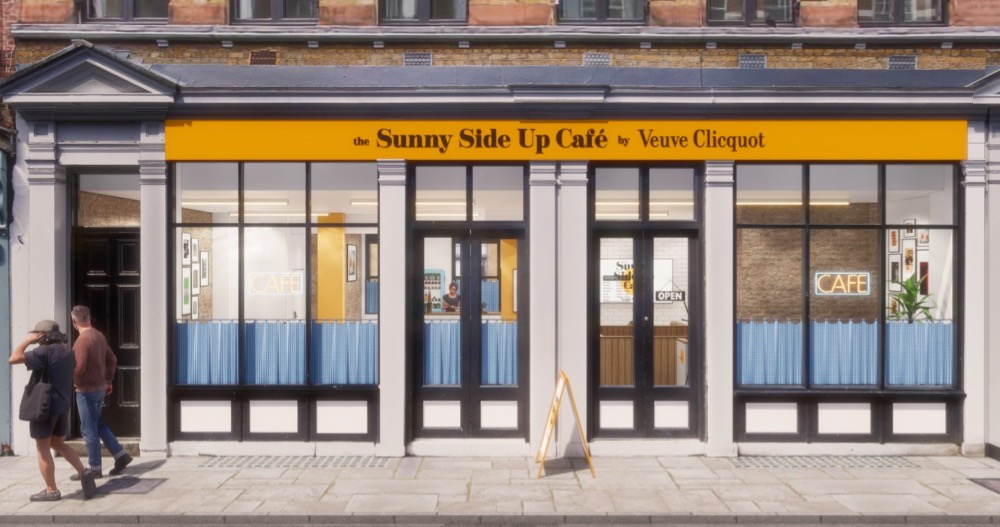 The menu will feature a variety of egg dishes, including a special 'Andi's Waffles' dish from TV presenter and chef Andi Oliver, as well as vegetarian options, takeaway rolls, and a variety of sides. The entire food menu is complemented with Veuve Clicquot Yellow Label and Rosé champagne.
Read our guide to our favourite champagne
To fully enjoy the experience, guests will be greeted by the Sunny Sommelier, who will pair their menu choice with a glass or bottle of Veuve Clicquot. The Sunny Sommelier is a member of the Be Inclusive Hospitality network, which champions equity, diversity, and inclusion in the hospitality industry.
The ambience will be further elevated with a curated selection of 'Sunny Sound Tracks', including an exclusive rendition of 'Good Day Sunshine'