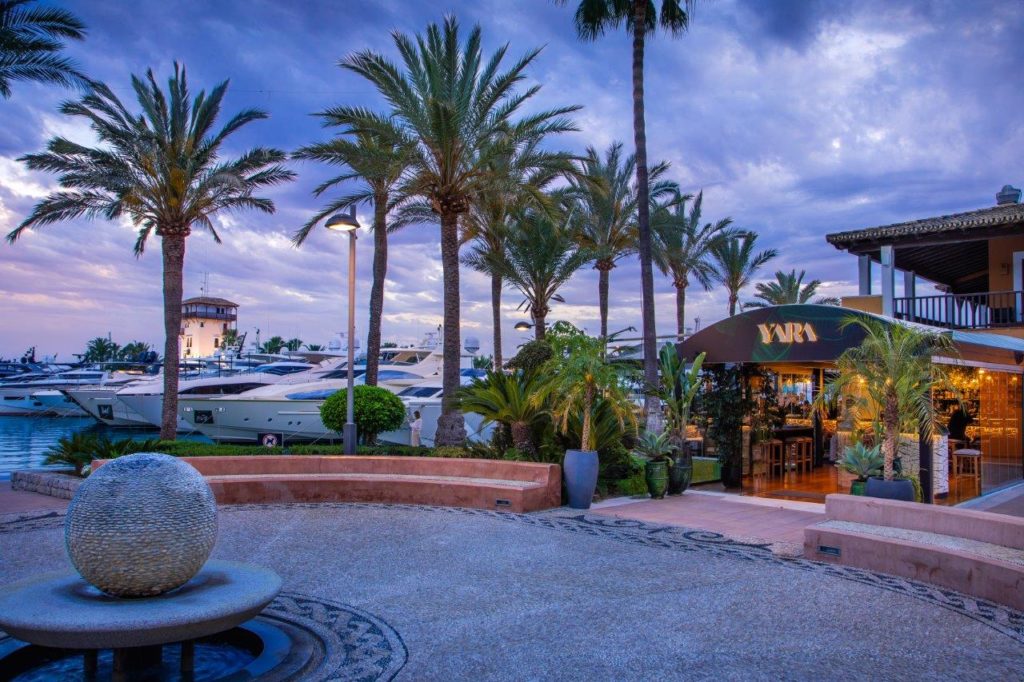 YARA Portals is from the talent behind Palma's most exciting fine dining destination, FERA. Chef Simon Petutschnig has created an enticing menu showcasing his passion for Mediterranean and Asian flavours, as well as his inspiring knack for inventive, appealing, beautifully presented cuisine, writes Andrew Forbes (The Luxury Editor).
With smart interior design by Sheela Levy, YARA Portals invites guests to relax and enjoy the gastronomic journey.
Designed for relaxed dining
The easy-going, yet sophisticated vibe is enhanced by a young and dynamic team, offering informal yet attentive service in spaces that celebrate the island. The main interior dining room is surrounded by glass curtains that fold open to create a terrace dining experience overlooking the yachts. Abundant tropical plants, striking art by Menorca artist Antoni Pedraza and bold use of green, blue, charcoal and natural wood tones combine to make an environment that is on-point, on-trend and yet laid-back. It's like the natural landscape of Mallorca flows through the spaces. The outside courtyard terrace is for elegant under-the-stars dining, that's also family-friendly.
Yet the real draw here is the food from the impressive kitchen of Chef Simon Petutschnig. The menu isn't structured in the classic form, of starters, main dishes, and puddings, but instead by types of dishes. This invites you to mix and match plates for sharing, creating a dynamic, sociable and fun way to eat with friends and loved ones.
Read our guide to the best hotels in Mallorca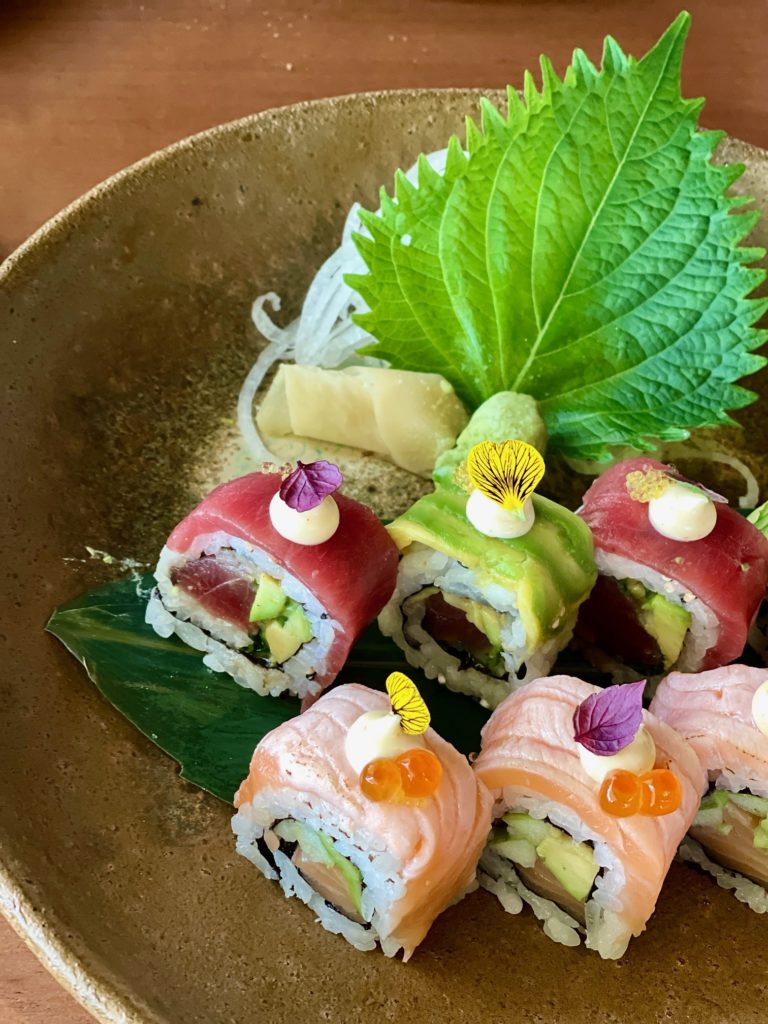 Tasting and sharing
To help you navigate the choices from Tapas; Caviar; Sushi-Takaki-Sashimi; Salads, and dishes from the Robata Gril, Chef Simon and his team have also created tasting menus. These share some delicious highlights from the a la carte menu and immerse you in the full Mediterranean Asian experience.
You might kick off the meal with Edamame with lemon and sea salt and an exquisite oyster Gillardeau Nº1 with sake sour and apple, and you finish off your signature summer cocktail from the bar.
Then the dishes continue with Bluefin tuna carpaccio with avocado, cucumber, and jalapeño foam, together with foie gras mousse with leek chutney and citrus – such a captivating mix of flavours.
The sashimi is served with theatrical flair on a bed of crushed ice, with dry ice flowing, with a signature glistening diamond-like rock of ice decorating the dish. Yet it is the fresh sashimi that steals the show for its texture and flavour.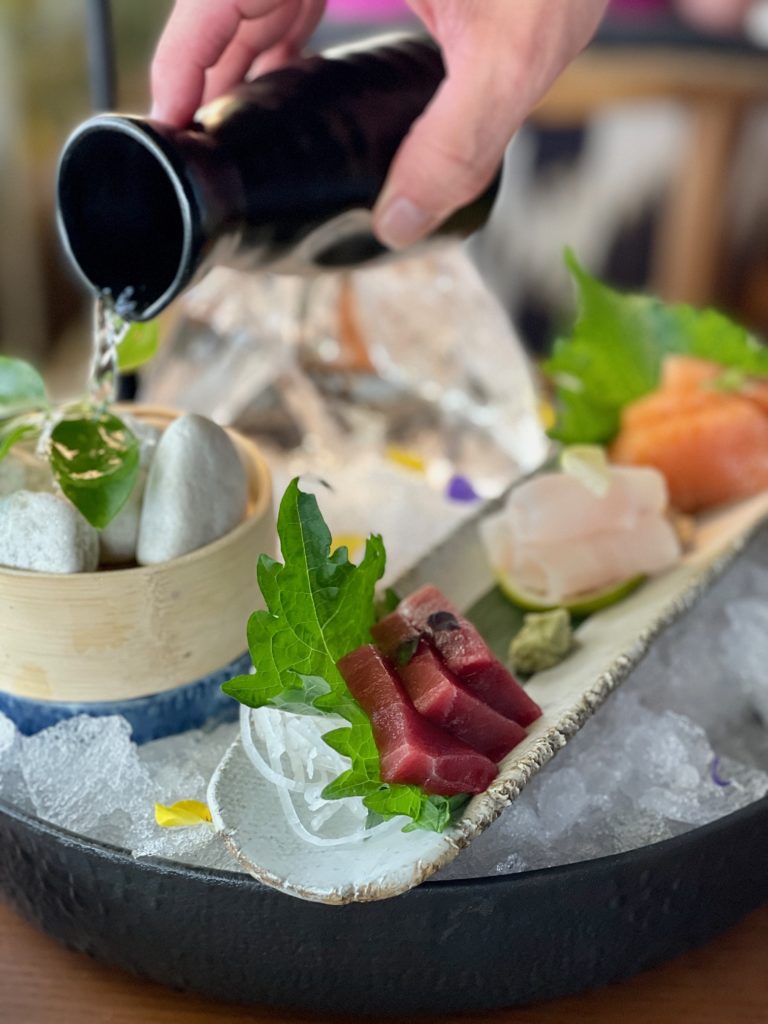 Chef Simon knows his island produce and although YARA is a relaxed informal restaurant experience, the food is most definitely at the fine dining end of the culinary scale, with superb produce, prepared with excellence. Take the crispy nori with the finest wagyu tartare, dressed in caviar and gold leaf. It's a piece of art that would fit just as comfortably in a fine dining restaurant as it does on this cool, portside terrace.
One can order fish or meat from the robata grill, like the sea bass with miso hollandaise and wakame cream or a tender beef fillet Simmental with Perigueux sauce and spring onions.
The wine list includes wines from Ivan & Sheela Levy's Montesion wine estate, which are a treat.
Chef Simon Petutschnig
I've been following the career of Chef Simon Petutschnig for almost ten years, as he continues to make waves across the food scene on the upscale island of Mallorca.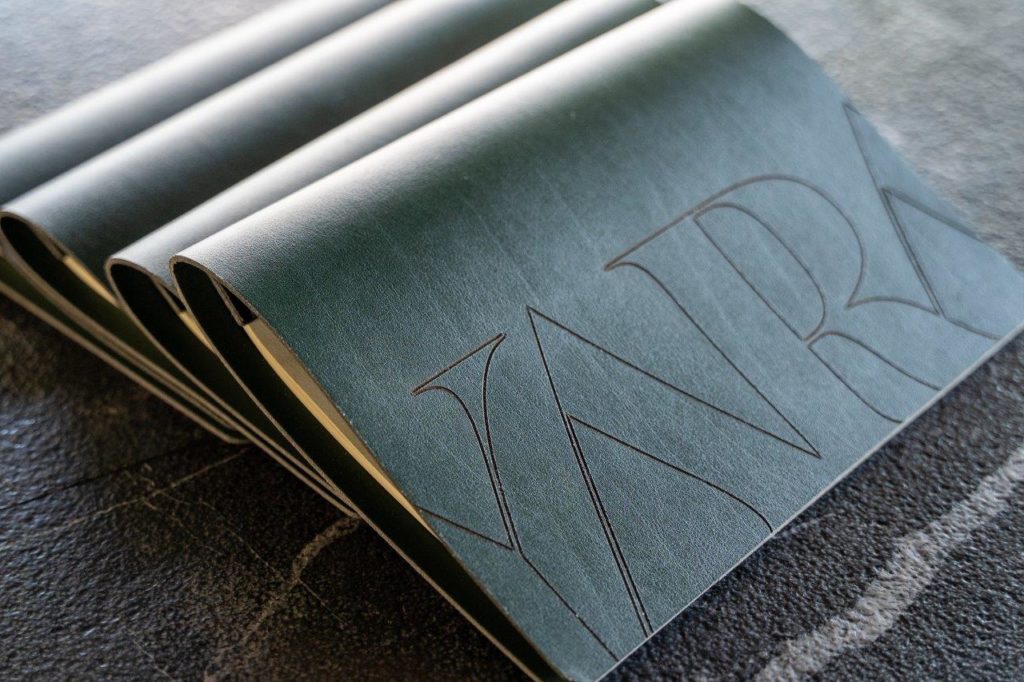 He first brought to the island his signature style of bringing 'together the heat and passion of the Mediterranean with the soul of Asia' almost a decade ago. He was the chef at the boutique bolthole of Hotel San Francesc, before going to become Executive Chef at FERA. Here Chef Simon has wowed guests and critics with his talent for creating gastronomic dishes that are presented as works of art.
Like FERA, the Puerto Portals restaurant YARA is also a project between Ivan Leevy, Sheela Levy, and Simon Petutschnig. This innovative restaurant has only been open a few months but is already booming. It is also set to expand with a new cocktail terrace and other creative experiences like cooking classes and private Chef's Table dining.
Despite his success Chef Simon Petutschnig remains as friendly and likeable as he has always been, showing me around the kitchen and installations of YARA with his usual boyish enthusiasm and excitement that belies his exceptional talent not only as a chef but as a culinary visionary, and a leader. He successfully manages and inspires large teams are both FERA and YARA – an impressive achievement in the high-pressure environment of restaurants and hospitality.
At YARA you feel comfortable whether you have stepped off your super yacht, pulled up in a supercar, or just popped in with your family for a fun evening of great food and good company. It's one of the places that just makes you feel at home, and the cuisine is outstanding.
Contact Details
Website: yarapuertoportals.com
Address: YARA Portals, Local 1, 07181 Puerto Portals, Mallorca, Balearic Islands, Spain