For those of us in the Northern hemisphere, winter is beckoning. For travel that means two things for me; search for a deal to hit the slopes; and also plan my Easter escape to the Balearics. For sun and style, then that has to be Ibiza. On my recent visit, I discovered Aiyanna Beach Restaurant, the latest creation from the team at Amanta Ibiza – and its somewhere that should be part of your travel plans for 2020, writes Andrew Forbes.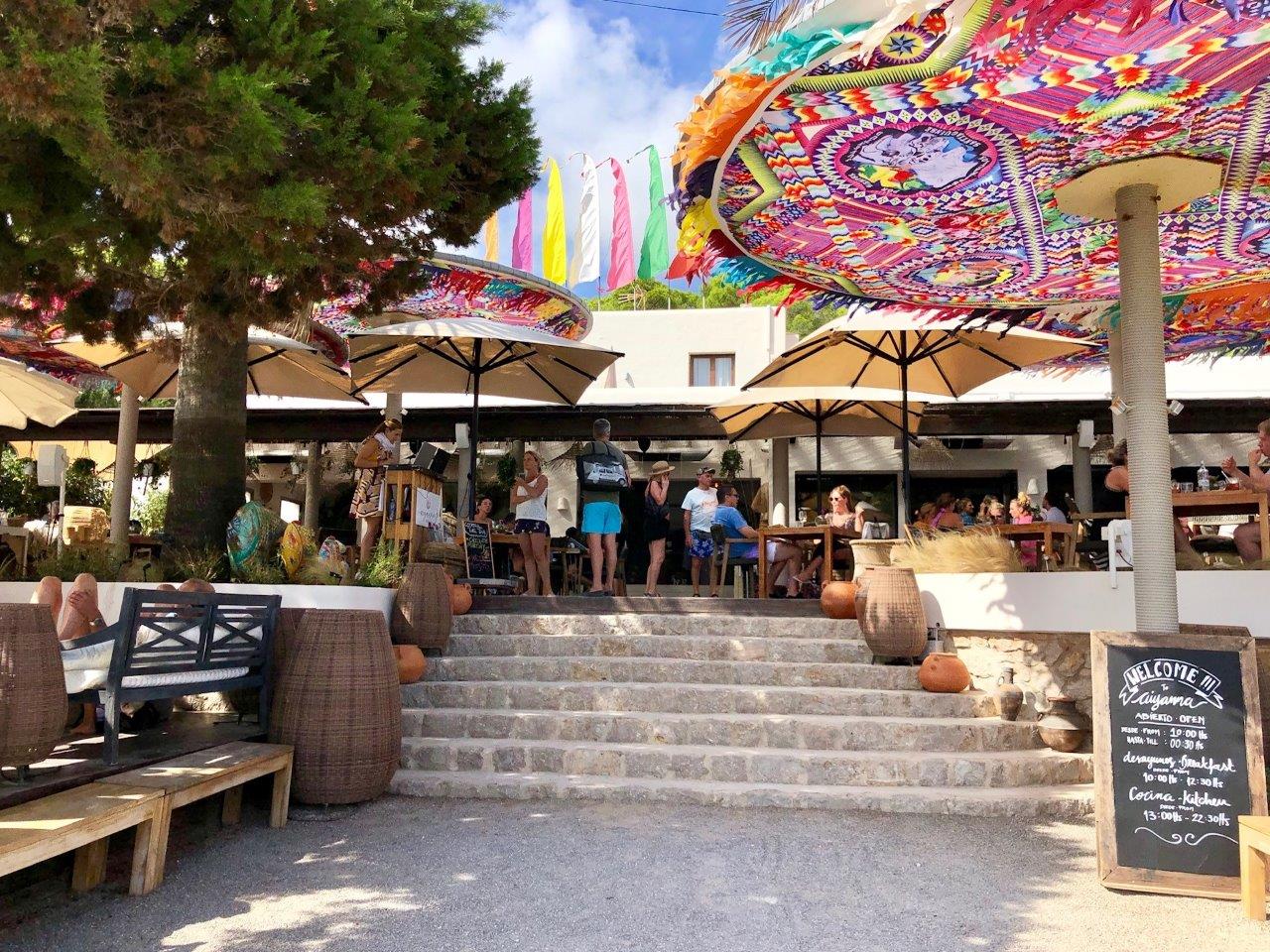 Found on Cala Nova bay in the north east of Ibiza, about half an hour's drive from Ibiza's airport, Aiyanna Beach Restaurant Ibiza is part of the area's renaissance – it's the chic bay to visit. This charming cove was always been a favourite with the island's more bohemian crowd – so relaxed and easy-going. The area is surrounded by pine trees and is away from the crowds of the resorts.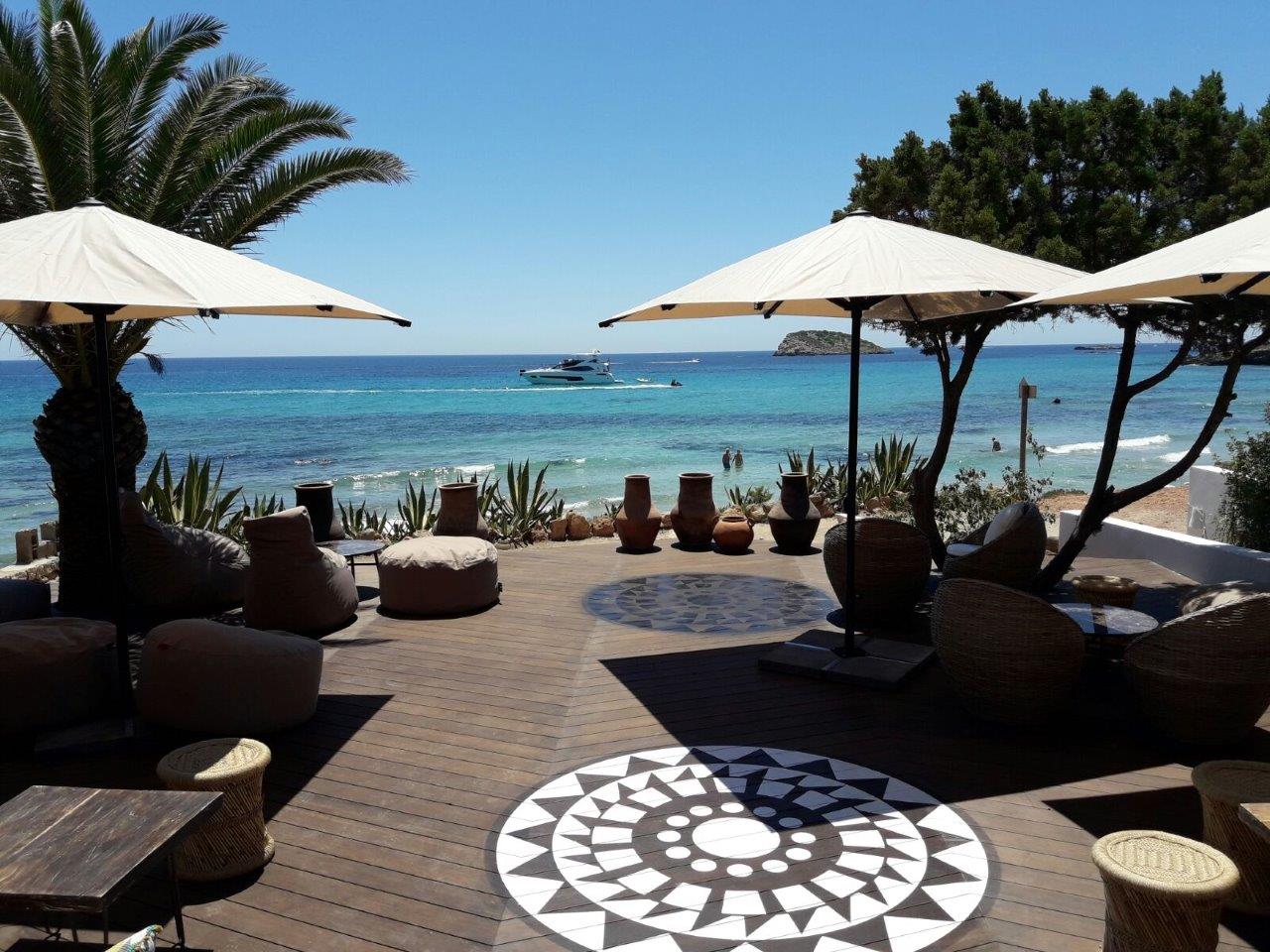 Yet, now Cala Nova is attracting new attention thanks to the opening of Aiyanna, and also BLESS Hotel Ibiza, the 5-star lifestyle brand from Palladium Hotels. So, when I was staying at the hotel this autumn, I took a short stroll down the shore to the Aiyanna, attracted by its colourful design and stylish, bare foot luxury vibe.
Read our guide to the best luxury hotels in Ibiza
Dining on a cove
One of the many delights of Ibiza, is the island's beautiful coves and bays. Aiyanna is right on the waters' edge, with views out across the cove and the pine clad shore – it's a lovely setting.
The vibe is boho chic, with creative use of colour textures and natural materials.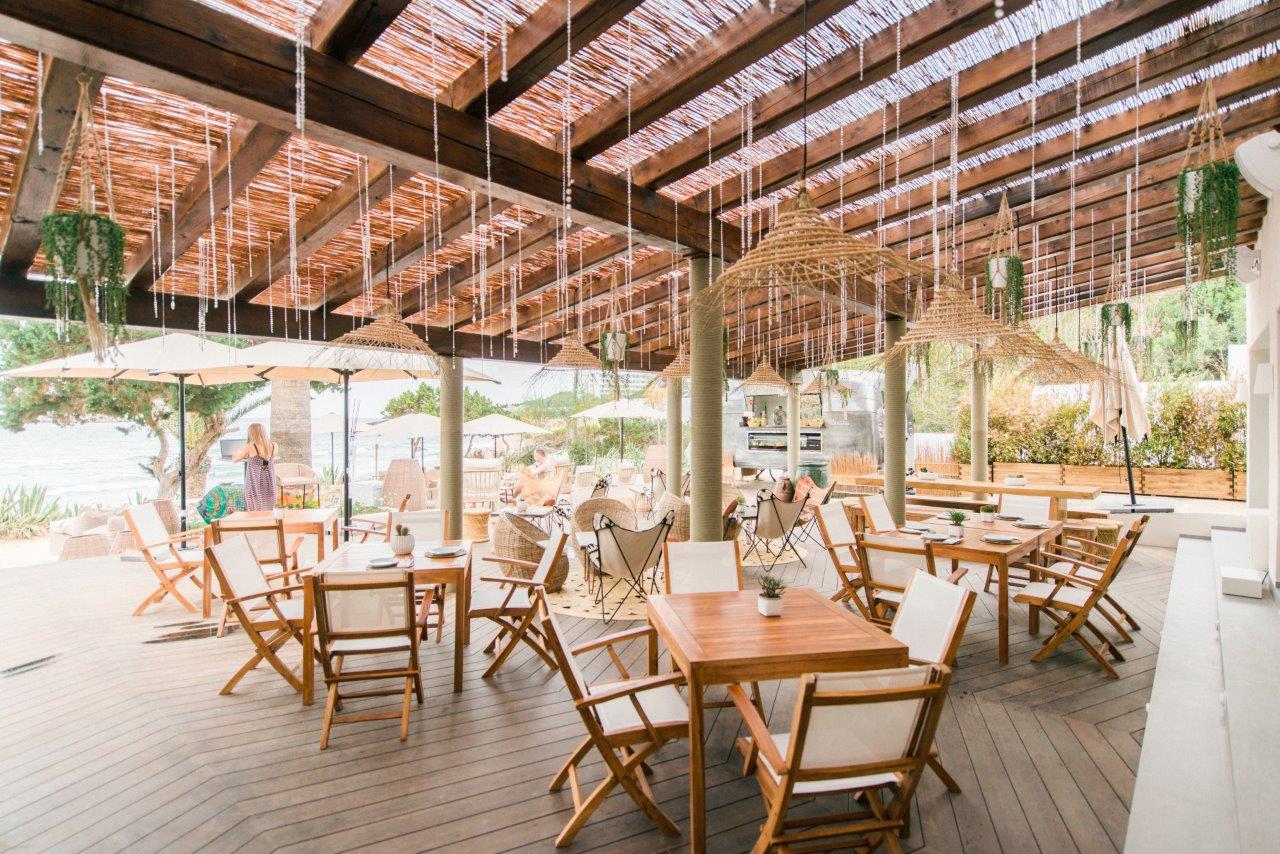 Tempting Menu
The Aiyanna Beach Restaurant Ibiza menu caters for vegetarians, meat-lovers and of course has plenty of fresh fish.
Sharing plates are a fun way to start the meal – we chose the crisp, mixed fried fish (a real favourite, and not oily at all), together with the green taboulé, with edamame, lentils, apple and avocado.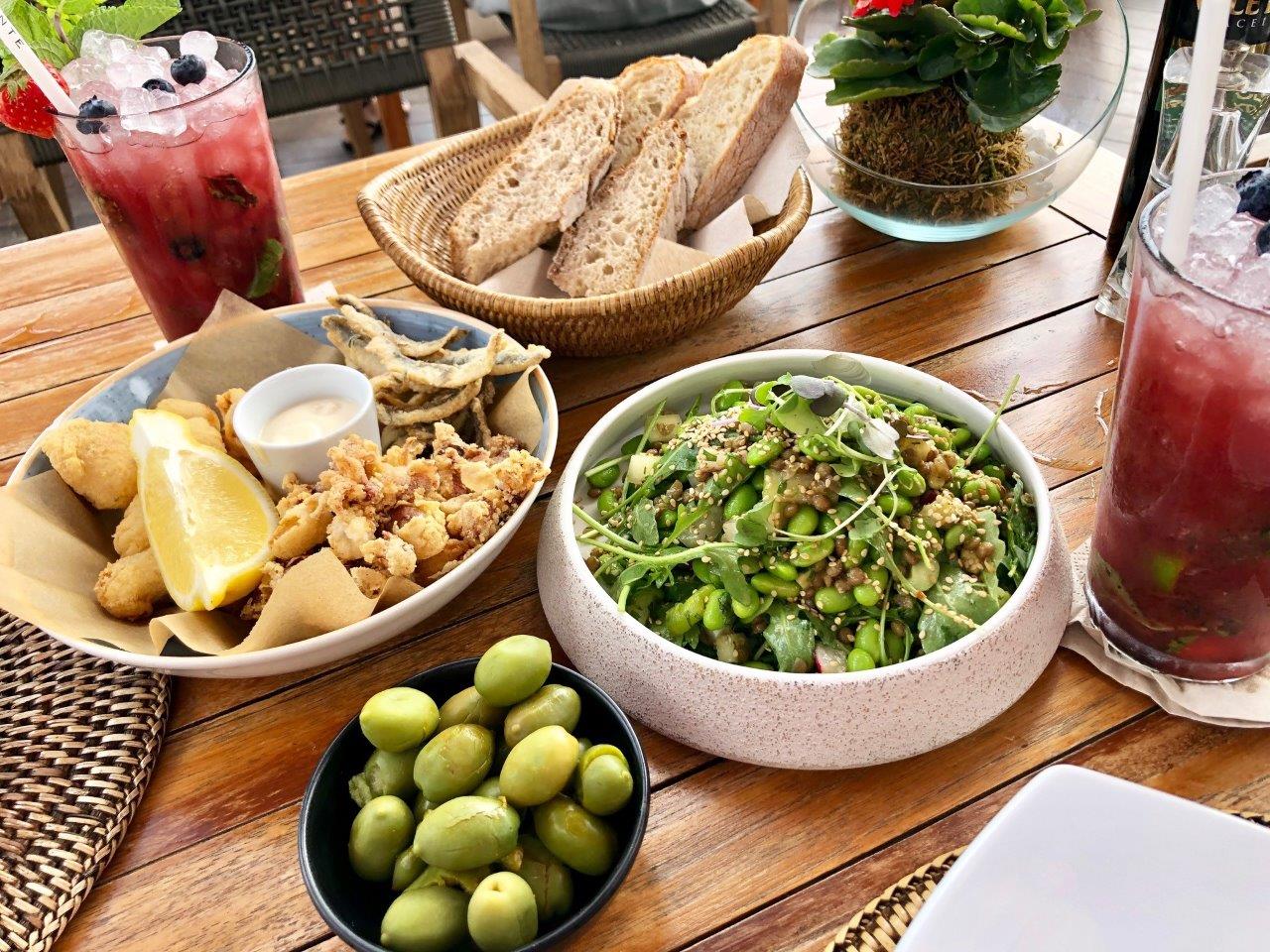 The restaurant's josper oven adds extra flavour to the free-range chicken; the beef fillet steak; the Argentinian grilled steak; and fresh lobster. Fish dishes also included roasted whole seabass, and sardines. I opted for the delicious grilled squid.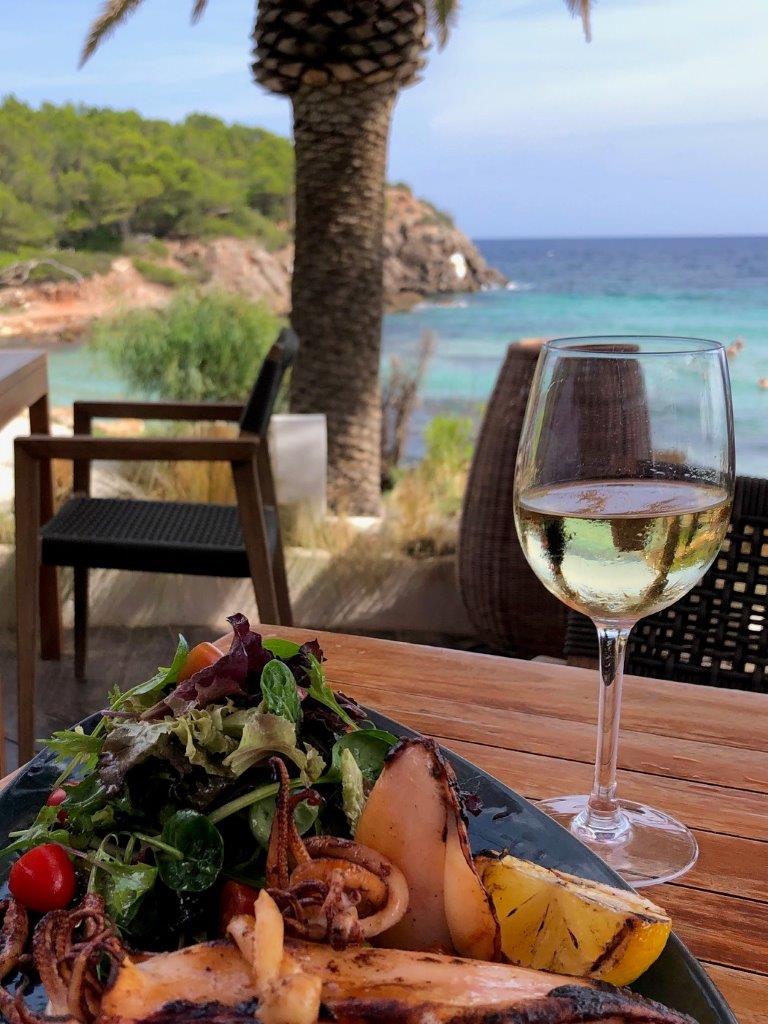 If you are feeling indulgent then I recommend you try a pudding – we shared a classic Spanish desert, torrijas, sort of like bread and butter pudding, but better!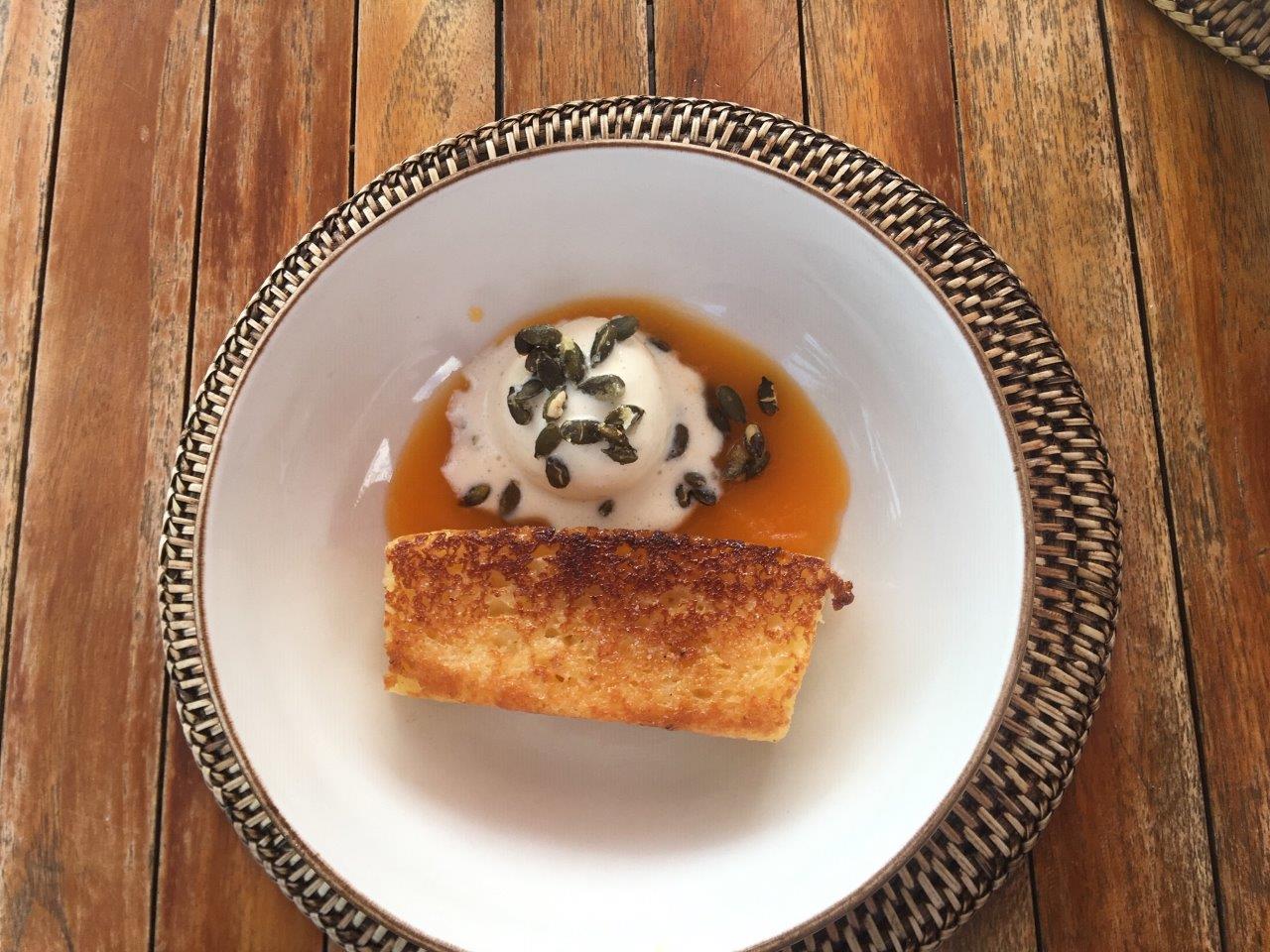 Aiyanna is also a fun place to meet for drinks, cocktails and sundowners, enjoying the view, the music – and the company.
Information
Aiyanna Ibiza reopens in April 2020. For more information, checkout their website. Table reservations for up to 9 people can me easily made online.
Website: www.aiyannaibiza.com/
Tel: +34 971 330 456
Email: reservations@aiyannaibiza.com