Located on Mexico's Pacific West Coast, Punta Mita sits on a 1,500-acre private resort and is surrounded by white sandy beaches, ocean views and lush tropical flora. The coveted hideaway is a haven of natural beauty and boasts many first-class outdoor activities; golfing, surfing, hiking, sailing, and tennis – to name just a few. With a superb selection of high-end hotels, spas, and fine dining restaurants it is no surprise that this is a favourite holiday home location for those who enjoy laid-back luxury.
Casa Brisa
Occupying a prime spot on the stunning coastline of Punta Mita, Mexico, Casa Brisa stands as a symbol of opulence and serenity. The villa sleeps 18 guests, across seven king-size suites and seamlessly blends indoor and outdoor living, allowing guests to make the most of Punta Mita's enviable climate. The fully staffed villa includes a private chef, a personal butler, a beachside infinity pool, an ocean-view spa, gym, and a yoga room. And not forgetting the incredible games room, complete with a movie theatre style set up. Guests of Casa Brisa also have access to a tennis centre, all of Punta Mita's beach clubs and the Jack Nicklaus Signature Pacifico and Bahia Golf Courses. With unobstructed Pacific views, lavish amenities, and first-class service life here presents unparalleled comfort and style.
One & Only Mandarina´s Signature Villa 14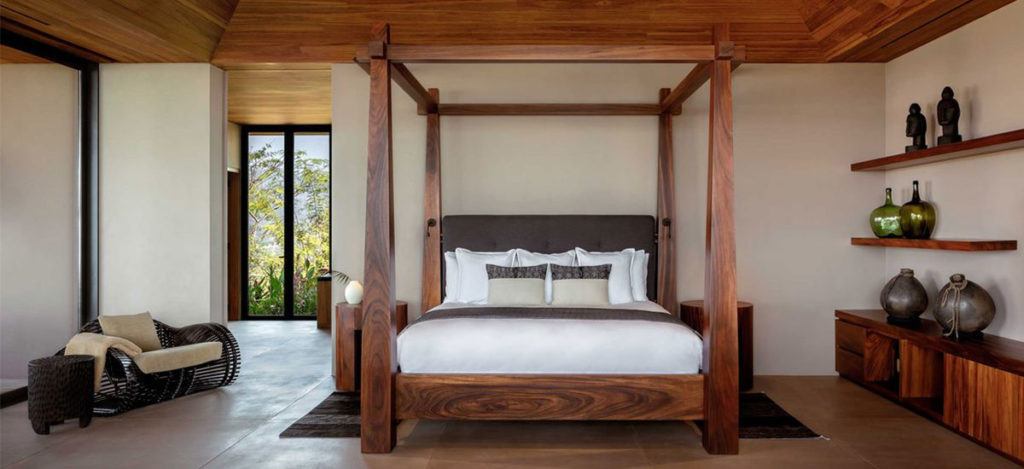 Nestled in the hills of Mexico´s Pacific coast sits The One & Only Mandarina's Signature Villa 14. Comprising seven bedrooms and seven bathrooms, the villa can accommodate up to 14 adults or 16 guests including children. Living and sleeping spaces are set across four floors and the layout effortlessly integrates the beauty of the natural surroundings; with leafy connecting walkways and large windows offering spectacular ocean views. Guests can enjoy a dip in the private pool and jacuzzi, take leisurely meals in the ample al-fresco dining spaces, enjoy cosy evenings by the firepit and chill out with a movie night in the villa's cinema room. As part of the One & Only Mandarina' resort, guests at the villa also benefit from 24-hour room service and a dedicated host. Just over an hour´s drive from Puerto Vallarta International Airport means the villa is easily accessible for international travellers.
Casa Roka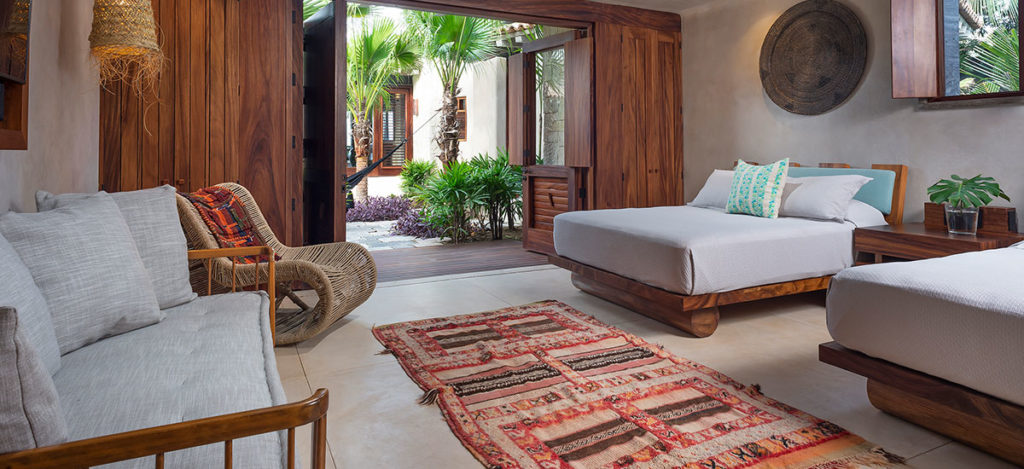 Casa Roka is a stunning beachfront villa set within the exclusive Kupuri Estates gated development. The villa comprises six bedrooms and seven bathrooms, accommodating up to 14 guests. Each room is beautifully appointed and the two King Master bedrooms enjoy private terraces with ocean views over Monkey Mountain. And the large living spaces, both indoors and outdoors, offer a relaxed vibe – perfect for chill-out time. Guests can soak up the sun and take in the views from the villa's infinity pool, enjoy the lush jungle-like surrounds in the private garden – complete with its own bar – relax at the private beach cabana, or work up a sweat in the villa's sophisticated gym. Kupuri Beach Club is just a very short walk steps from the villa where guests can make full use of its excellent facilities and dining options. Daily housekeeping, a concierge, and a head butler are all on hand to offer assistance to guests throughout their stay.
Rancho Manzanillas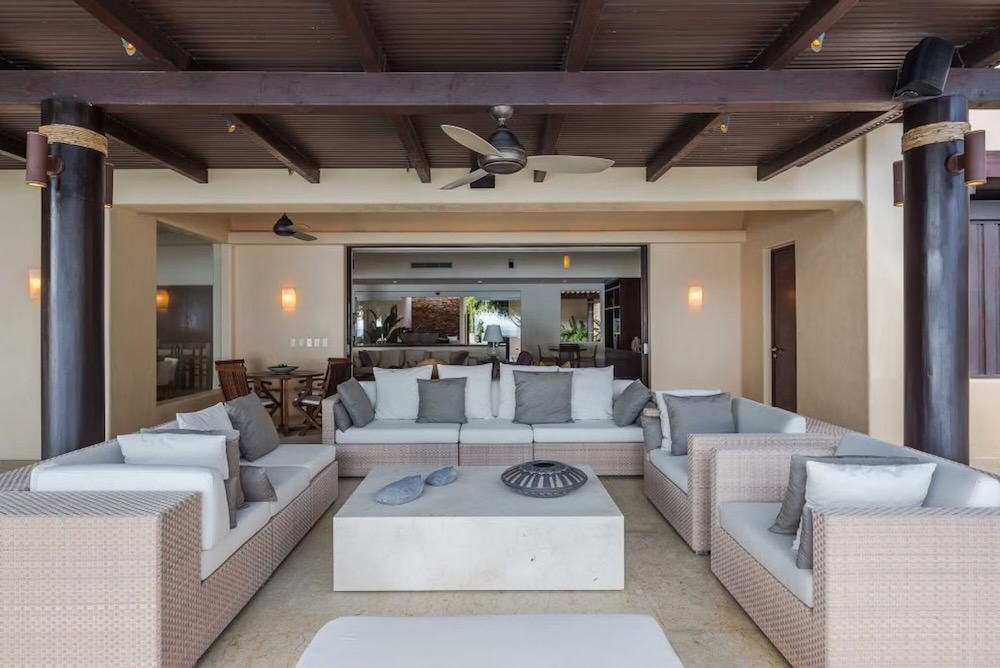 Rancho Manzanillas is a beautiful villa located within the Ranchos Estate, offering seclusion and first-class amenities for its guests. The six-bedroom villa, with seven bathrooms, can accommodate up to 12 guests and presents stylish and spacious living areas for guests' comfort and enjoyment. The extensive outdoor areas include a BBQ and bar, a private stretch of sand, an inviting pool, and an exquisite pergola – all ideal for making the most of the glorious sunny days and continuing the vacation vibes as the sun sets. Located in a protected rainforest between tranquil bays, there is an excellent array of outdoor activities in the nearby area, including countless water sports, and hiking trails and the villa also has its own private gym for those wishing to keep fit without venturing too far. Rancho Manzanillas and its amenities are well-suited to families and friends alike.