Whether you're a gin lover or simply looking to add a little colour to your cocktail, pink gin is a delicious and beautiful option. While the traditional gin and tonic is always a classic, there are so many ways to enjoy pink gin. From fruity and floral to botanical and earthy, we've rounded up the best pink gins to drink right now
Looking for even more gin? Read our guide to our favourite gins
Pinkster Gin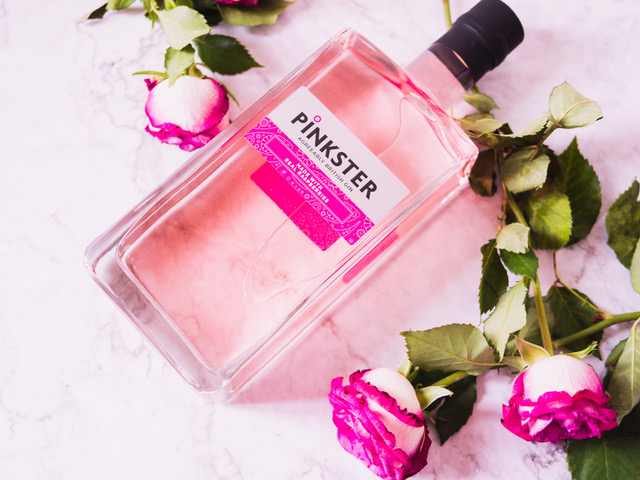 Pinkster Gin is a pioneer in pink gin. It is made from gin-soaked raspberries grown near Pinkster HQ in Cambridgeshire, which gives it its pink hue and subtle fruitiness. Pinkster has no added sugar, with the sweetness coming from the raspberries alone. It is a deliciously dry gin with a hint of fruit and an exceptionally smooth finish. Perfect served with tonic, ice, and garnished with a sprig of mint and raspberry.
Salcombe Gin Rosé Sainte Marie
Inspired by the coastal vitality of Salcombe and its shipbuilding heritage, Salcombe Distilling Co. creates exceptional gin at its waterside distillery on Island Street, Salcombe. Live life in colour, with their exceptional dry rosé gin 'Rosé Sainte Marie'. Distilled and crafted using the finest Macedonian juniper berries to provide structure in the background, partnered with a natural, but not overpowering soft sweetness from strawberries and angelica. Fresh citrus peels of lemon and orange which are hand peeled each day prior to distillation and combined with ten further hand sourced botanicals including lemon verbena, rose petals, orange blossom and pink peppercorns are combined to create this truly exceptional gin that is elegantly soft and smooth.
Isle of Wight Distillery Mermaid Pink Gin
Aromatic and refreshing, Mermaid Pink Gin by the Isle of Wight Distillery infuses the flavour of fresh Island strawberries with the smooth yet complex taste of our award-winning Mermaid Gin, a blend of lemon zest, grains of paradise and fragrant rock samphire. Perfectly balanced, subtle yet vibrant, less sweet than most pink gins with no added sugar.
Malfy Rosa Sicilian Pink Grapefruit Gin
Malfy Gin Rosa is a refreshing, citrusy gin with a zesty pink grapefruit taste and a rich, long juniper finish. Distilled in Italy, it uses some of the finest botanicals, including handpicked juniper, Italian lemons, and fresh Sicilian pink grapefruit. This Italian gin is best served over ice with a Mediterranean tonic and a pink grapefruit wheel. Or, enjoy a taste of the Amalfi Coast by making an Amalfi Sunset Spritz.
The Henley Distillery Rhubarb & Orange Gin

This award-winning artisan gin has a deceptive blush pink colour. It is made with fresh hand-peeled orange zest and tart English rhubarb, giving it an elegant and refreshing flavour. The depth of the delicate flavours is best appreciated by serving with ice, premium tonic, and orange peel. If you desire a hint of sweetness, ginger ale also makes a great summer companion. Henley Gin Rhubarb & Orange was awarded the Masters Medal in the pink gin category at the Gin Masters Awards 2021 – the highest accolade possible.
Chase Pink Grapefruit & Pomelo Gin
This pink grapefruit gin is both zippy and zesty, with a delicious grapefruit flavour. chase Pink grapefruit & pomelo gin by Chase distillery makes for a delicious gin and tonic and is the perfect base for a refreshing tasting cocktail.
Eden Mill Love Gin
Eden Mill Love Gin has a beautiful pink blush colour and an outstanding blend of Scottish botanicals and exotic fruits. It has sweet vanilla and floral notes with a sharp, sweet and fruity finish and tastes great over ice with elderflower tonic and frozen berries.
Beefeater Pink Strawberry
Beefeater have taken the original Beefeater London Dry, which is already a world-renowned gin, and added natural strawberry flavouring to give it a fruity twist. The soft fruit flavours of strawberry blend well with the classic juniper and citrus notes to create a well-balanced contemporary London gin with a hint of sweetness. Beefeater Pink is perfect for mixing with other ingredients and adding to your favourite drinks and cocktails.