It's not all about fine-dining and Michelin stars here at The Luxury Editor. There are times when we really want to sink our teeth into something satisfying and wholesome, and there's nothing better in our view than a gourmet burger!  During our last visit to Palma we headed to Can Frasquet Burger Restaurante for a deliciously fun night out with friends, writes Andrew Forbes.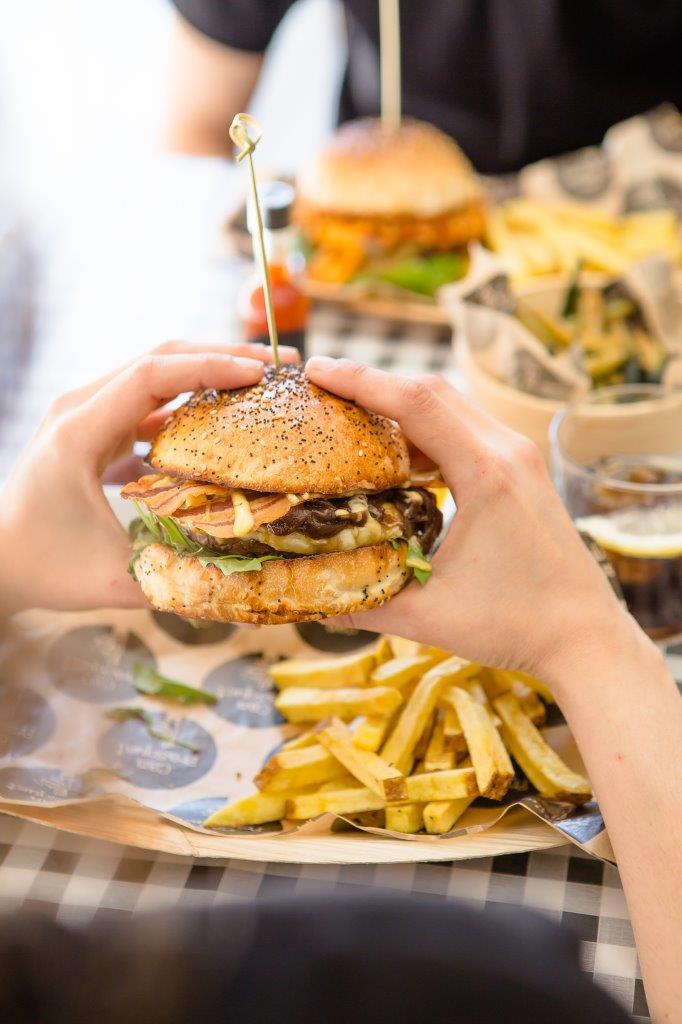 On-trend Restaurant
Can Frasquet is actually more than just a burger place; it's a stylish family-friendly  restaurant that has a good-times vibe and a menu that's sure to please vegetarians as well as burger aficionados.
This cool Palma brasserie is the latest initiative from the quiet genius that is Chef Simon Petutschnig, renowned for his fine-dining restaurant, Fera Palma Restaurant.
Found in the heart of Palma, with a large dining area and terrace that opens to the pedestrianised street of Carrer d'Orfila, Can Frasquet is now our favourite go-to place for gourmet burgers whilst on holiday on Mallorca.
For a real flavour of the Balearics, try the Can Frasquet burger, made with sobrasada, mahon cheese, crunchy onions, and homemade spicy sauce – its like not other burger you have tried before!
Before we tucked into a selection of burgers to share, we kicked off with super tasty sharing snacks including croquettes and arancini fried rice balls with a kimchi mayonnaise – so good! There are always specials too,  and the friendly team are great at making suggestions.  Just let them know what you are feeling like and they'll pick out some good choices.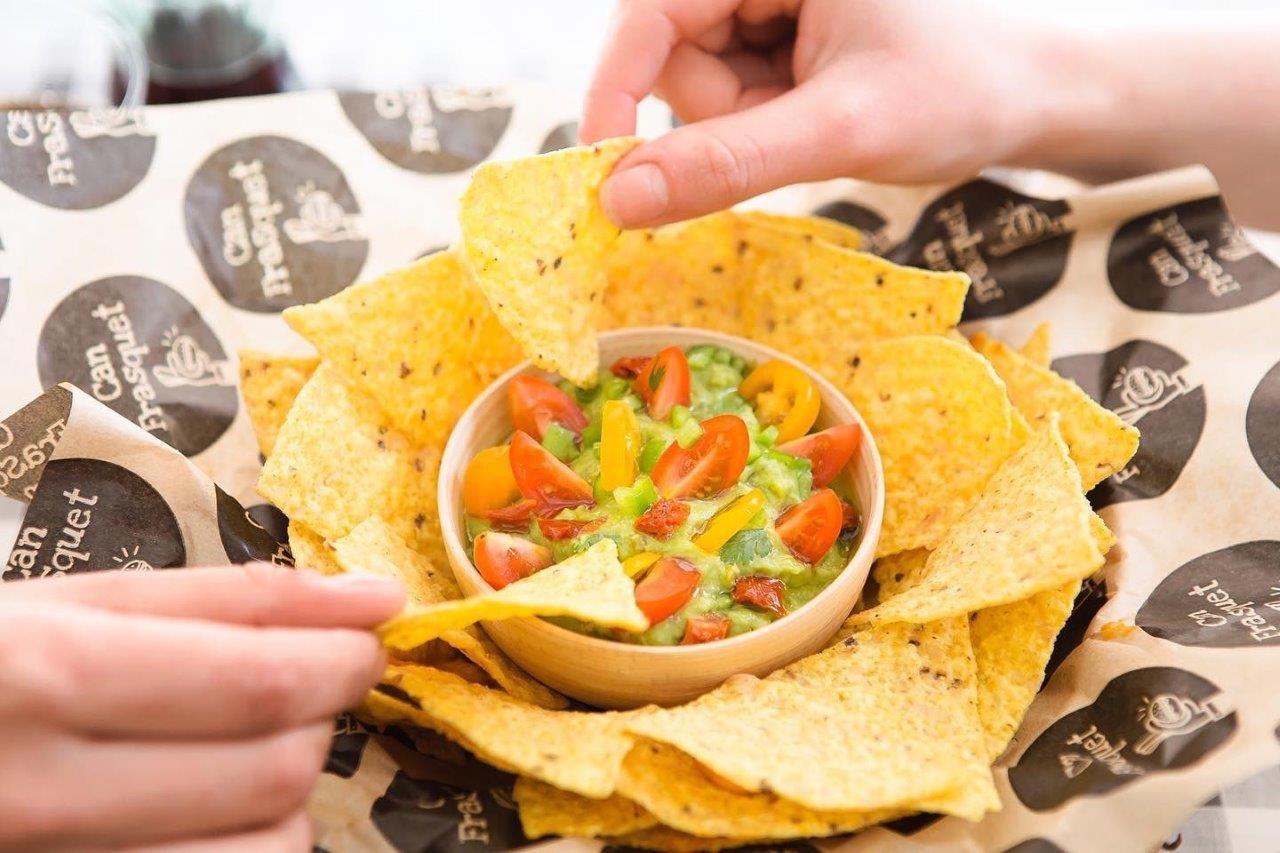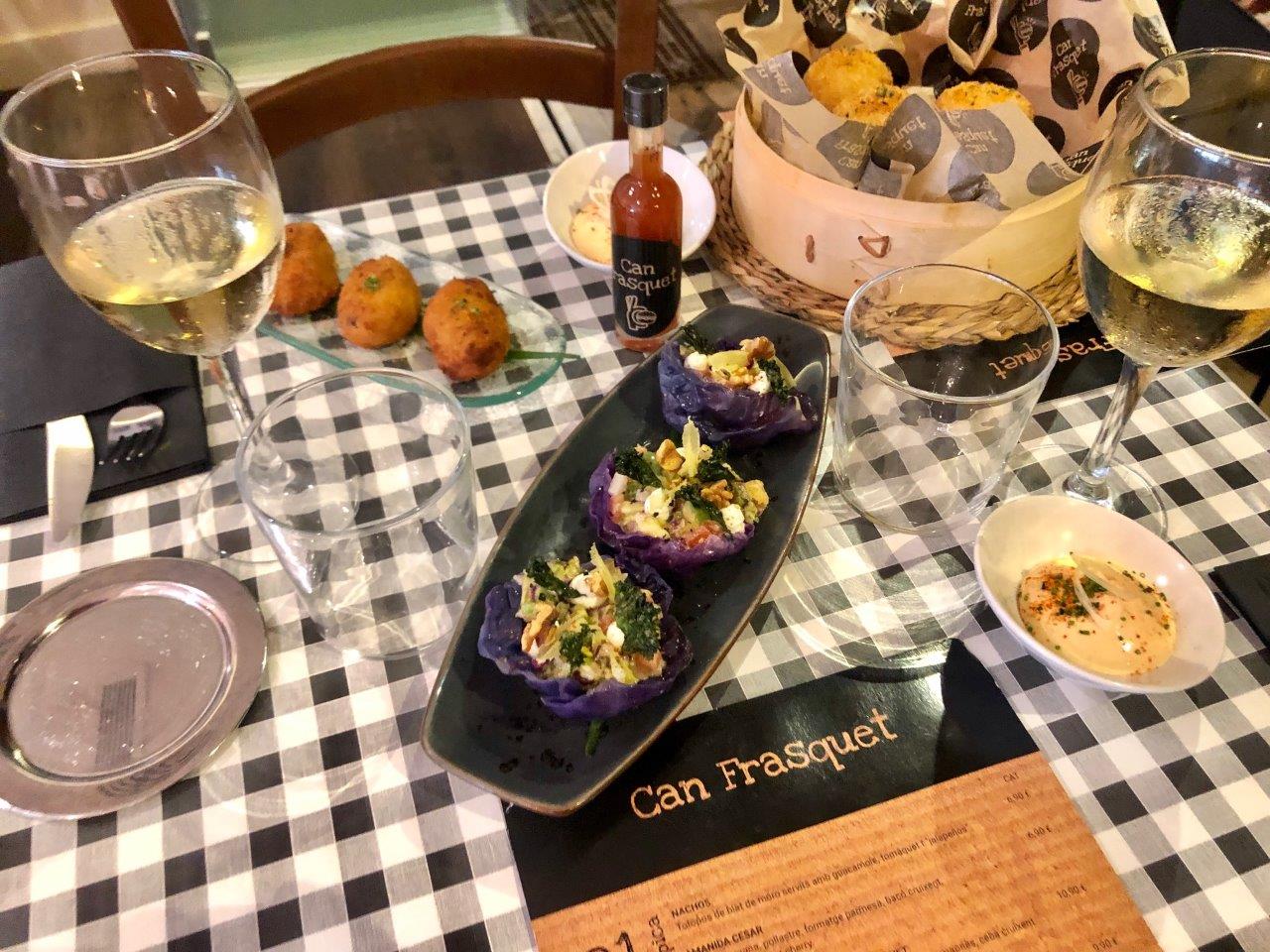 Signature Burgers
Imaginatively named after famous people, the restaurant's signature burgers include: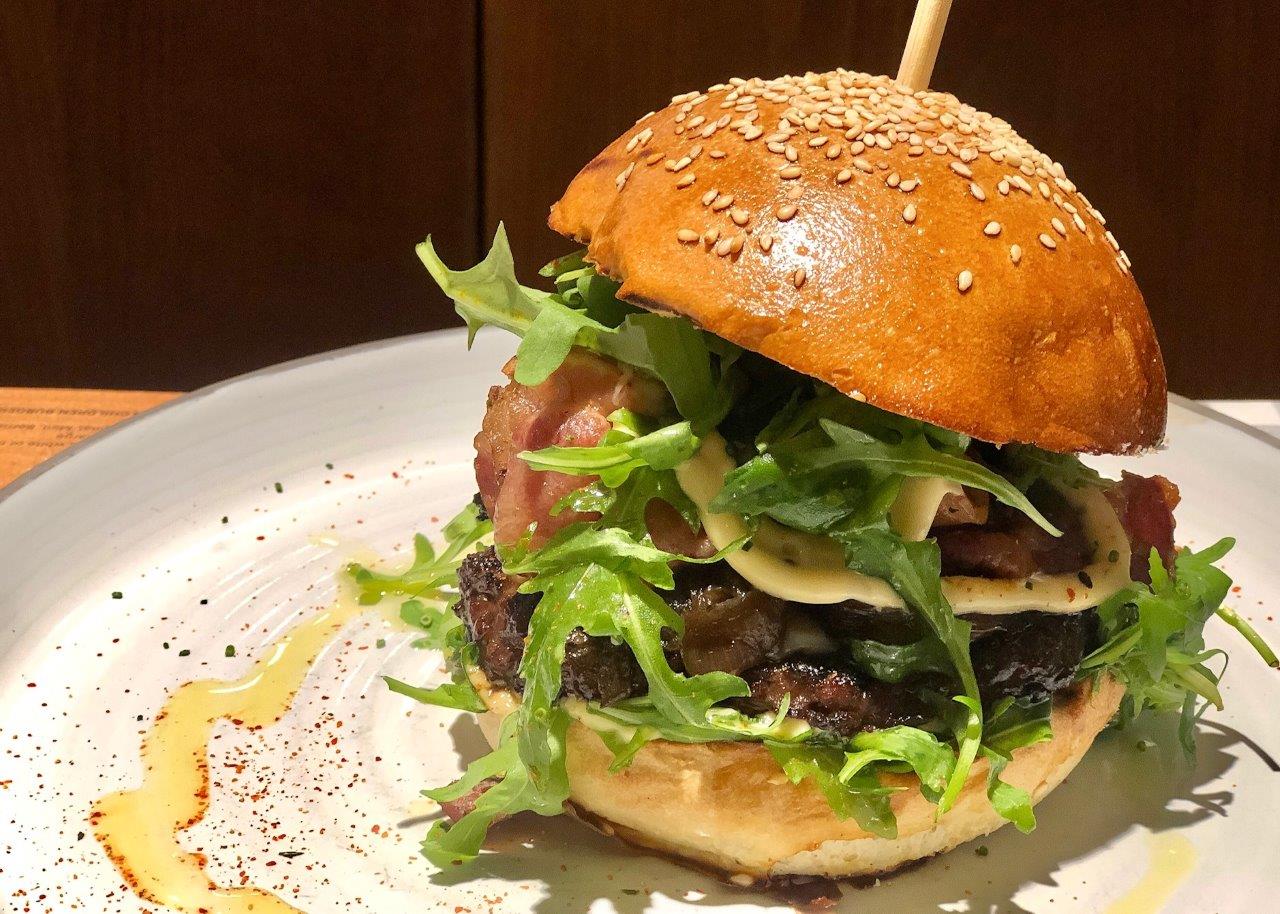 Madonna – with bacon, brie, rucola, and honey mustard sauce – this was my favourite.
Marlon Brando – with red pepper jam, manchego cheese, crispy onions, egg, and BBQ sauce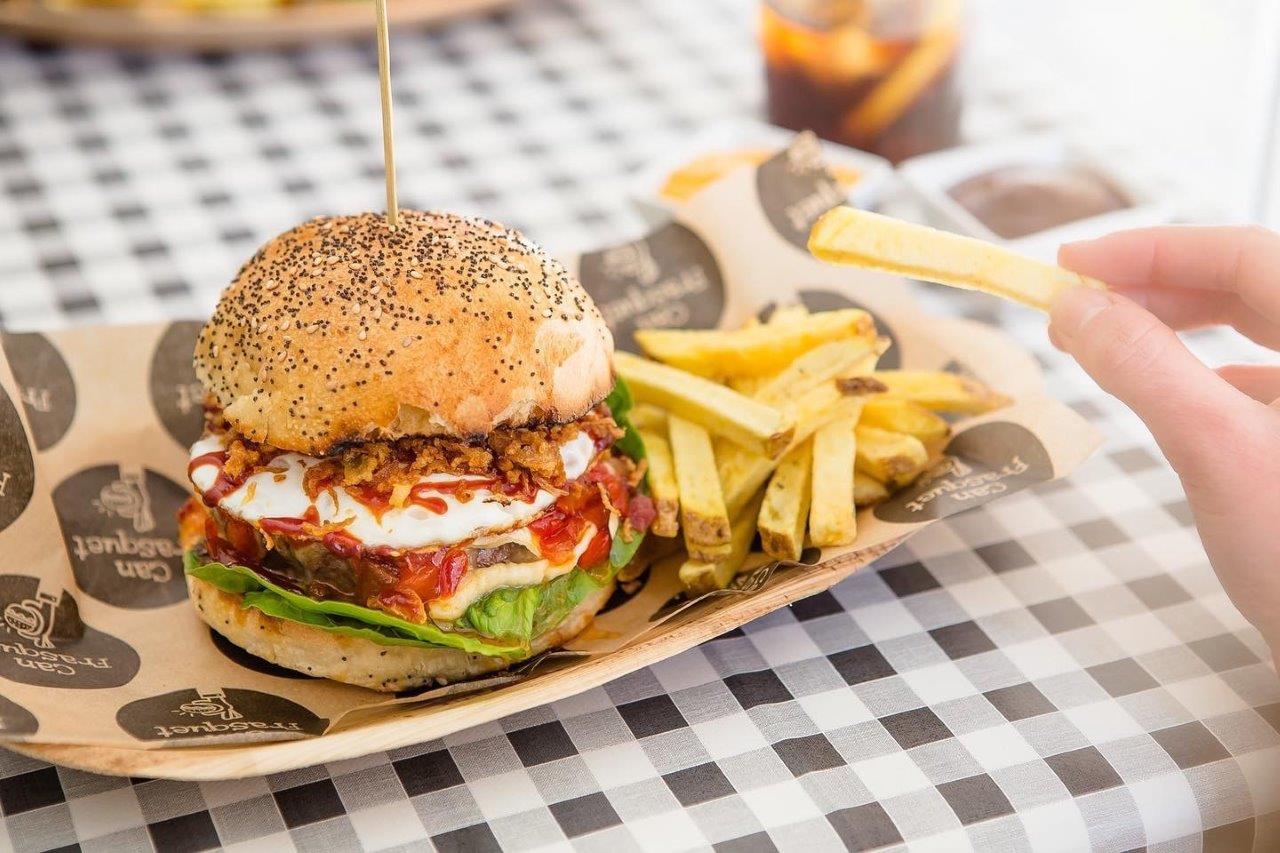 Marilyn Monroe – with bacon, cheddar cheese, red onion, tomatoes, lettuce, gherkins and homemade spicy sauce.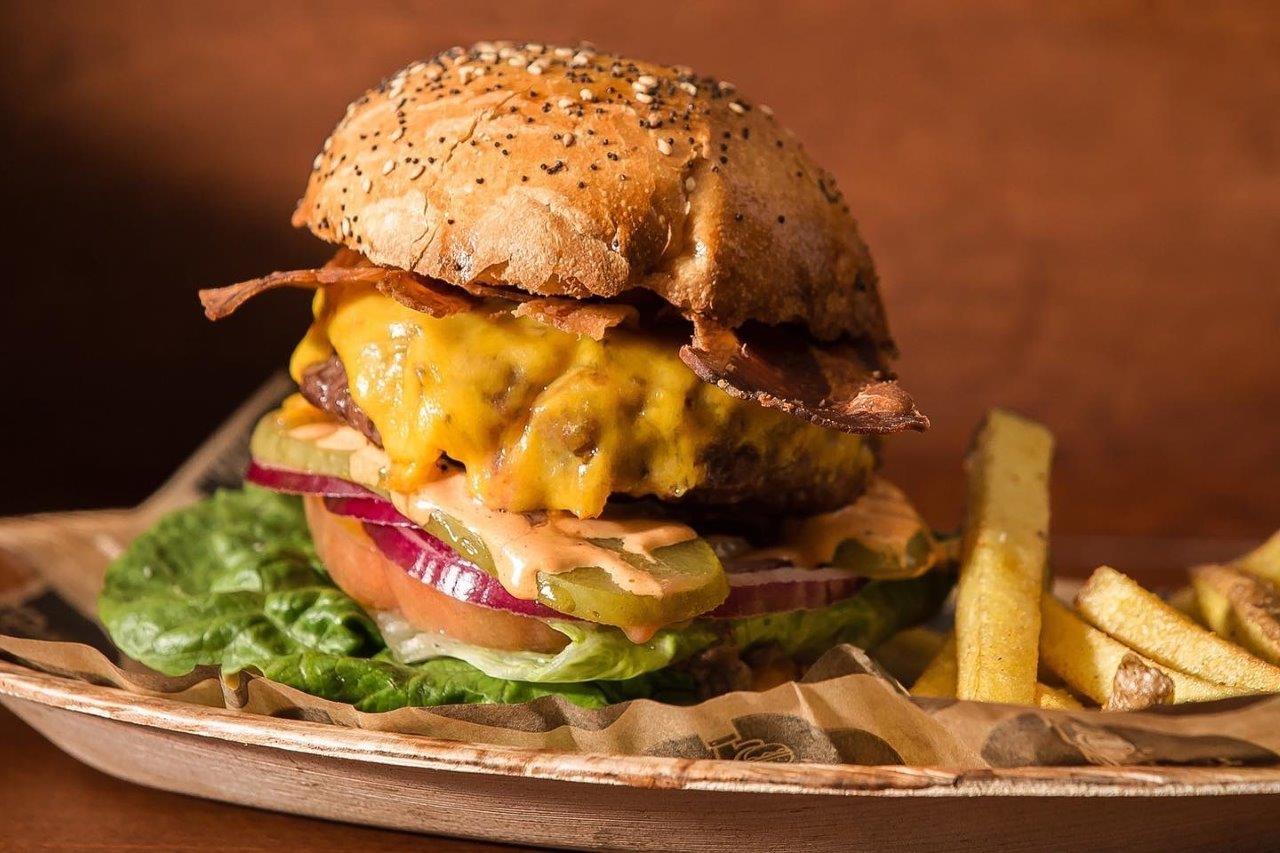 Lady Gaga – breadless burger wrapped in lettuce leaves with avocado, tomatoes, mozzarella and pesto
Beyoncé – 100% vegetarian burger with the wow factor, made with quinoa, with avocado, kale, rucola, and basil sauce.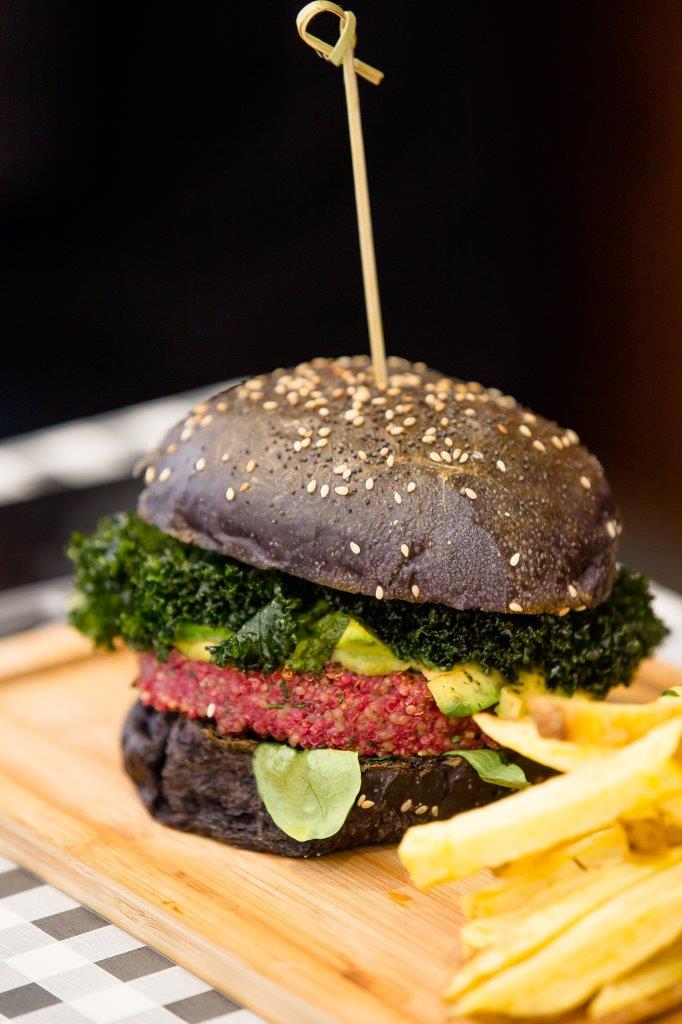 Ariana Grande – 100% vegan burger with avocado, tomato, and pesto
There are tempting sides to personalise your meal – the fried courgettes are superb, and the sweet potato fries are so good. There are classic French fries too, and a range of home-made sauces.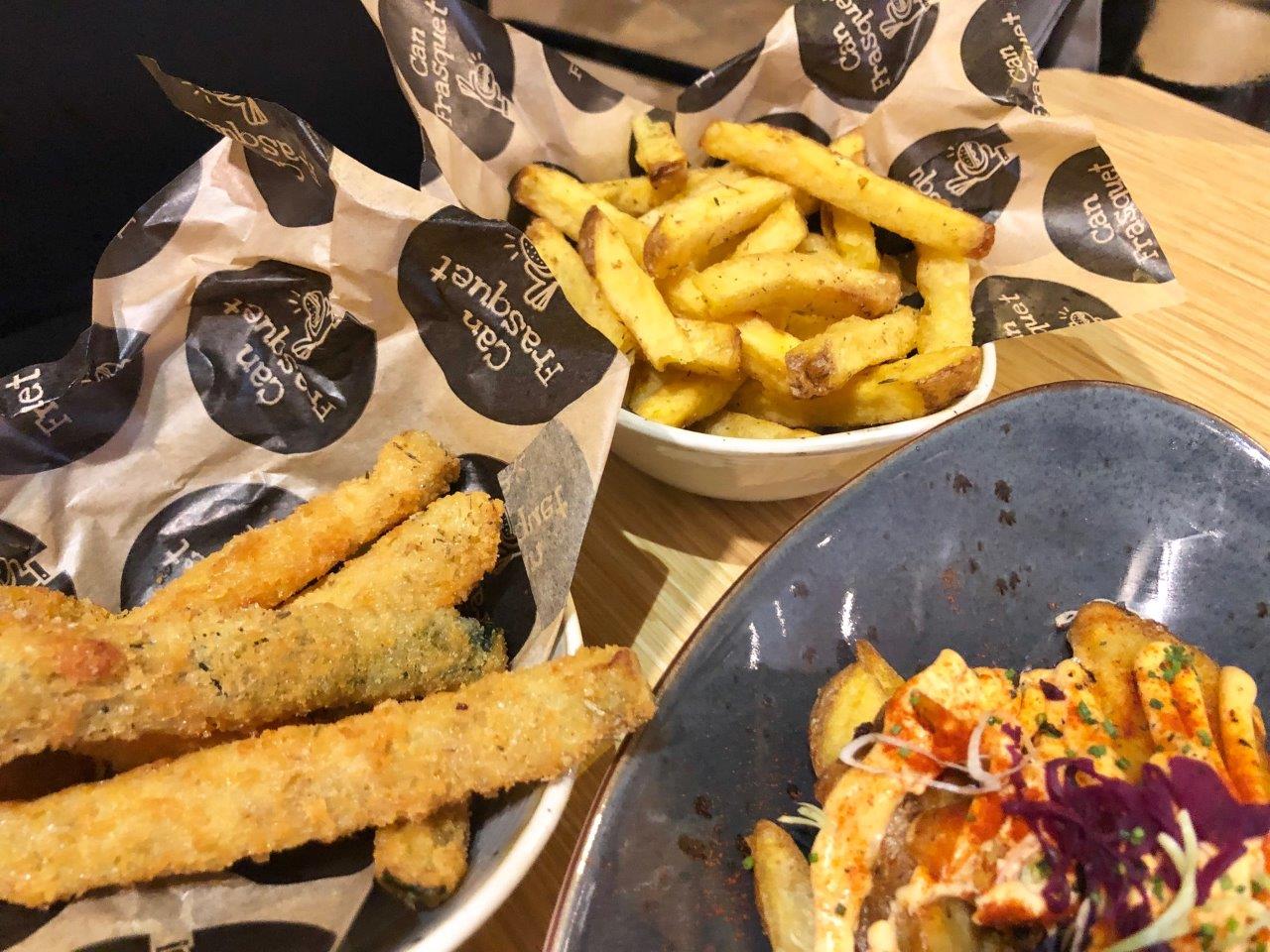 The wine list is excellent, with some of the Fera Palma restaurant wines – so you can have a very relaxed, but truly gourmet experience. Chef Simon's team strive to source much of the ingredients locally – aiming for sero km cuisine.
Information
Can Frasquet is open 12 noon to 10pm. Check latest opening times and menus online.
Carrer d´Orfila 4 (450.33 mi)
Palma De Mallorca, Spain 07001
Tel: +34 971 72 13 54
Website:  www.facebook.com/canfrasquet/