Venture a few steps from the chic Avenue de Jaume III in the very heart of Palma's vibrant historic city centre and you will be lucky enough to discover a gourmet hideaway. Pass through the arched entrance of a romantic mansion, and one enters Fera Restaurante, the newest showcase of Palma's extraordinary culinary scene, writes Andrew Forbes.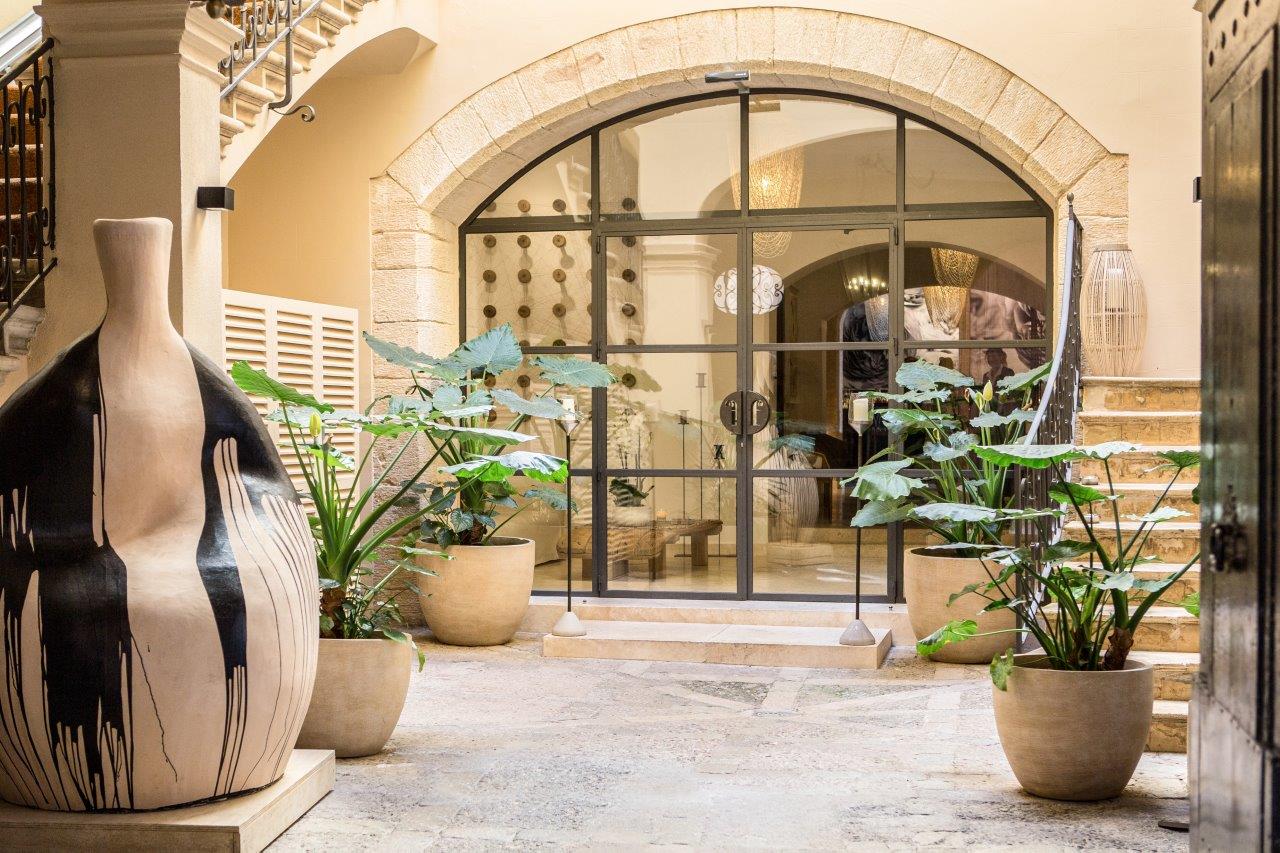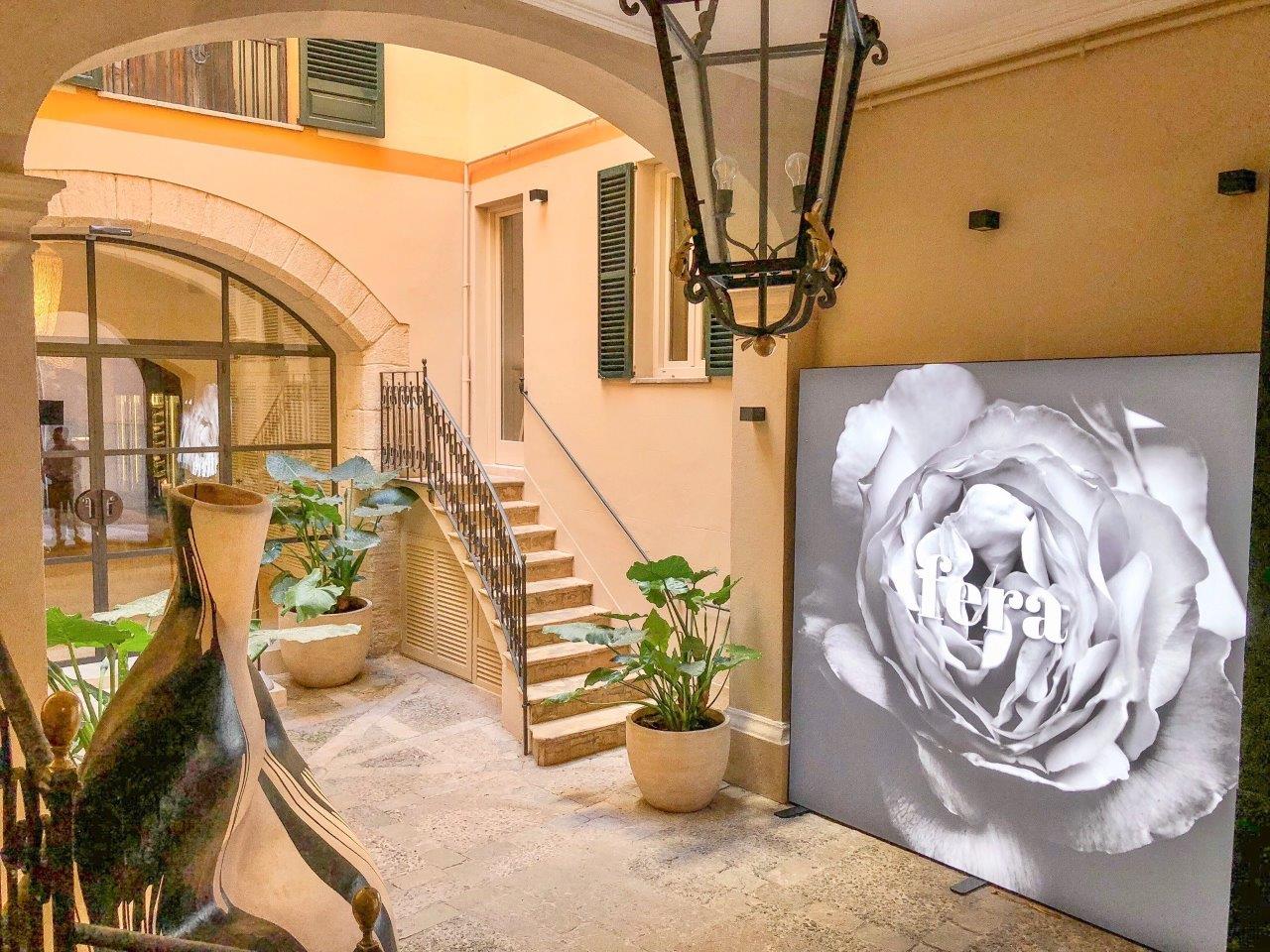 Fera Restaurante
This latest collaboration between the talented, inventive chef Simon Petutschnig and Iván & Sheela Levy is something quite unique in Mallorca. It is a feast for the senses; a glorious palatial building, transformed into a romantic, sensual space by interior designer, Sheela Levy, full of original art, impactful design; and of course, the culinary creativity from the quiet gastronomic genius, chef Simon Petutschnig.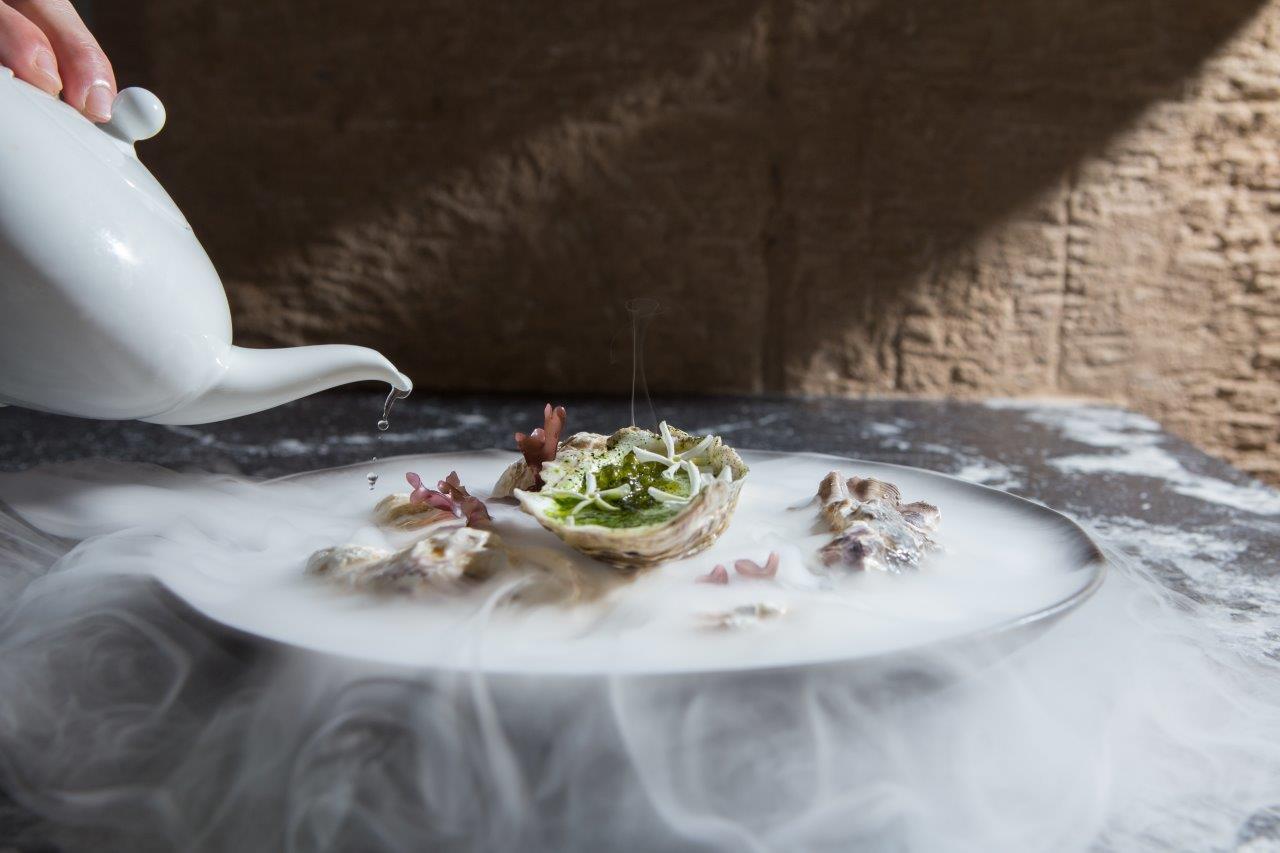 You can read my interview profile of Chef Simon Petutschnig, The Artisan of Taste, here.
Chef Simon consolidated his unique style at the Quadrat Restaurant and went on to shape the success of The Lab and The Kitchen in Palma de Mallorca. Fera is the next chapter in this chef's story and it's the most compelling to date! He's the stellar chef to watch in Mallorca.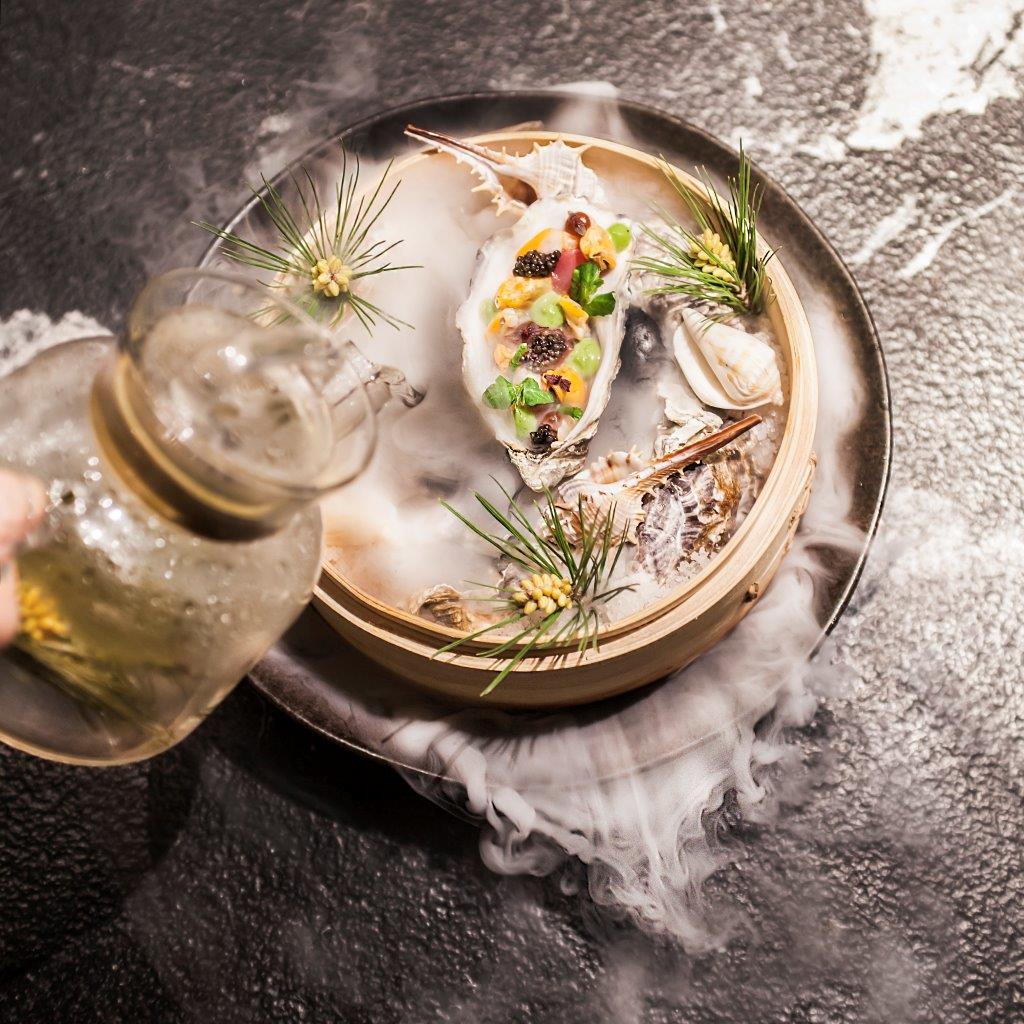 Spectacular setting for sublime cuisine
Fera is a showcase of creativity; each space is filled with contemporary Spanish art from the Levy Family collection; curated to enhance the restaurant and create an ambiance that is singular – Fera is bold and theatrical.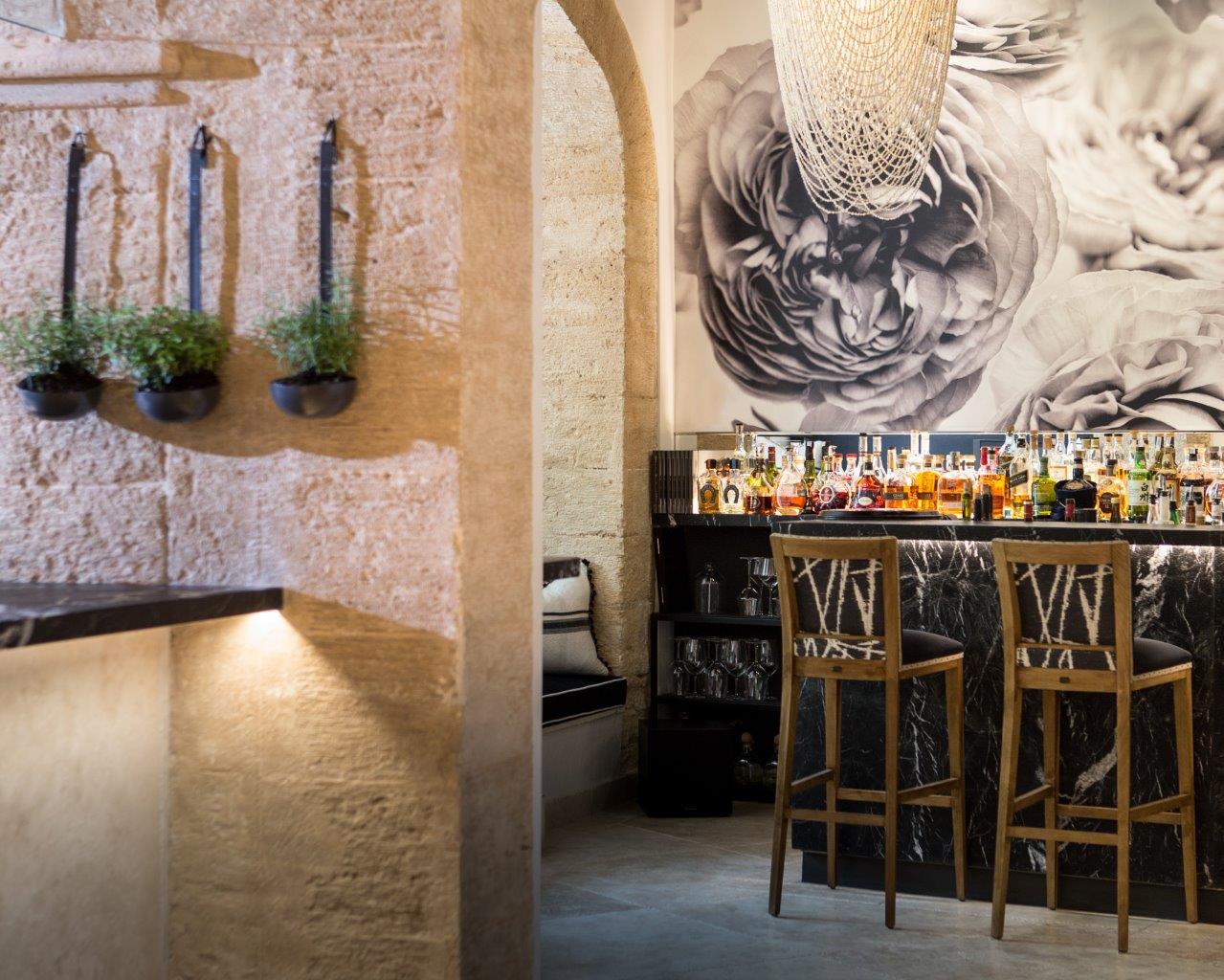 Yet the drama does not extend to the kitchen. Chef Petutschnig's signature 'MediterrAsian' dishes emerge from the open kitchen where the team work in a good-natured environment, motivated and guided by Simon, focused with an almost zen-like calm. The performance plays out in the flavours, and the visual creativity of each of his Mediterranean-Asian creations.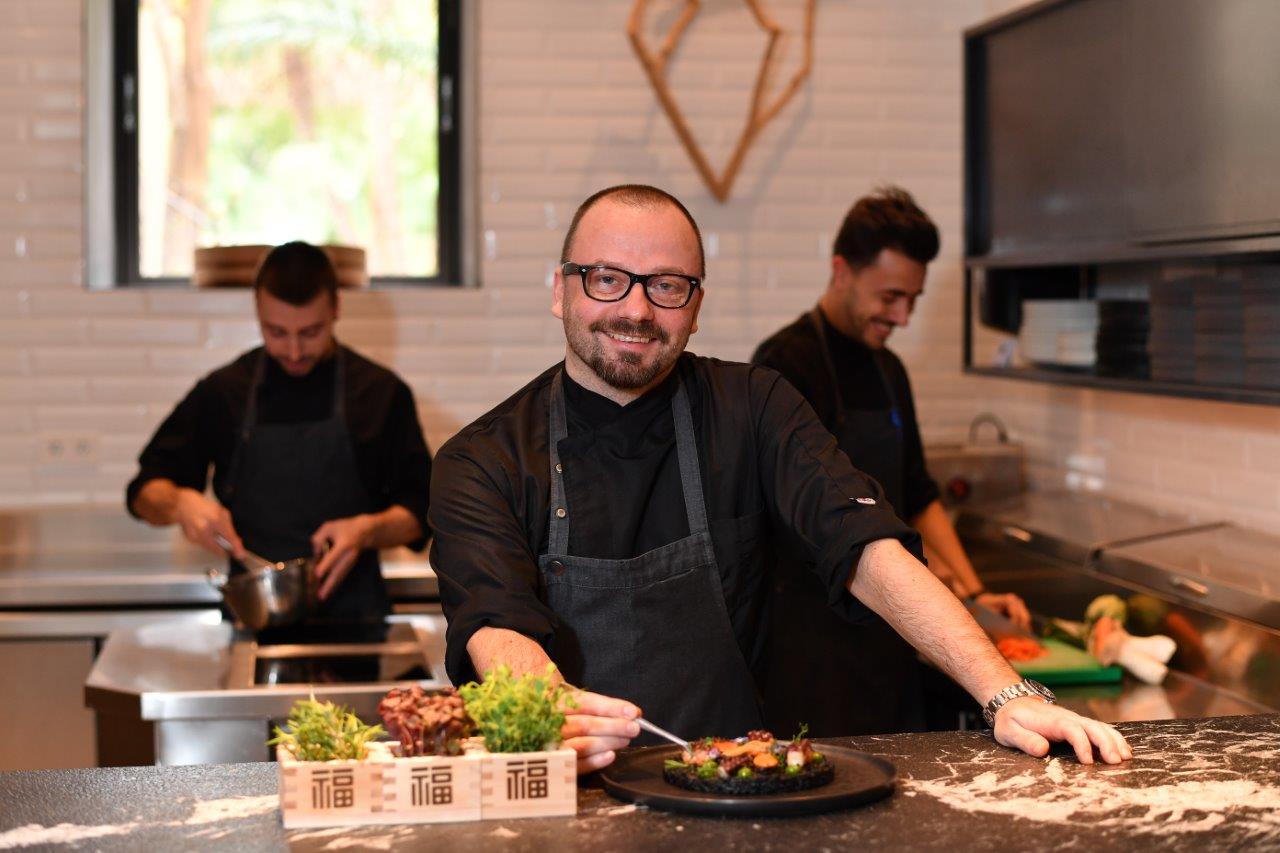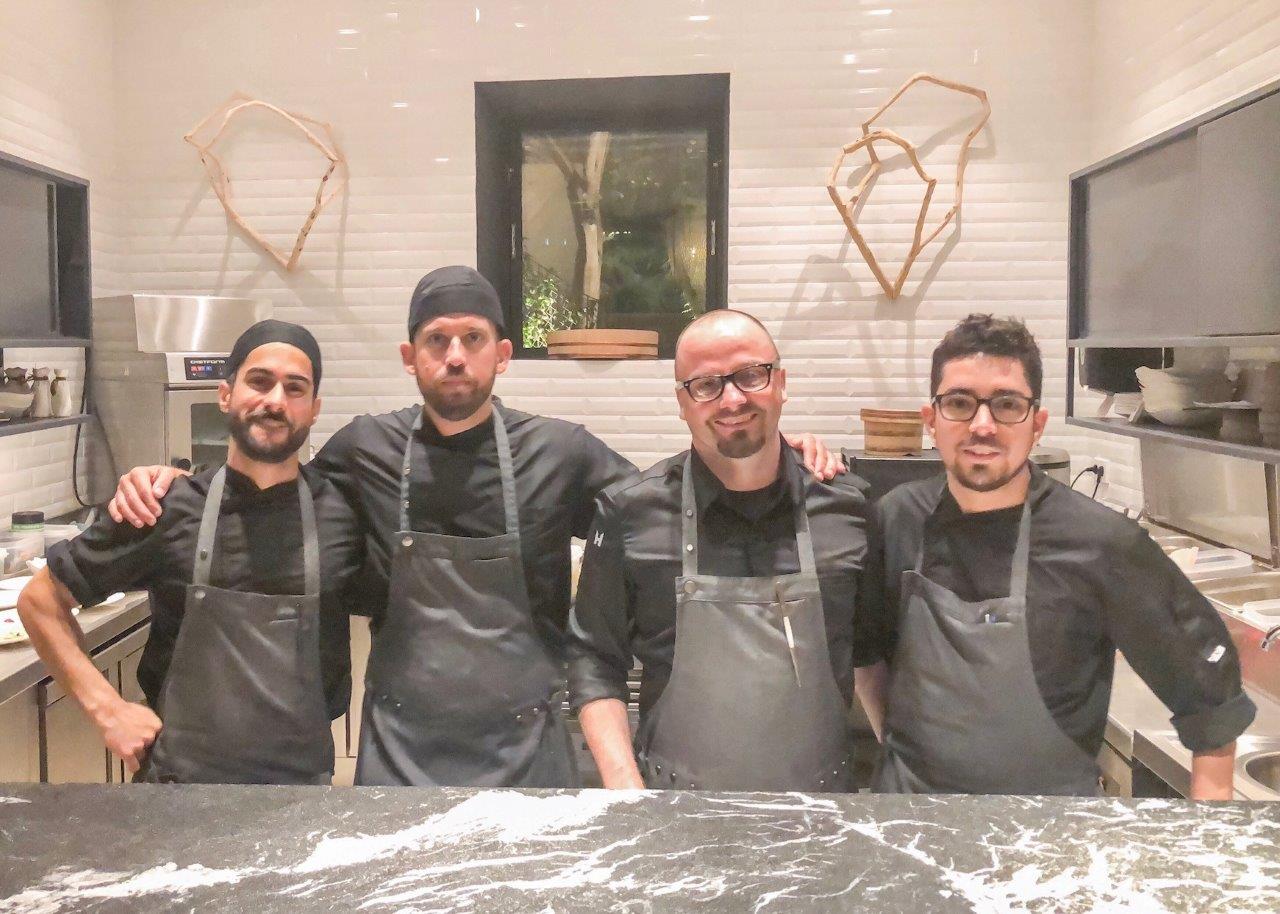 From Lunch to Late Night
Fera is open for lunch; afterwork tapas & copas; as well as for dinner.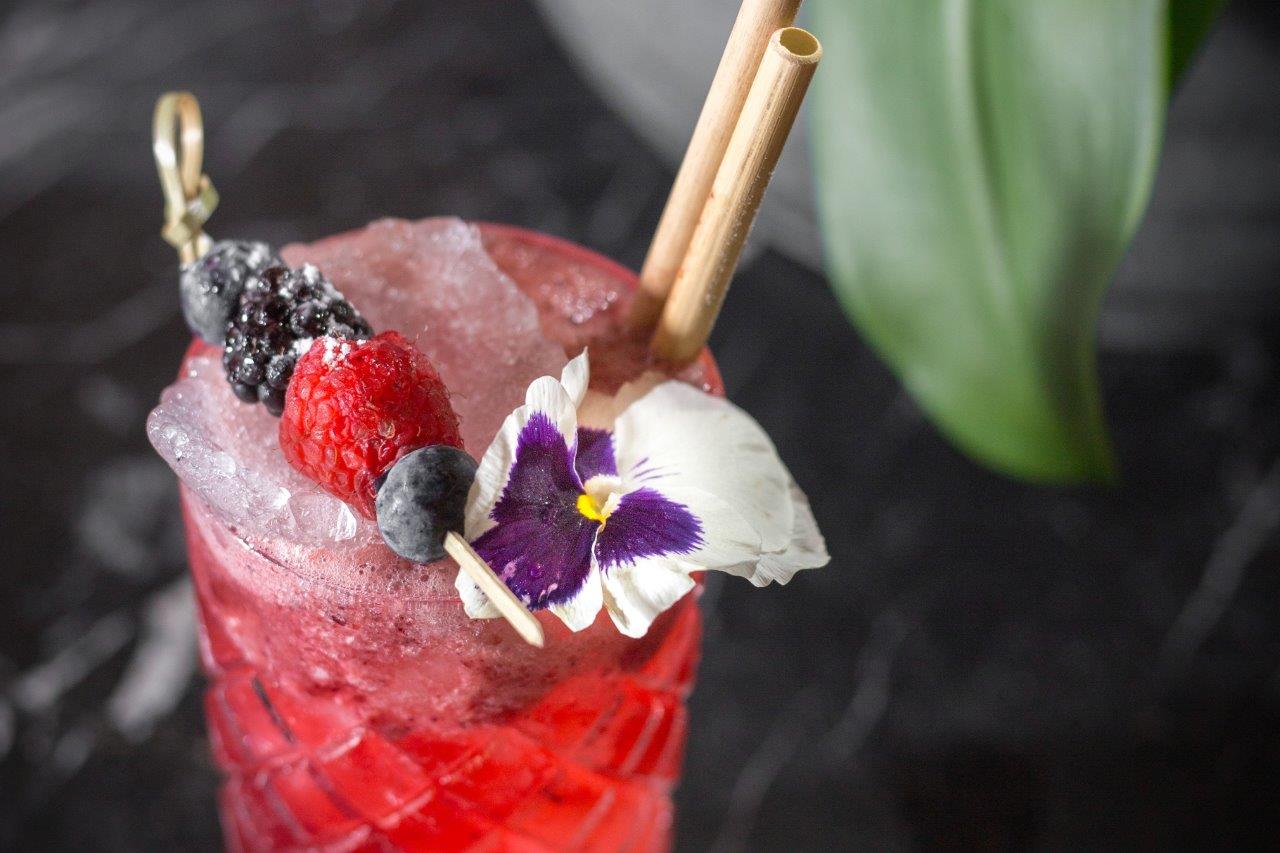 For the middle of the day, a gourmet taste of Mallorca is a steal at just 22.90 euro for three exquisite dishes, including California roll of prawn with mango or Carpaccio of Son Mayol Angus beef to start; followed by fresh fish, or glazed beef cheek with purée of celeriac and sweet potato, or a personal favourite, the Black sepia-ink rice with rock mussel, sea fennel, and lemon cream (July 2018 – for up-to-date menu and prices check the Fera website).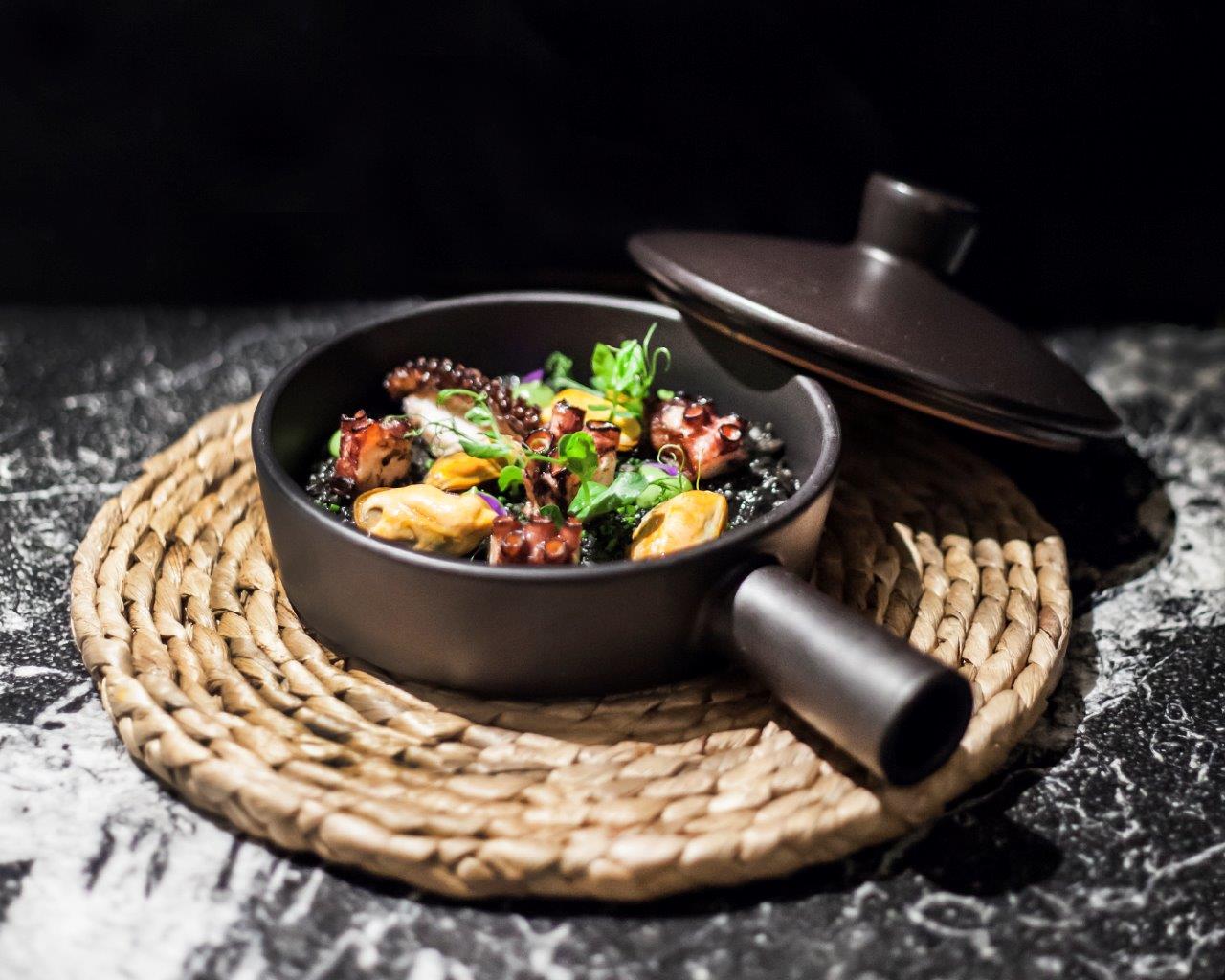 Dinner is a feast of tasting menus – that can be paired with some 60 wines from the cellar. Yet, I suggest you start your evening with a cocktail at the seductively designed bar.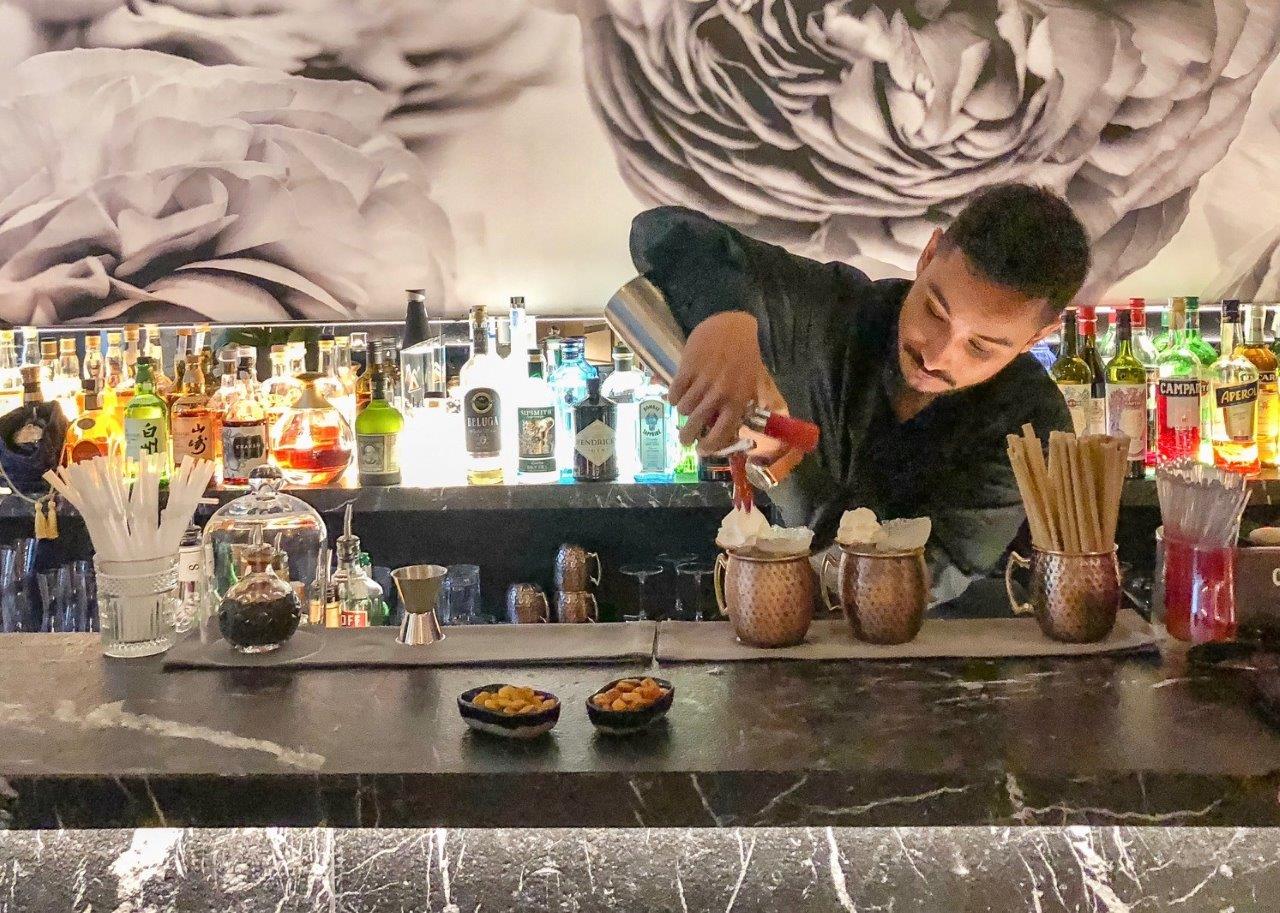 Then later choose a dining table in the intimate library (ideal for private dining)…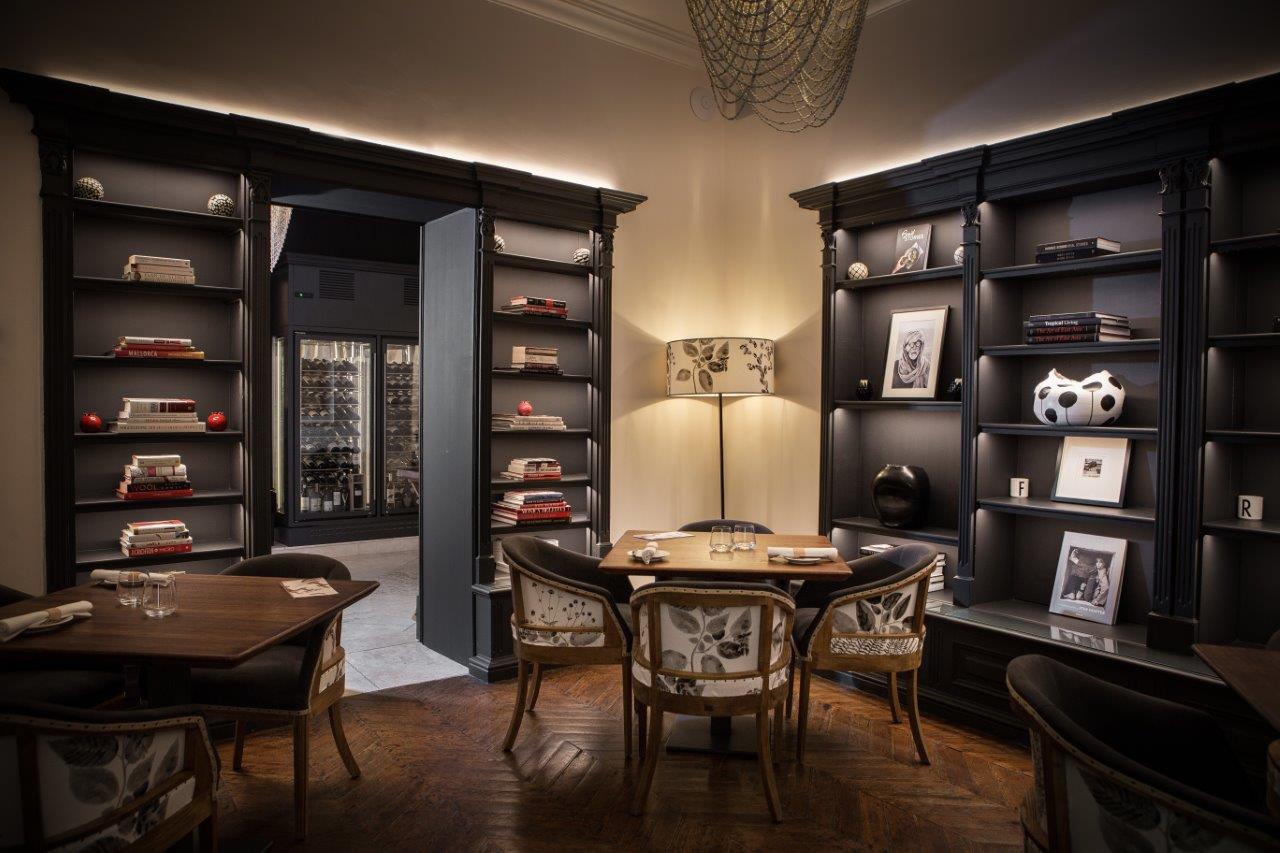 …or the stylish main gallery dining room.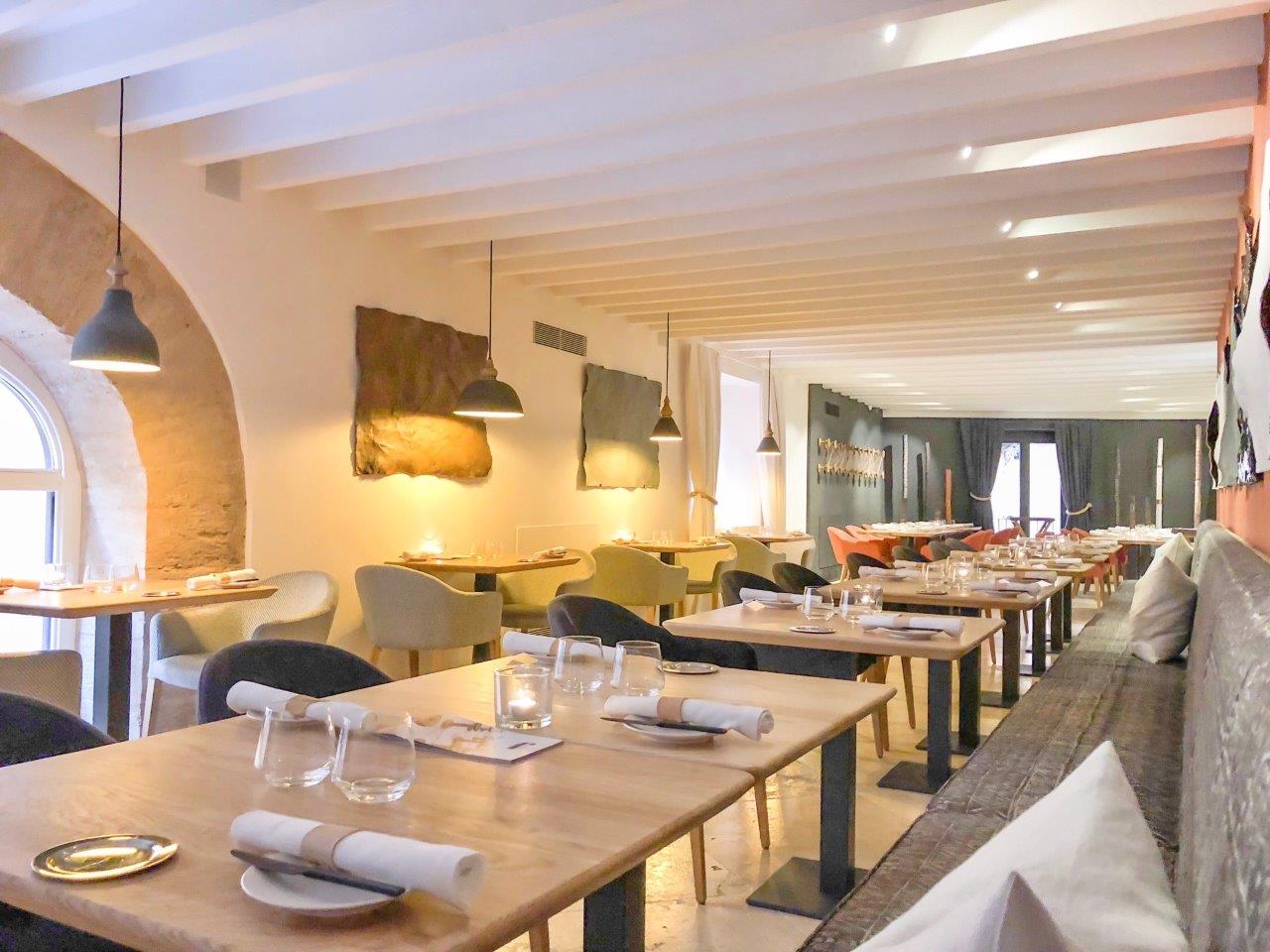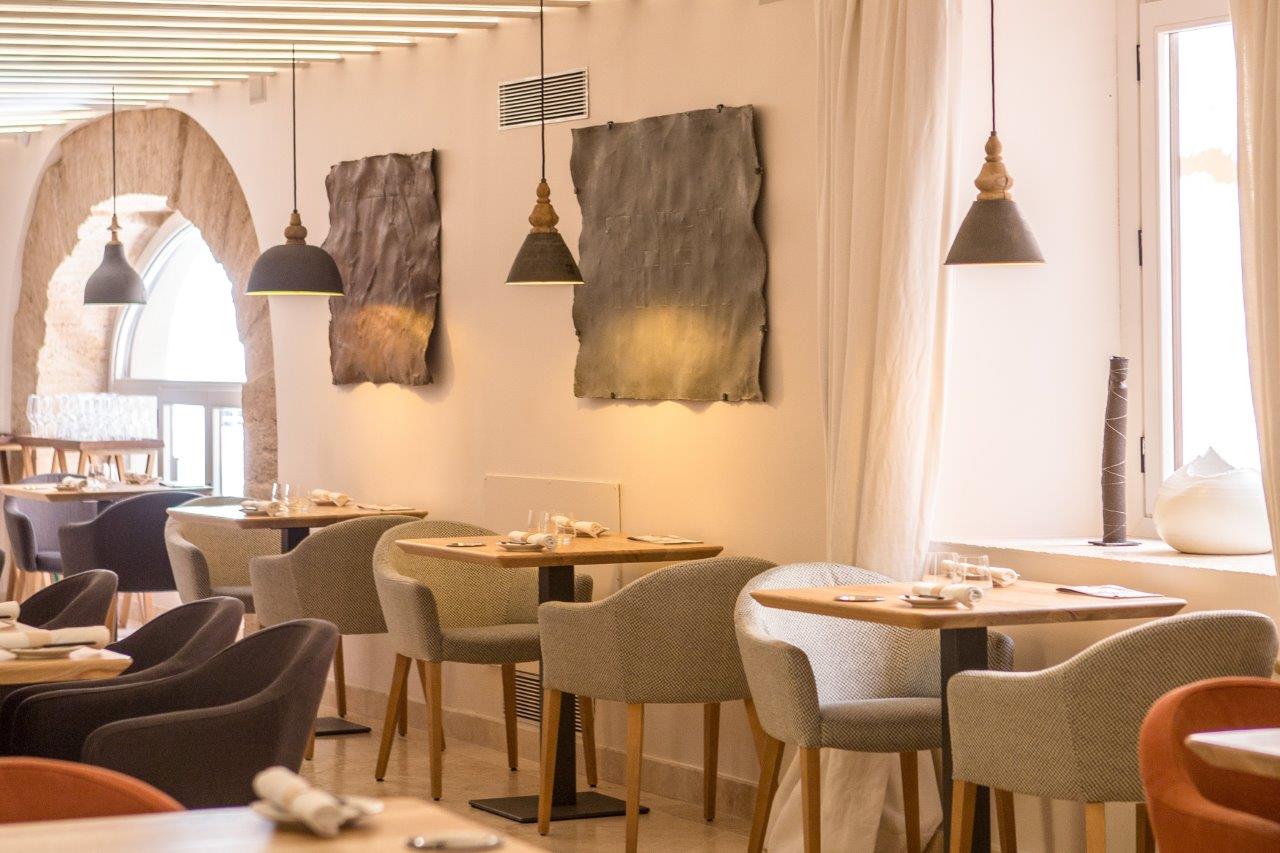 Our waiter Francisco epitomised the professionalism and warmth of the team; multi-lingual, knowledgeable, friendly and unpretentious. He helped us navigate the choices of the tasting menus and suggested wines to enjoy from the island.
The restaurant was buzzing, full of clients; families, couples and groups of friends enjoying an epicurean evening. The prices were as striking as the dishes – with full tasting menu started from just 49 euro! That's extraordinary when one considers the quality, creativity and attention to detail within each dish.
In addition to the evening tasting menus, including a full vegetarian tasting menu, one can also order a la carte.
We opted for the first tasting menu at 49 euros and it was a treat! Beautiful, handmade breads with flavoured butters, pre-starter surprises, and some fabulous signature dishes like…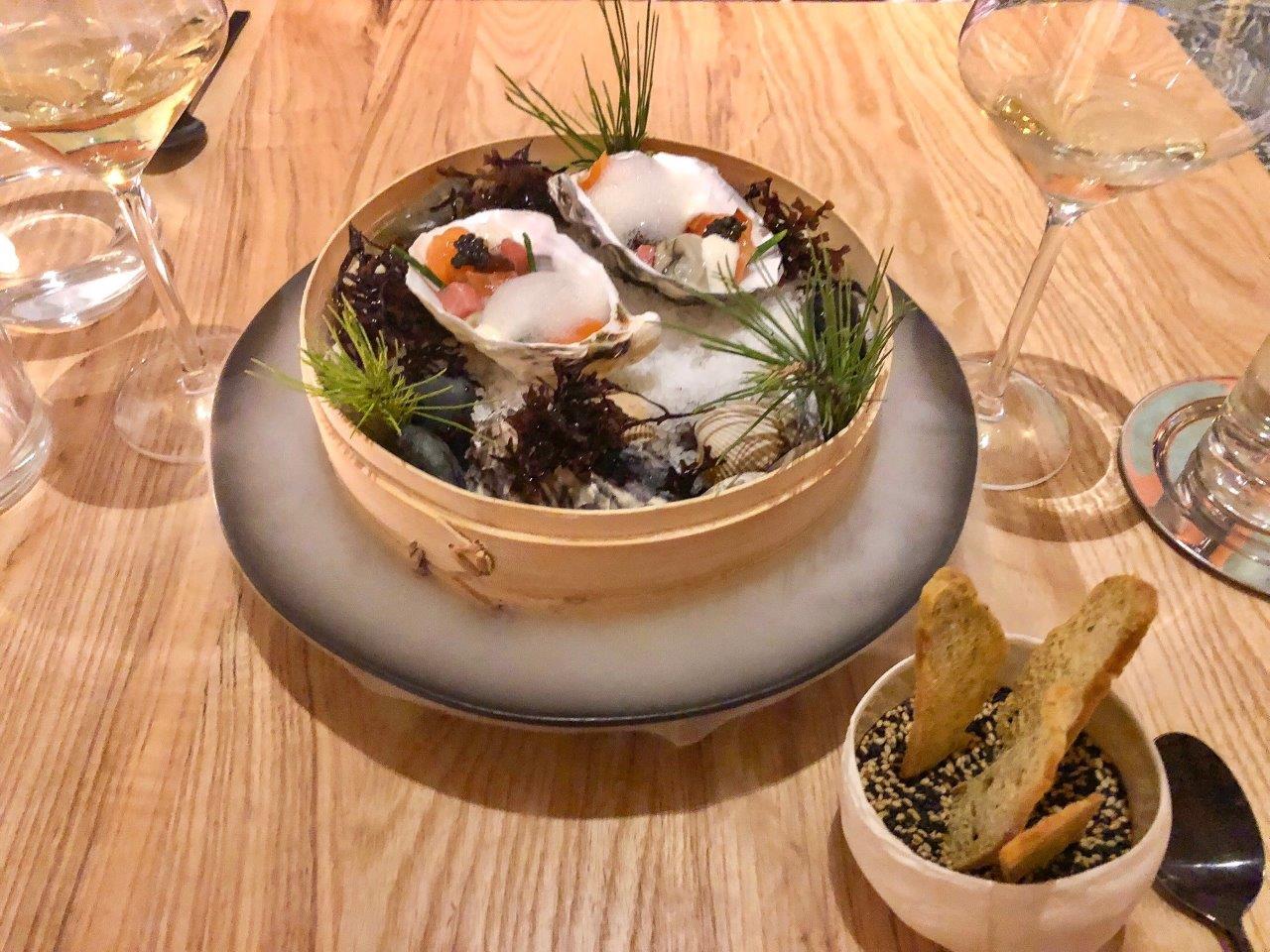 Delights of the Mediterranean set in an oyster shell with Asian touches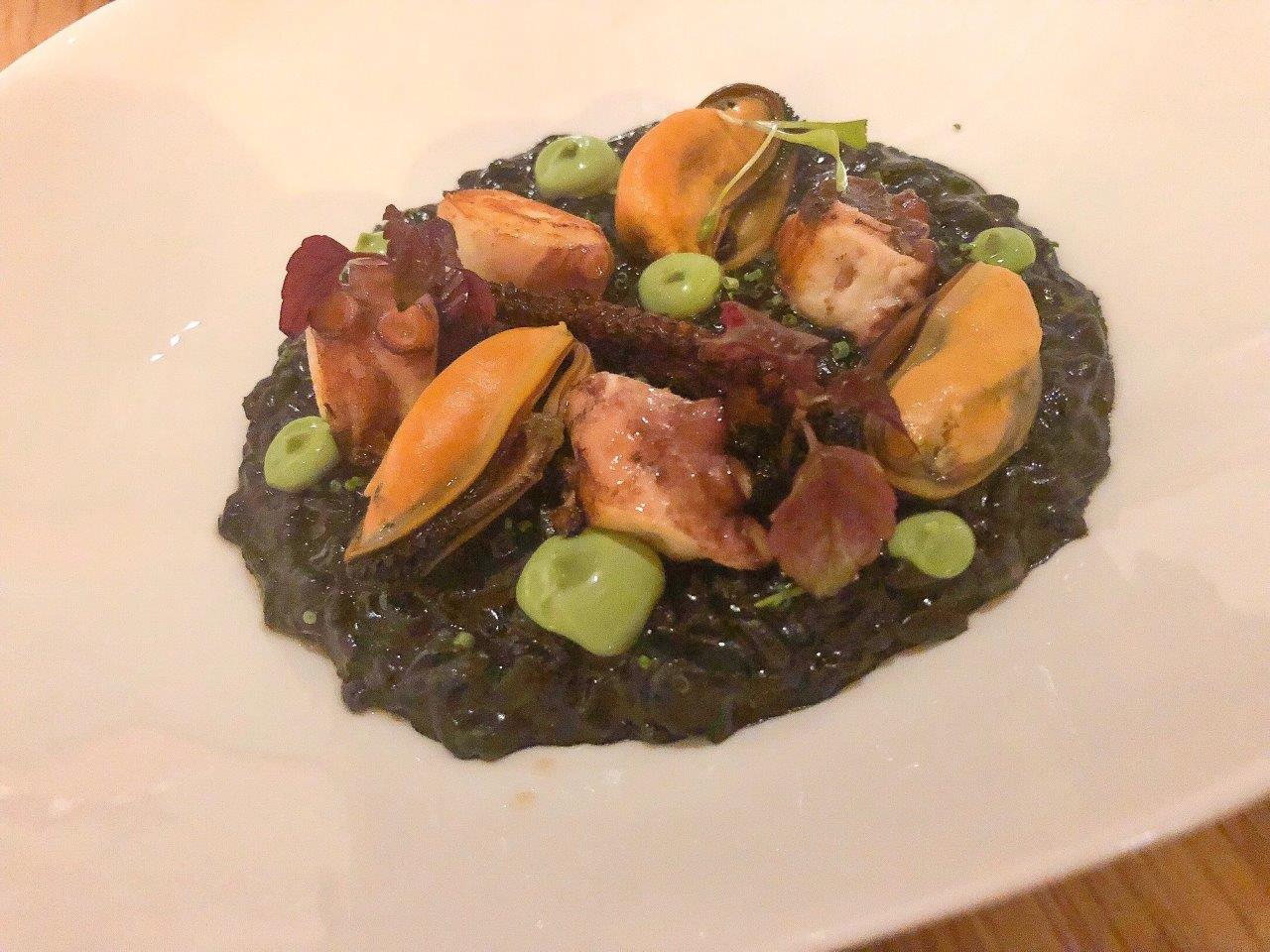 Intensely flavourful Black cuttlefish-ink rice with grilled octopus ad plankton aioli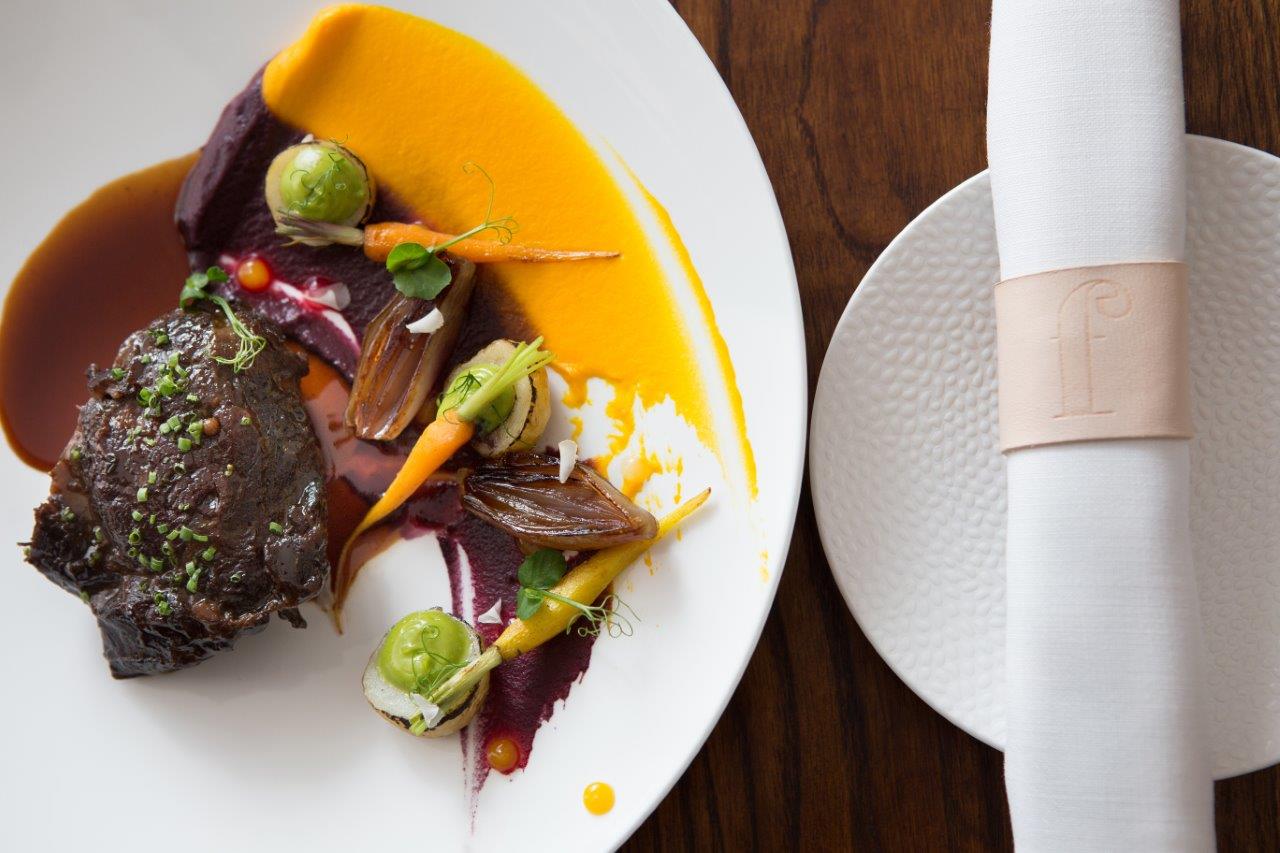 I forget to take a picture of the Five Spiced Magret Duck with Apple purée – it was sensational! Tender, rich with a satisfying contrast of textures and flavours.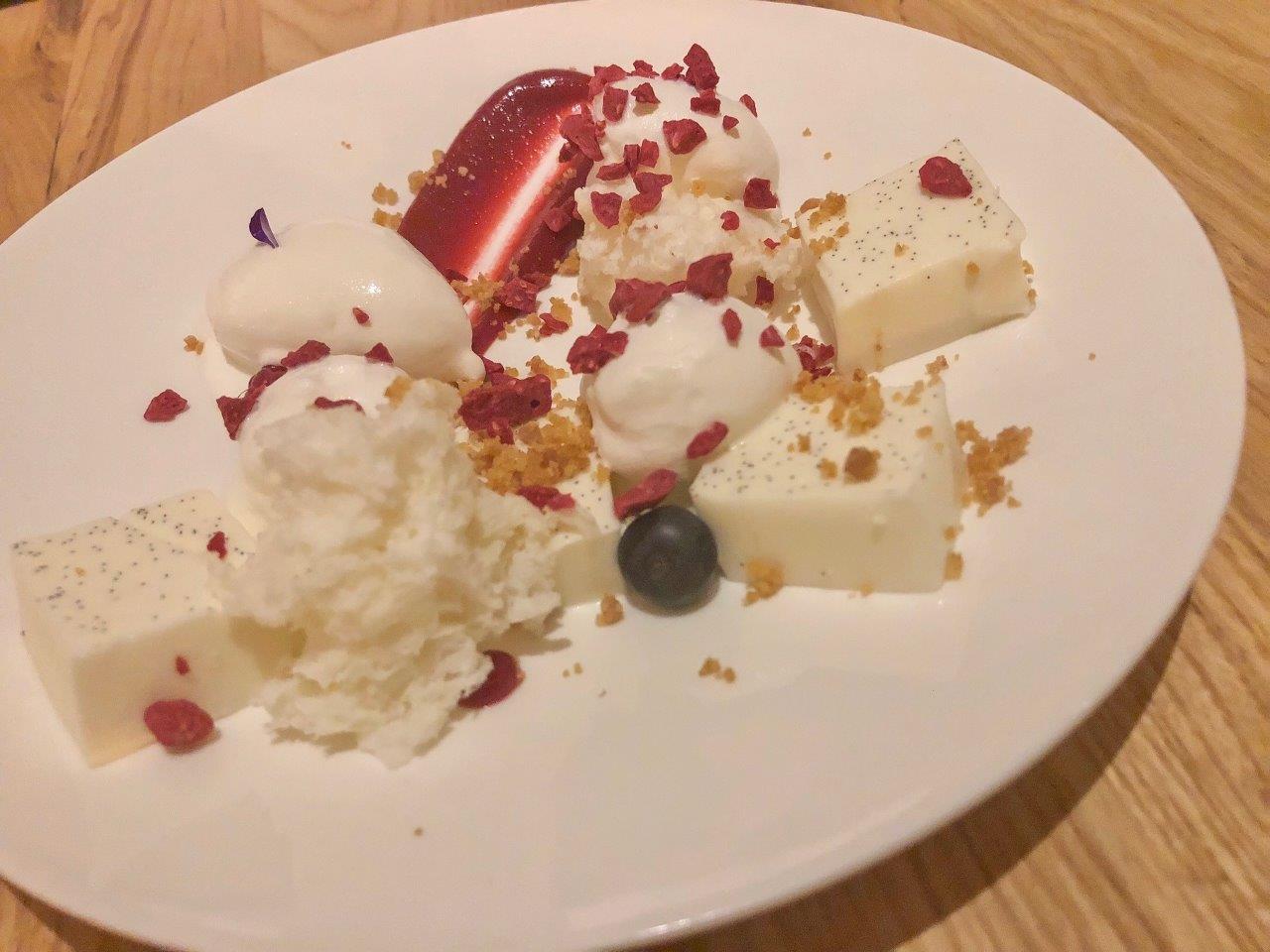 Tempting puddings and exquisite petit fours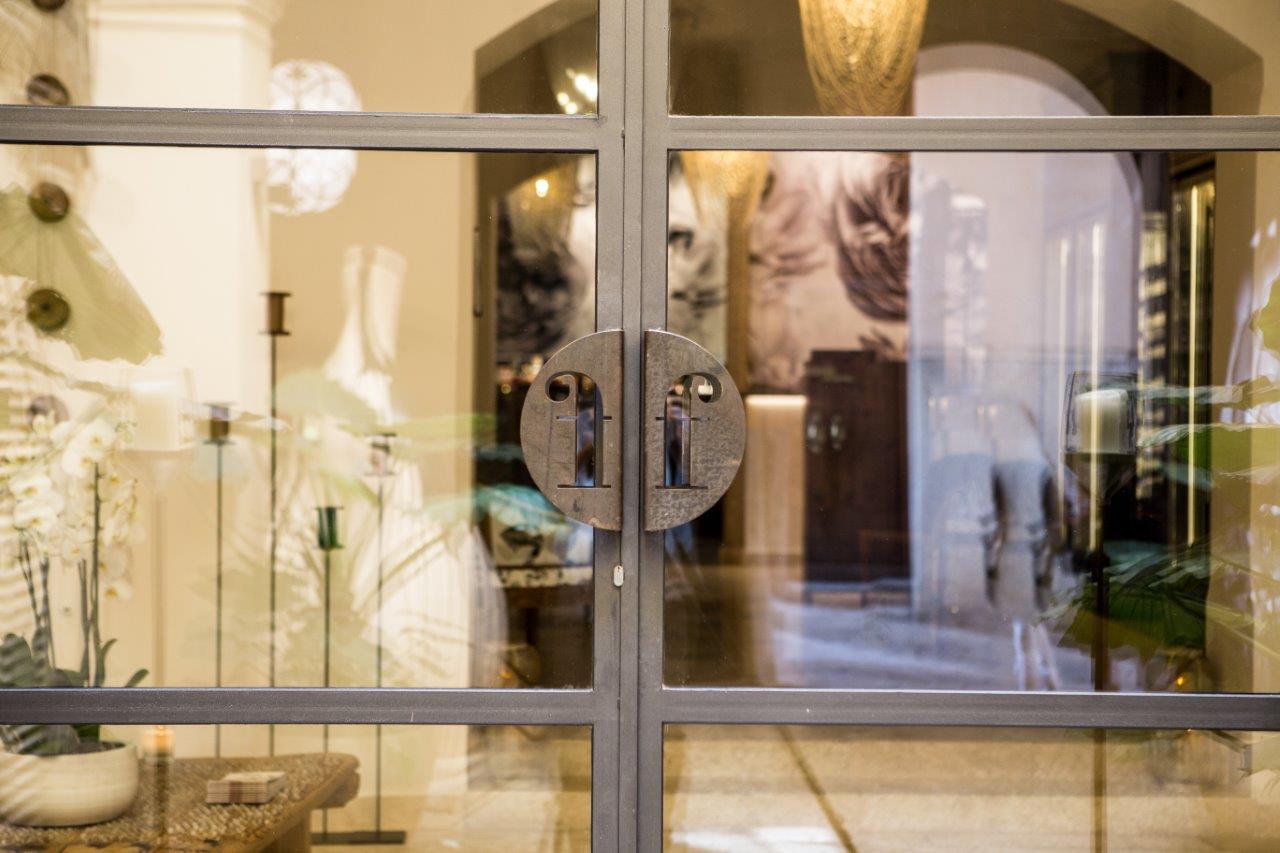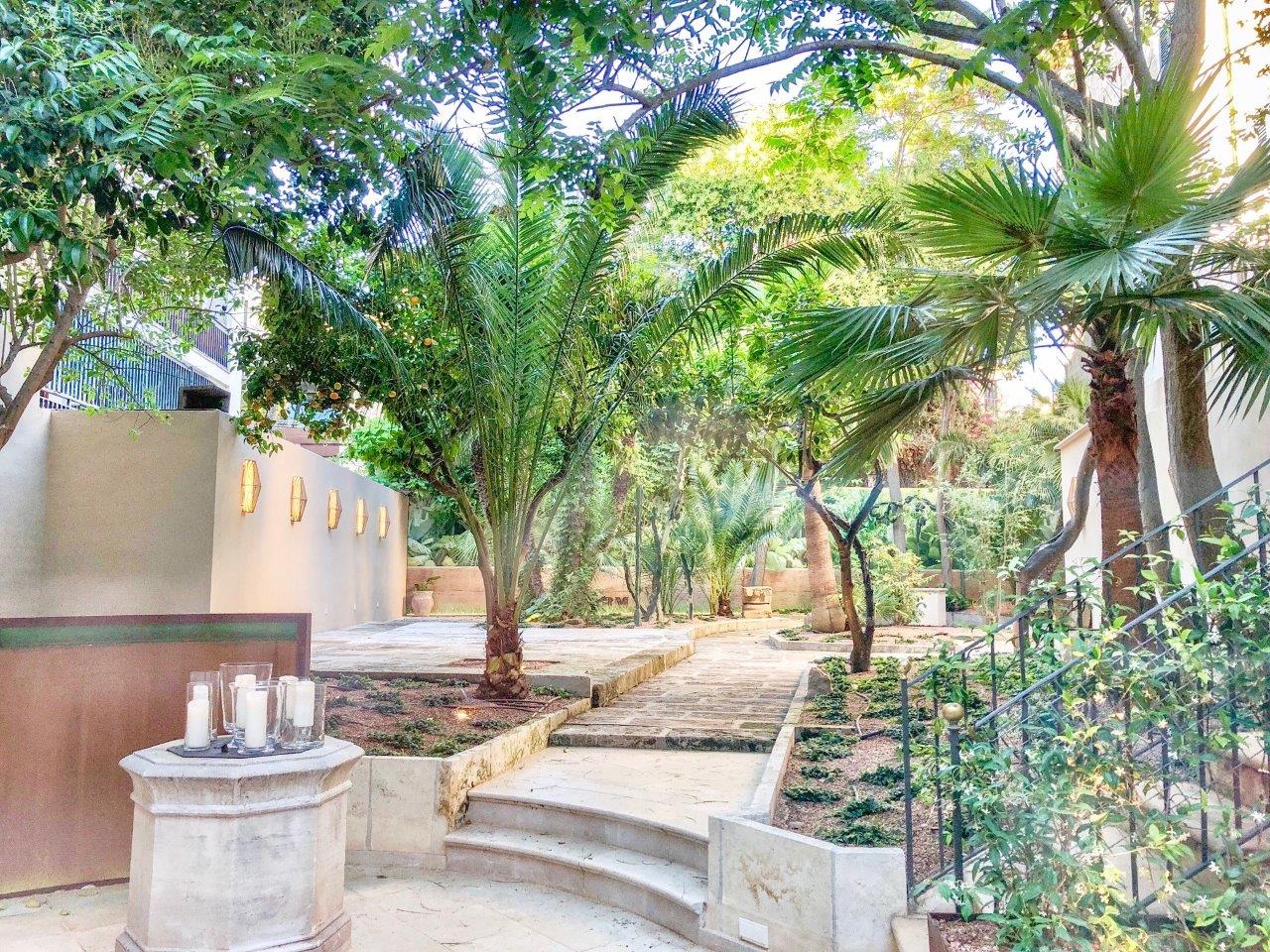 Chef Simon Petutschnig is one of the great forces behind the renewed dynamism of Palma's fine-dining scene. He creates memorable dishes at truly accessible prices. A visit to Fera Restaurante makes for a sublime evening out in Mallorca's charming capital.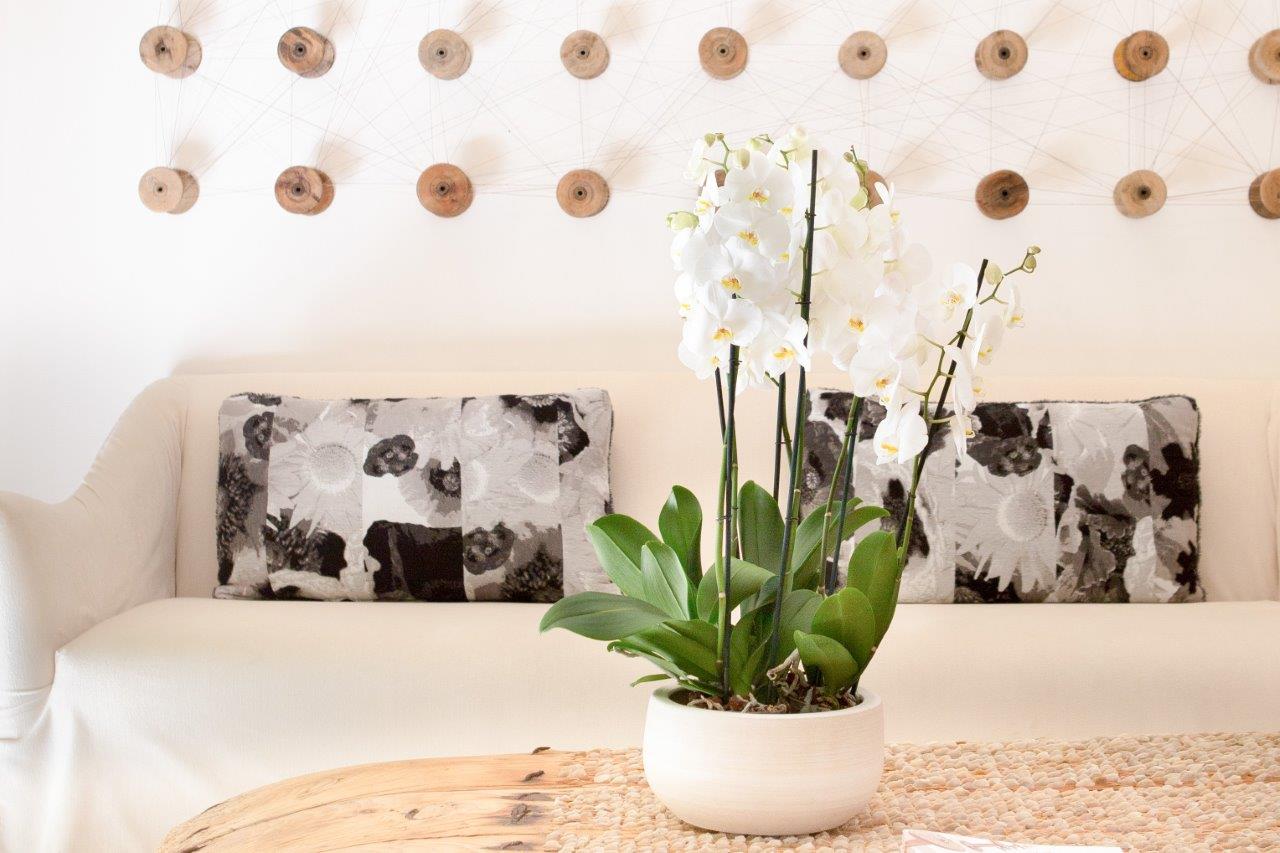 Information
Discover Fera Restaurante at:
Carrer de la Concepció, 4
Palma de Mallorca, 07012
T: +34 971 595 301
E: reservations@ferapalma.com