Courvoisier, widely regarded as the UK's number 1 cognac, has joined forces with the acclaimed contemporary designer, DANIEL w. FLETCHER. Together they have released 200 bespoke Courvoisier bottles hand-painted by Fletcher, alongside a capsule collection.
Exclusively available at Harrods
The luxury cognac house and designer were brought together by a mutual desire to inspire and celebrate joy. Creating limited-edition bottles and a ready-to-wear capsule collection, the pairing's new range has been made available from April 2022 exclusively with Harrods. 200 beautifully hand-decorated bottles of the cognac house's VSOP, feature Fletcher's signature organic brushstrokes and have been individually numbered by the London-based designer himself.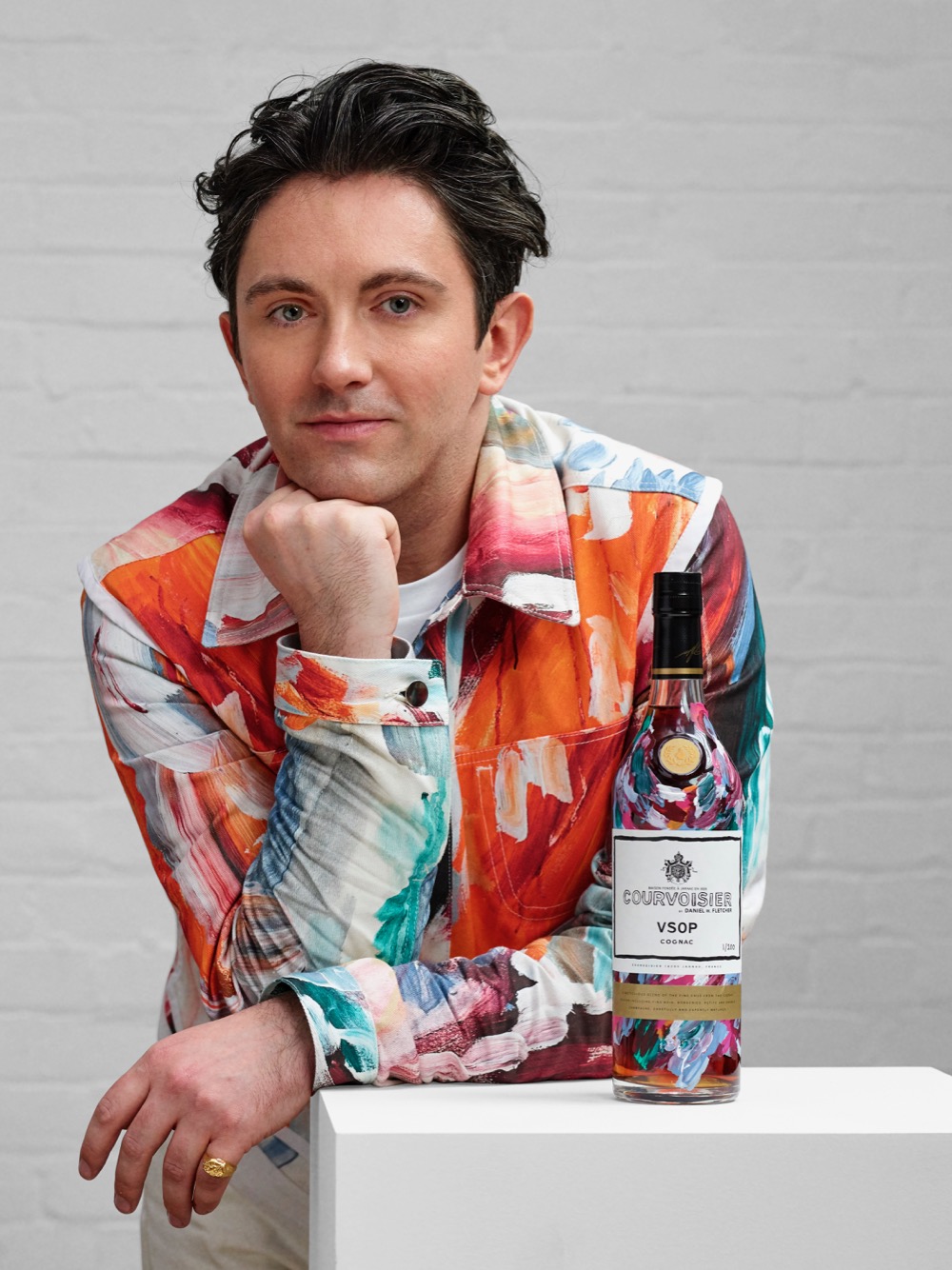 The distinctive motifs splashed across both the clothing collection and VSOP bottles reflect the designer's belief in inhabiting every moment with a sense of "joie de vivre" — as exemplified in the free-flowing brushstrokes stretching out across the pieces. Fletcher's unisex line of apparel also features the brushstroke design across a denim jacket, jeans, a silk shirt, a casual-luxe sweatshirt, and a relaxed fit tee.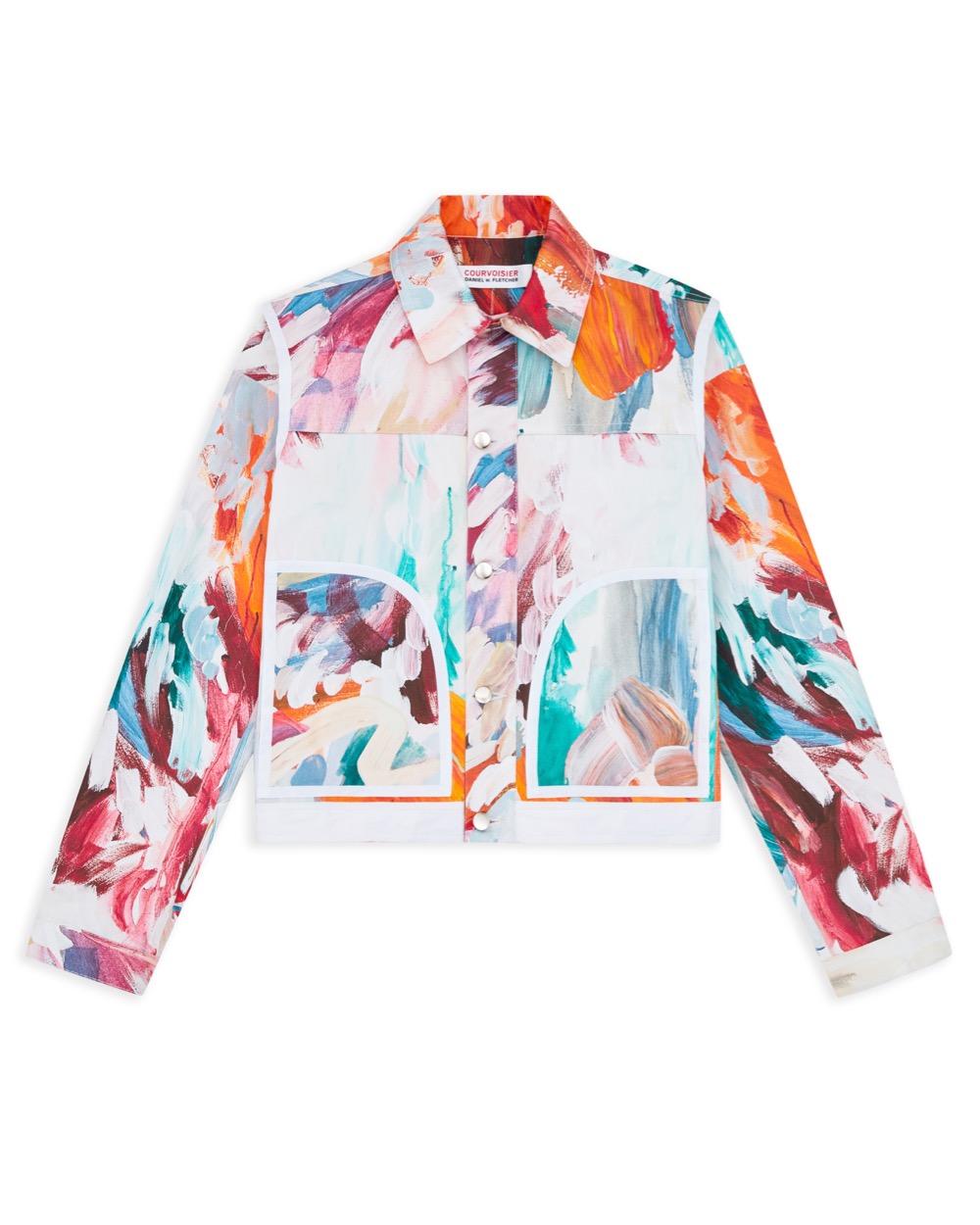 Read our guide to our favourite brand and cognac
Premiering at London Fashion Week
Currently, the Artistic Director of Menswear at Fiorucci, Fletcher has also designed for Louis Vuitton and JW Anderson, experiences that have influenced his new collection. A striking painted jacket featured in the capsule was first previewed at Fletcher's London Fashion Week show in March 2022, during which celebrity guests such as Jack Guinness, Susie Lau, and Nicola Roberts enjoy a first look at the apparel as they sipped on Courvoisier signature cocktails.
Tom Daley was spotted on the front row wearing Fletcher's limited-edition silk shirt, while interior designer Whinnie Williams, actress Anna Shaffer, eyewear designer Betty Bachz, fashion stylist Ben Scofield and DJ and producer Fab Goualin were also seen debuting items from the collection as part of the campaign's shoot. A video and photographs show creatives joyously applying paint to a canvas – mirroring the collection's hand-painted inspiration – ending in a crescendo of colour and celebration.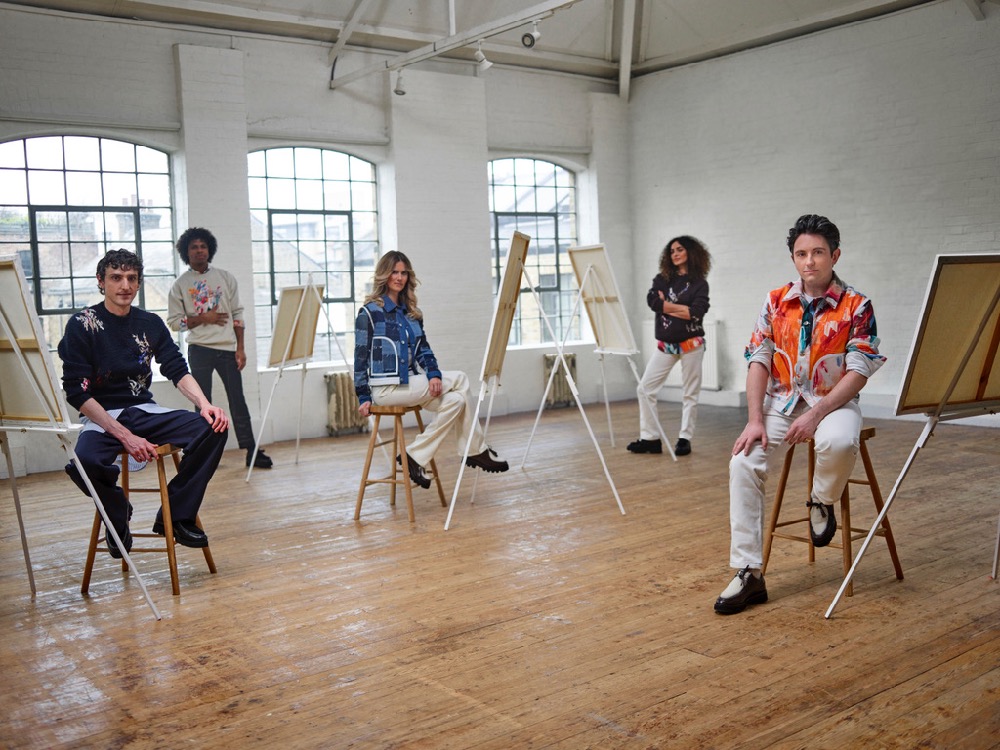 Celebrating the art of painting
Commenting on the collaboration, its designer reflected: "I believe that joy is best expressed through whatever medium you feel the most passionate about – for me, this is design, and, more specifically for this partnership, the art of painting. This is something that brings me so much happiness and having the creative freedom to communicate what 'joy' feels like to me through this collaboration has been really enjoyable. I used these positive feelings to inspire my design for the limited-edition bottle and apparel collection, using my signature playful brushstroke, to bring joy to others, too".
The limited edition run of Courvoisier x DANIEL w. FLETCHER VSOP bottles, including the jacket, shirt and jeans set are available to purchase both in-store and online at Harrods from the 28th of April. The sweatshirt and t-shirt can be purchased from danielwfletcher.com. More information – and suggested Courvoisier serves – can be found at Courvoisier.com.