Thailand's capital, Bangkok is an exciting and energetic city where grandiosity knows no bounds. This vibrant metropolis exudes an air of unmistakable luxury that effortlessly blends the past with the present. Glistening skyscrapers pierce the skyline, while palatial hotels, adorned with intricate Thai architecture, promise the ultimate in indulgence. Bangkok, a city of extravagance, beckons discerning travellers to embrace the finest aspects of Thai culture, culinary delights that tantalise the taste buds, and bespoke experiences that redefine the very essence of luxury.
How To Get There
Getting to Bangkok by air is extremely straightforward, if you are travelling via one of the major airlines you will arrive at Suvarnabhumi International Airport, one of Southeast Asia's major aviation hubs and serves as the primary gateway to this bustling metropolis. The sprawling airport is well-connected to cities around the world, welcoming travellers with a cosmopolitan atmosphere that reflects Bangkok's international allure. If you are coming via one of the regional carriers you will arrive at Don Mueang Airport. Both airports are around a 40-minute journey to the centre, depending on Bangkok's traffic.
Fly Qatar Airways Qsuite
If you are travelling from the UK to Bangkok you will arrive at Bangkok's main airport Suvarnabhumi. We recommend travelling to Bangkok with Qatar Airways, which offers exceptional business-class cabins across its fleet globally. They also offer Qsuite Business Class cabins on their Doha to Bangkok route, which is the best way to travel in our opinion!
Best Time To Visit
The best time to visit Bangkok is during the cool, dry season that spans from November to February. This period is often referred to as the "high season" and for good reason. The weather is comfortably mild, with lower humidity and clear blue skies, making it ideal for outdoor exploration and sightseeing. Temperatures typically range from 25°C to 32°C (77°F to 89°F), providing a pleasant climate for enjoying the city's numerous attractions.
---
Eat
Bangkok offers a diverse and exciting culinary affair that is as delicious as it is innovative. With many Michelin-star restaurants and highly acclaimed haute cuisine visitors are truly spoilt for choice. Add to the mix the stunning settings in which these restaurants can be found along with impeccable service and dining becomes more than just a mealtime, here in Bangkok dining is an unforgettable experience. Here are a few of our favourite restaurants in the Thai capital to tantalise the taste buds.
Côte by Mauro Colagreco
With three Michelin stars for his restaurant in France, Argentine Chef Mauro Colagreco (also named The Best Chef in the World by Le Chef Compilation 2019) brings an enviable reputation to his Bangkok establishment. The menus focus on the flavours of the French and Italian Riviera while incorporating the chef's own geographical roots. Guests dine to the backdrop of the majestic Chao Phraya River on light and luscious fare centring on herbs, citrus fruit, vegetables and the freshest seafood. Four, five, seven and nine-course banquets can be booked, with optional wine pairing. Bouchees (five savoury bites and wine) are also available in the Library.
Front Room
Front Room, a comfort-dining destination at Waldorf Astoria Bangkok, reopened in 2020 to offer a homely and welcoming atmosphere where guests can enjoy authentic home-style Thai cuisine. The menu features dishes inspired by the chef's childhood memories and the concept of "Ros Mue Mae" or home cooking by mother. Located in the Lower Lobby, the contemporary dining room boasts an open kitchen and an 8-meter-high space adorned with a lighting installation reminiscent of the Yi Peng Festival's floating lanterns. Front Room's Thai cuisine celebrates eight authentic flavours, and it offers set menus, plant-based options, and a la carte choices. Menu highlights include seared Hokkaido scallops, stir-fried squid and tiger prawn, coconut broth with salted beef cheek, and ma phrao cheesecake.
Le Normandie by Alain Roux
Having first opened in 1958 under the directorship of Michael Roux, Le Normandie is an institution in the city. The go-to for French fine dining and the best haute cuisine in Thailand, it combines elegance, cosiness and a sense of opulence. The restaurant has held its two Michelin stars every single year since the Bangkok guide began. And now Michael's son, Alain, is at the helm aided by Head Chef Phil Hickman, it retains this stellar reputation. You'll find it on the top floor of the Mandarin Oriental's Chao Phraya Wing, with spectacular views over the river.
For more dining inspiration check our guide to the Best Restaurants in Bangkok
---
Do
Bangkok is a city that keeps on giving, with a superb variety of exclusive experiences and activities for visitors to enjoy. From cutting-edge art exhibitions, private cultural tours, the magic of mixology, extravagant shopping sprees, and supreme spa experiences – the choice goes on and on!
Contemporary Art Galleries
The city boasts a vibrant contemporary art scene, with a range of galleries showcasing innovative works by local and international artists. Galleries such as the Bangkok Art and Culture Center, Nova Contemporary, MOCA, 100 Tonson and Ardel provide a window into the dynamic world of contemporary art in Southeast Asia. You can explore cutting-edge exhibitions, diverse artistic expressions, and thought-provoking installations that challenge conventions and inspire creativity.
Savour High Society Afternoon Tea in Bangkok
Bangkok, the vibrant and bustling capital of Thailand offers moments of serene elegance. Indulge in high society with an afternoon tea at one of the city's opulent hotels, such as The Capella Bangkok's Tea Lounge or the Waldorf Astoria Bangkok's Peacock Alley on the finest teas, savour delectable pastries, and relish the tranquil ambience while gazing at the Thai capital. These establishments are renowned for their impeccable service and exquisite presentation, ensuring that you're treated like royalty during your afternoon tea experience.
Relax at a Health and Wellness Retreat
Thailand is a haven for health and wellness enthusiasts. From traditional Thai massages to luxurious spa resorts, the country offers a wide range of relaxing or rejuvenating experiences. Choose from world-class wellness centres like the Auriga Wellness Centre at the Capella Bangkok or the Sense Spa at the Rosewood Bangkok where you can embark on a transformative journey to revitalise your body, mind, and soul amidst the serene natural beauty of Thailand.
Discover more Spa hotels in Thailand here
Visit a Skybar in Bangkok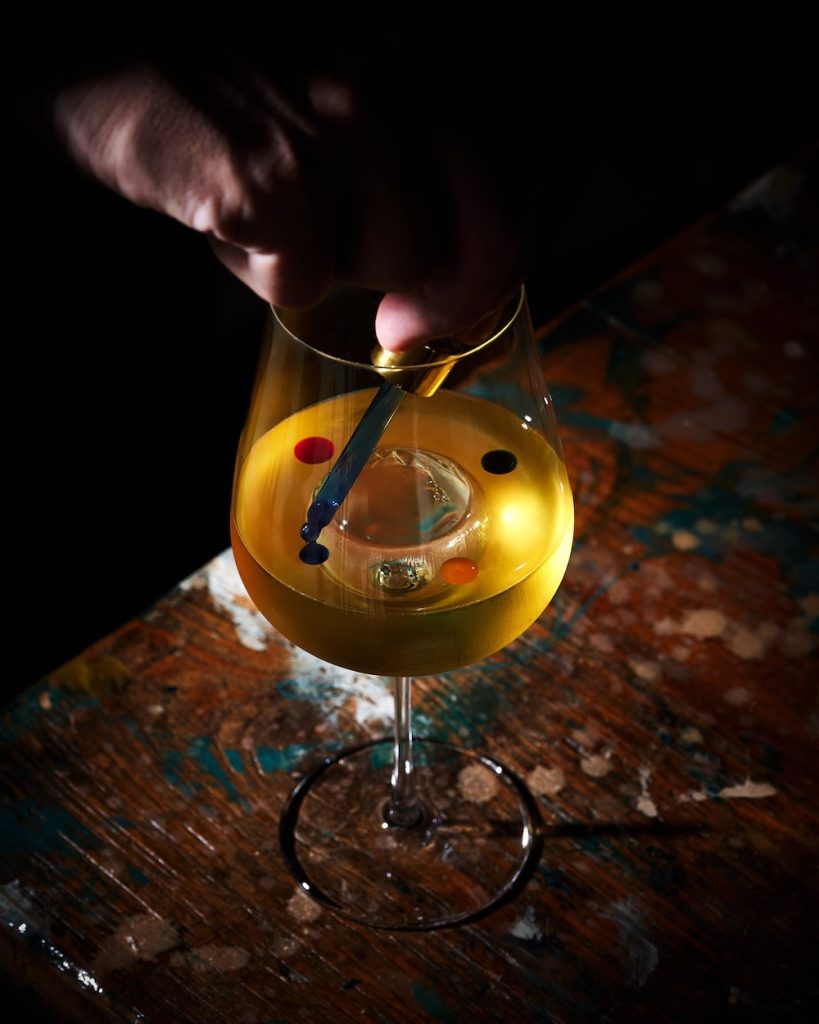 For a high-flying experience in Bangkok, consider reserving a table at one of the city's iconic rooftop Skybars. Vertigo and Moon Bar at the Banyan Tree, and the Loft at the Waldorf Astoria Bangkok offer stunning panoramic views of the city's skyline. Sip on handcrafted cocktails as you watch the city come to life at sunset, making for an unforgettable evening of luxury and leisure.
Discover more Sky Bars in Bangkok
Discover Bangkok's Temple
Embark on a half-day adventure around Bangkok on a Lux by Eco Temple Tour, and explore iconic landmarks and hidden treasures in an electric Tuk Tuk, reducing your carbon footprint. Highlights include the Democracy Monument, Royal Ground, and the Royal Grand Palace on Ratchadamnoen Avenue. This tour will give you a deeper understanding of Bangkok's rich culture and heritage.
Splash Out on Retail Therapy
Bangkok is a shopping paradise, and for those with a penchant for luxury brands, the city's upscale malls are a dream come true. EmQuartier and ICONSIAM are home to high-end boutiques like Louis Vuitton, Gucci, and Prada as is the gigantic Siam Paragon and you can't leave Bangkok without visiting Central World. Stroll through these shopping havens and explore the latest in fashion, jewellery, and technology.
Dinner Cruise On The Chao Phraya River
Experience the Chao Phraya River from a different perspective by embarking on a luxury dinner cruise. This extraordinary journey combines the magic of the city's glittering skyline with a sumptuous dining experience. Several operators like Manohra Cruises and the Banyan Tree's Saffron Cruise offer private and opulent dinner cruises, it's a truly memorable occasion.
Enjoy the Magic of Mixology
For those who appreciate fine spirits and crafted cocktails, Bangkok is a city that knows how to serve up libations in style. Make your evenings more magical by visiting some of the city's most exquisite cocktail bars. Places like Stella, The Loft and The Bamboo Bar offer bespoke cocktail lists, innovative mixology, and an ambience that exudes elegance. Sip on beautifully presented drinks made with precision and enjoy the vibrant nightlife scene in an upscale setting.
Discover more cocktail bars here
Exploring the Jim Thompson House
A visit to the Jim Thompson House is a captivating journey into the heart of Bangkok's cultural heritage. This historic house, once the residence of American silk entrepreneur Jim Thompson, is a unique fusion of traditional Thai architecture and artistry that showcases an exquisite collection of Southeast Asian art and antiques that Thompson personally collected. The house also serves as a testament to the mystery surrounding Jim Thompson's disappearance, adding an intriguing element to the visit. Jim Thompson House provides a serene and educational respite from the bustling city, making it a must-visit destination for those seeking to uncover the charm of Thailand's cultural past.
Favour a Fine Dining Experience
Thailand's culinary scene is a delight for gourmands, and it's home to many one and two-Michelin-starred restaurants as well as a plethora of incredible dining experiences the length and breadth of the city. Front Room is most certainly worth visiting as are Chef's Table, Sühring, and Potong all offering a culinary journey that fuses tradition and innovation. Dining at these establishments promises a gastronomic experience unlike any other.
Discover more fine dining experiences
Sleep
Award-winning urban resorts and highly reputable international hotel institutions can be found in Bangkok's collection of desirable luxury accommodation options. Fantastic amenities, attentive service, splendid interiors, and warm Thai hospitality are all guaranteed at our favourites. Read on to discover more.
Capella Bangkok
Capella Bangkok, a luxurious award-winning urban resort, offers an exquisite experience on the Chao Phraya River's East bank. The resort comprises 110 guest quarters made up of seven private pool villas with stunning river views, along with suites – some with private plunge pools, family rooms, and bedrooms featuring in-room bars, never-ending luxury amenities, private balconies all with incredible views over the Chao Phraya River. Renowned Michelin-starred chef Mauro Colagreco curates a unique fine dining experience that combines French and Italian Riviera flavours at the on-site Michelin Star restaurant, Cote. Guests can also enjoy a range of services including children's activities, a destination spa with personalised wellness treatments, a beauty salon, in-house culturists, yoga sessions, and an outdoor swimming pool. Take afternoon tea in the Tea Lounge and enjoy complimentary 'Chin Chin' drinks every day at 5pm in the Stella bar. A courtesy water shuttle allows guests to reach Sathorn Pier quickly and conveniently and connects with the BTS Sky Train for further exploration of the city. Capella Bangkok effortlessly blends sophistication with boutique charm, making it the perfect retreat for discerning travellers seeking an intimate and refined stay along the river's renaissance. Read our expert review here.
Rosewood Bangkok
The Rosewood's Bangkok property offers 158 bedrooms (including 20 suites and three signature "houses"), four restaurants and bars, Sense, A Rosewood Spa and an indoor-outdoor saltwater lap pool. Frette 600 thread-count linen, Nespresso coffee machines, premium minibars and Dyson hairdryers come as standard, with the top rooms offering walk-in closets, guest powder rooms, butler service, VIP lifts and whirlpool bathtubs. Guests have access to a top-floor speakeasy bar with the largest collection of vinyl in Southeast Asia. Chinese, Thai and European cuisine and a fancy French afternoon tea service are all part of the food and beverage offering at this beautiful hotel.
Waldorf Astoria Bangkok
The famed Waldorf Astoria hotels began life in New York in the late 1800s and since then the group has built a reputation for top service and sumptuous elegance at locations around the globe – and the Waldorf Astoria Bangkok is no exception. Architect André Fu designed this hotel with bronze accents and soaring ceilings, reflecting the opulence and grandeur of the original Waldorf Astoria Hotel in New York City and cleverly blends Thai charm with luxurious comfort throughout the iconic hotel. Rooms are sumptuous and offer park or city views, indulgent relaxation facilities including a spa and an incredible Instaworthy outdoor pool are available for each guest to enjoy while the culinary fare and its glamorous sky bar attract visitors on their own merit. Located in the Siam Ratchadamri area of Bangkok, on the ultra-modern Magnolias Ratchadamri Boulevard, this is a great base for business and leisure travellers alike. Read our expert review here.
For more hotel inspiration check our guide to the Best Luxury Hotels In Bangkok