In a harmonious blend of innovation and tradition, El Rayo Tequila has partnered with Mirror Margarita to bring forth an exquisite limited-edition cocktail that promises to tantalise the taste buds of cocktail enthusiasts and connoisseurs alike. This culinary collaboration introduces a captivating Mandarin and Sea Salt flavour to the renowned, crystal-clear Margarita, igniting a symphony of flavours that dance on the palate.
The marriage of El Rayo Tequila's dedication to quality and Mirror Margarita's artistic touch has given birth to a libation that encapsulates the spirit of modern mixology. El Rayo Tequila, distinguished for its utilisation of 100% slow-grown blue agave, has united forces with Mirror Margarita, an establishment acclaimed for its inventive approach to agave spirits. The outcome is a limited-edition version of the beloved crystal-clear cocktail, presenting a delightful Mandarin and Sea Salt twist.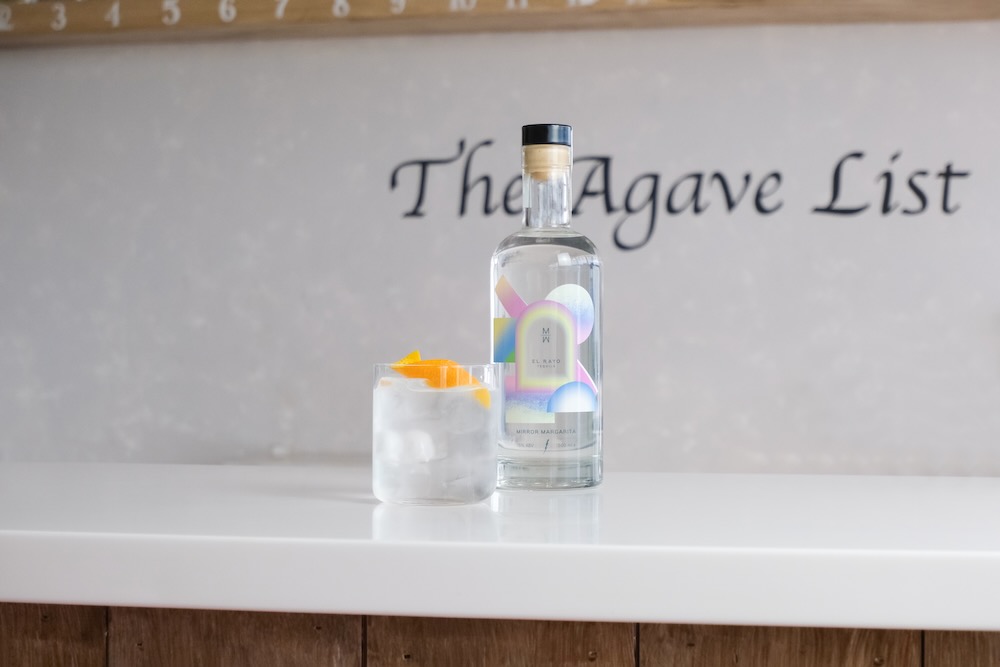 Crafted with El Rayo Plata, the cocktail's appearance belies its complexity. Clear as water, it harbours a treasure trove of taste. Spearheaded by Deano Moncrieffe, a visionary in the realm of spirits and the co-founder of the acclaimed tequila bar Hacha, this modern-day hybrid masterpiece delivers the finesse of a straight-up classic cocktail, served over ice in the style of a Tommy's Margarita. It shines a spotlight on the authentic blue agave essence inherent in El Rayo, celebrating the purity of flavours without relying on the crutches of lime and salt.
Read our guide to our favourite tequila
What's equally enchanting is the bottle design, an artistic expression by Mario Ballesteros, the creative genius behind Toro Pinto design studio and the visionary responsible for El Rayo's iconic labels. This limited-edition El Rayo x Mirror Margarita label draws inspiration from the unique aesthetics of both brands, resulting in a label that not only represents the cocktail's essence but also transforms the experience of indulgence into a visual delight.
Central to this innovative elixir is El Rayo Plata, capturing the vibrant spirit of Mexico's esteemed blue agave plant. Herbal undertones intertwine with zesty citrus notes, kissed by a hint of peppery spice. The result is a flavour that invigorates the senses and transports imbibers to the heart of Mexico's agave fields.
El Rayo x Mirror Margarita, boasting an ABV of 15%, is not to be missed by any tequila fan. Available through esteemed platforms like Master of Malt, El Rayo, and Hacha's bottle shop, it extends its embrace to two of Hacha's renowned London bars—Dalston and Brixton—where it can be savoured at an enticing £10 until the end of August.