Globe–Trotter is excited to launch a new limited edition, featuring original David Shrigley artworks on the outside of their iconic 4–wheel Carry–On cases.
David Shrigley, known for his handwritten text and quick-witted animal, people, alien, and still life imagery, has created two designs to be shown on the exterior of Globe-Trotter's Carry-On cases. The ivory vulcanised fibreboard provides a superb canvas, and a set of vibrant cobalt blue corners studded with brass rivets give the appearance of a picture frame. You can literally carry your case as if it's a piece of art.
Read the guide to our favourite luxury luggage brands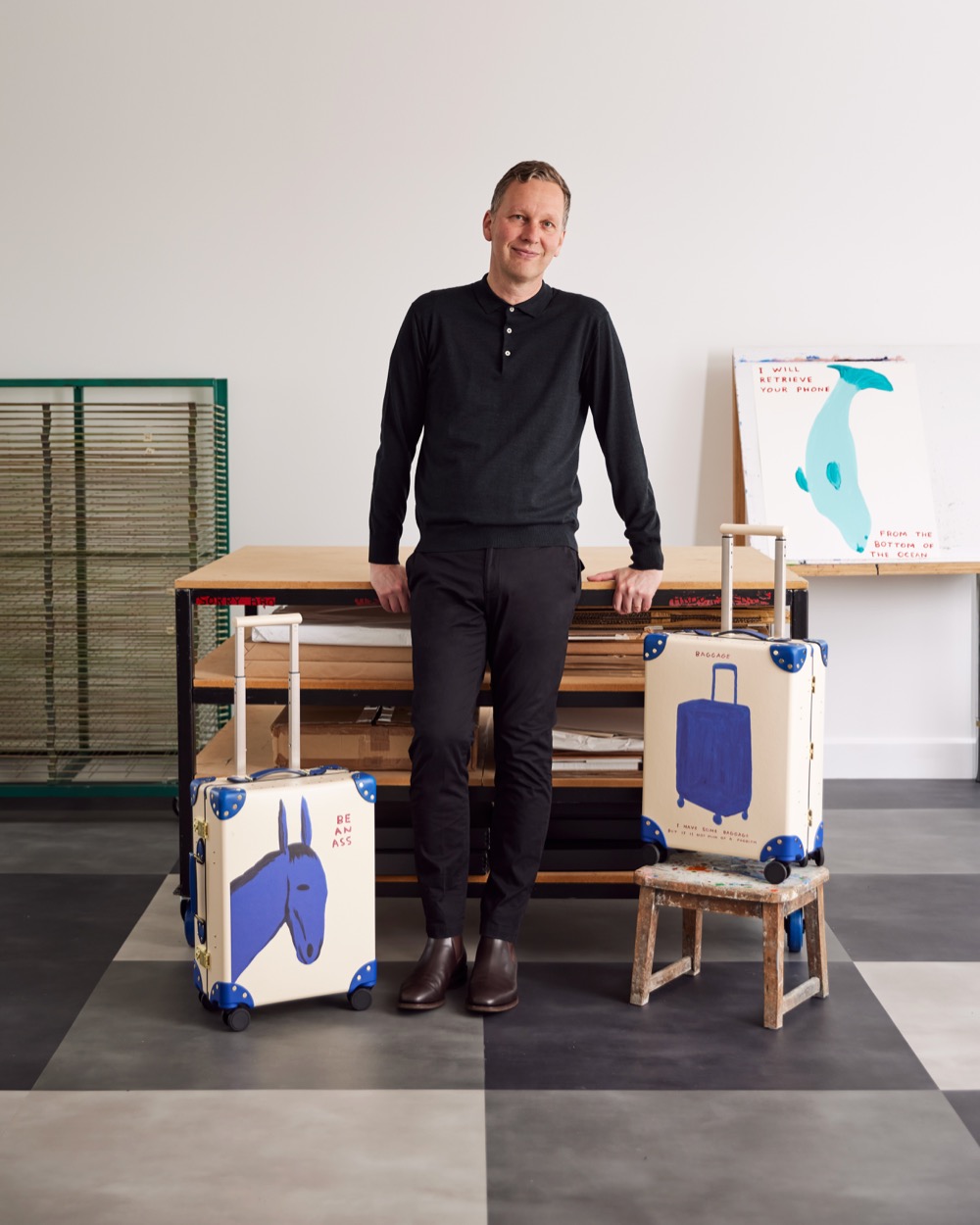 The selected designs by the celebrated artist are typical of his work; both 'Untitled (Be an Ass)' and 'Untitled (baggage)' executed in bright azure paint, feature prominently on the exterior. These cases are available in Globe-Trotter's latest 4-wheel suitcase format in Carry-On size, making travelling much easier.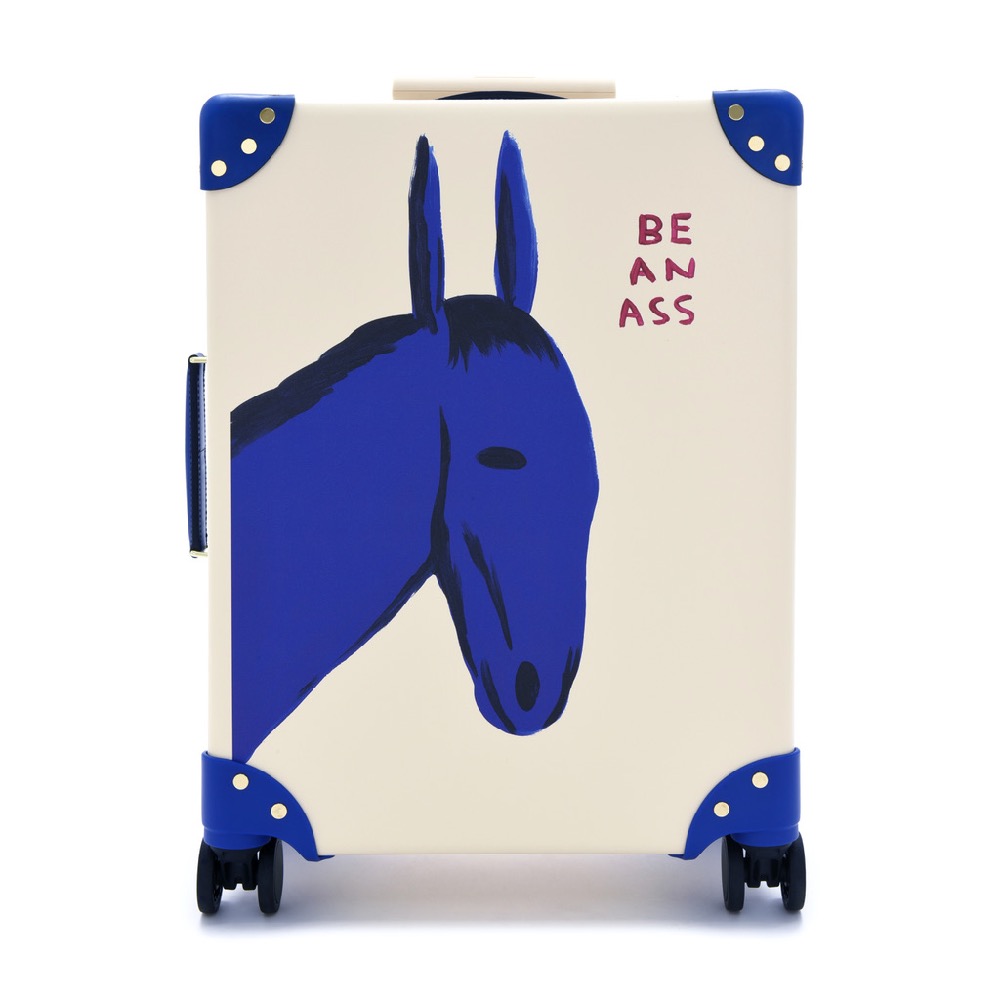 With a reputation for great British design, Globe-Trotter (est. 1897) is a luxury travel lifestyle brand that produces handcrafted luggage and leather collections. All Globe-Trotter suitcases and travel accessories are handcrafted in Hertfordshire, England by highly skilled artisans using original manufacturing methods and machinery from the Victorian era. Over the years, Globe-Trotter has amassed an impressive client list featuring names ranging from Captain Robert Falcon Scott, Sir Winston Churchill and HM Queen Elizabeth II to Daniel Craig, Eddie Redmayne and Kate Moss.
Each case will be one of a limited edition of five and will be available online at globe-trotter.com as well as in Globe-Trotter's flagship store in the Burlington Arcade, 51 Piccadilly, London, UK. The original commissioned artworks are currently being displayed on the first floor of the Burlington Arcade store.