This month marks the launch of Halcyon Spirits, a brand-new independent whisky bottler owned by a family. Their debut release is an exceptional single cask Macallan 30 Year Old, distilled back in 1993.
Founded by brothers Daniel and Craig Milne, who are also known for their roles in establishing the global auction platform Whisky Hammer and the whisky e-retailer Still Spirit, Halcyon Spirits is headquartered in Aberdeenshire.
Renowned whisky expert and former Macallan Master Distiller, David Robertson, describes this whisky as a remarkable example of a well-aged Spanish oak sherry vintage, displaying the classic characteristics one expects from a 25-35-year-old Macallan.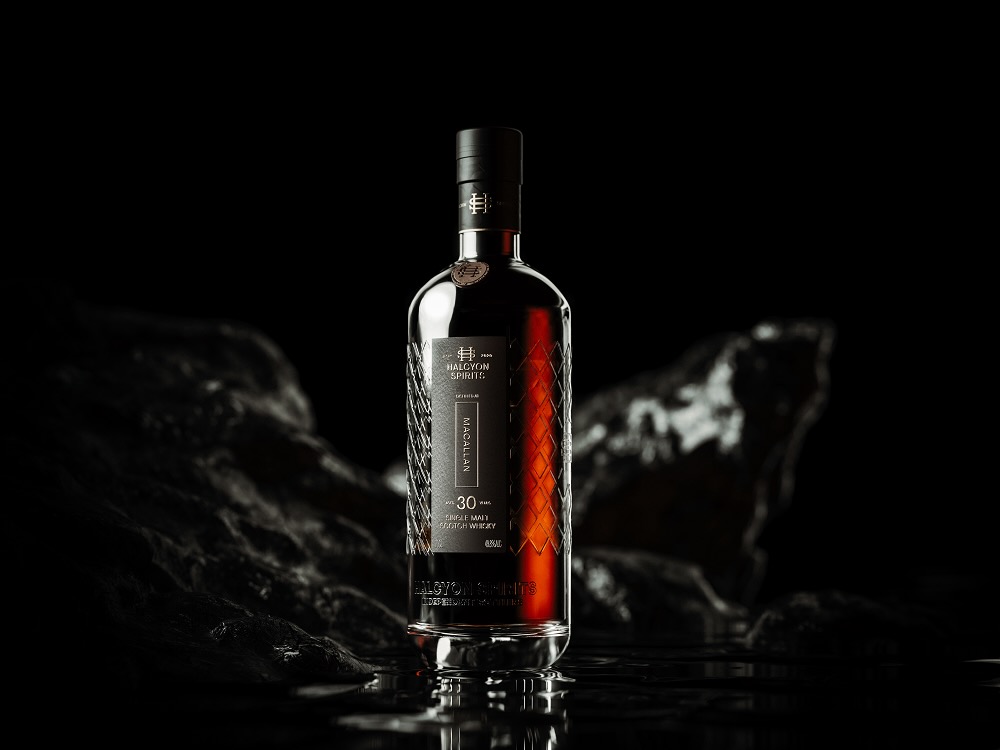 In a bid to support global initiatives against climate change, Halcyon Spirits has committed to planting ten trees for every bottle sold. With this inaugural release, a total of 2,380 trees will be planted.
Daniel and Craig Milne launched Halcyon Spirits after recently completing a state-of-the-art cask warehouse, capable of housing over 2,000 casks. This facility enables the brothers to securely store, mature, and bottle whiskies from Scotland's most highly sought-after distilleries.
Halcyon Spirits carefully selects casks on-site in Aberdeenshire and bottles them as single-cask releases. Each cask yields only a limited number of bottles, making them highly sought-after. This inaugural release is just the beginning, as Halcyon Spirits plans to offer a few more must-have releases this year.
Read our guide to our favourite whisky
Daniel Milne, Co-Founder and Managing Director of Halcyon Spirits, expressed his enthusiasm for the project, stating, "Launching Halcyon Spirits has been a true labour of love for my brother Craig and me. As whisky enthusiasts ourselves, our aim is to discover and share extraordinary whiskies with others."
"The name 'Halcyon' represents our commitment to bottling exceptional whiskies that bring joy and evoke nostalgic memories for our customers. It also holds a special meaning for our family, paying tribute to our grandfather's fishing boat, Halcyon BF187."
"We are fortunate to have direct access to an exceptional selection of quality maturing whisky casks, which makes the journey of selection and bottling incredibly exciting," added Daniel Milne.
Contact Details
This Macallan 30-Year-Old expression has been carefully matured in a first-fill sherry cask and bottled by Halcyon Spirits at a cask strength of 49.8% ABV. It is available for purchase exclusively on the Halcyon Spirits website, with only 238 bottles up for grabs at a price of £2,950 per bottle.
Website: halcyonspirits.com