Enjoy destination, gourmet dining at Live Aqua Beach Resort – by Executive Chef César Germain. This spring we headed to Mexico and discovered the inside track on this luxury all-inclusive property, and one of the memorable highlights was dinner at the resort's signature fine-dining restaurant, Inlaa'Kech.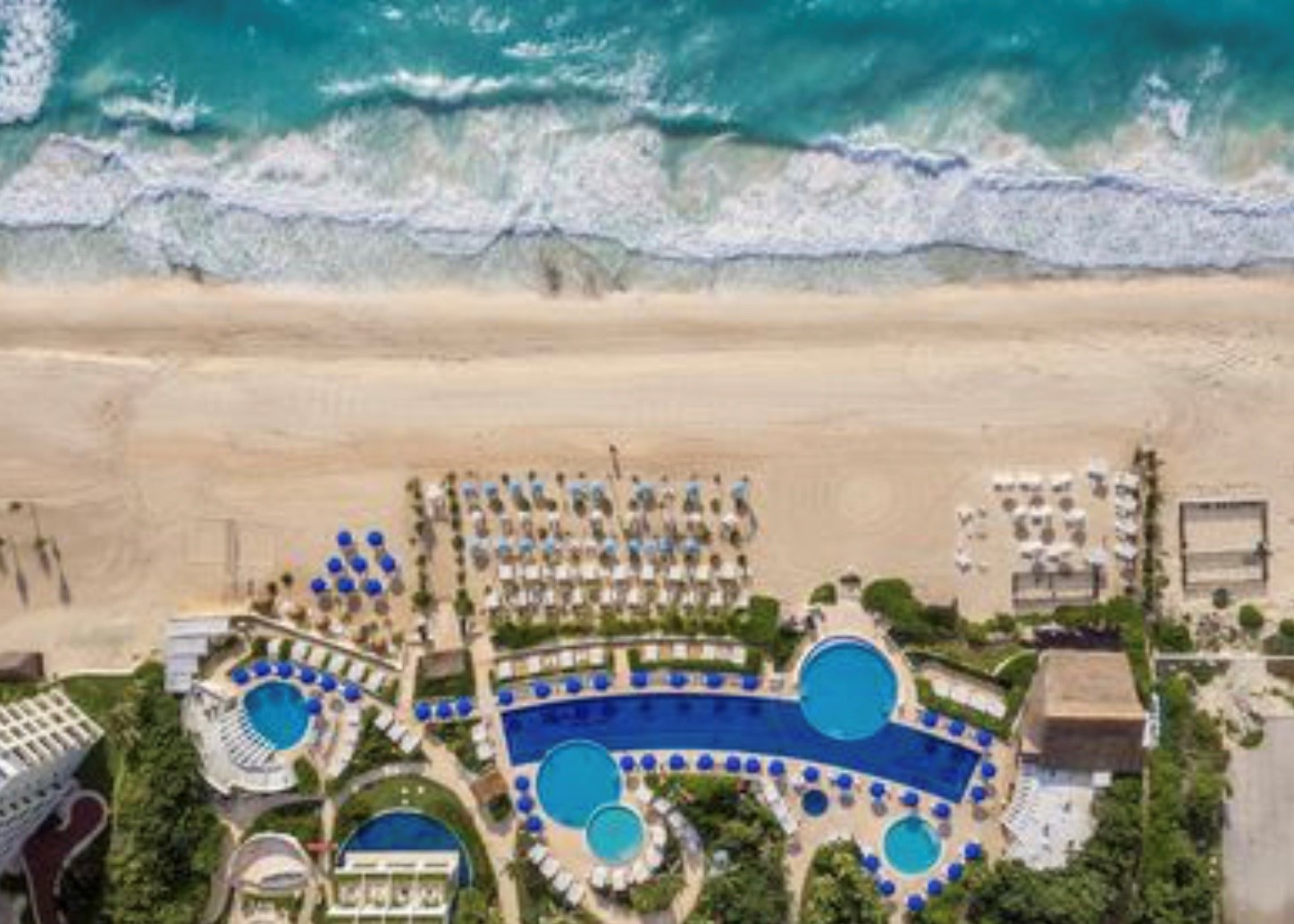 Live Aqua's luxurious, 'sensorial lifestyle resort' includes a diverse range of all-inclusive restaurants and bars, where Executive Chef César Germain leads a culinary team of over 60.
You can read our profile review of Live Aqua Beach Resort Cancún here.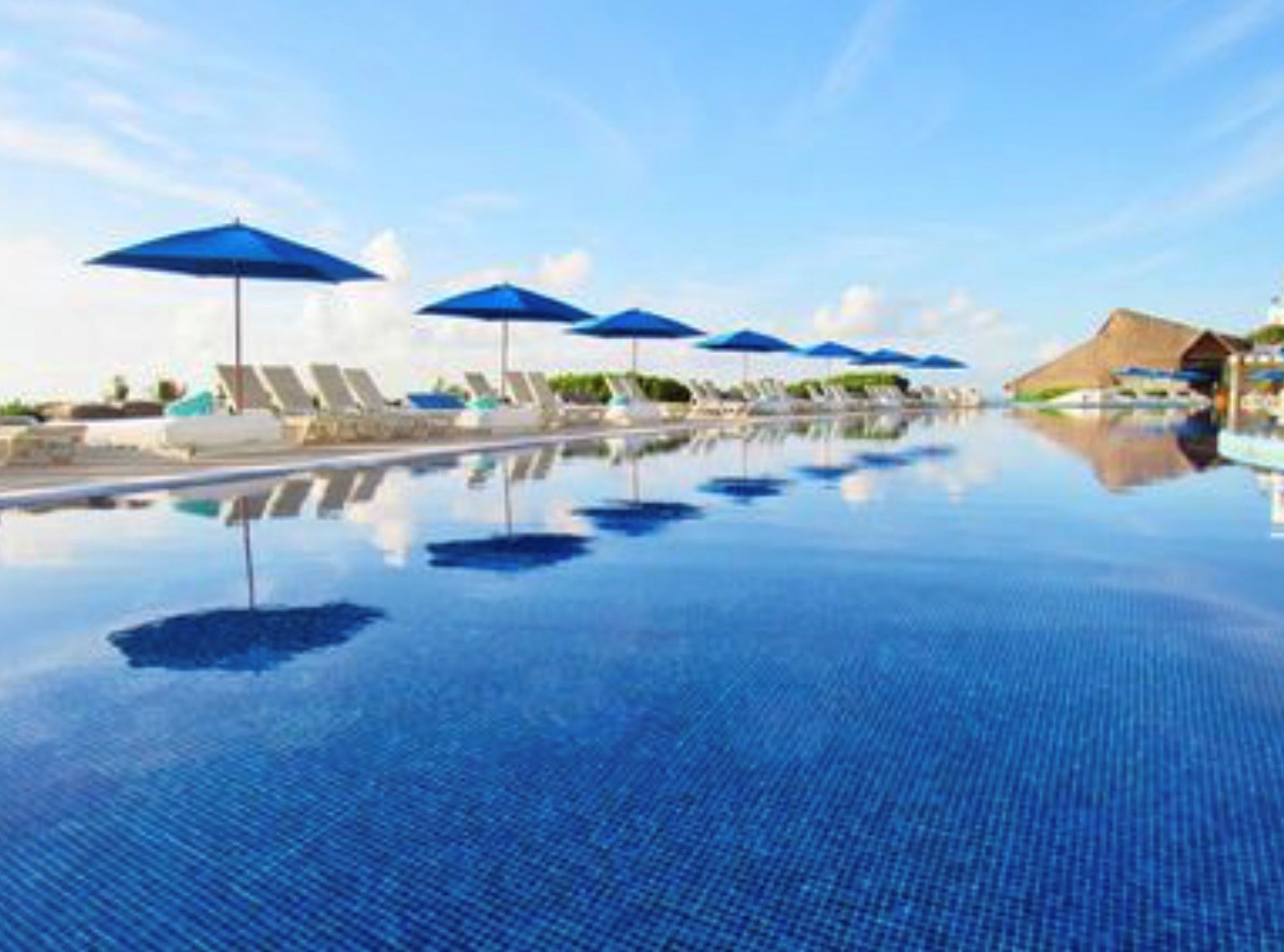 Inlaa'Kech Restaurant is the showcase of the culinary sophistication of Live Aqua Cancún. Here guests can experience truly sensational dining paired with premium national and international wines – it's a gourmet experience for which guests pay a supplement – an investment in a wonderful evening.
In our experience Inlaa'Kech Restaurant was exceptional – a contemporary, minimalist space where the cuisine was the protagonist. Our tasting menu was exquisitely presented, beautiful dishes, creative plating and complex, nuanced layered flavours. The whole experience encapsulated Live Aqua Cancún commitment to sensorial experiences. The meal was an indulgence of sights, textures and flavours.
Inlaa'Kech comes from the Mayan and means 'we two are like one'
I was told that Inlaa'Kech comes from the Mayan and means 'we two are like one' – it's a beautiful expression of friendship, and a lovely way to bring the local culture into the dining experience. We started the evening with a cocktail – a mezcal, the smoky tones of this classic Mexican drink were theatrically and creatively enhanced with a presentation of a glass dome trapping in smoke.
Then a glass of Moet et Chandon Champagne – that always makes the moment feel special.
And the dishes began to arrive.
(The lighting was subdued, so it was difficult to capture with my phone, but be assured that each course was a delight.)
King crab with tomato
Escamoles (ant larvae harvested from agave plants in Mexico) with blue corn
Clams with leeks & potatoes
Delectable mini tacos
Lamb puff pastry with Masala
…and a truly exquisite interpretation of 'surf & turf' – fine beef with Beef with Lobster Thermidor.
Dishes were perfectly paired with wines, including Pascal Jolivett Sauvignon Blanc (France), Sebastiani Chardonnay (USA) and La Casona Cabernet Sauvignon, Merlot (México).
Information
Address: Inlaa'Kech Restaurant, Live Aqua Beach Resort Cancun, Blvd. Kukulcan Km 12.5, Zona Hotelera, 77500 Cancún, Q.R., México
Website: www.liveaqua.com/en/web/live-aqua-beach-resort-cancun/