Maestro DOBEL, Mexico's fastest-growing ultra-premium tequila, has unveiled its latest collaboration with Mexican craft curators Revolution of Forms (founded by former Head of Design at Christie's Rafaella Goffredi) and award-winning Mexican designer Liliana Ovalle. This collaboration launches in the wider context of the increasing appetite for Mexican culture, design and gastronomy.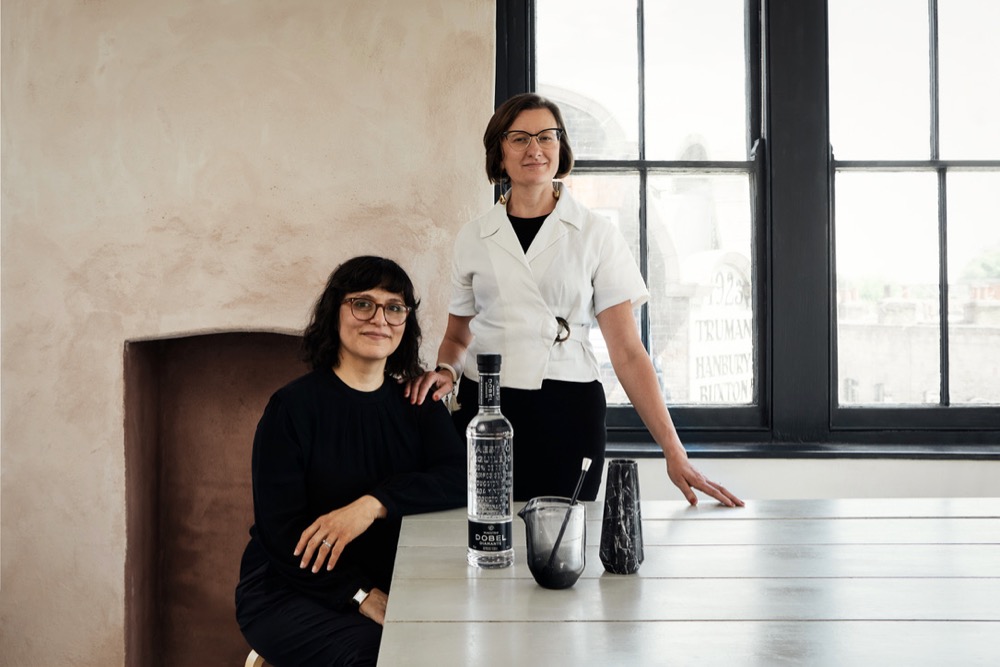 Revolution of Forms, a London–based company, commissioned Ovalle to design the serving concept for DOBEL. In turn, Ovalle recruited specialist artisans in her homeland dedicated to preserving traditional Mexican crafts. These artisans reinterpreted these crafts in inventive, contemporary ways, considering both form and function.
Inspired by the rituals traditional venues in Mexico adopt when serving cocktails, Ovalle's designs are realised by glass artist Diego Vides Borrell and artisan collective And Jacob.
Read our guide to our favourite Tequila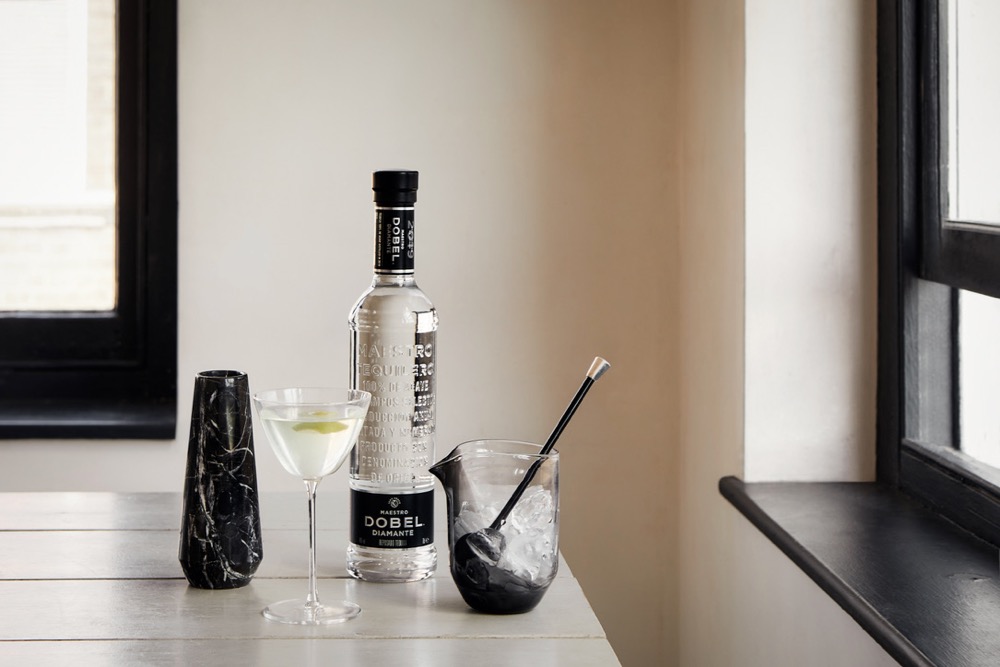 'Encuentros' ('Encounters') reimagines the art of cocktail making and facilitates an encounter with Mexican contemporary design and traditional materials and process – and, pioneering tequila. Ovalle was inspired by Maestro DOBEL's ability to take 11 generations of expertise and produce world–first styles of tequila. The set reflects the transformative process Maestro DOBEL uses to turn agave into their cristalino and smoked tequilas, Diamante and Humito.
Encuentros Jigger – is made from South Mexican Negro del Sur marble, sourced from Guerrero, Chiapas. It was hand-carved by the family of eight brothers who form the artisan collective And Jacob: an innovative, archetonic take on a classic bar jigger.
Encuentros Glass Mixing Jar – smoky, black ombré glass mirrors how the tequila leaves the jug on pouring and nods to the hot ovens which bake the agave. The organic imperfections and flow of the black colouration could only be obtained by the expert artistry of glassblower Diego Vides Borrell.
Encuentros Glass Stirrer – inspired by the coa, a special hoe used for harvesting agave, and tipped with silver, also made by Vides Borrell.
The limited edition 'Encuentros' cocktail-making kit comprises three handcrafted pieces using local materials; a Mexican marble jigger, a glass mixing jug and stirrer. The fifteen sets are available exclusively at Harvey Nichols instore and online from 20th July, ahead of National Tequila Day on 24th July, with a RRP of £275.