Established in 1828 by Félix Courvoisier, the Maison is all about celebrating joy in the everyday. This heritage and philosophy is the driving force of a fresh bottle design, calling on the style of the early 19th century. At the same time, Courvoisier is welcoming a new chief blender.
Joie de vivre, every day
The recently released packaging will debut globally across the award-winning portfolio. It reminisces the distinctive codes from centuries past that made Courvoisier iconic during the Belle Époque era, the opening of the Eiffel Tower and in the royal courts of Europe during the 20th century. This year, Courvoisier will redefine the cognac category as it unveils a new brand world that embodies the French belief of "joie de vivre."
"We are entering a new era for Courvoisier," said Managing Director for Maison Courvoisier Jon Potter. "This is an exciting time for our Maison, as we go back to our roots and embrace what Courvoisier was founded on by Félix Courvoisier. From our home in Jarnac to our portfolio of beautiful, floral cognacs, our house believes in being welcoming to all."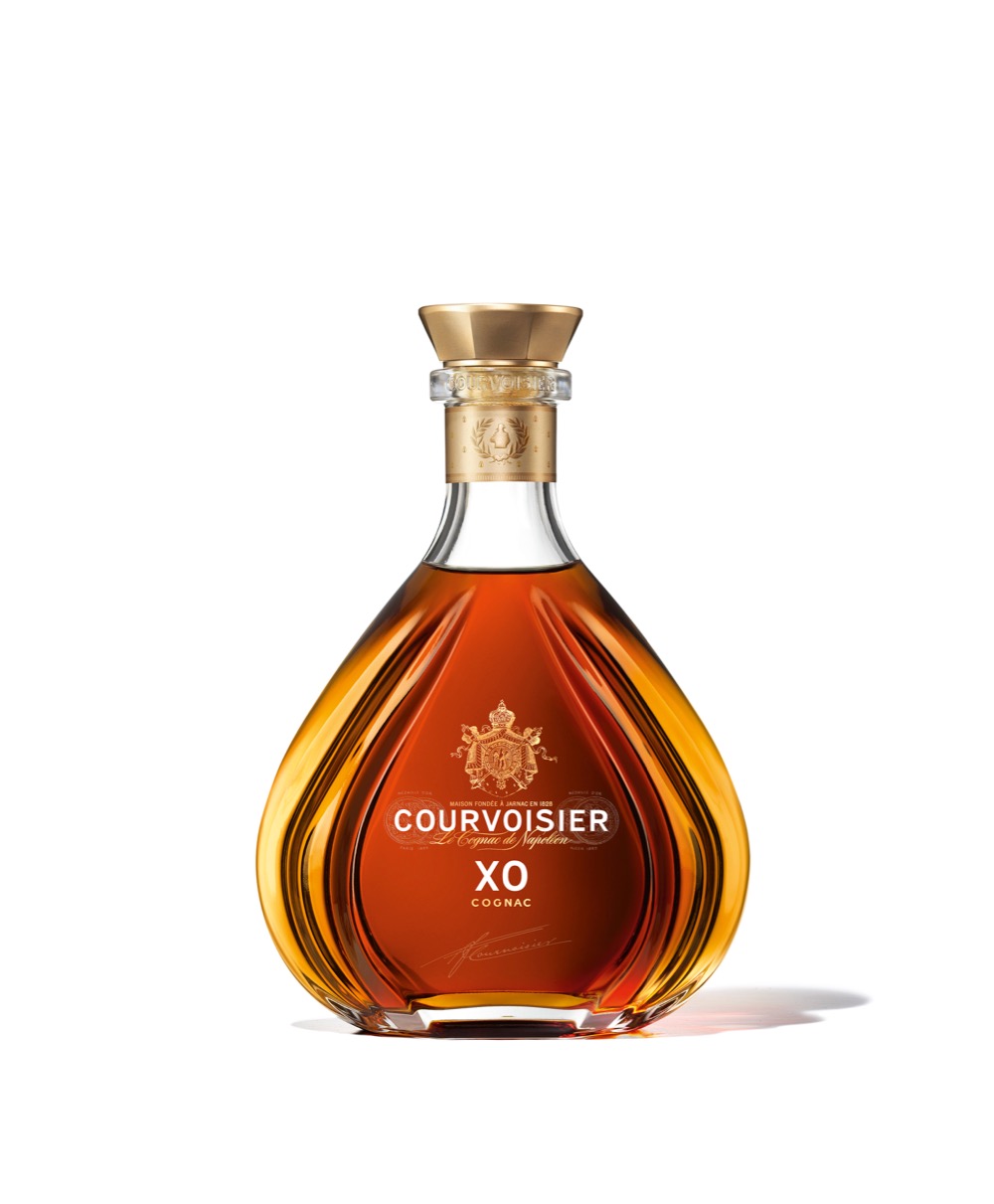 Pinet's legacy
At the same time, Courvoisier has announced the retirement of its sixth Chief Blender, Patrice Pinet, alongside the appointment of his successor, the Maison's seventh Chief Blender Thibaut Hontanx. Pinet joined Courvoisier as production manager in 1989, before being appointed Chief Blender in 2009. Under his expert direction, Maison Courvoisier became widely recognised as the Most Awarded Cognac House. It was Pinet who created the house's most sumptuous expression: L'Essence de Courvoisier and he has been an essential part of bringing the latest Courvoisier vision to life. 
Read our guide to the best Cognac
Introducing Thibaut Hontanx
Pinet has selected Thibaut Hontanx to succeed him as Chief Blender. Hontanx is well placed to continue the tradition of heritage, craftsmanship and innovation; as an integral part of the Courvoisier family, he most recently served as Master Distiller.
"It is a true privilege to continue to make the dream of Maison Courvoisier a reality," says Thibaut Hontanx. "As newly appointed caretaker of our exceptional range of cognacs, I will continue to embrace the Maison's commitment to the community. As each drop of our cognac is a collective effort, from our vine growers to our distillers, we value our close-knit group of artisans in Jarnac."
Yinka Ilori – Ambassador of Joy
The Maison is welcoming the artist and designer, Yinka Ilori, as its global "Ambassador of Joy". This is a role created exclusively for the vibrant storyteller as part of a new global partnership. Ilori is a London-based multidisciplinary artist, who is best known for fusing his subject with his British-Nigerian background to create unique and memorable stories through cutting-edge design. In-line with the brand's philosophy, "We Found Joy," is a fully immersive series of global events which brings the beauty of summer in Courvoisier's home of Jarnac, France, to life.
"For me, the essence of joy is through the use of colour. It makes people smile, it brings people together and delivers a natural sense of conviviality," said Yinka Ilori. "Like Courvoisier, each piece of my work is inspired by community, a celebration of the fabric of collective energy. I am delighted to be appointed global Ambassador of Joy for Maison Courvoisier and look forward to introducing the world to 'We Found Joy', a physical manifestation of a warm summer's day in Jarnac, France."
Offering an exquisitely balanced and vibrant range of cognacs, Courvoisier's expressions include VS, VSOP, XO, and the ultimate expression of the House, L'Essence de Courvoisier.