From fine a la carte in fancy hotels to rural gourmet retreats, quirky picnic settings and candlelit waterside alfresco meals, the Thai dining scene has it all. If you're planning a honeymoon, anniversary or proposal, here are the restaurants you mustn't miss.
Read our guide to the best luxury hotels in Khao Lak, Phuket and Krabi
Black Ginger – The Slate – Phuket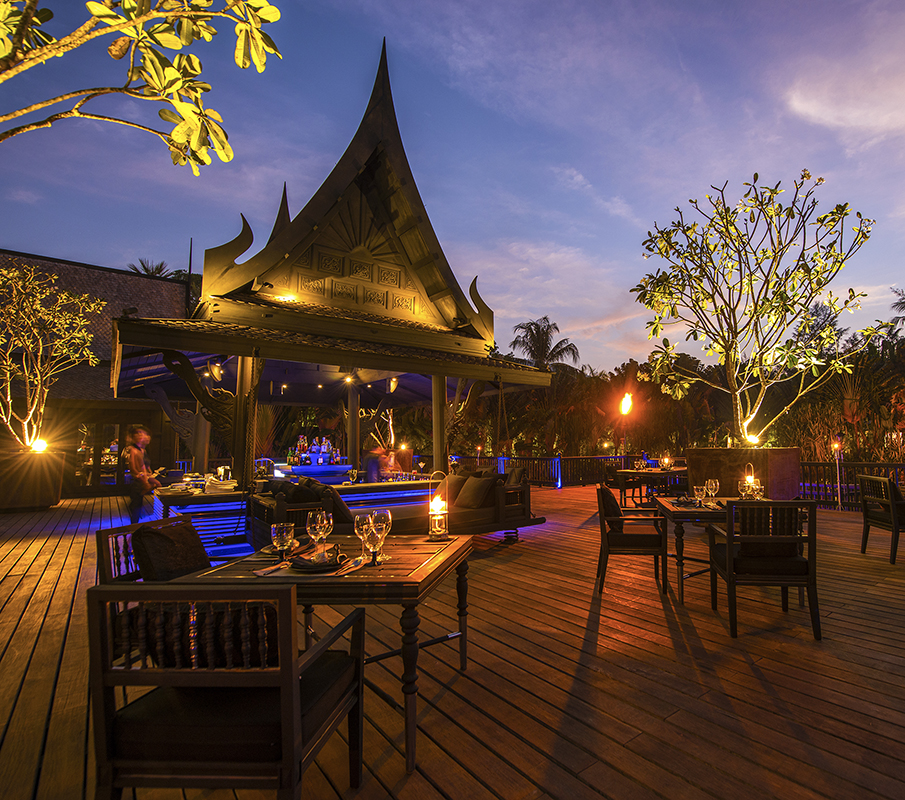 Arriving at The Slate resort in Phuket, you'll be gently ferried across a torch-lit lagoon to a traditional teak pavilion. Take a seat in the exotic chandelier-lit indoor area, or on the deck surrounded by lanterns, and gaze out over the waters. Here Chef Anongrat Meklai serves southern Thai style cuisine, delivered by waiting staff in traditional dress. Freshly caught seafood features heavily on the menu, along with sweet and spicy flavours and organic veg that's grown on-site. Popular signature dishes include fish curry and whole grilled lobster.
The Edge Restaurant at The Sarojin – Khao Lak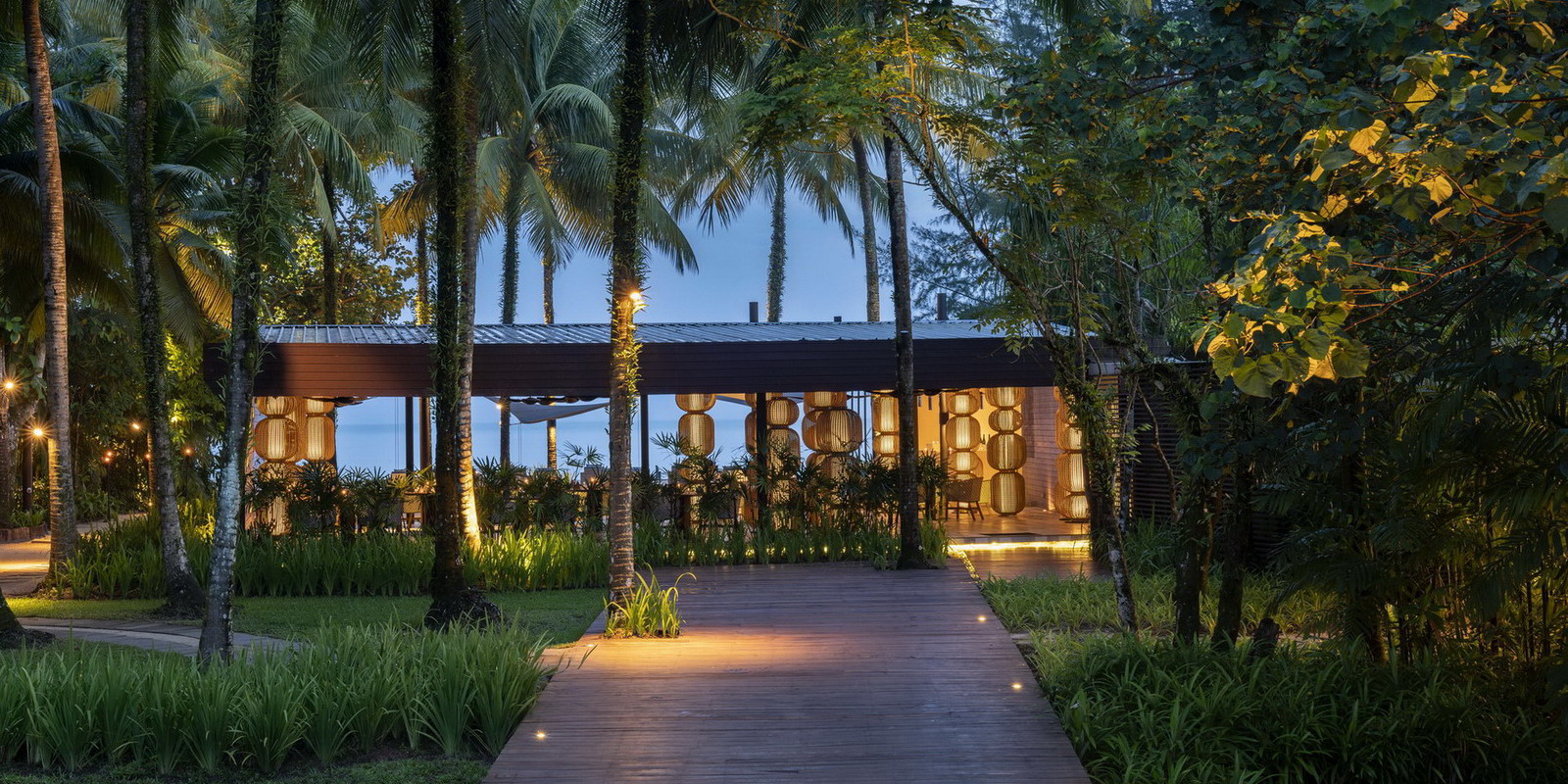 Exclusive, secluded boutique hotel The Sarojin in Khao Lak, provides a leafy backdrop for this cosy seafood restaurant. Located beside the beach, with stunning sea views and formed around a large fig tree, diners can choose to sit under the stars in an open-air timber pavilion, on the lawn or on timber terraces under the shade of the surrounding palms as a gentle breeze brings welcome cooling. The offer includes fresh catches from the Andaman Sea, local markets and the hotel's own garden, with a choice of international and Thai cuisine. And while the ingredients may be local, there's a wide range of imported wines and beverages, ensuring your favourite tipple is on hand.
Benjarong – Bangkok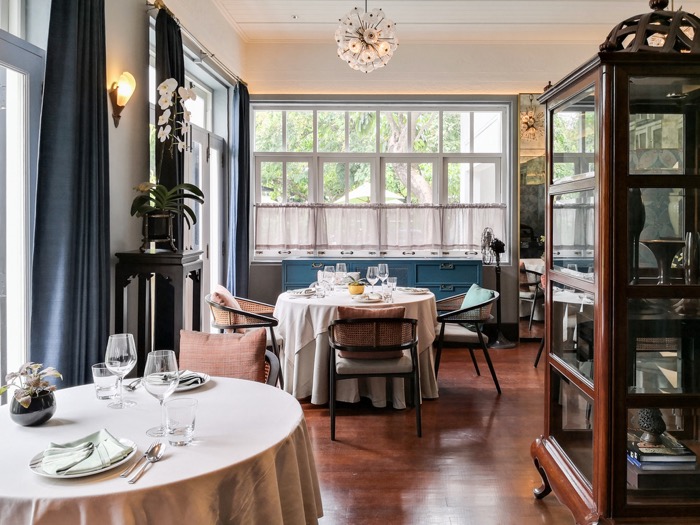 For supreme elegance and sophistication, head to Khet Bang Rak, where you'll find Benjarong. Muted pastel palettes, beautifully restored antique furniture and a hint of colonial style in the decor create a refined indoor ambience. Part of the Baan Dusit Thani group, this is one of three of its restaurants, each with its own personality. Led by Chef Sukanya Ngarmsrikham, dishes are contemporary, using modern techniques, yet incorporating traditional Thai flavours. The fruity cocktails are especially moreish and the wine list is extensive.
Vertigo at the Banyan Tree – Bangkok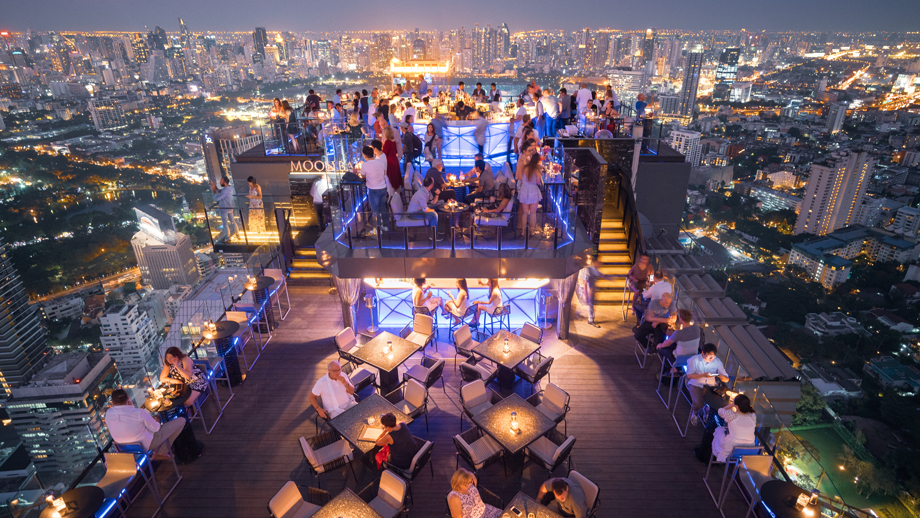 As its name would suggest, this is dining at height. Found on the 61st floor of luxury hotel The Banyan Tree in Sathon, this glitzy restaurant offers open-air views of the city and Chao Phraya River. Arrive at dusk and enjoy a Vertigo Sunset cocktail as night falls. The terrace and interior dining room resemble a fancy cruise liner. Inside there are panoramic viewing windows, while outside you'll find teak railings, white chair covers and candlelit tables laid with crisp linen. Vertigo's silver service is attentive, while the menu fuses Asian, Mexican and European flavours to create an international range suitable for all tastes.
The Grotto at Rayavadee – Krabi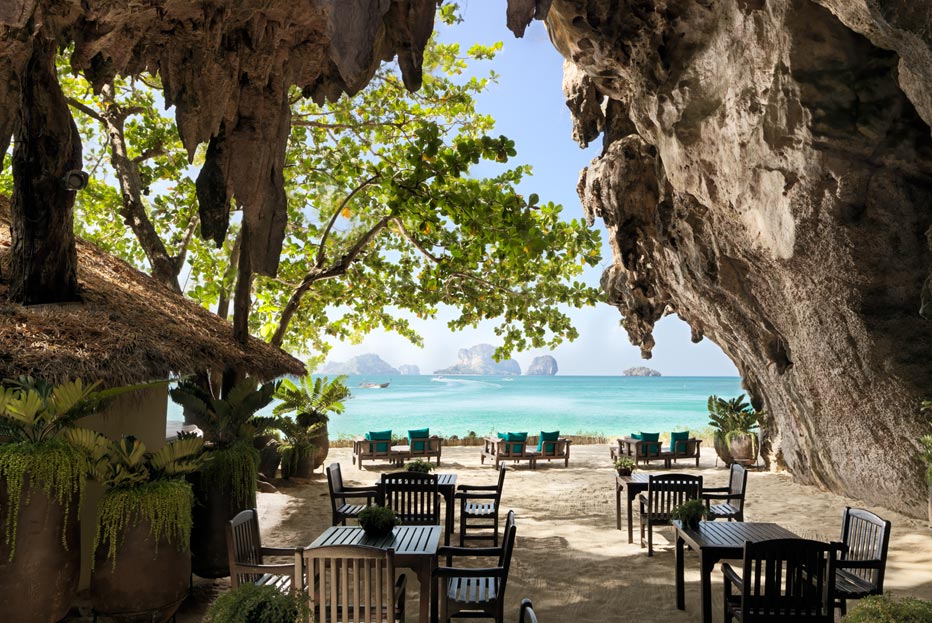 Couples seeking a more casual atmosphere will adore the magic of The Grotto, part of the upscale Rayavadee Resort. Tucked away beneath a limestone cliff, the waters of Phranang Beach lapping at its edge, this alfresco delight is a wonderful spot to while away many an hour. Patrons are encouraged to linger. Take a seat at one of its teak chairs and tables directly on the sand either shaded by the grotto's overhang, or right on the sun-soaked shore. Bring a book and relax over afternoon cocktails and snacks, then stay for the evening, when an upscale gourmet barbeque is prepared. The Grotto is rustic simplicity meets sumptuous romance.
Dining on the Rocks at Six Senses – Koh Samui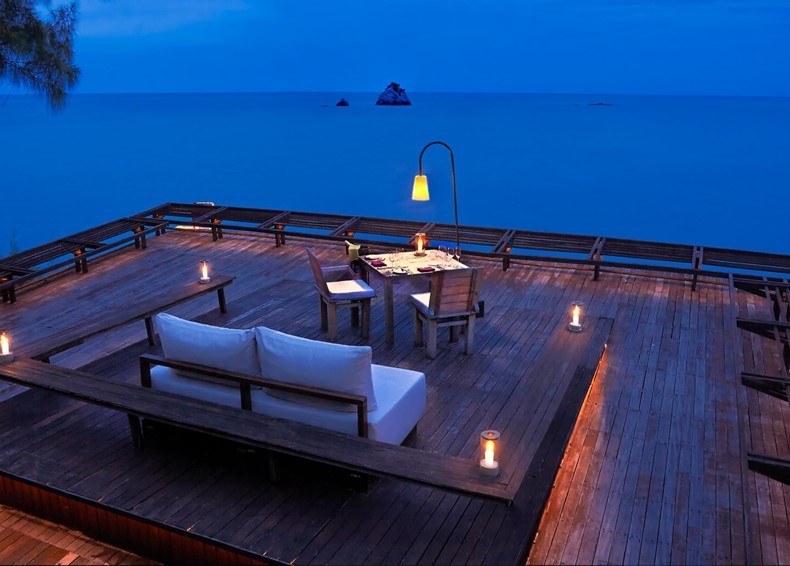 Intimate and sophisticated, this Six Senses resort inhabits a gorgeous waterside spot. A large ten-tiered teak terrace juts out over the sea and boulders beneath. Comfy cream seating and wooden tables are arranged so that each enjoys optimum 270-degree views and increased privacy, while a softly lit bamboo bar showcases a range of spirits. Meals by Portuguese chef Sandro Teixeira are delicious, imaginative and original, packed with nutrition and organic ingredients. There's a choice of a la carte or a number of adventurous culinary journeys. It's the perfect spot for a proposal – ask for table 99 or 100 for the most private romantic experience.