Finally, Malaga city has the stylish boutique hotel it deserves in old town.  Just opened, the delightful Hotel Palacio Solecio is right in the heart of the coty's old quarter, in on Calle Granada.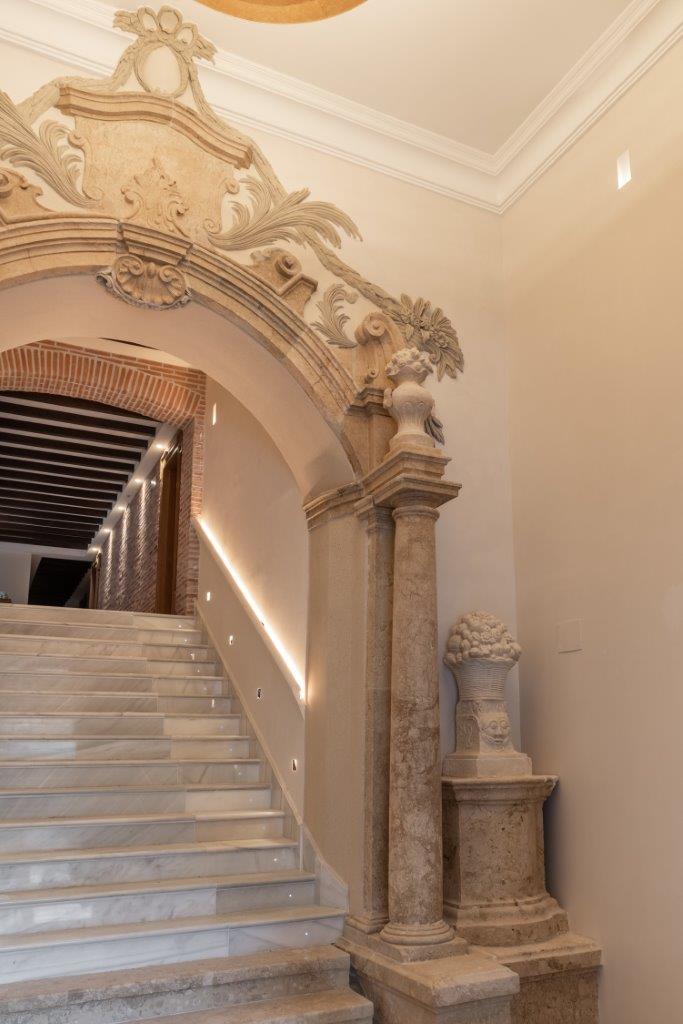 Lots of Andalucian flavour has been incorporated into the new property, from commissioned tapestries, Málaga paintings, rustic esparto blinds, tiles, and ceramics.
The rooms use lots of wood, from panelling, herringbone floors, and custom doors. We visited the property just before it opened and can say that the design is even better than it seems in the photos.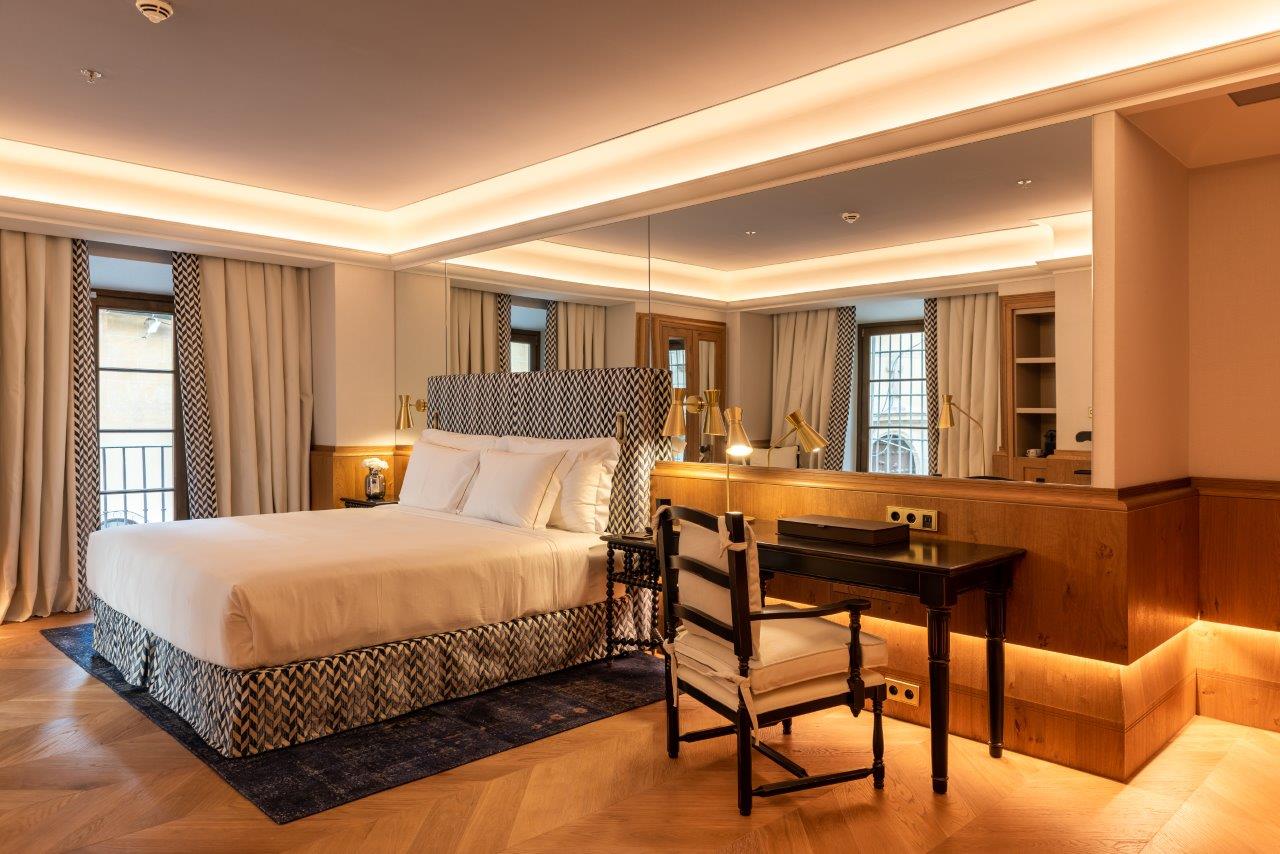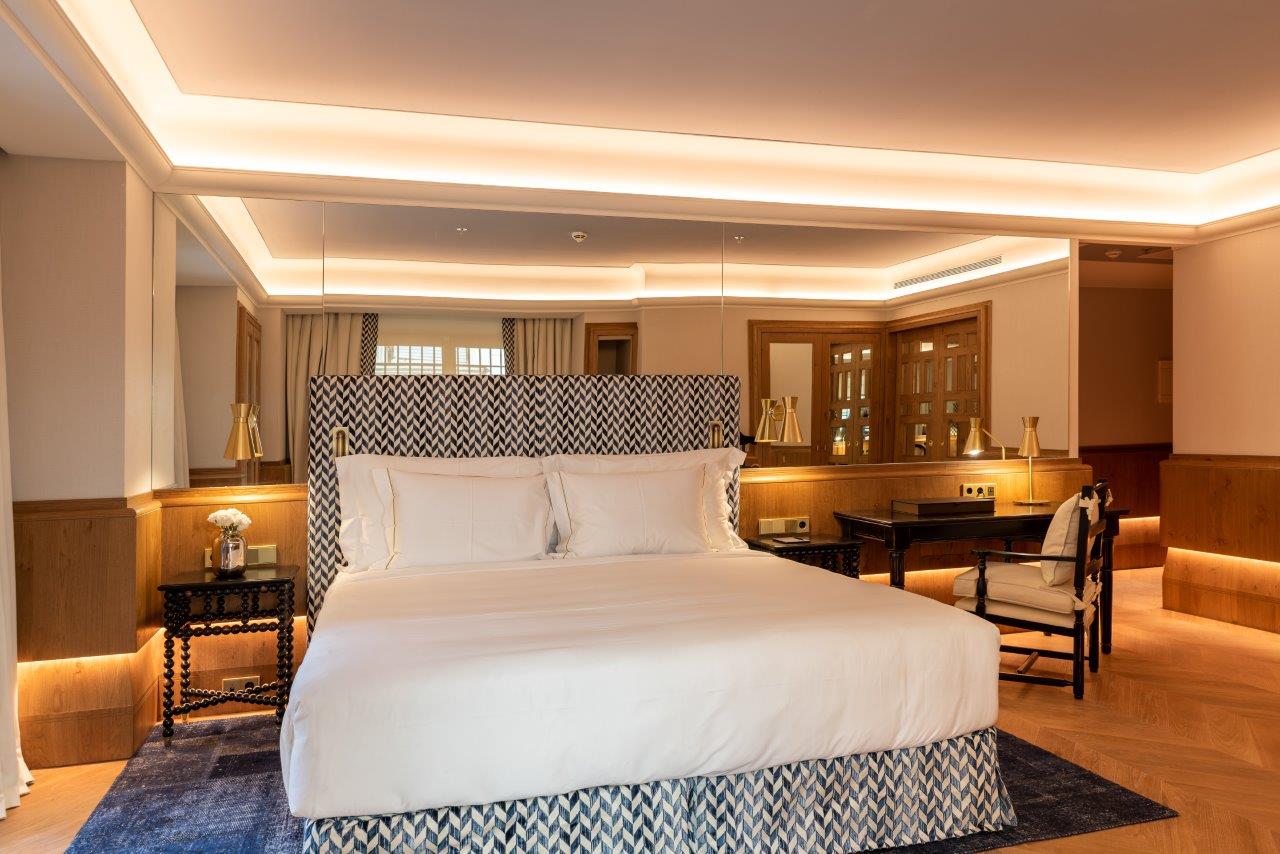 The lighting around the walls and ceilings for example actually looks even better when you are in the guest rooms. Bathrooms look smart with a white marble and  herringbone floors.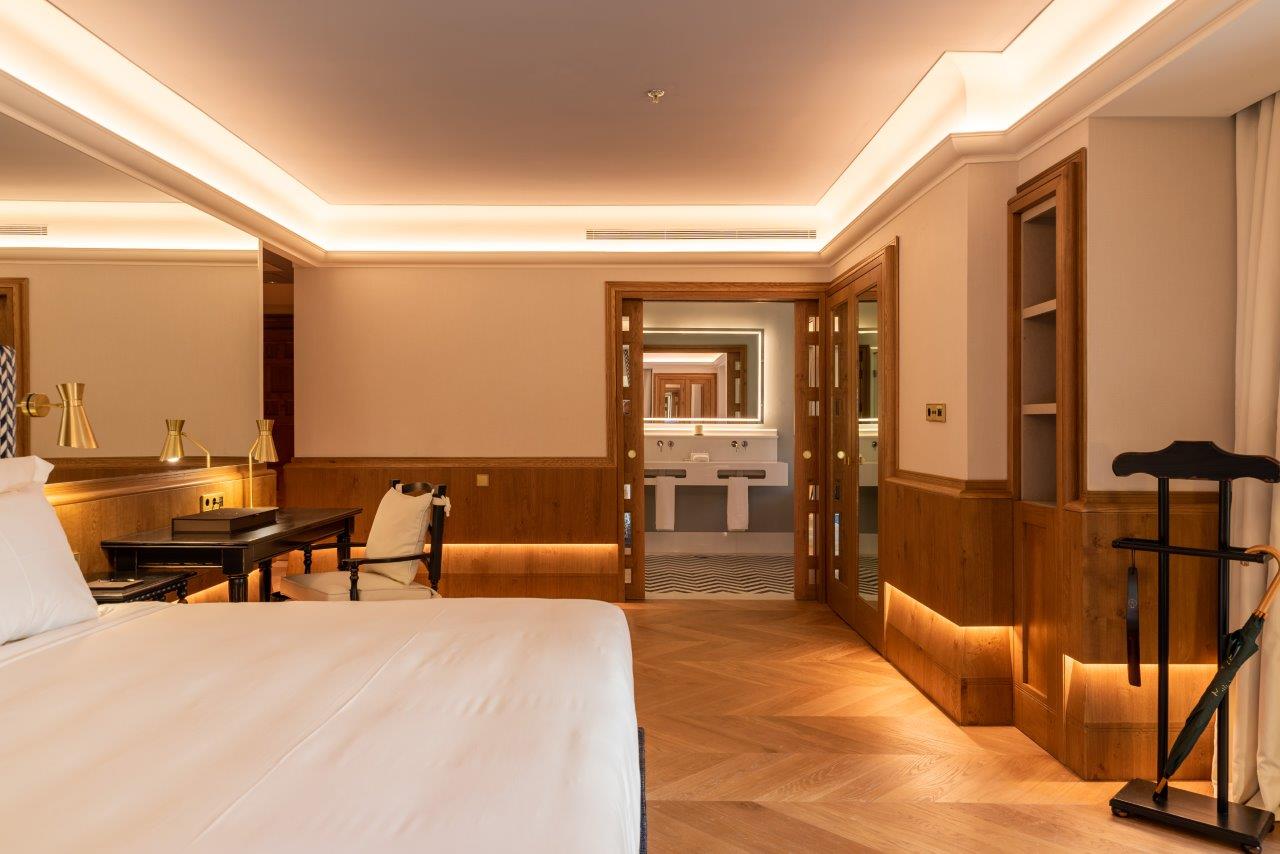 If you are looking for a romantic escape, choose room 501, at the very top of the palace this intimate space has panoramic views across the city including the cathedral, alcazaba, and the sea.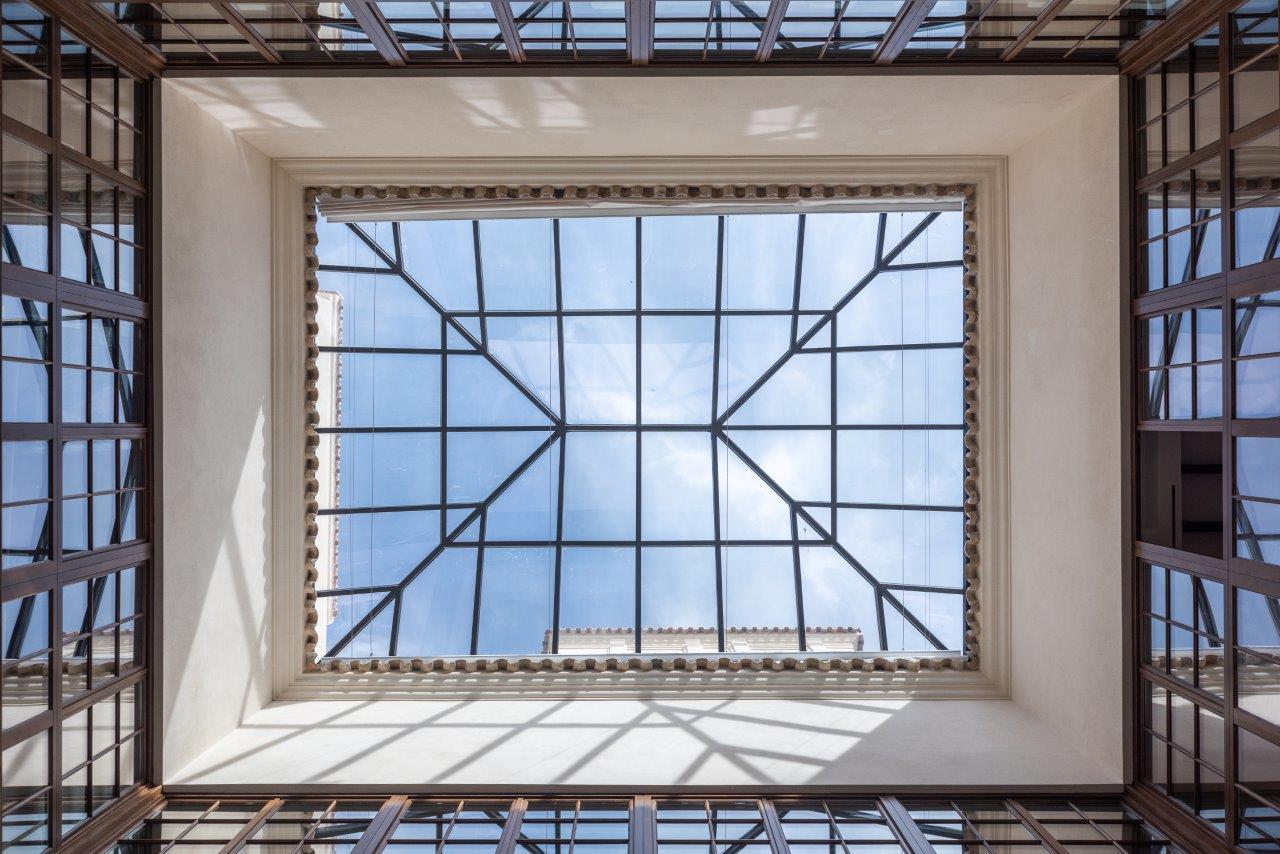 After an investment of 30 million euros, the 18th century palace, former home of Genevan entrepreneur Felix Solesio, has been rescued from near terminal decay, and transformed into a 68-room, 4-star boutique hotel which promises 5-star service. The new hotel incorporates elements saved from the original ruins, including the portico of the grand staircase, many of the patio courtyard columns, as well as original ironwork. The architect of the palace was José Martín de Aldehuela, who also designed the iconic 'Puente Nuevo' bridge that spans the gorge in Ronda.
The hotel has a gym, business meeting rooms as well as a restaurant & bar, 'Balausta' under the culinary direction of Chef José Carlos Garcia who designed the menus.
Information
Hotel Palacio Solecio
Calle Granada 61
9015 Malaga, Spain
Email: info@palaciosolecio.com
Website: www.palaciosolecio.com
The hotel is operated by Marugal, a favourite hospitality company of mine. They look after the fabulous Totém Hotel in Madrid, (also URSO Hotel & Spa in Madrid), the delightful Torralbenc in Menorca, and Cap Rocat in Mallorca. You can read my profiles on all these properties here on The Luxury Editor.