IHG Hotels & Resorts has announced the opening of its first Vignette Collection hotel in Europe – Casa da Companhia, located in the centre of Porto, Portugal. Vignette Collection, the newest brand in IHG's luxury and lifestyle portfolio, is a family of luxury hotels that aim to benefit local people and places with each stay. Casa da Companhia is set in the Clérigos district of Porto, where travellers can enjoy the city's serene ambience and historical character. Guests of this unique hotel can experience a travel experience with a distinctive outlook and story to tell.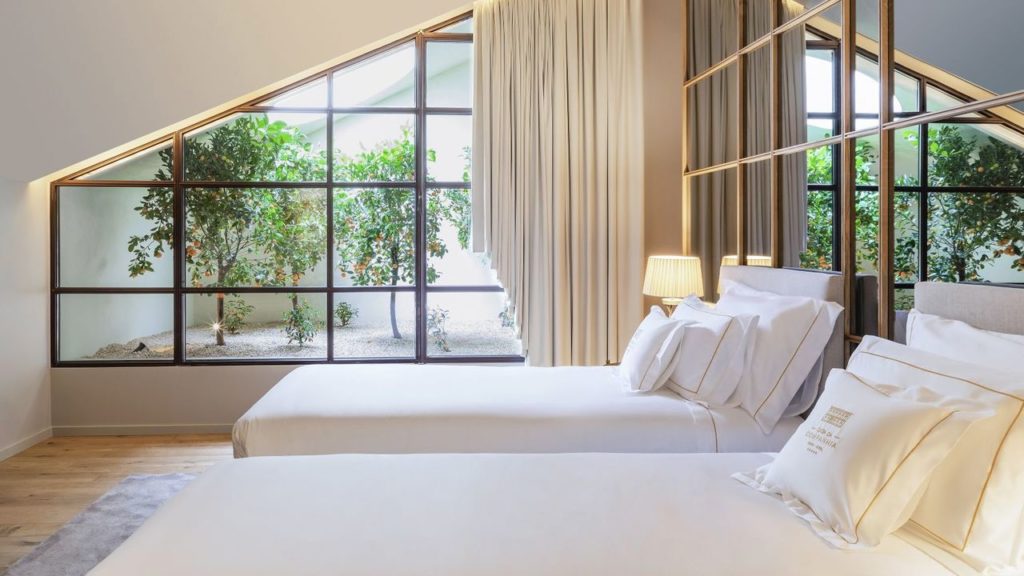 This truly unique property, located just five minutes walking distance from São Bento Station, offers timeless design in one of the city's most emblematic houses. Boasting 40 rooms including three suites, a luxurious spa featuring treatments from Holiclinica, a fitness suite, heated indoor and outdoor pools, and an outdoor terrace, the hotel has a high-end boutique feel. On its doorstep are the main city attractions, such as the medieval architecture of the city's buildings, the plentiful gardens with a myriad of colourful flowers, and the cosmopolitan port area with its selection of cafes, bars, and eateries.
Read our guide to the best hotels in Porto
Casa da Companhia, located on vibrant Flower Street in Porto, is renowned for its Mediterranean gastronomic experience. Executive Chef has crafted a menu of dishes inspired by his childhood, his roots and his accumulated knowledge over the years. The menu is filled with international trends and spices from India, with a focus on local produce from the Porto coast, plains and Trás-os-Montes mountains.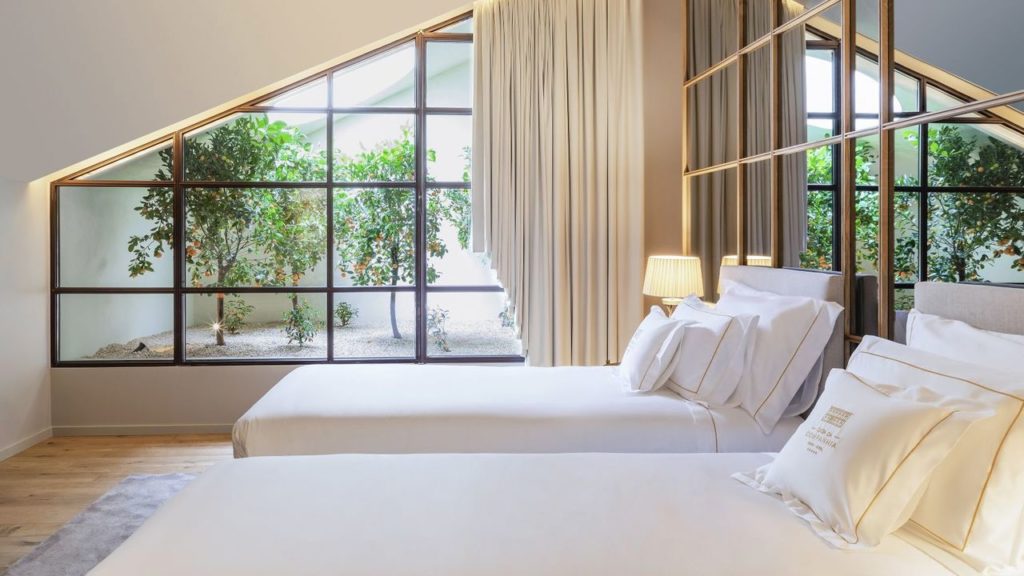 As the former headquarters of Real Companhia Velha, the famous Port company, guests are invited to partake in the tradition of 'fire opening' a bottle of Port every Wednesday and Saturday from 6 pm to 7 pm, accompanied by a glass of Port and a chocolate truffle. This is just one of the 'Memorable Rituals' that Vignette Collection hotels offer to make every stay unforgettable.