Burgeoning hospitality group Evok, introduces Cour des Vosges as its fourth and latest Paris property, joining Nolinski, Brach and Sinner, in its growing portfolio. An extended stay property, Cour des Vosges launches with 12 luxury rooms and suites, tea room, restaurant and roman bath.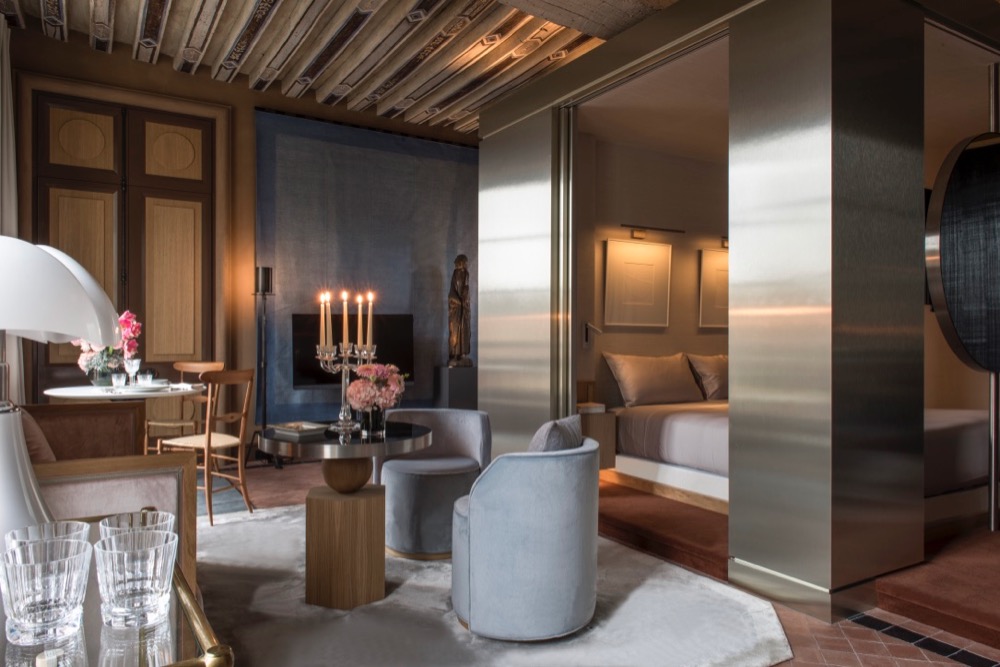 Paying homage to the authenticity and spirit of the location, Le Marais is famed for its art, design and fashion. Preserving the culture and history of the French royal past, Cour des Vosges intersects contemporary design with period objects, antiques and references. A natural heritage site of the former Hôtel de Montbrun, Evok transports guests back in time to the residence of a noble lineage of erudite scholars and collectors of art. The structure of the building remains intact and features the original ceiling beams from the 17th century. Cour des Vosges is the only hotel on the Place des Vosges which boasts a stunning bird's eye view of the Square Louis XIII, surrounded by the pink brick pavilions crowned with slate roofs.
Read our guide to the best luxury hotels in Paris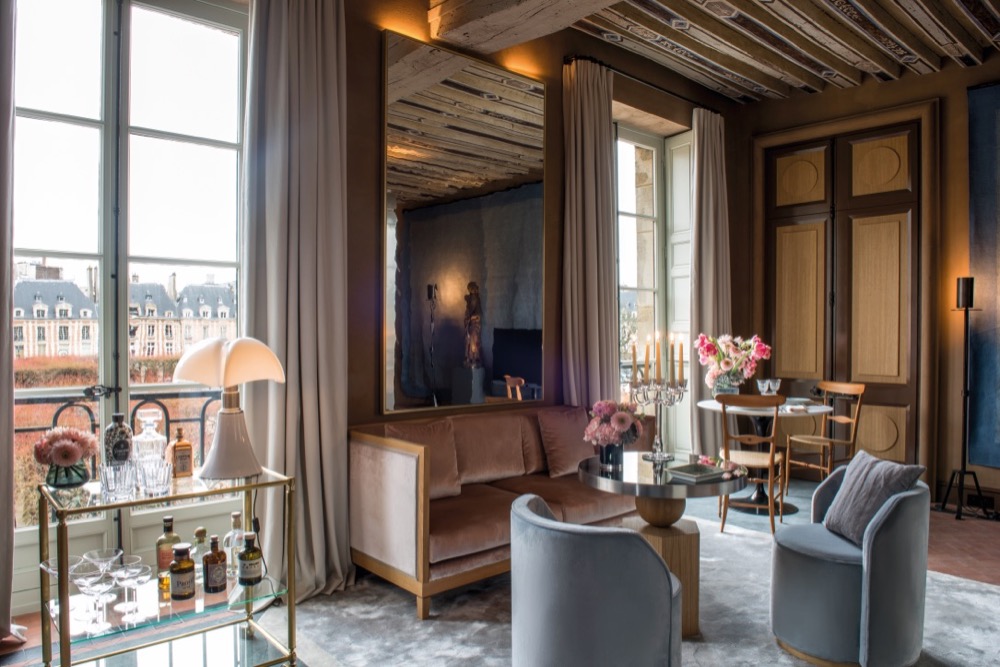 Capturing the art de vivre and elegance of Parisian mansions of a bygone era, the interior design is by Lecoadic-Scotto. Blending a mix of 17th century splendor and 1970's design, the apartments are located across four floors with painted wooden ceilings, windows overlooking the tree lined square and with ample natural light. Antique mirrors and art pieces adorn the walls, accompanied by furnishings upholstered in pastel blue and pink fabric. Lacquered screens and sliding walls offer a flexible space along with old terracotta, azure tapestries, a reimagined four-poster bed as a steel canopy that can be closed off for complete privacy, and candelabra lamps serving as just some of the features that add to the elegance of the space.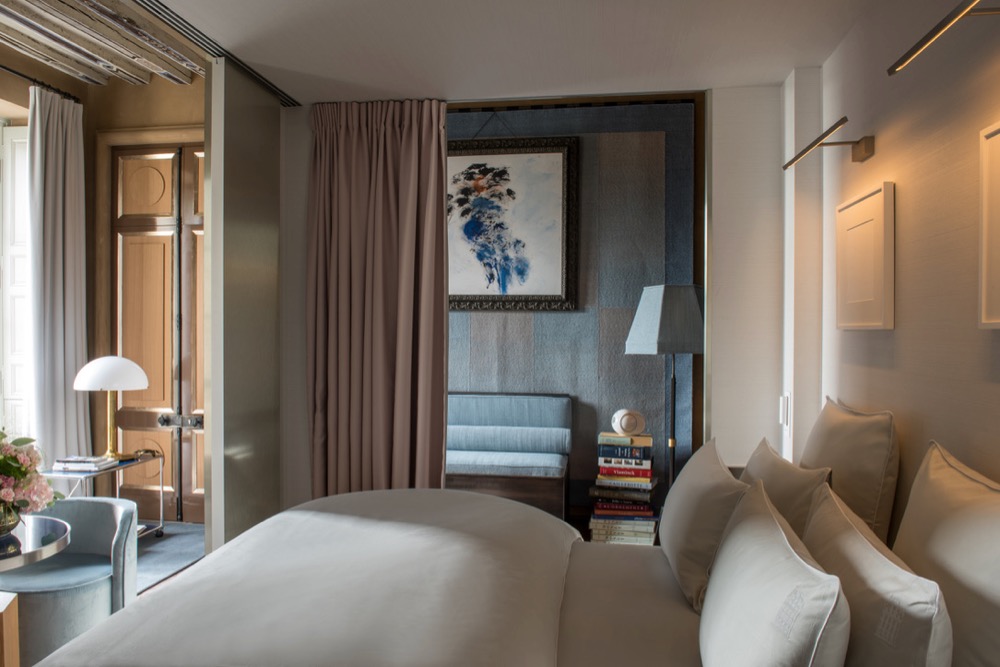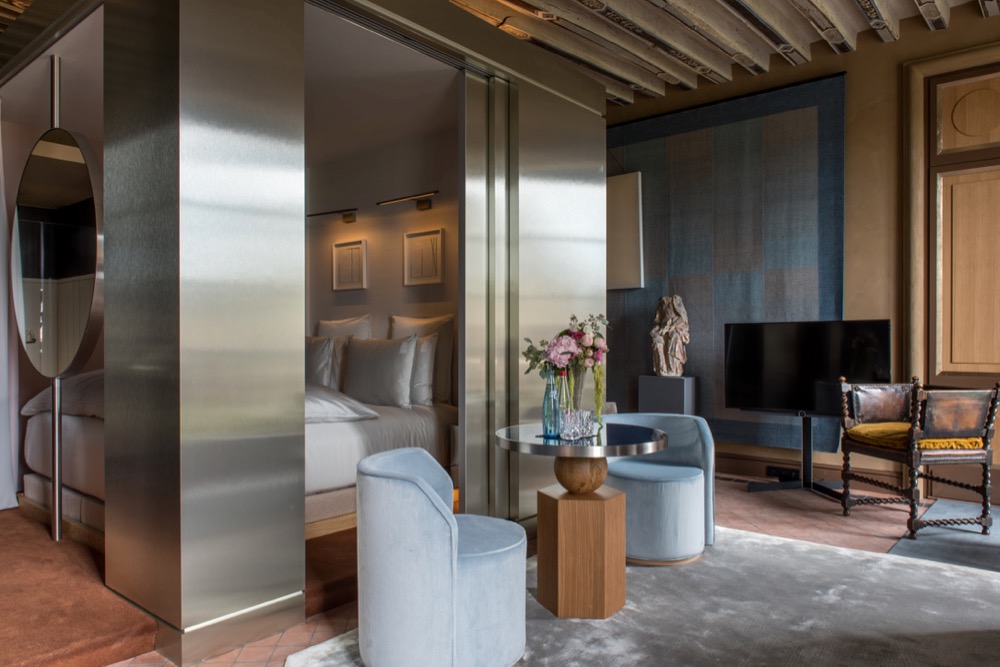 Experience the charm of Le Marais and immerse oneself in the neighbourhood life. The property offers a private experience, evoking a home away from home. Guests are able to request a specific suite or room, with some including kitchenettes for in-suite cooking. Visitors can enjoy undisturbed intimacy accompanied by five star and high touch service for each guest.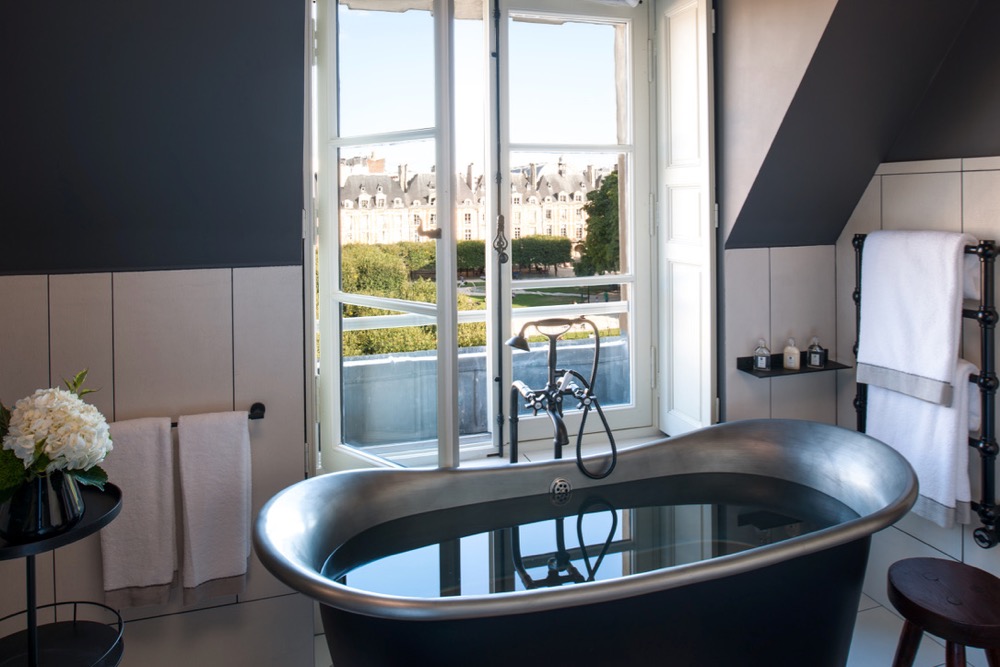 Open to the public, the ground floor offers light bites at Brach – La Patisserie corner, which offers a selection of sweet treats by patisserie chef Yann Brys, who was named Meilleur Ouvrier de France in 2011. Visitors can also relax over a cup of tea from the Tea Room or enjoy the weather on the outdoor terrace.
France's royal past reverberates through the walls at Cour des Vosges to reinvent history and awaken the senses for an unforgettable journey.
www.courdesvosges.com