You can read The Luxury Editor profile on Justa Rufina restaurant here.
Justa Rufina is where guests enjoy elegance and vibrancy, a touch of tradition, and plenty of culinary innovation and fun. This is a city restaurant offering an urban buzz, excellent cuisine, and very accessible prices – I genuinely recommend this place for dining in Seville.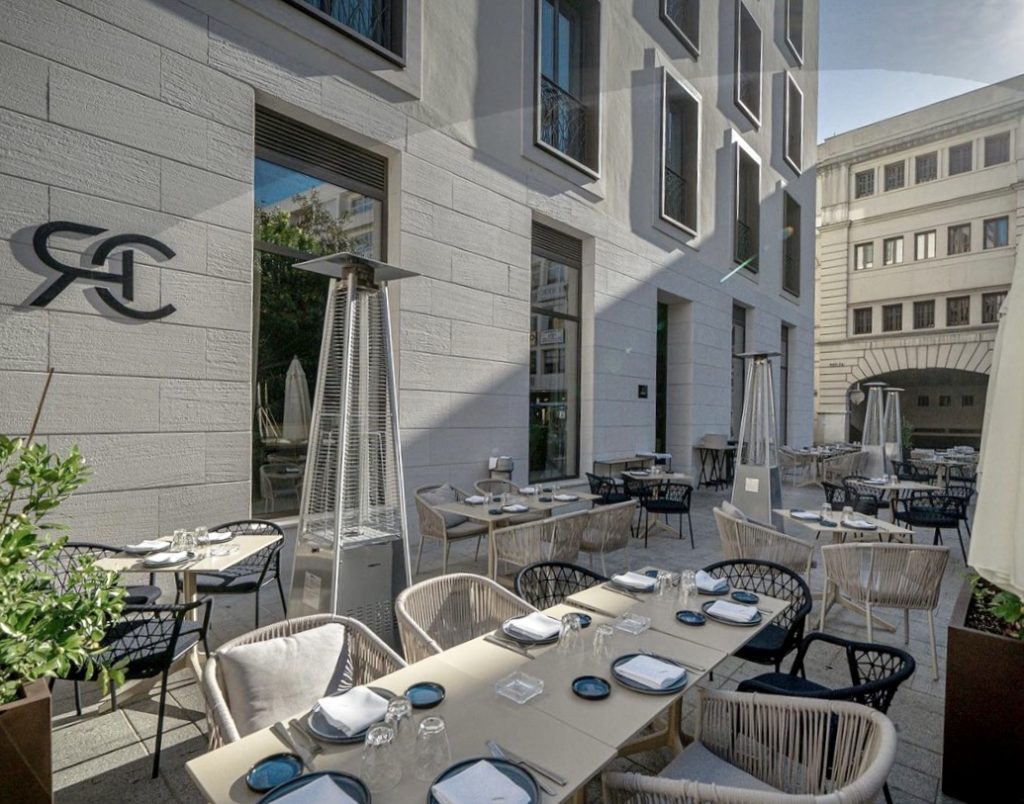 Festive Dining
Celebrate with friends and family with Justa Rufina's choice of group menus, from 40 euro per person, with sharing plates to start, a choice of gourmet main dishes and a tempting desert.
Menu V Centenario
This lunchtime menu, available from Monday to Friday, includes a welcome 'Chantico' cocktail, starter sharing plates of tuna with roast avocado, followed by tender roast pork loin and a delicious chocolate desert.
Arrozada Special Lunch Menu
On my recent trip we enjoyed the new Arrozada lunch menu, available Monday to Friday. This abundant meal has a rich seafood creamy rice dish as the highlight.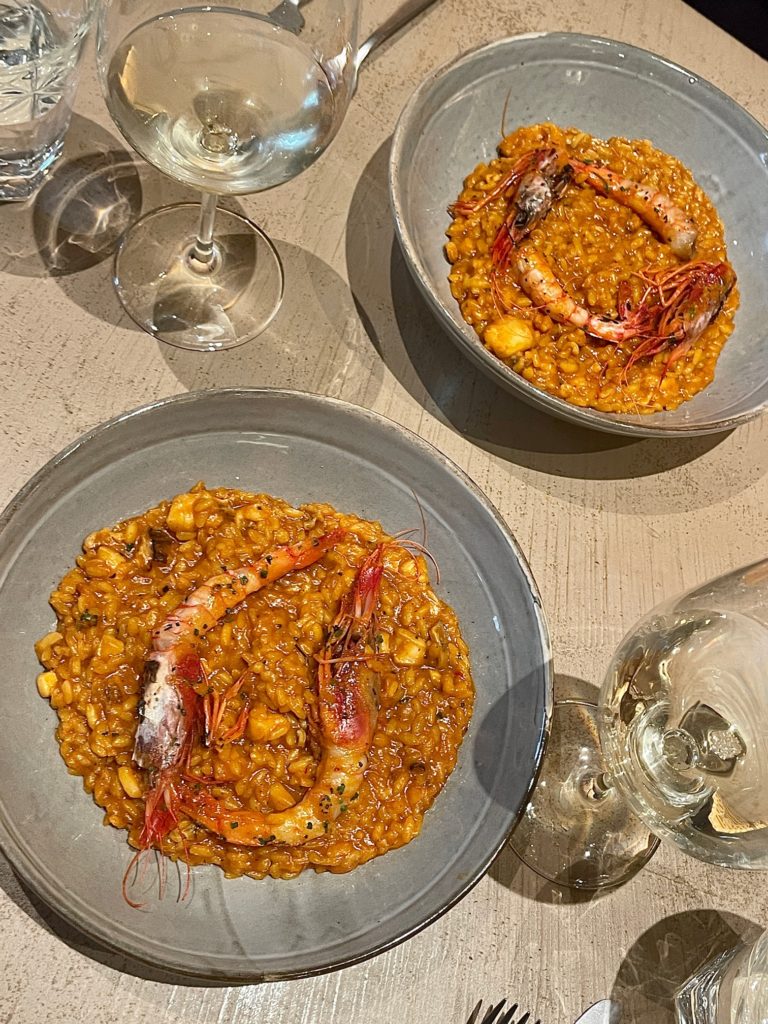 Come with a healthy appetite, as the lunch is very generous, starting with sharing plates for the table of Russian potato salad (a Spanish delicacy, despite its name) served with tuna belly. There is classic jamón ibérico croquettes too, and tasty fried merluza with a fresh, herb-citrus dipping sauce.
The signature rice (arroz) main dish is a delight. Garnished with juicy prawns, it's a sophisticated, yet hearty dish, that's perfect for winter. The cheesecake pudding is divine.
Justa Rufina & Inés Rosales Christmas torta de aceite
I also tried the signature, festive 'torta de aceite' which Chef Manuel Berganza has created with the R&D team at the Seville's famous bakery 'Inés Rosales.'
This company is part of Seville's gastronomic heritage, making these emblematic 'cookies'  with olive oil. The products are exported worldwide, so more people are familiar with these tasty treats, which work so well as a snack with coffee, or even as part of a savoury dish.
Only available at Justa Rufina during the festive holidays, these delicious 'tortas' truly capture the flavours and aromas of Christmas.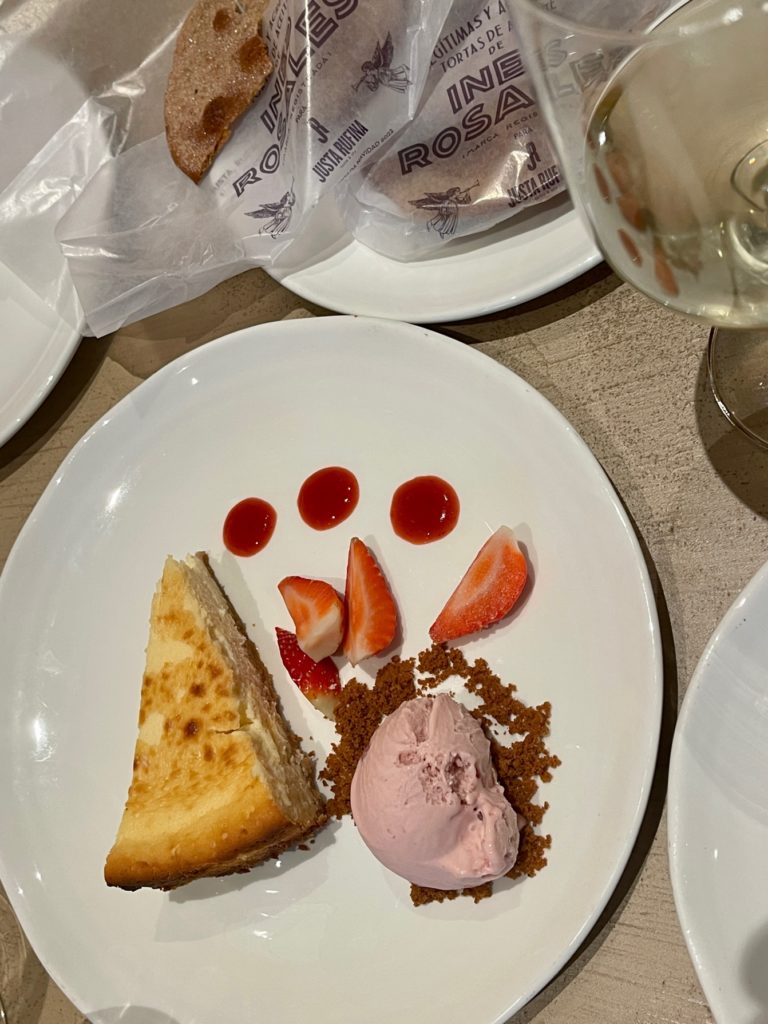 Find Out More
Website: Justa Rufina, Pl. de la Magdalena, 5, 41001 Sevilla
Address: justarufina.com