Promising a luxurious Mediterranean escape with unparalleled access to Santorini's iconic views and rugged coastlines, Nobu Hotel Santorini will open its doors this month. The hotel, which is Nobu Hospitality's first venture in Greece, will offer Nobu's signature heartfelt service, the brand's understated luxury flair, as well as a new mesmerising, sea-facing dining destination in the form of the country's very first Nobu Restaurant.
The new Nobu Santorini hotel will offer some of the chef's most iconic dishes, as well as new recipes inspired by Greek culinary tradition. Housed in the namesake 5-star hotel on the breath-taking Oia-Thira trail. True to Nobu's DNA, the menu will feature some of the chef's iconic (and most replicated) dishes, including the Black Cod Miso and Yellowtail Sashimi with Jalapeno, as well as new recipes inspired by the world-famous Greek culinary tradition.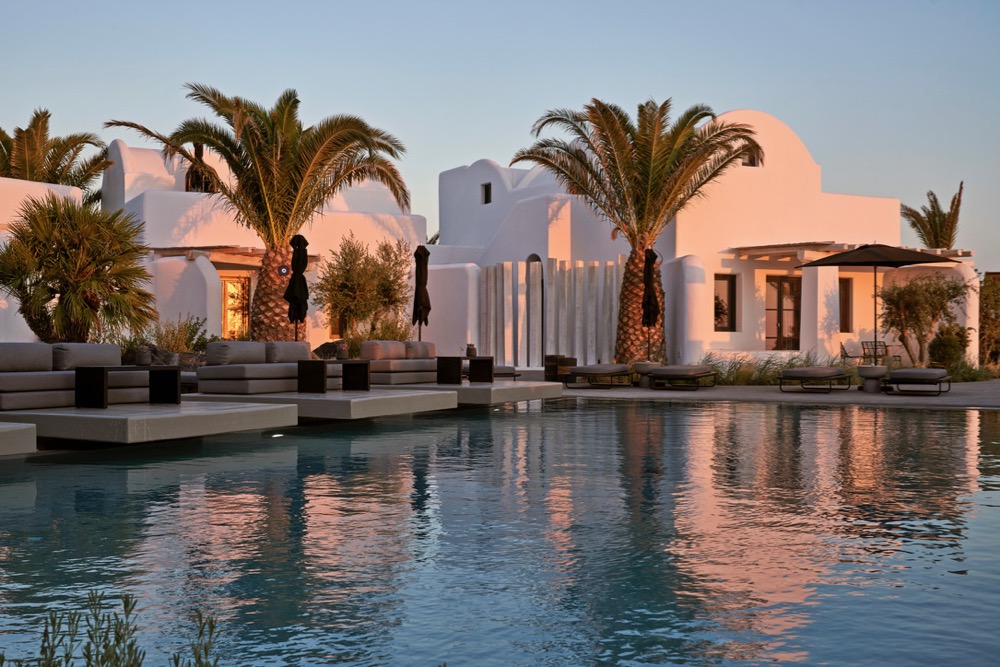 Ricardo Marin is the executive chef at Nobu Hotel Santorini, and he has a lot of experience with different cultures and flavours. He is able to adapt to new ingredients and styles of cooking, which makes him perfect for the latest Nobu venue.
Read our guide to the best hotels in Santorini
The hotel will also be a new destination for people who want to have a good time. With its two infinity pools, daily entertainment, and Nobu cuisine, it is perfect for couples, jetsetters, and wellness-seekers.
Wake up and take a refreshing dip in the hotel's stunning infinity pool. Then, head to the nearby viewpoint to take in the breathtaking views of the azure sea and volcanic caldera. For lunch, enjoy some of Nobu Restaurant's delicious signature dishes. In the afternoon, relax on one of the comfortable poolside sunbeds. Finally, watch the sunset from a great spot by the pool with a refreshing drink in hand.