Hilton's first hotel in Santorini, Sea Breeze Santorini Beach Resort, Curio Collection by Hilton, has opened its doors. The hotel is located on the island's south coast and is inspired by the simplicity of white-washed Cycladic architecture. It features direct access to the beach, with three swimming pools, two restaurants and an indulgent spa.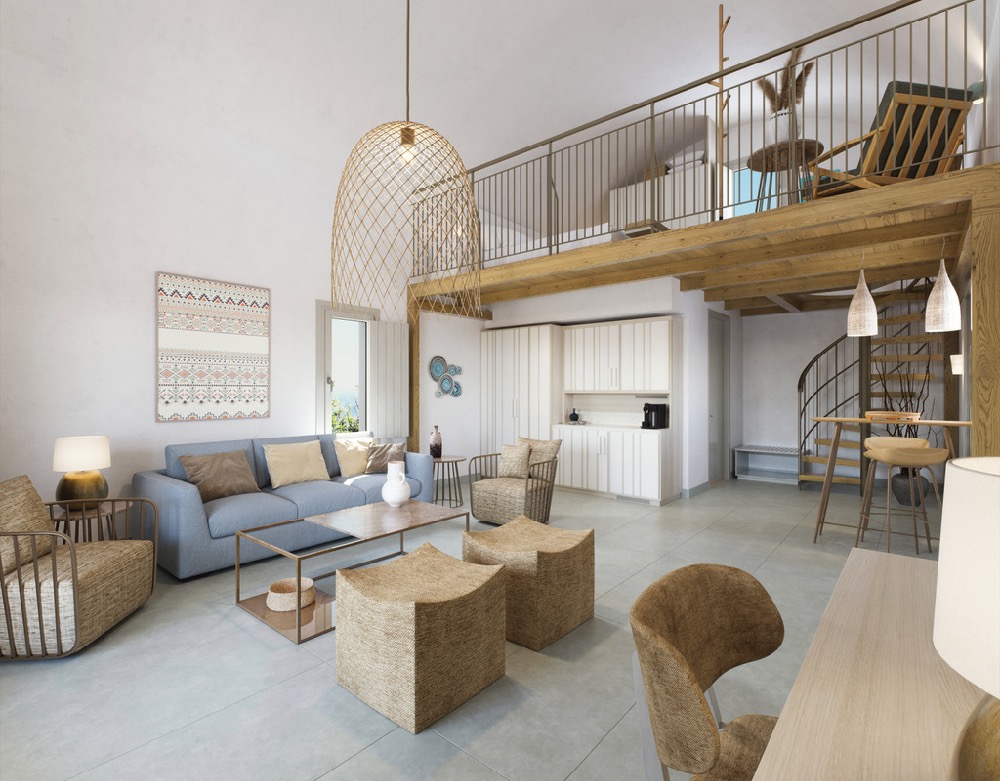 If you're looking for a breathtaking view, look no further than this resort situated on the southernmost point of Santorini. With all rooms complete with their own private pool or hot tub, you're guaranteed privacy and seclusion. The rooms are domed and white-washed in keeping with the local Cycladic architectural style, making this the perfect destination for pure escapism and a break from the day-to-day.
The property, which is situated above the Aegean sea, is perfect for couples and families alike. With private pools outside each bedroom and large infinity pools, guests will be able to cool off and relax poolside with views of the Aegean Sea.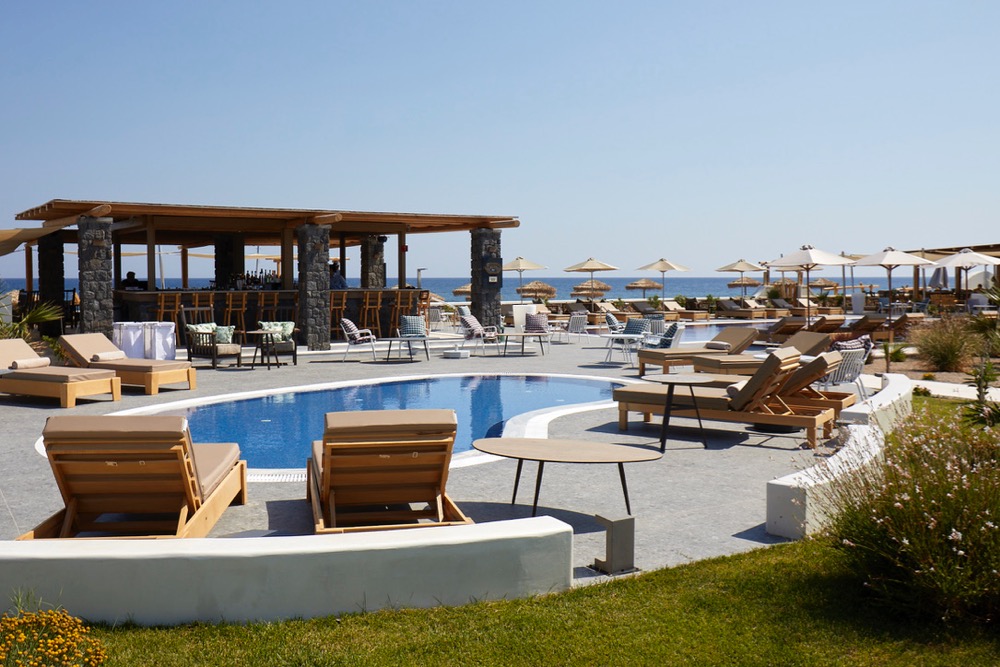 Read our guide to the best hotels in Santorini
Honeymooners and those looking for a romantic break can indulge in the intimate setting and spend quality time together. The Euphoria Spa has an extensive menu that is guaranteed to deliver ultimate relaxation, including Cretan massages and detoxifying Ice Treatments.
The property offers the best of Greek and Mediterranean cuisine with a creative twist. The two restaurants have spectacular views of the Aegean Sea and serve an appetising menu of dishes. The restaurants have a handpicked selection of traditional Santorinian wines.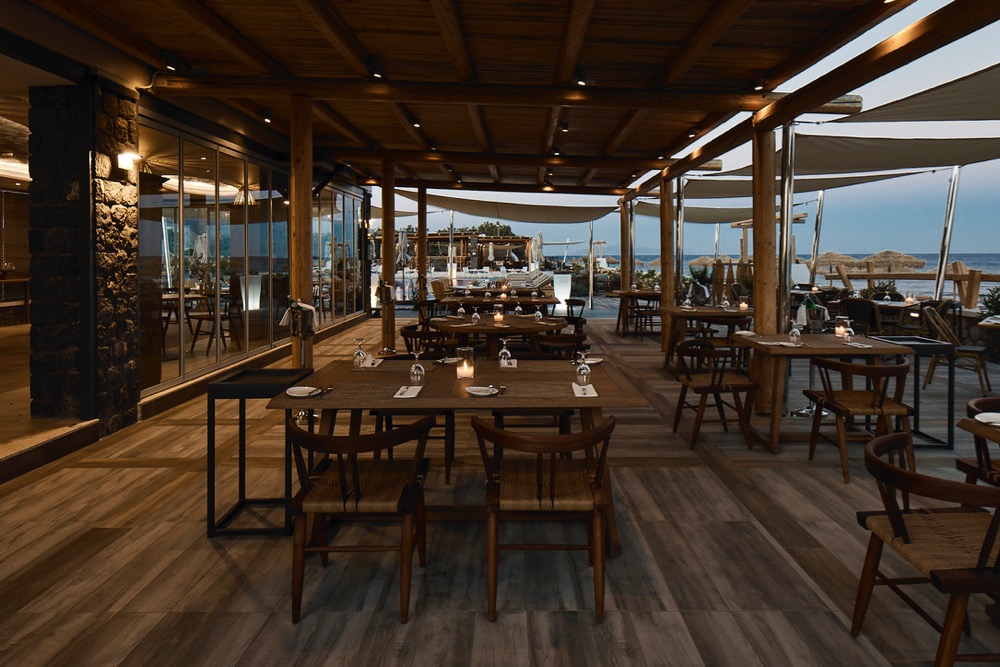 Sea Breeze Beach Resort is the perfect place to stay to experience all that the island of Santorini has to offer. The resort is located in the heart of the village of Exomitis, a typical Santorinian community that offers guests a true slice of island life. The Cape of Exomitis is set in a quiet and unspoilt area, where a long black sandy beach starts from below the village and the property for 3.5km. For those looking to venture further afield, the hotel is close to the archaeological site of Akrotiri Excavations where history buffs can steal a glimpse of ancient Minoan civilisation, followed by a trip to the neighbouring iconic volcanic red beach.