No.3 London Dry Gin has released a limited-edition pre-bottled Vesper Martini cocktail. The ready-to-pour version of this classic cocktail has been created in collaboration with Alessandro Palazzi of Mayfair's iconic DUKES Bar (read our review of DUKES here) and is as smooth and suave as the iconic spy who named it.
The Vesper Martini is a homage to the first James Bond novel, Casino Royale, and to the beautiful spy, Vesper Lynd. It is the most popular Martini at DUKES and Alessandro Palazzi's recreated version uses vodka, English vermouth, and most importantly No.3 Gin.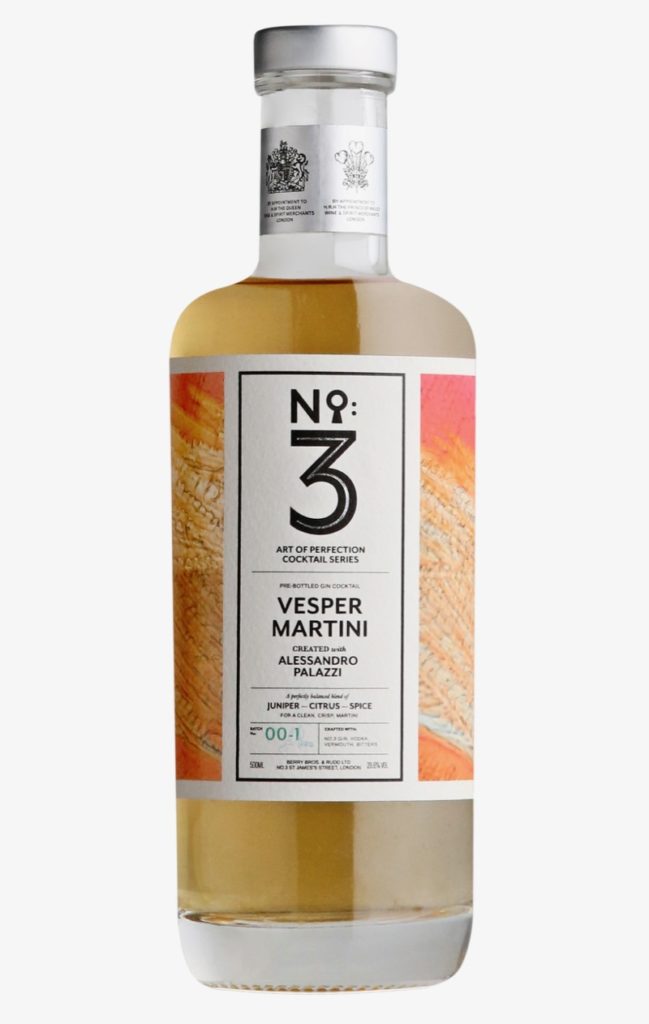 The Vesper Martini bottle includes beautifully abstract artwork in the label, reflective of No.3's 'Art of Perfection' brand platform. Working with artist Justin Zoll, the cocktail is crystalised and scientifically photographed at 40 times magnification to capture each microscopic element that delivers a perfect-tasting Vesper.
For the ultimate drinking experience, chill the bottle in the freezer for two to three hours before pouring into a Martini glass. The more spontaneous consumer can simply stir over ice for 007 seconds and strain. Garnish with a twist of orange. Thanks to the QR code featured on the bottle, drinkers can glean tips from Alessandro and No.3 Gin Brand Ambassador Ross Bryant on how to mix the perfect Vesper Martini at home.
The No.3 Vesper Martini comes in a 500ml glass bottle, serving five cocktails, and is available to purchase exclusively via Selfridges and Selfridges.com at £35.95.