Grand Caffè Quadri on the north side of St Mark's Square has a relaxed, fairly-priced bistro restaurant on the ground floor called Restaurant Quadrino, serving simple Venetian dishes bursting with summer flavours – from the Michelin star kitchen of Chef Max Alajmo (the posh, pricey restaurant Quadri, is upstairs on the first floor with a dining room designed by Philippe Starck).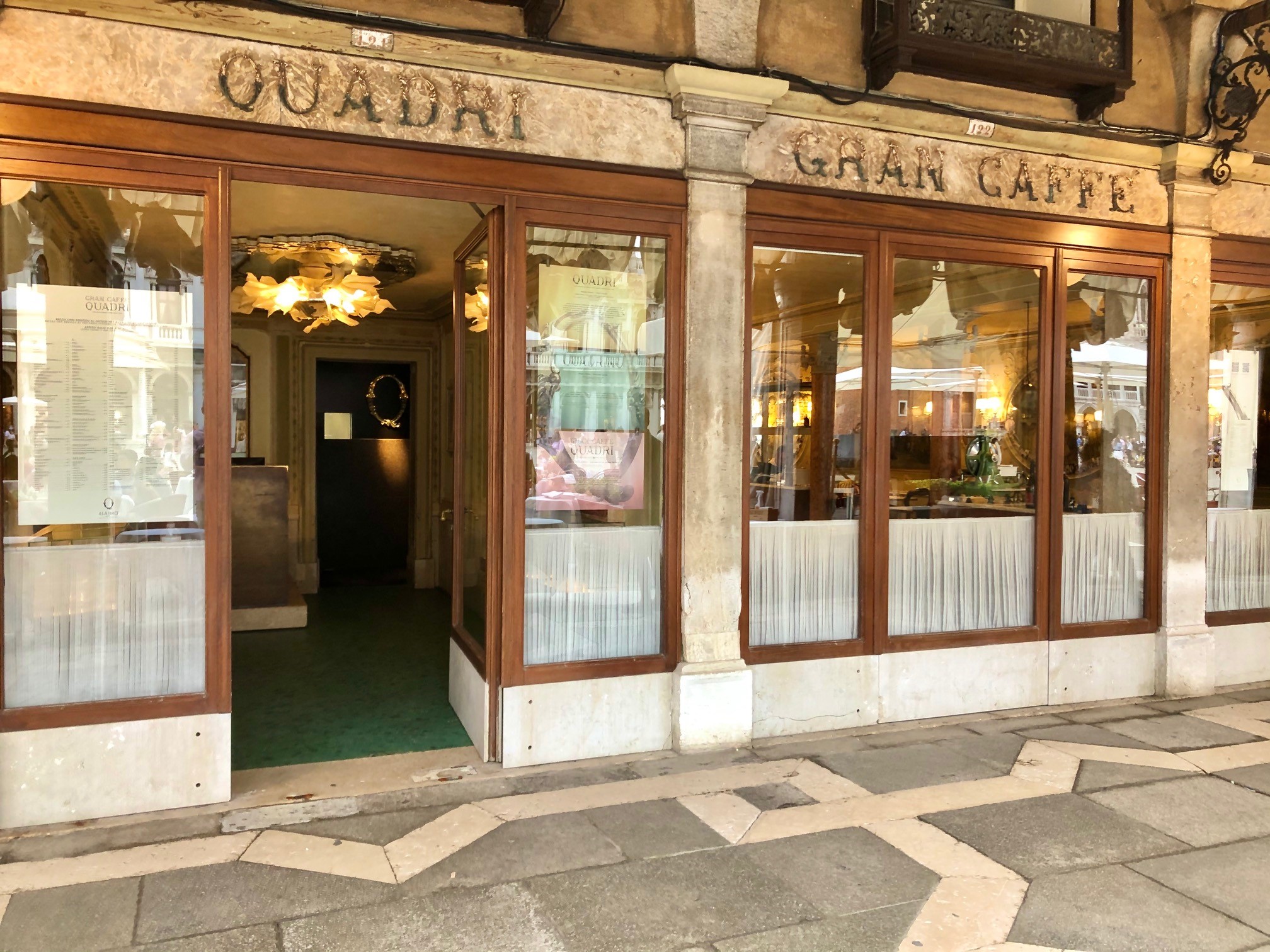 Classic Design
Quadrino is a casual restaurant located inside the Ponga room of Grancaffè Quadri. The ground floor was restored in early 2018 revealing the original stuccowork from the late 1800s and early 1900s. Philippe Starck, who managed the design aspects of the restoration, decided to highlight the effects of the high water by selecting unvarnished brass for the legs of the tables, the reception desk at the entrance and everything else in contact with the floor. The idea is that the metal will oxidize and change color over time, revealing by the changing tide levels.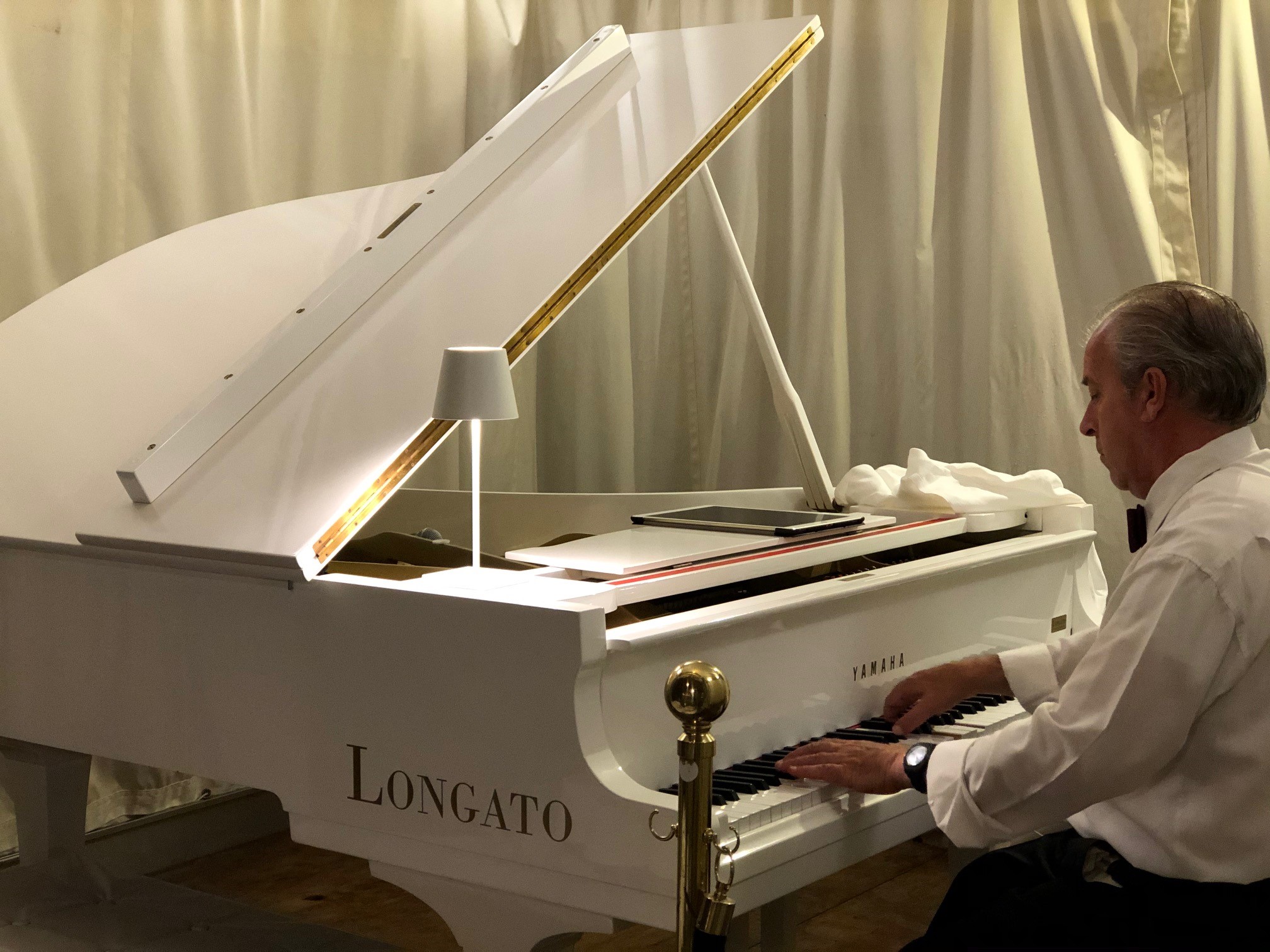 Seasonal Italian Produce
Looking out directly onto St. Mark's Square, guests enjoy traditional Italian dishes revisited by Max Alajmo. The menu changes regularly with simple preparations made with genuine, seasonal ingredients.
Head waiter Roberto Pepe has plenty of charisma to spare, he's both entertaining and a very welcoming host. The setting is classic Venice, right on the Piazza San Marco, in a historic building full of character. Outside a pianist plays. The views are of the square, cathedral and St Mark's Campanile.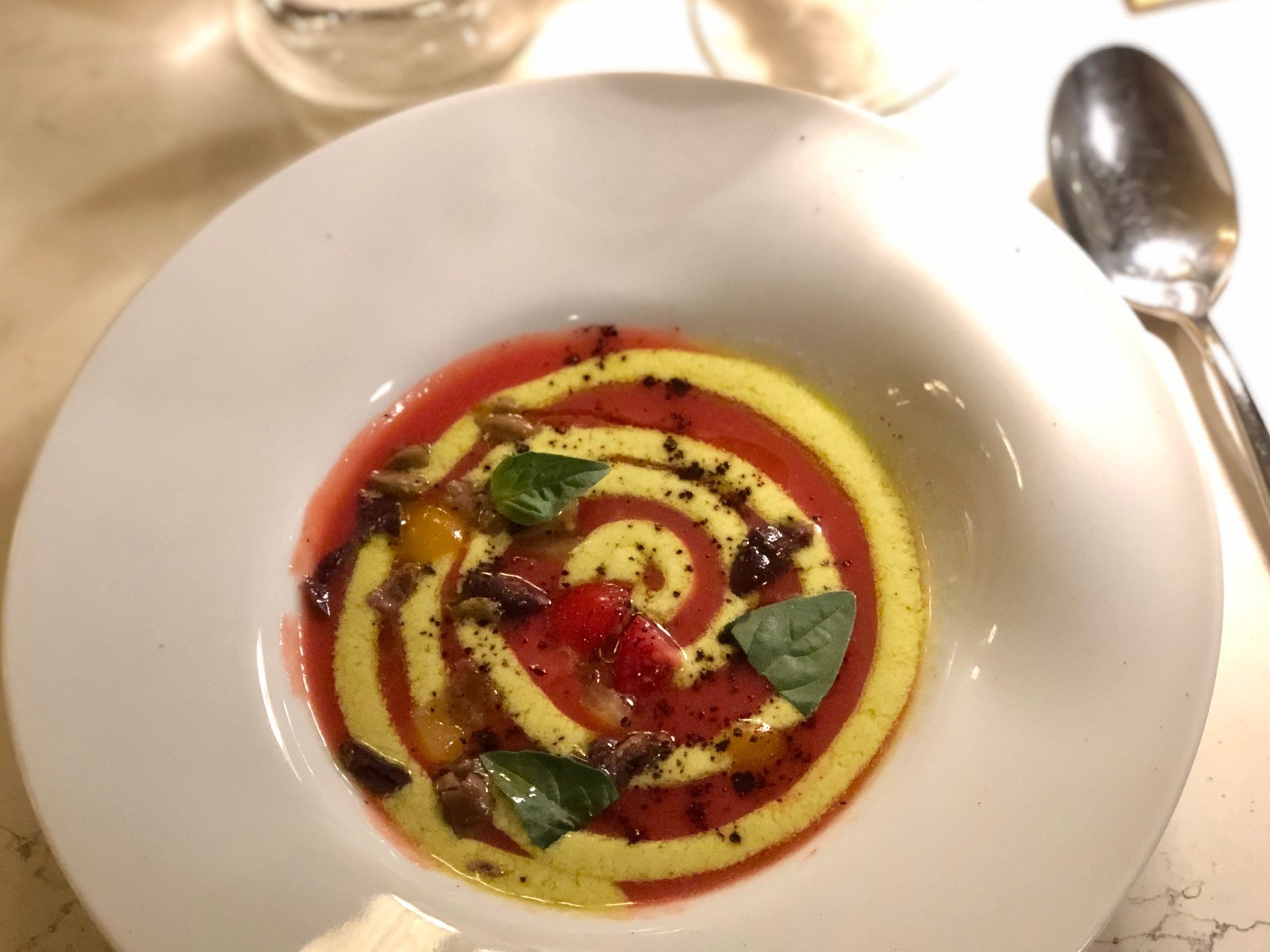 The vibrate cold tomato soup with pistachio and black olives was so refreshing; lighter than Andalucian gazpacho, and more intense and aromatic too.  Lagoon-to-table dining is a trend here so the seafood risotto 'primi' is a good choice. Homespun Italian dishes like ravioli are transformed into gourmet surprises.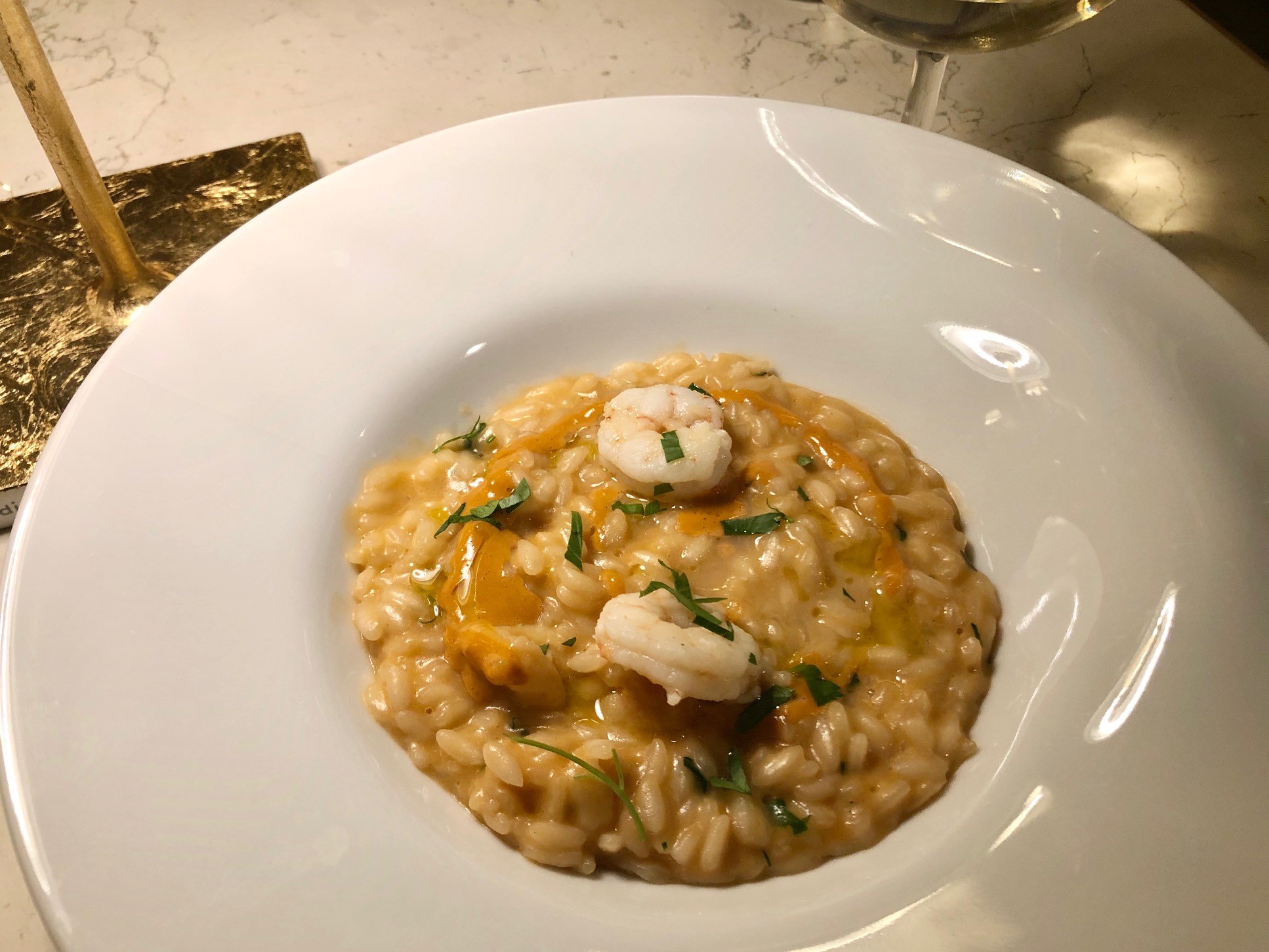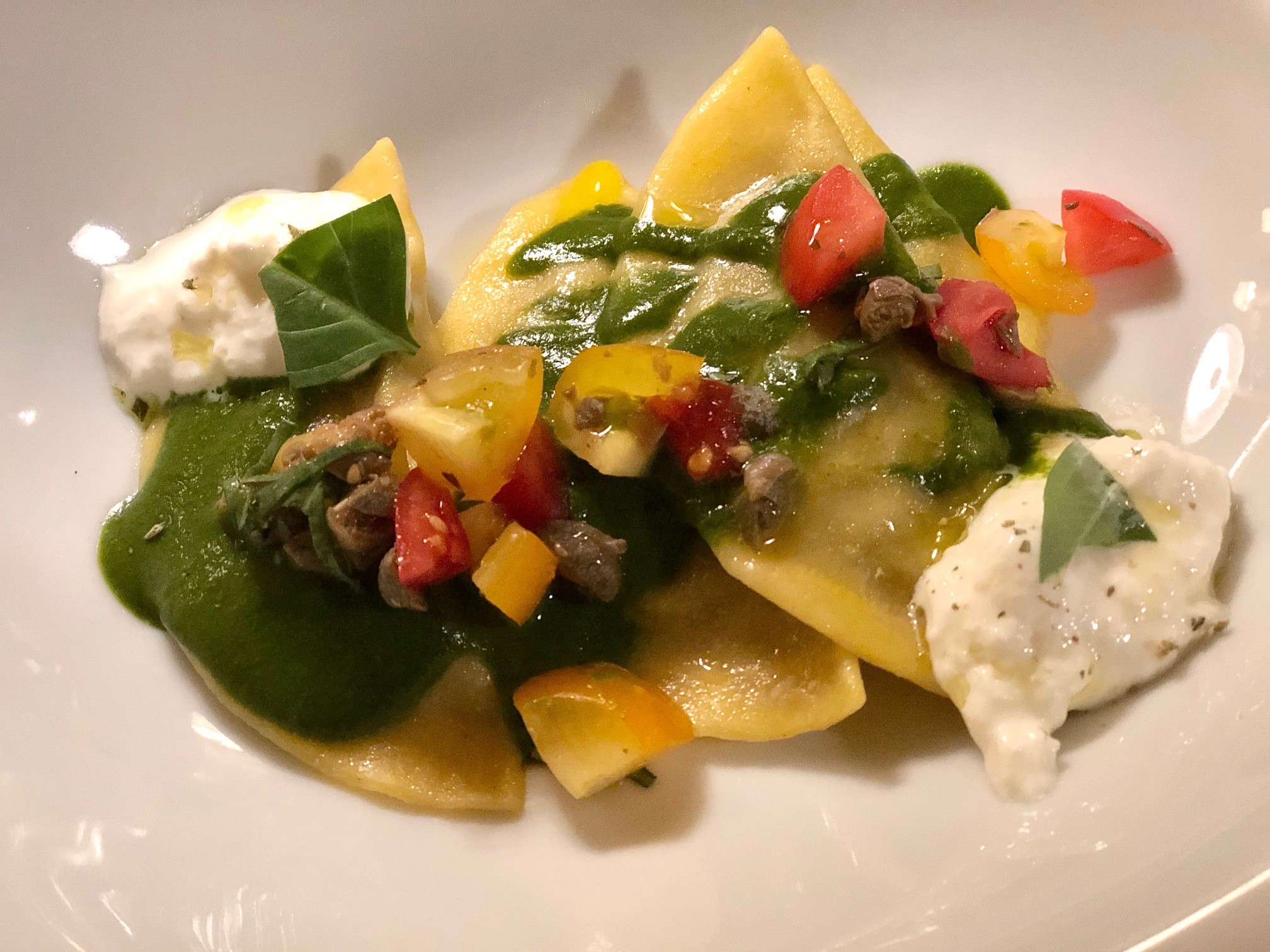 Normally one might avoid the businesses around St Mark's thinking they will be too touristy or over priced, but Grand Caffè Quadri  and its bistro restaurant was a very pleasant choice.
Information
Quadrino – Piazza San Marco, 121
30124 Venezia (VE)
Tel: +39 041 5222105
Website: quadri@alajmo.it
For reservations: booking.caffequadri@alajmo.it