If you are in London and looking to get into the festive season then make sure you head along to The Elyx Chalet at the Rosewood London – in partnership with the luxury vodka brand, Absolut Elyx. The 5 star Rosewood London's spectacular courtyard has been transformed into the snowy and enchanted winter wonderland of Southern Sweden. Running until February 29th, the charming surroundings of a Swedish inspired lodge have been transported to the capital, for guests to enjoy seasonal cooking and beautiful cocktails in a magical setting and TLE went along last week to check it out!
The Elyx Chalet
The chalet is nestled in the heart of Rosewood London and offers a mix an authentic Swedish aesthetic with Absolut Elyx's signature chic and eclectic style. Exuding warmth, the distinctive winter terrace offers respite from the crowds, the perfect space to settle in for the evening. Traditional fir trees align The Elyx Chalet, laced with fairy lights and delicately dusted with snow. When inside, thoughtful details such as snow globe effect porthole windows, and abundant cushions and throws in velvet and fur immerse guests in the look and feel of snowy Sweden. As a nod to the character and style of Absolut Elyx, subtle and elegant handmade copper decorations are dotted throughout and bring the chalet to life. Pops of colour appear with rich pink and teal velvet cushions, as these touches and ornaments pay homage to the vintage copper column still where Absolut Elyx's luxury spirit has been made entirely by hand since 1921.
A beautifully decorated copper Elyx bar serves an array of Swedish-inspired hot and cold drinks. First up, and served in a wooden vessel, the Glögg is Absolut Elyx's creative twist on a mulled wine; mixing red wine, port and spices. Tomte's Nectar ('Tomte' being a mythological Swedish character), is served in a copper gnome-shaped glass and combines Absolut Elyx with Apricot Brandy, Blackberry Sherbert and Ginger Ale; while The
Nutcracker mixes Spices and Peanut Butter washed with Absolut Elyx for a sweeter treat. The Gurka Martini is a seasonal take on this classic cocktail, with Douglas Fir infused Cocchi Americano and Manzanilla Sherry. Unique to the menu is a Taiga Old Fashioned with Porcini Mushroom infused whisky, Oak Smoke and Black Walnut Bitters, garnished with Douglas Fir to heighten the sense of being in a real winter forest.

The Rosewood London
For those not familiar with the hotel, the Rosewood London is located in the heart of London on High Holborn and housed within the spectacular former headquarters of the Pearl Assurance Company, a grand 1914 Edwardian building. The Rosewood London has an established reputation for sophistication and excellence and is most certainly one of the best luxury hotels in London.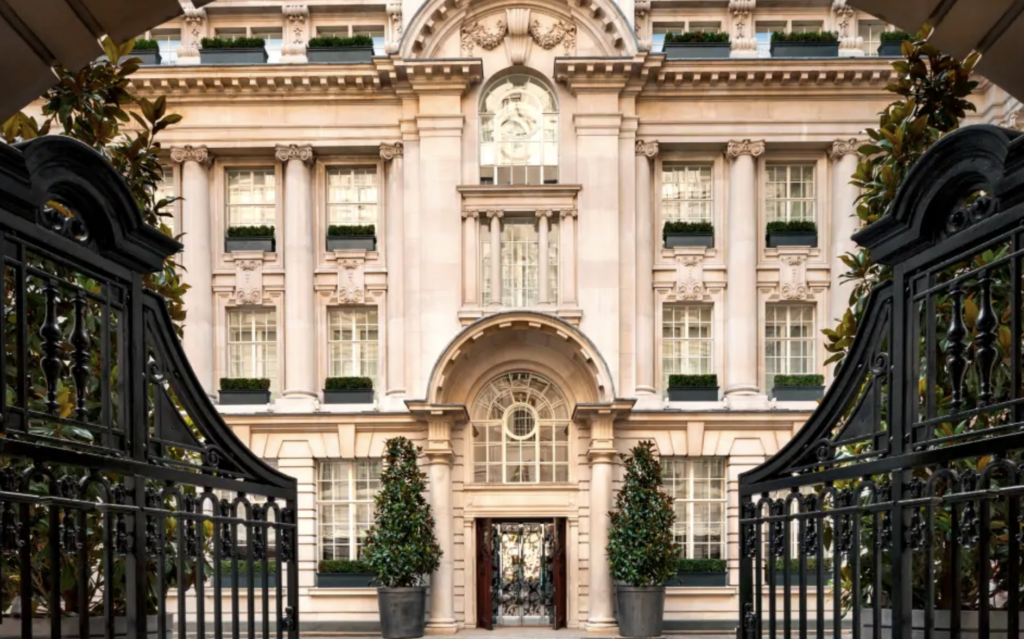 Our Experience
We arrived at the famous carriageway entrance of the Rosewood London and entered the Holborn Dining Room. Walking through this stylish restaurant, we were led to the newest hospitality space on offer here, The Elyx Chalet.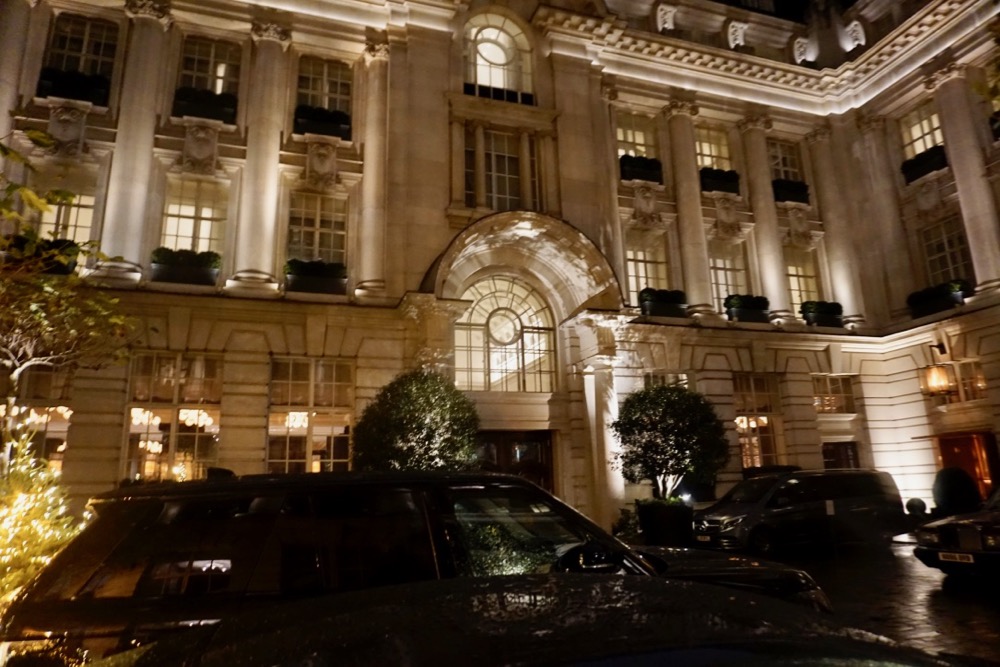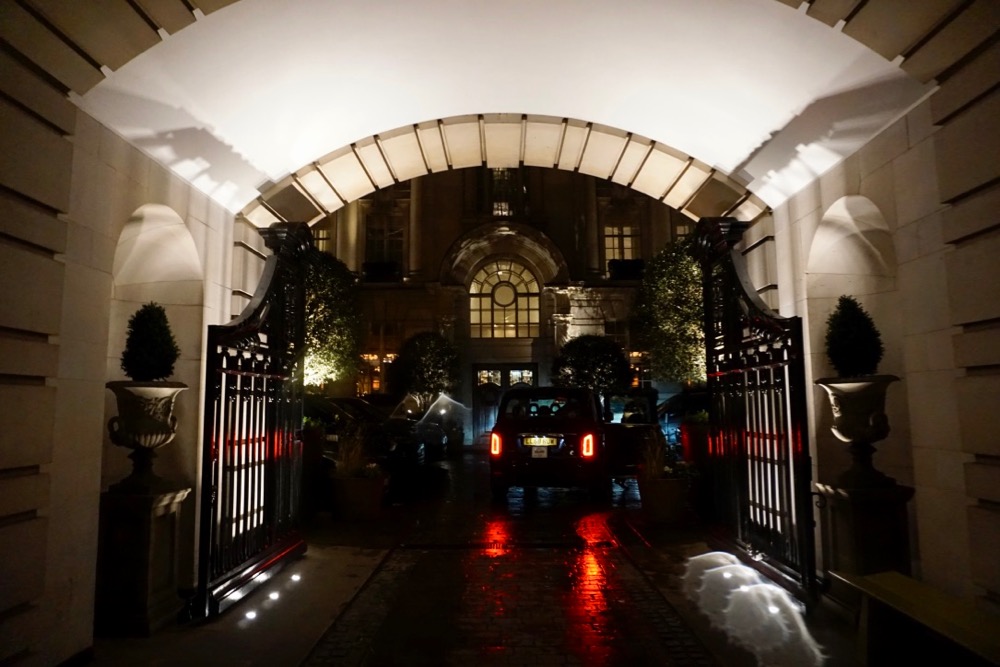 As we entered the Elyx Chalet from the main Holborn Dining Room, the contrast was delightful and astounding. A winter wonderland has been created within a cosy lodge filled with wood, copper, fire and furs. We immediately left Central London behind and were transported to a snowy and chic Scandinavian dining room.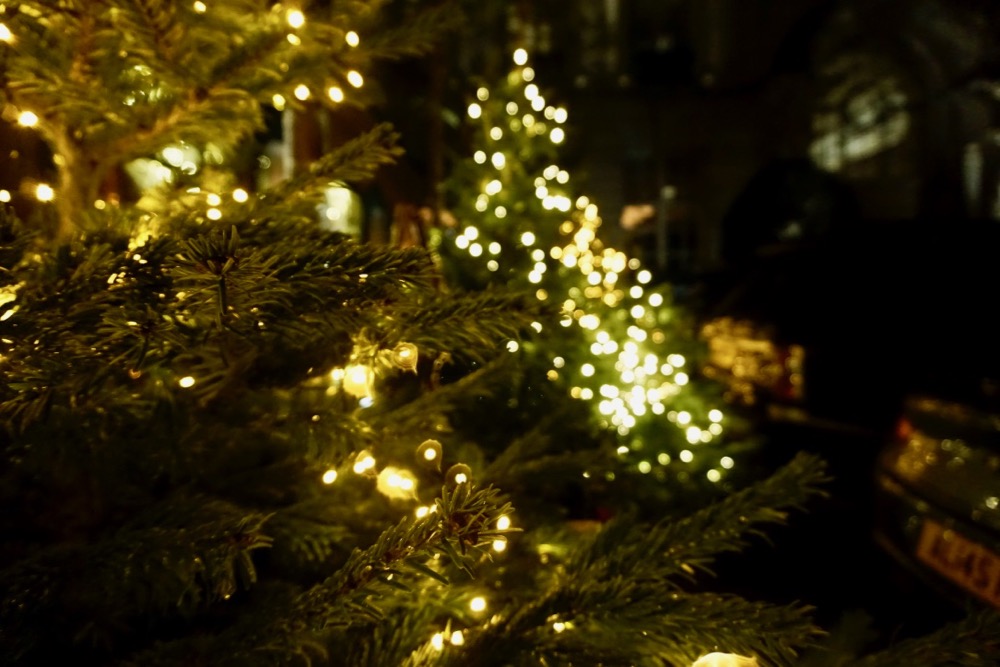 Once we had taken in the eclectic cosiness of the space, we were shown to our table. Our waiter eloquently explained the food and drinks menu to us and we felt very comfortable right from the start. We took several minutes admiring all the inventive details surrounding us – twinkling fairy lights, warm blankets, heated seats, snow globes and many more captivating touches. Perhaps, the most eye-catching feature of the room was the beautiful copper Elyx bar from where our pre-dinner cocktails would be prepared.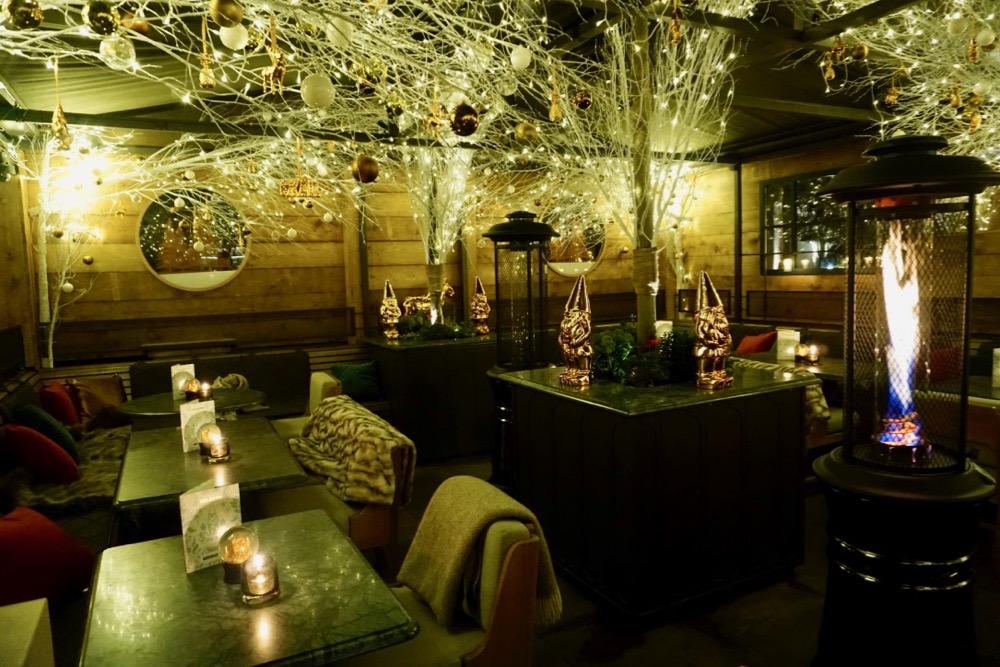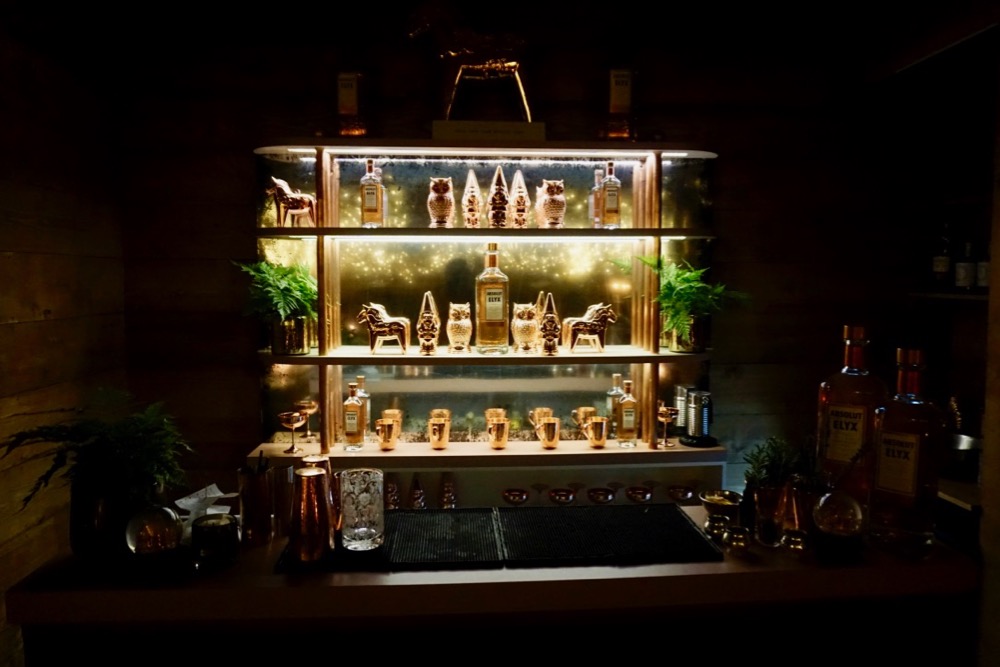 We chose the Gurka Martini, a delicious twist on a classic with a Douglas Fir infusion, white vermouth, sherry, and Absolut Elyx of course. We also had a decadently refreshing Monkey 47 Distiller's Cut 2018 Gin with Fentimans tonic. It was obvious that the drinks menu had been thoughtfully curated to showcase some truly excellent drinks that suited the wintery surroundings. The Douglas Fir notes of the martini were particularly appropriate.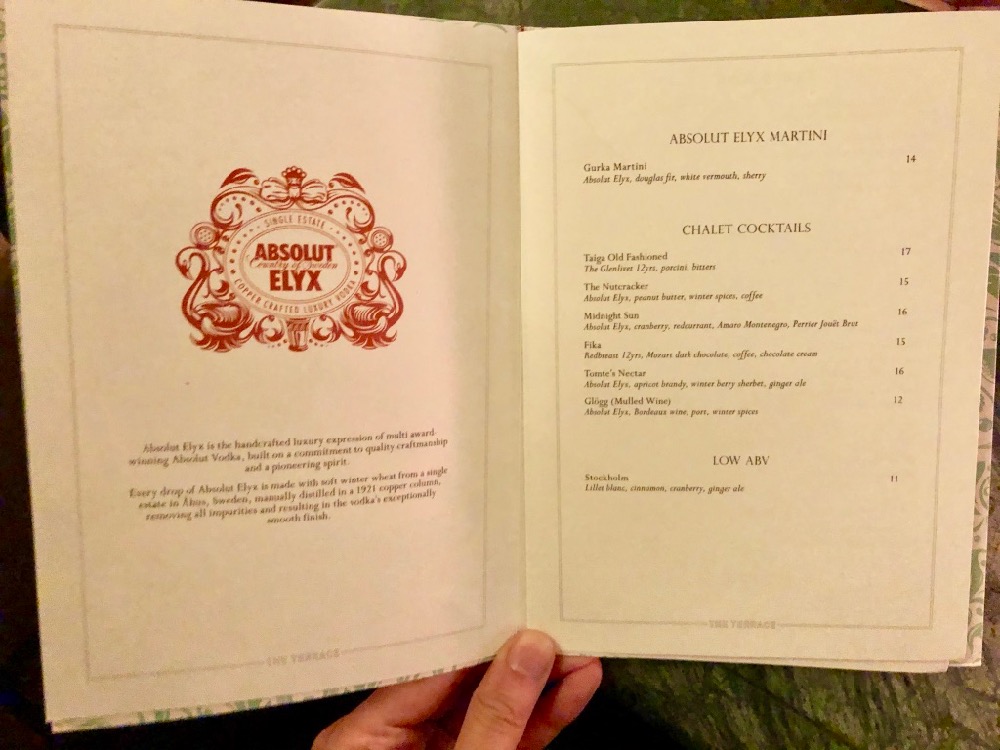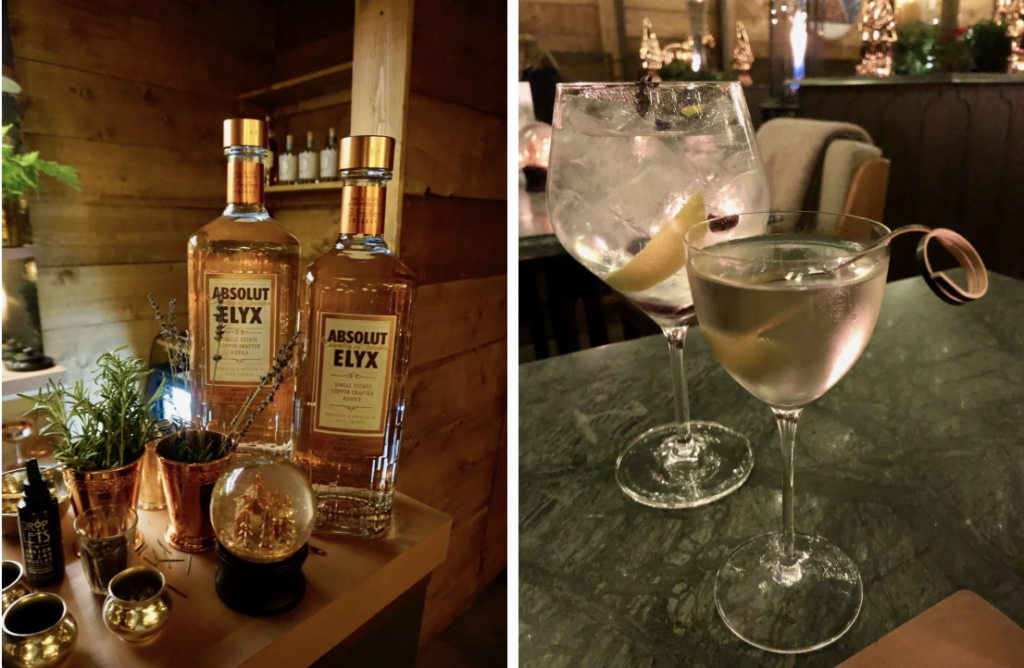 Food
Holborn Dining Room's Executive Head Chef Calum Franklin has created the menu at the Elyx Chalet with a range of winter dishes, some with a Swedish twist, to pair perfectly with the Absolut Elyx cocktail menu. Guests can choose from an array of both sweet and savoury menu options.
Starters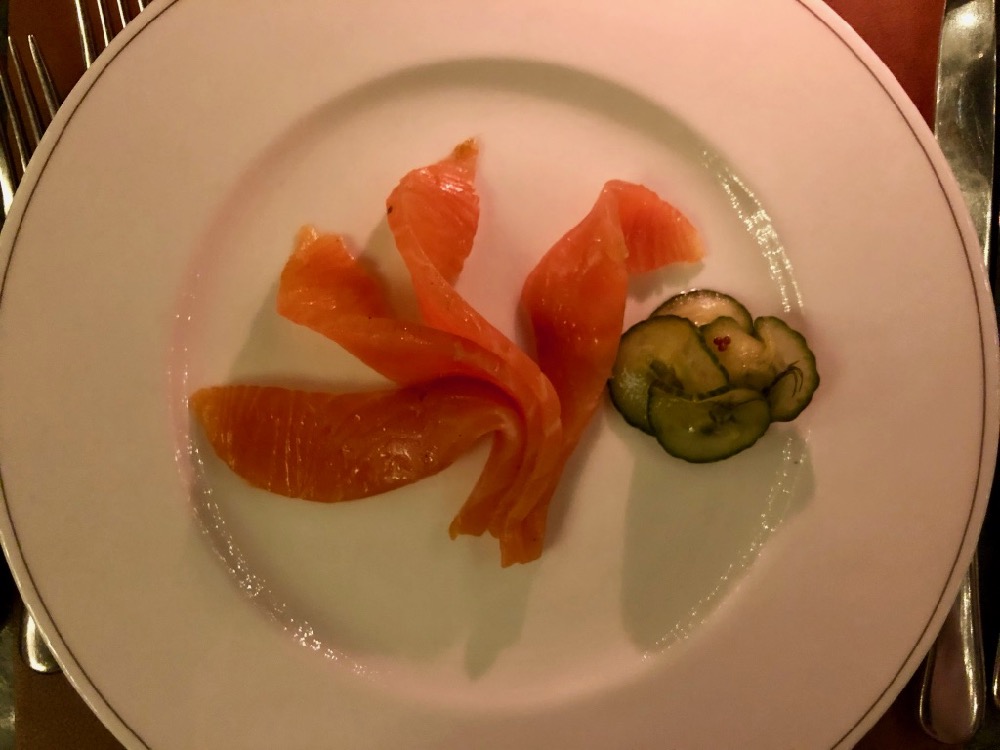 Once we had made a start on our drinks, we made our food selections with guidance from our waiter. We chose the gin cured salmon with pickled cucumber and rye bagel. The fantastic quality of the salmon was apparent right from the first bite. The simplicity of the presentation allowed the salmon to be the star of the dish, succulent and satisfying. The piquant cucumber and crunchy bagel were perfect accompaniments.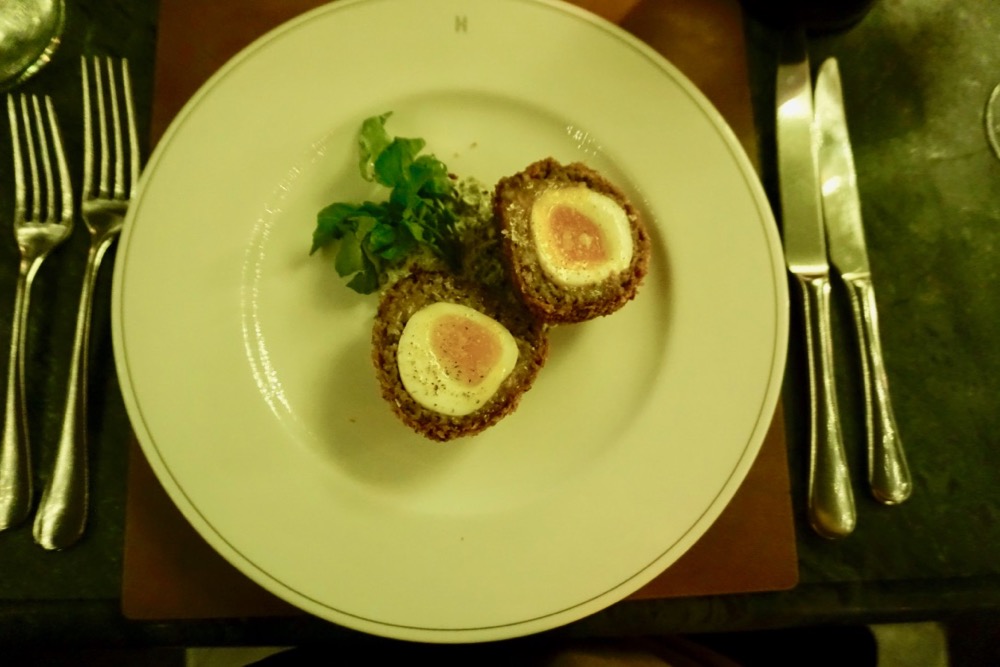 We also had the Monkshill Farm scotch egg, a past Scotch Egg Challenge winner. It's not hard to see why this was a winner, the egg was creamy and perfectly cooked inside its tasty meat and breadcrumb covering. A spoonful of tartare sauce underneath was a lovely addition and was all the dish needed.
Mains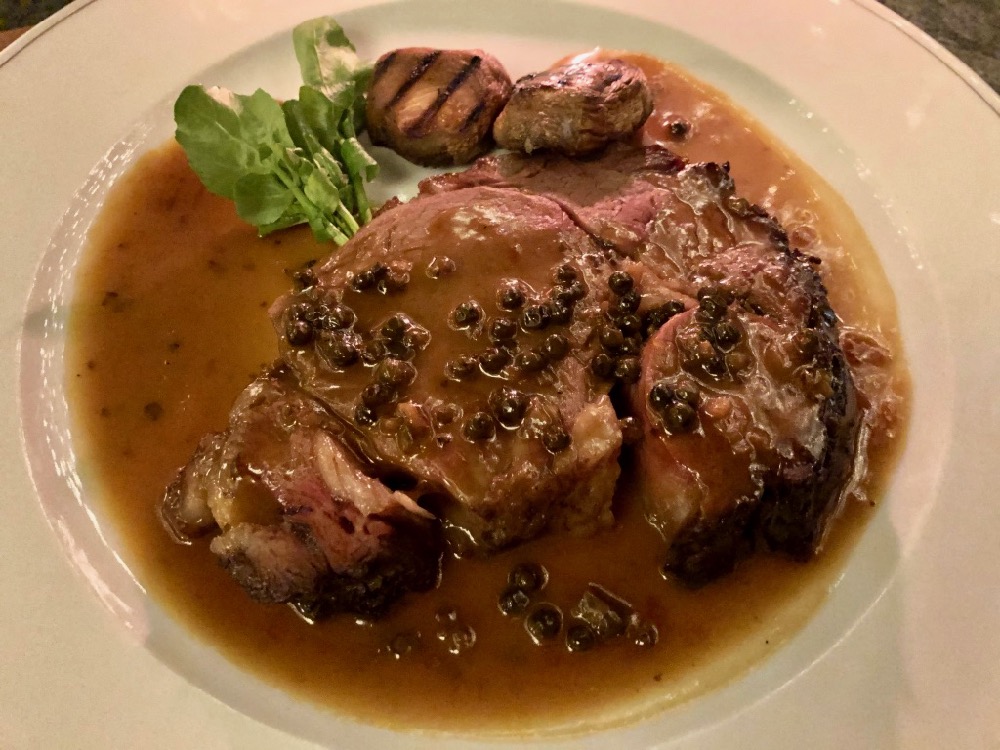 We chose two equally wintery but contrasting main courses to follow – 50 day aged Cornish rare breed sirloin with Bearnaise sauce and chicken, girolle and tarragon pie with garden peas. The beef was succulent and had been oven-roasted to a perfect medium rare, it melted in the mouth and the luxuriant sauce heightened the wonderful meaty flavours. A green garden salad side offered refreshment between each tender morsel of sirloin and sauce.
Read our guide to the best restaurants in London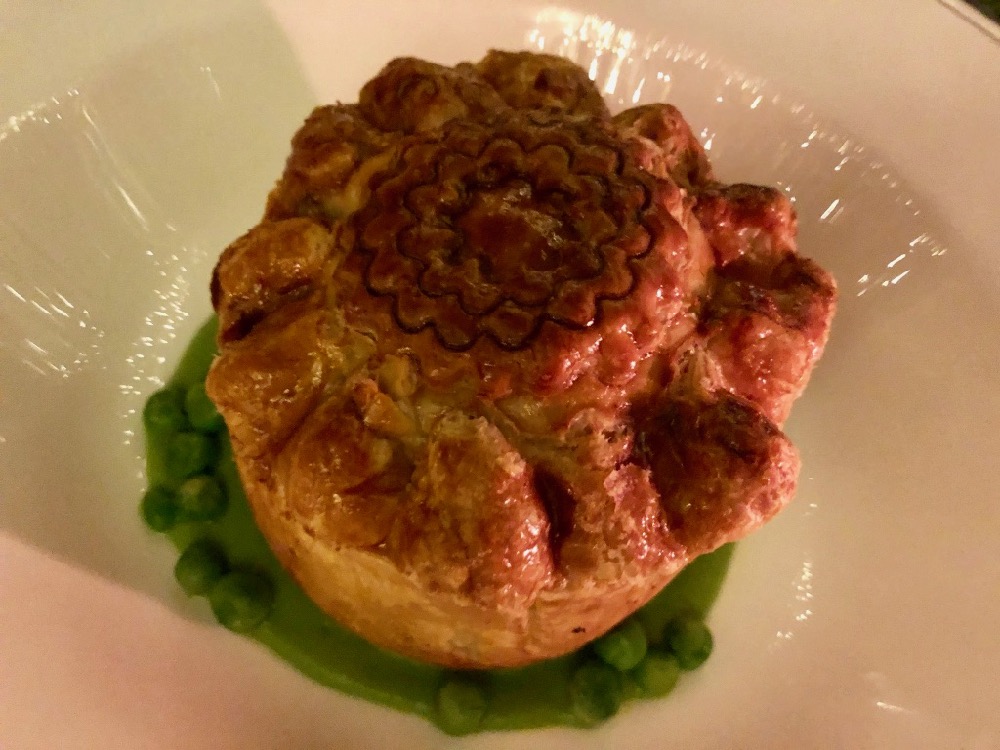 The individual chicken pie was hearty but had delicate flavours. The combination of girolle mushrooms and juicy chicken pieces in a glossy tarragon flavoured sauce was excellent. The peas served beneath the pie, perfect crispy pastry and a creamy mash side gave the whole dish a comforting feel. A crisp glass of Chablis from Burgundy (Domaine de Vauroux 2018) was a perfect match too.
Desserts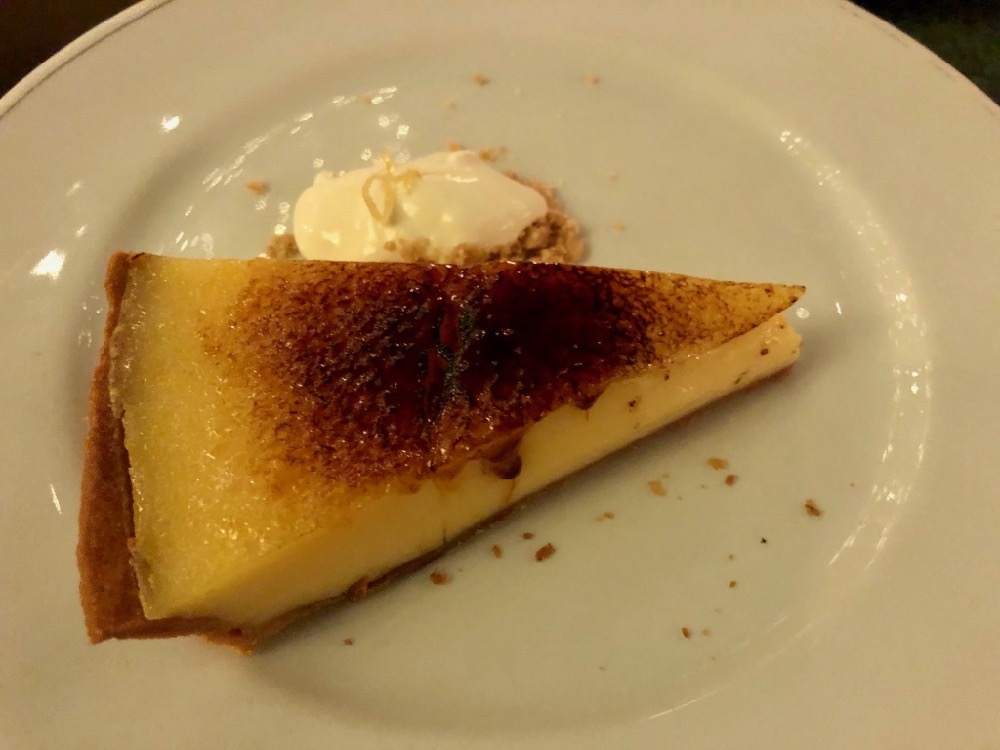 Though we were becoming somewhat full by now, we couldn't help but order one of the tempting sounding desserts. We went for a slice of lemon tart with crème fraiche and a Paris-Brest pastry. The lemon tart was refreshing, crisp pastry held a creamy filling with a crackable brûléed top and a cleansing crème fraiche.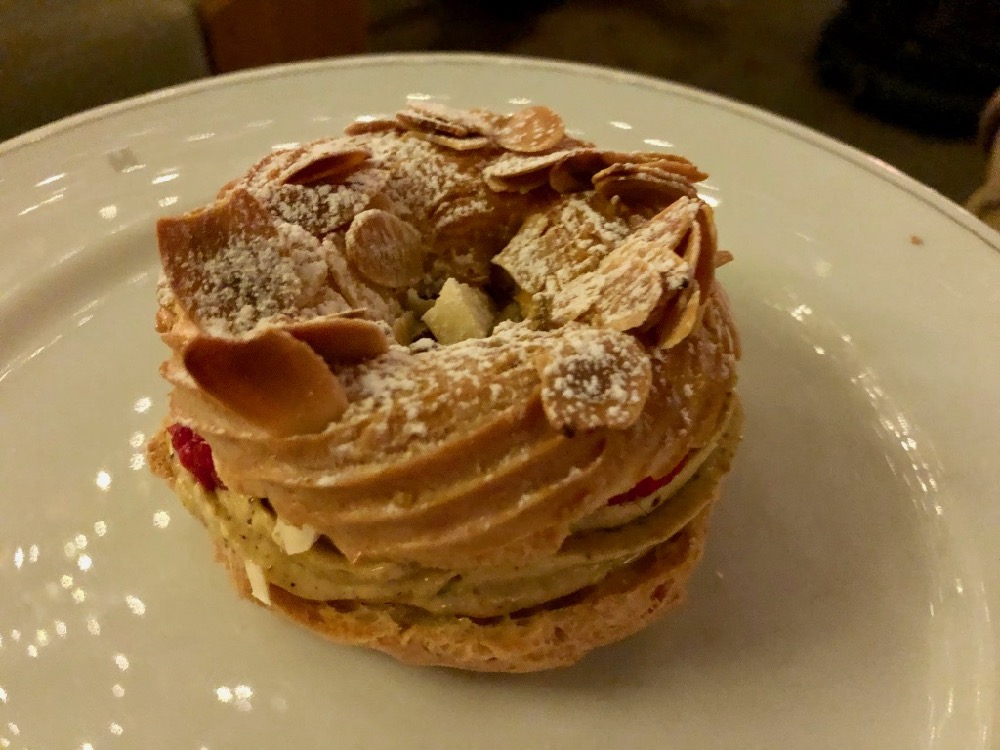 The Paris-Brest was filled with pistachio cream, raspberries and white chocolate, obviously prepared by a talented pastry chef and would not have looked out of place in the window of a top quality French patisserie. We chose an unusual but delicious matcha latte and a quality espresso to finish the meal. Each drink was served with a buttery disc of shortbread
Final Thoughts
The attention to detail at The Elyx Chalet is a credit to the Rosewood London and their partnership with Absolut Elyx. From our first steps into this enchanted lodge to our last bites of shortbread, the experience was magical. The staff were attentive and very well informed. The atmosphere and decorations transport diners to a snowy Scandinavian forest to enjoy an evening of superb food and drink. This experience is only available until 29th February 2020, so be sure to book your table this winter.
Address: 252 High Holborn, Holborn, London WC1V 7EN
Web: holborndiningroom.com