Sierra Nevada not only boasts the highest peaks on the Iberian peninsula, it is also the southernmost ski station in Europe. As one of Spain's most spectacular National Parks, Sierra Nevada is a unique all-year destination. Yet in winter it's a magical place for skiers and non-skiers alike, writes Andrew Forbes.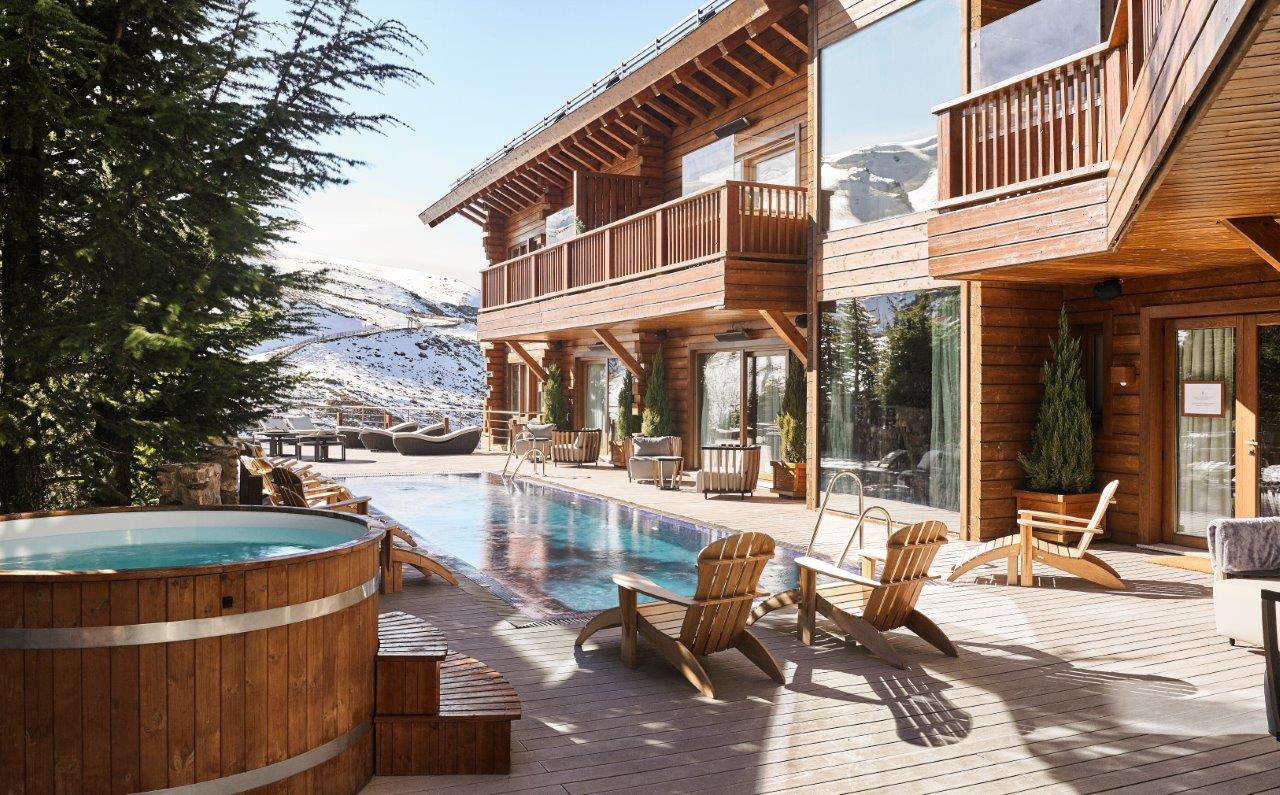 Mountain Retreat – El Lodge
This mountain enclave has been on our radar since the opening of El Lodge Ski & Spa, the luxe, Alpine-style resort that's the sister property to the iconic Marbella Club Hotel. This elegant mountain hotel makes for a deliciously cosy base for enjoying the mountains. Whether you pack skis or not, El Lodge makes for an alluring mountain get-away, where you can sip cocktails on The Sun Deck…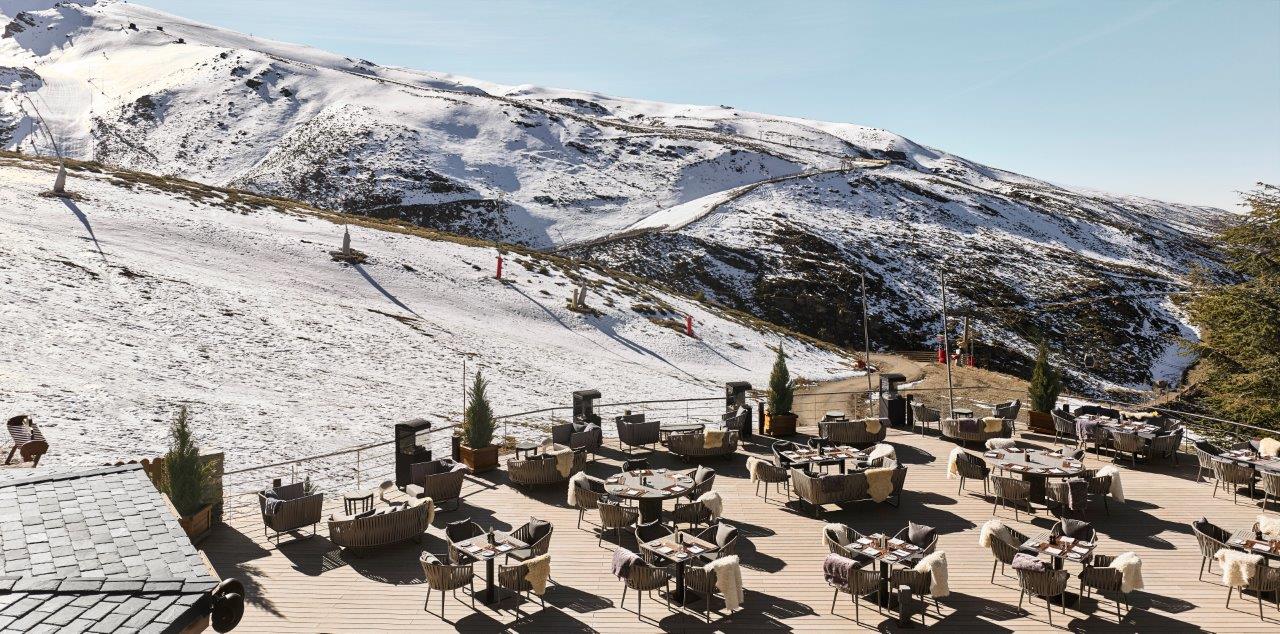 …relax in the hot tub under falling snow…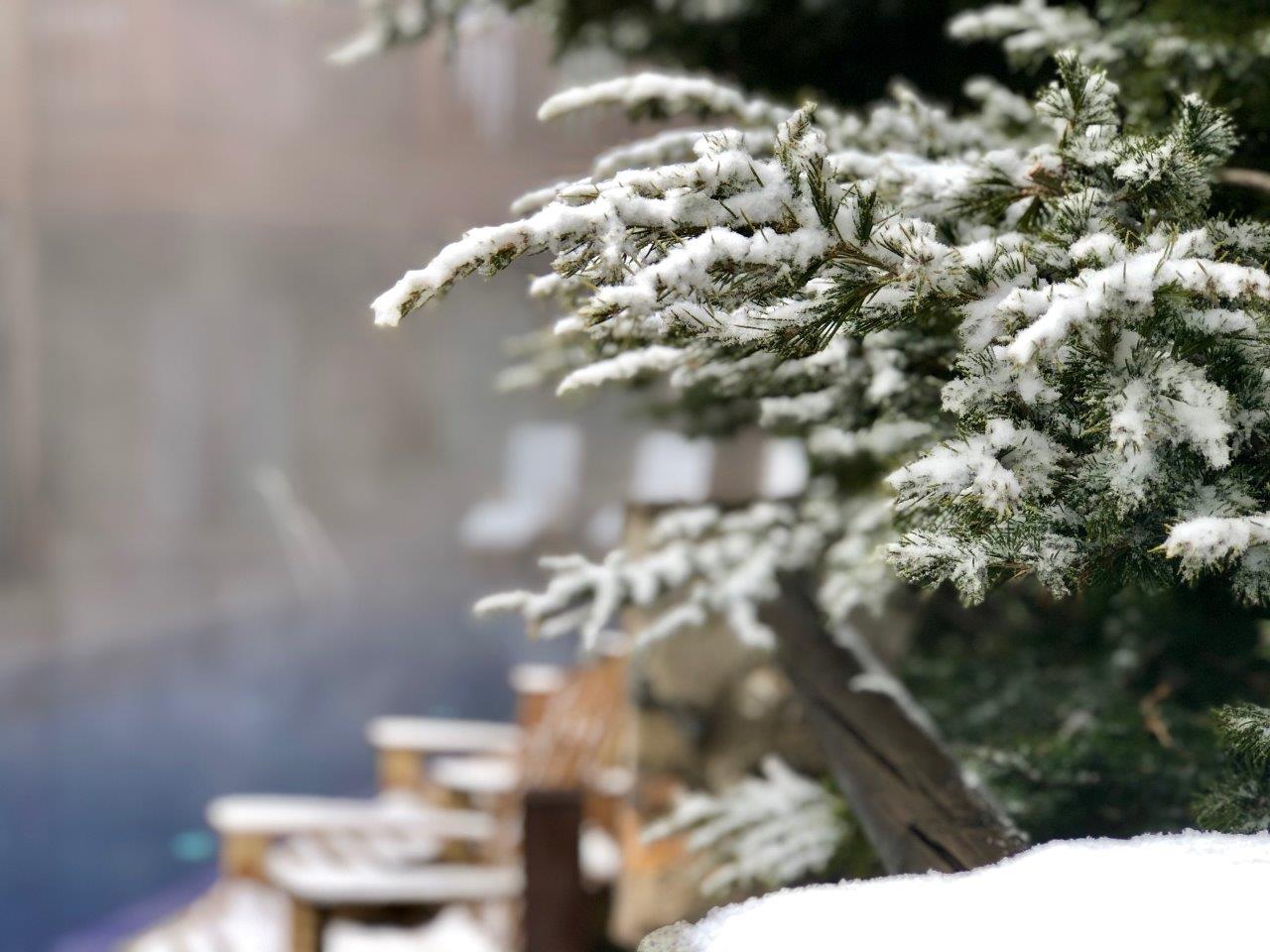 …be pampered in the luxe spa; play in the heated pools; cosy up in front of roaring fires; and dine in style at The Grill.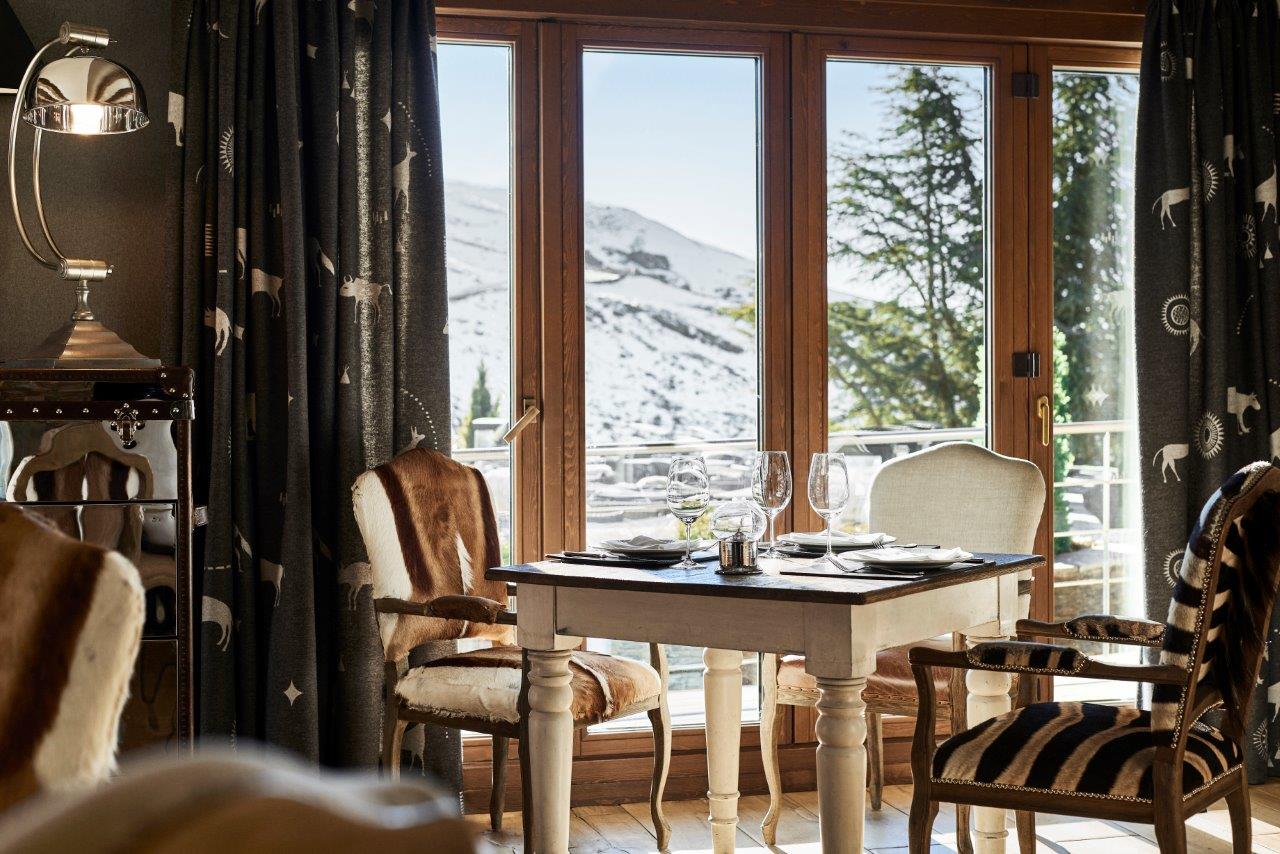 I recently returned to Sierra Nevada and stayed at El Lodge. The hotel's guest rooms and suites come with terraces, hot tubs, mountain and pool views and all the upscale amenities and stylish touches you'd expect from the people behind the Marbella Club Hotel.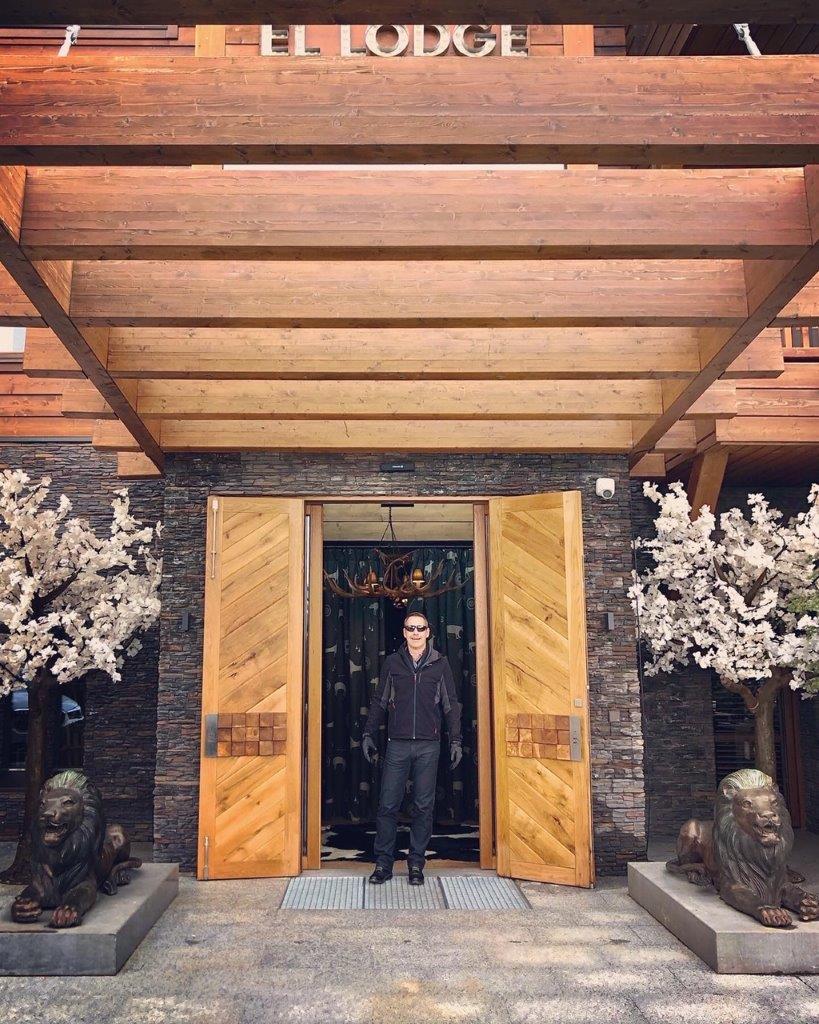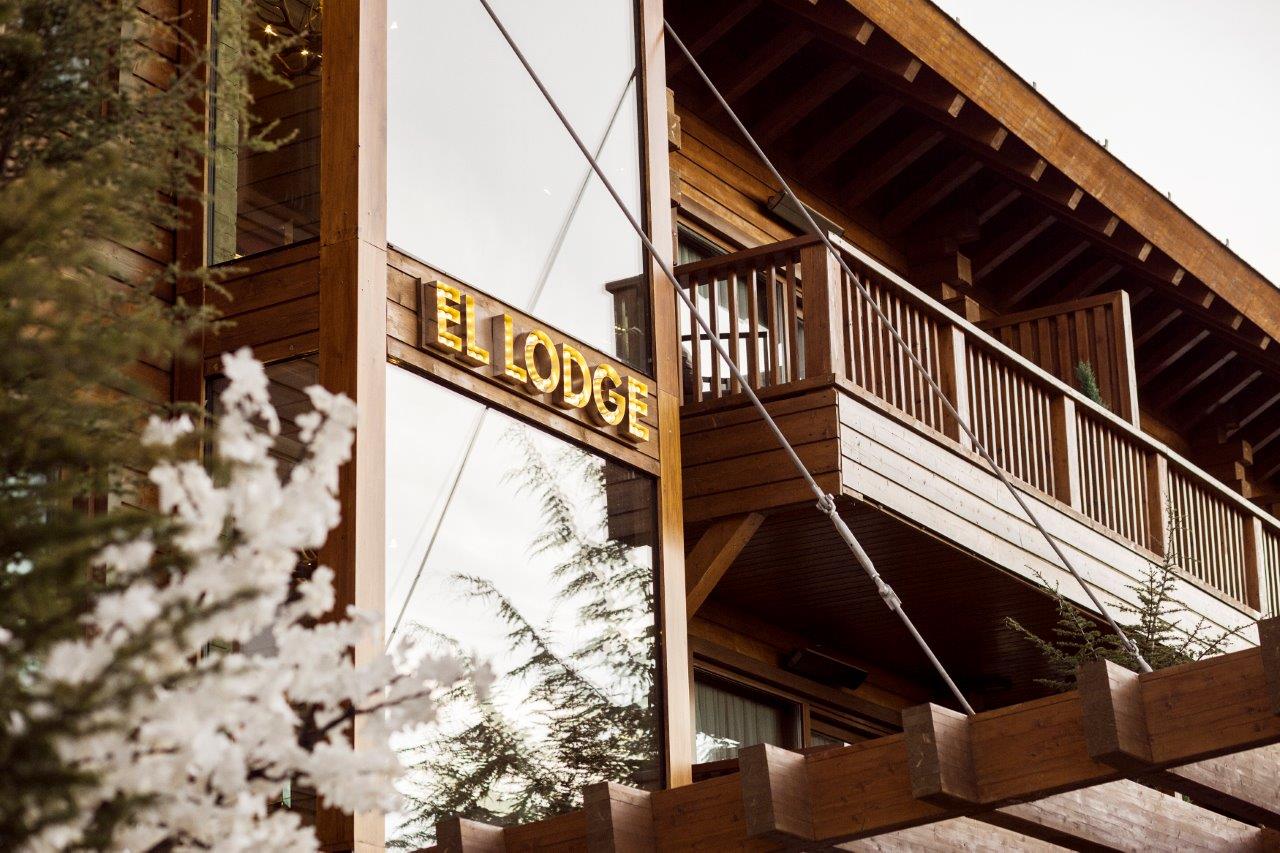 During my short stay I fell in love with El Lodge. It felt more like staying in an exclusive private chalet than a hotel. When one arrives, you are greeted outside by the team, who arrange to have your car valet-parked and luggage taken in. The lobby bar is where one finds the Front Desk, so check-in is at the bar with a glass of French champagne. El Lodge brings together ethnic and safari lodge style with the classic mountain chalet aesthetic of  'antler' chandeliers and vintage ski memorabilia, creating a unique look and feel that transports you to a comforting and luxurious world.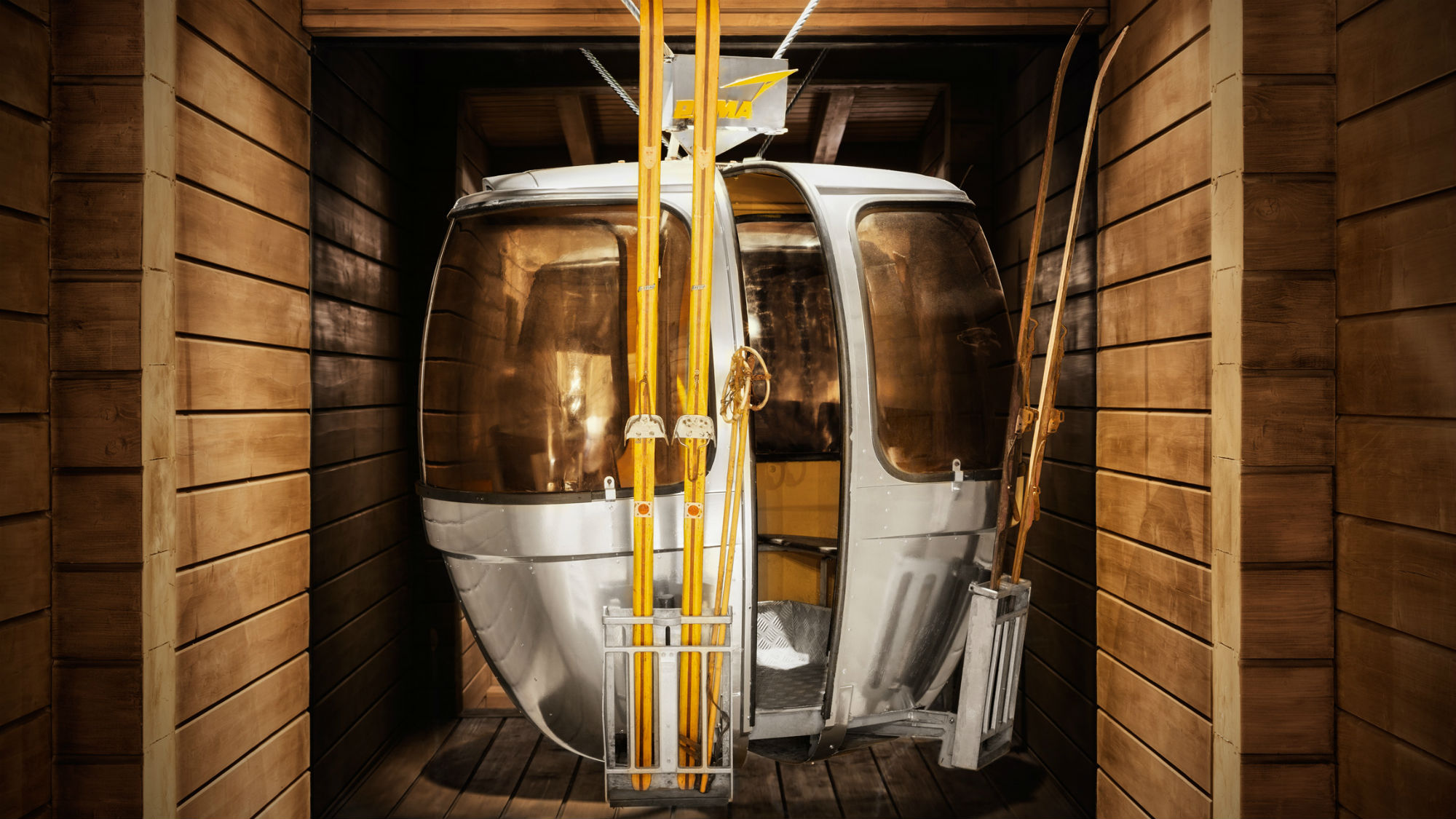 Hotel Manager Francisco Navarro and his team create a welcoming atmosphere.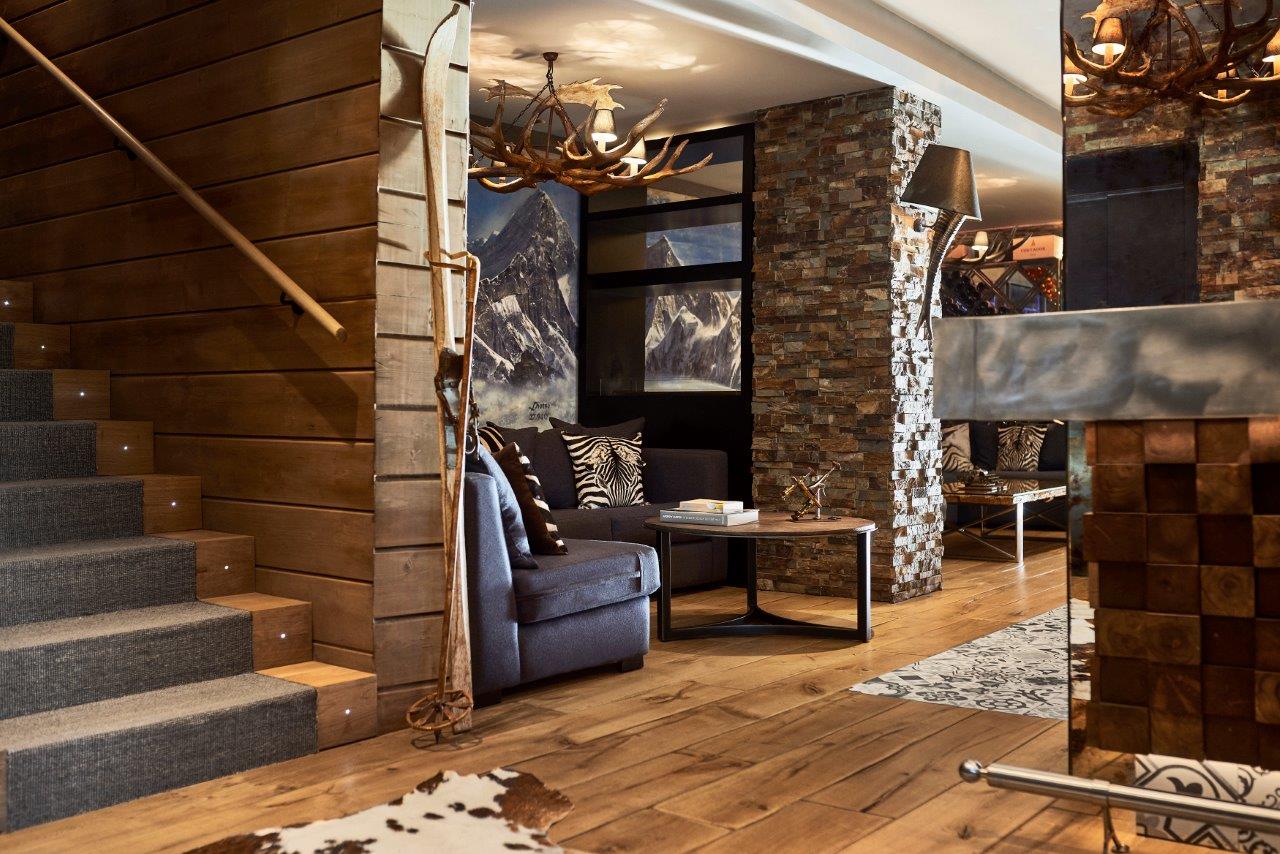 Sierra Nevada – Andalucía's winter wonderland
Since Sierra Nevada is just 30 minutes' drive from Granada capital and the beauty of the world-famous Alhambra; 80 minutes from the Tropical Coast; and a comfortable 2 ½ hour drive from Marbella; El Lodge makes for a great base in the mountains for a fun and romantic escape for residents and visitors to Andalucia alike. Guests can create a winter experience that's so much more than skiing – including activities in the nature, gastronomy and cultural visits.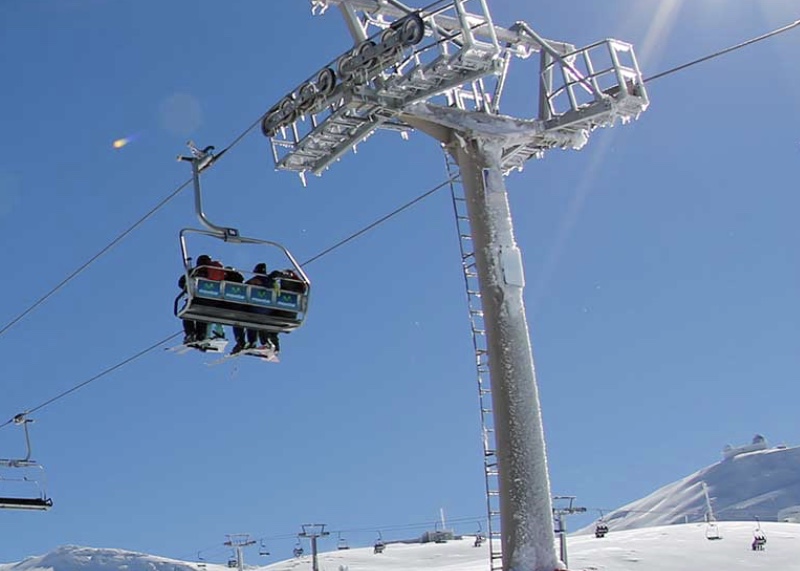 'On-Piste'
If you´re bringing your skis or board, then you'll be happy to know that there are over 130 pistes, (some up to six and half kilometres long) covering 110 kilometres. There's 380 hectares or snow are groomed, whilst a modern network of lifts is designed to keep people moving even at peak times. If you´re looking for something different, how about the night skiing on Saturday nights?! During the day though, thanks to Andalucía's glorious climate, the chances are you'll be sliding down the mountains in the splendid Spanish sunshine.
Although Sierra Nevada caters for experienced skiers, with black and red runs; and a world-class snow park for boarders; there are also 45 blue and 19 green runs for beginners and families. With 15 schools and some 400 instructors, beginners are also well looked after, and what's more, the training 'nursery slopes' are up on the mountain, so even if skiing is new to you, you feel like you are at the heart of the action.
El Lodge has a super ski room where you can get fully kitted out for a day on the slopes, as well as book a guide or instructor. Concierge will get your ski passes (forfaits) and make any specific arrangements you require. You can then ski-out right to the slopes!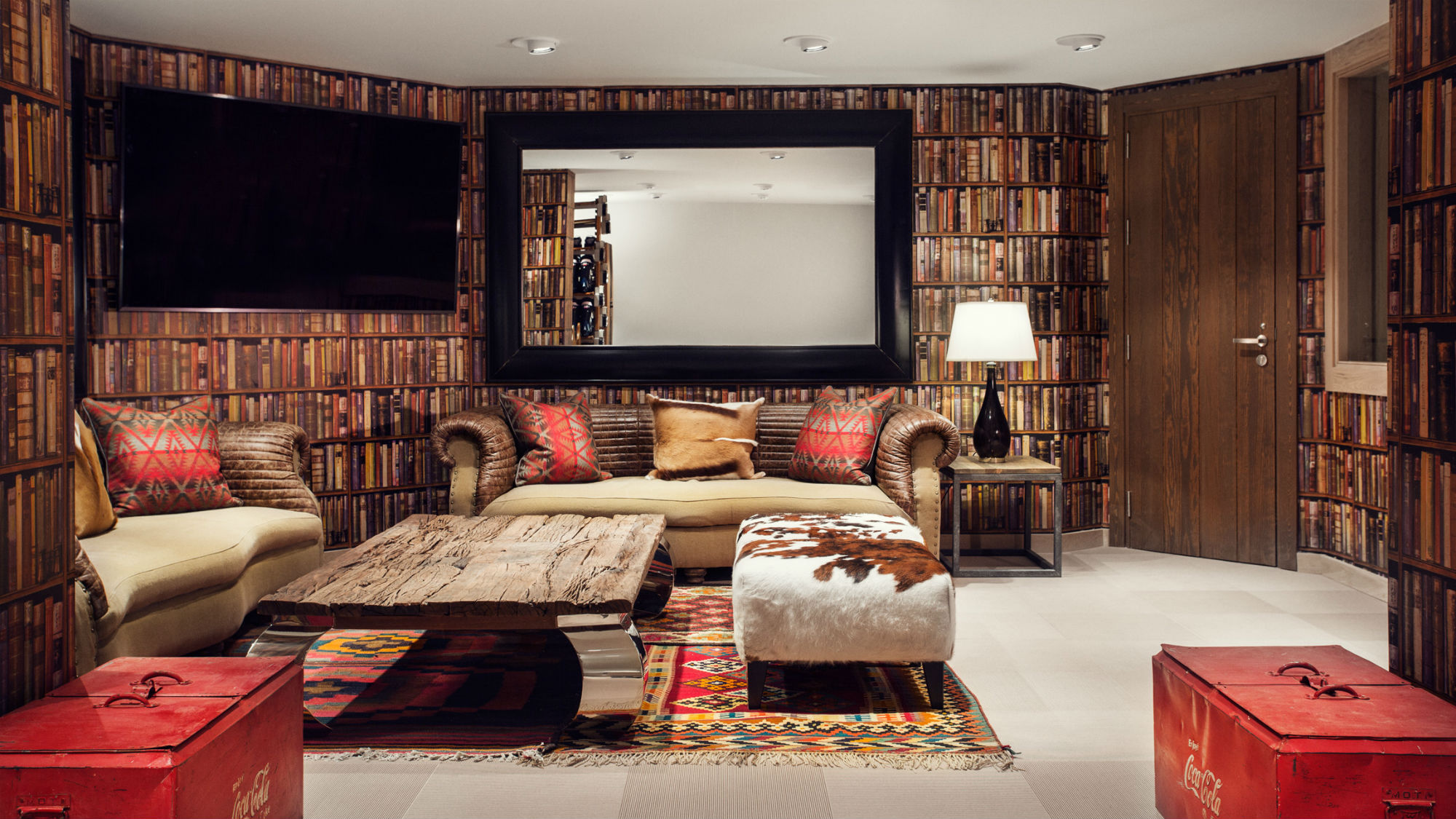 'Off-Piste'
I love visiting Sierra Nevada. It's such a relaxed and friendly ski station – unpretentious, laid back, as you might expect in Southern Spain. Skiing is my preference although over the last few seasons at Sierra Nevada, I've even managed to get the hang of the basics of boarding. Yet, truth be told, you don't need skiing as an excuse for an indulgent weekend in the mountains. El Lodge is all about enjoying the best of slope-side luxury – once you check-in you will be hard pressed to leave the comfort of this luxe winter chalet built from seasoned Finnish timber, with fabulous interiors by Andrew Martin design studio. On my recent visit I didn't ski – I just enjoyed the property and the area – making the most of a short break in the snow.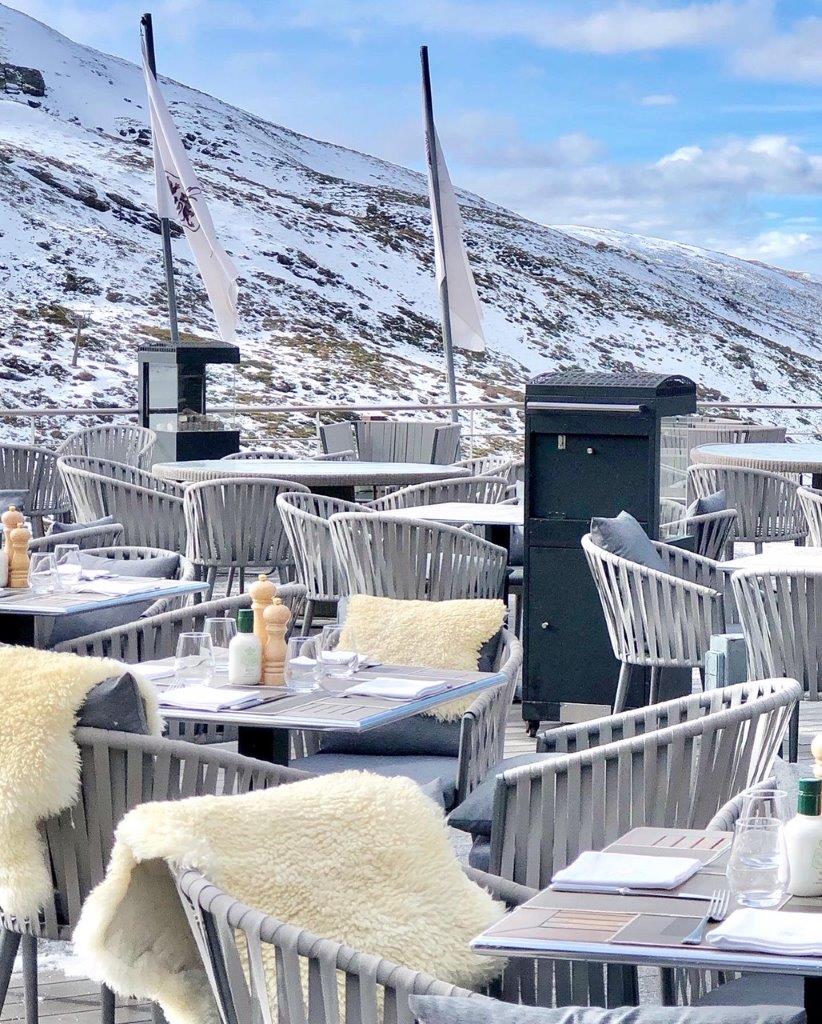 Gastronomy
The Sun Deck of El Lodge is the only ski-in/ski-out après-ski terrace on the mountain – so perfect if you fancy a gourmet lunch during a day on the slopes. The team will even warm and dry your boots for you whilst you eat. At the end of the day, return for sunset DJ sets, and cocktails enjoyed around the fire pits.
For more information about dining at El Lodge, read our Spotlight on The Grill and The Sun Deck here.
Gastronomy is without doubt one of the great pleasures of being in the mountains. EL Lodge offers classic like Swiss Fondue and Cheese Raclette, as well as a Mediterranean menu, as well as pastas, salads and Barbequed meats. I really enjoyed the relaxed dinner, with regional seafood, superb meat, and fine wines available by the glass to, so you can invite the sommelier to pair wines with each course.
A great way to start the evening is with a signature cocktail created by barmen and mixologist, Francisco.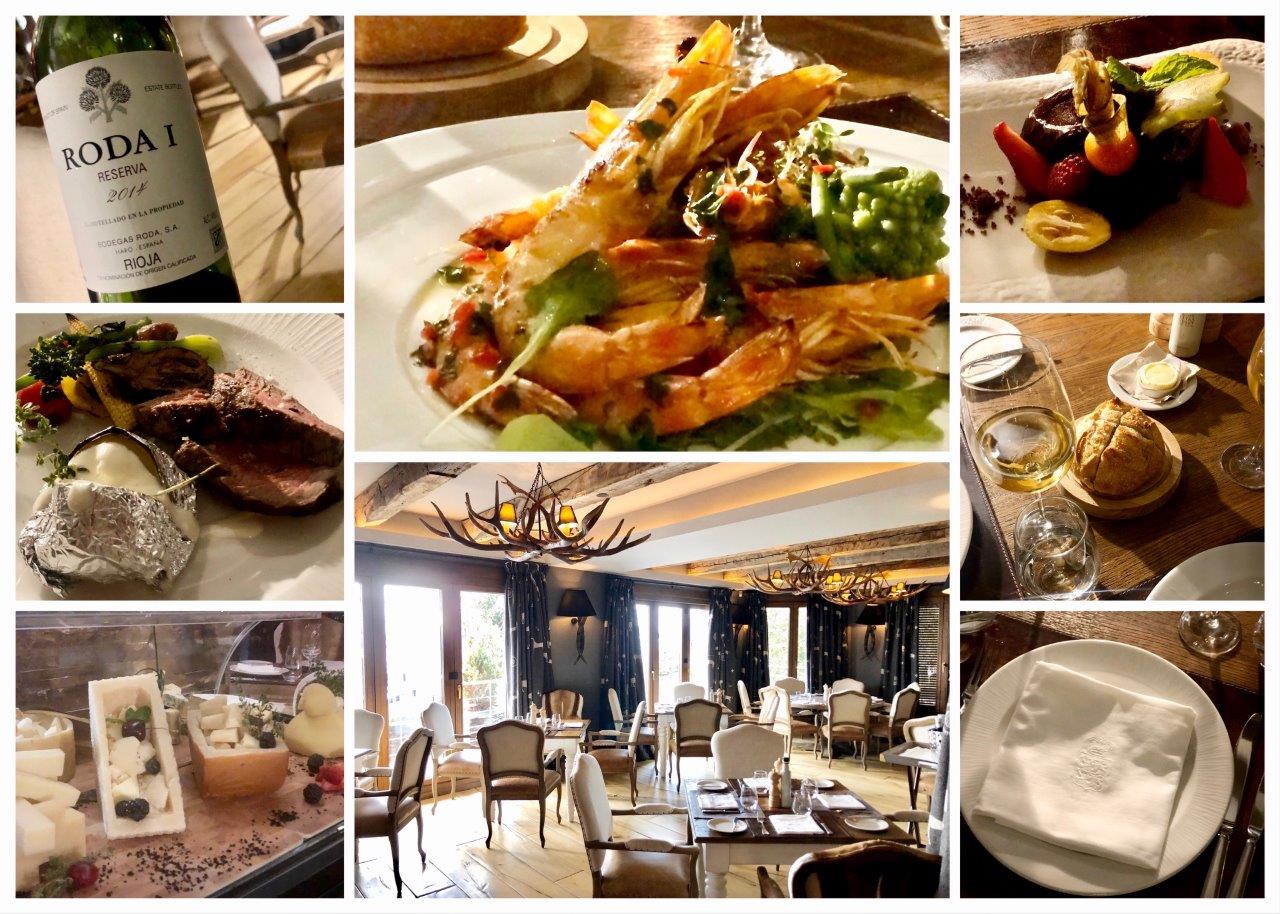 If you are booking a longer stay, you may want to explore the local village. Concierge will also be happy to make arrangements for you to dine at the best meat and seafood restaurants in Pradollano, the ski station community up in Sierra Nevada. Amongst there informal eateries and tapes bars El Lodge can recommend places where you will enjoy some superb fish and seafood from the nearby Mediterranean coast, as well as superb quality meats from across Iberia.
Spa & Wellness
El Lodge is a spa hotel, so whether it's to ease a few aches after a day on the slopes, or simply for some pampering, the facilities are all waiting for you. The lower level has an indoor heated pool, treatment rooms, changing rooms with luxe amenities and small gym with the latest kit.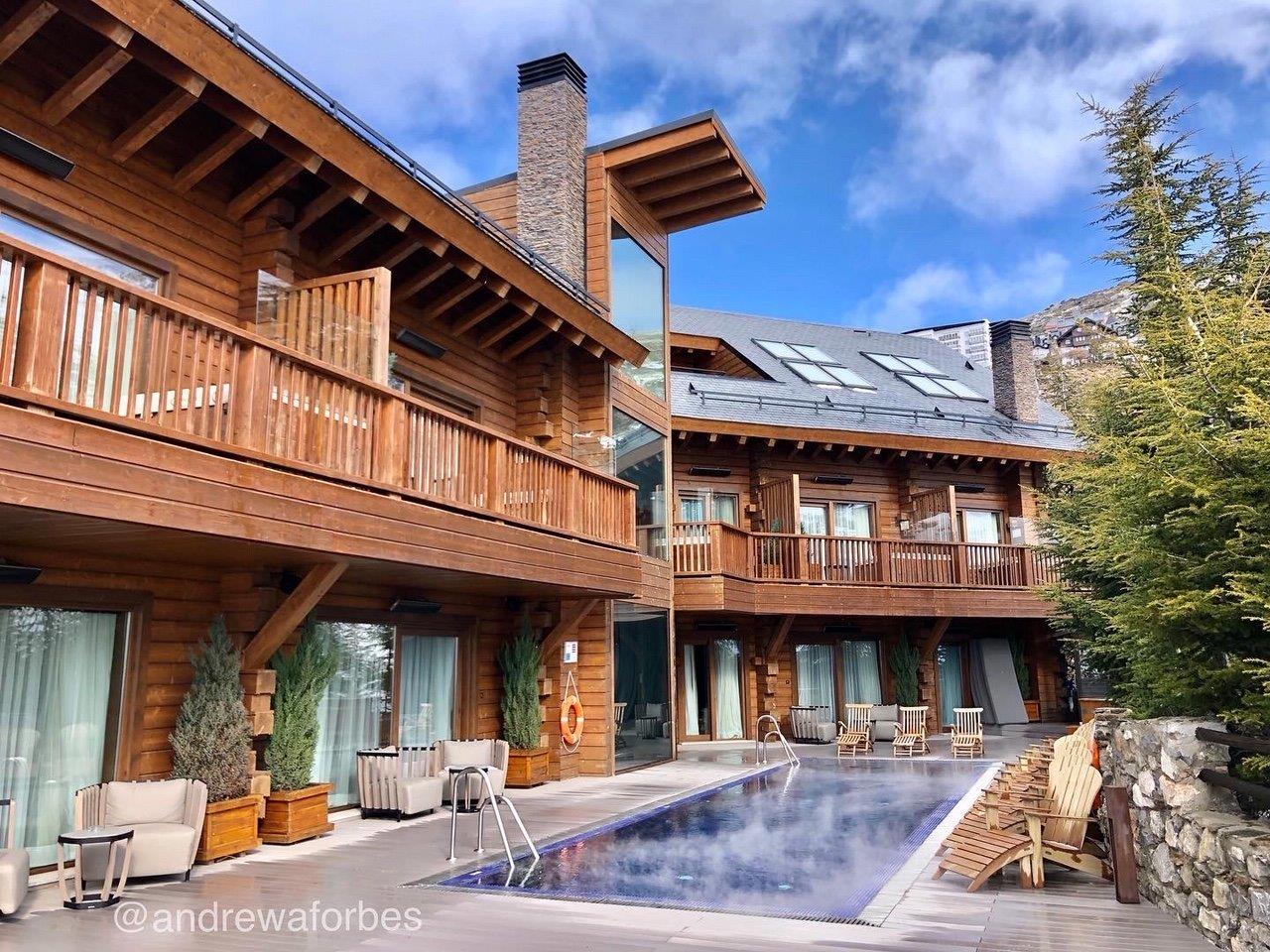 Activities
For non-skiers who want to enjoy the snow, Concierge can arrange for unique experiences like sleigh rides, horse riding, as well as visits to the family snow parks where you can enjoy tobogganing and other family-friendly activities.
El Lodge can even arrange a hot air balloon ride for guests for a truly unique perspective of Sierra Nevada and Granada.
Culture Vultures
The world heritage treasures of Granada are less than 30 minutes' drive from El Lodge. Concierge can arrange for transport and a guide so guests can enjoy this remarkable city, including the UNESCO world heritage old town of the Albaicin, the exceptional citadel of the Alhambra and also experience a taste of the authentic tapas scene in the city. Granada is one of my favourite Andalucian cities. It combines the mystery and allure of the Al Andalus heritage, with the vibrancy of a modern university city.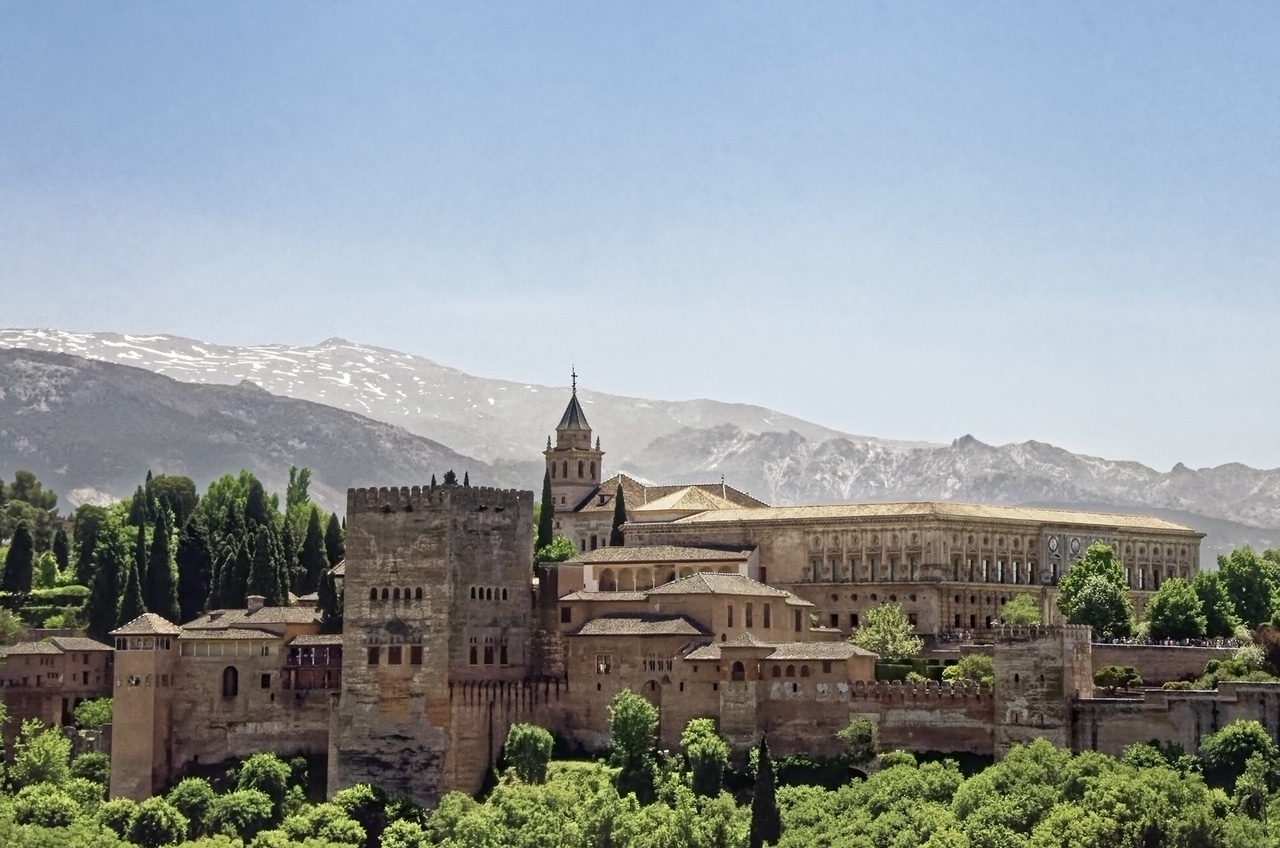 Family Fun
El Lodge makes an escapade to the mountains with the family lots of fun for everyone. The hotel has a luxury games room for kids up to 14 years old, with Wii, PlayStation, Xbox, movies, and plenty of traditional and classic games that all kids adore. Childcare and nanny service is also available.
El Lodge Guest Rooms & Suites
After a day enjoying the mountains or the city, you'll be embraced by the comfort of cosiness of your guest room.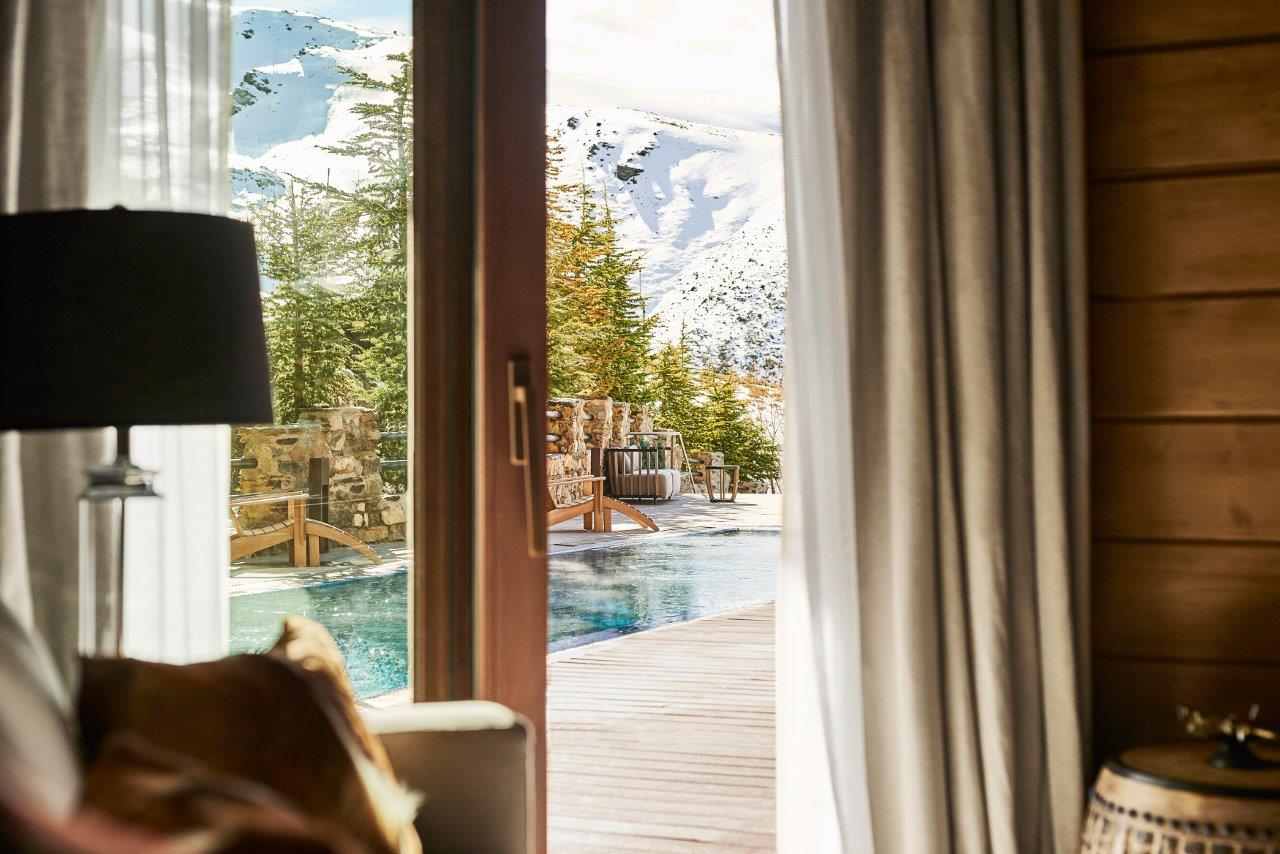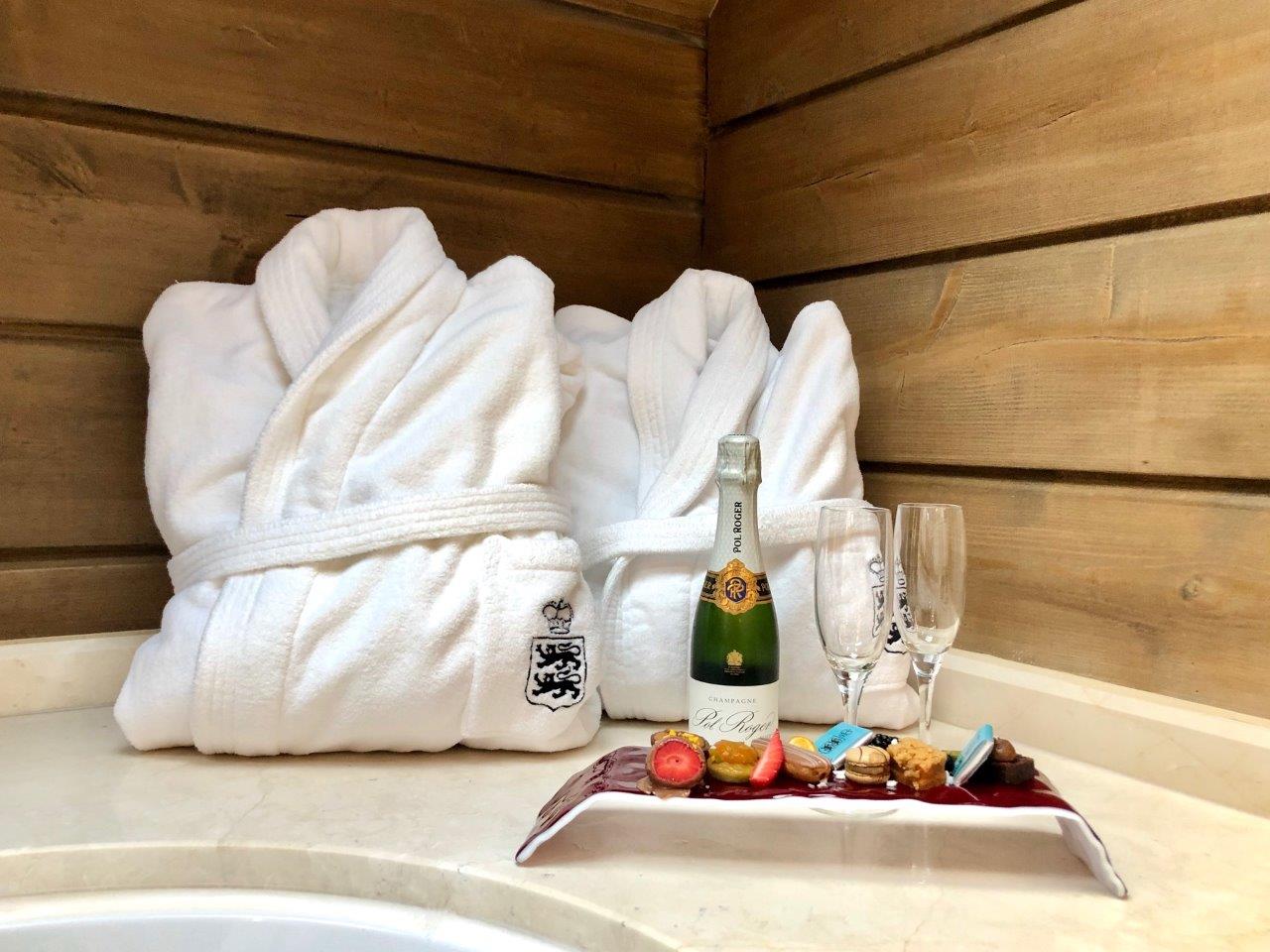 I loved our loft room, with double height ceilings, automatic Velux windows, a private terrace with mountain and village views. The huge bathroom had a fab  tub and also a fantastic shower that featured different settings including a cascade mode – so cool! Amenities were by Natura Bissé.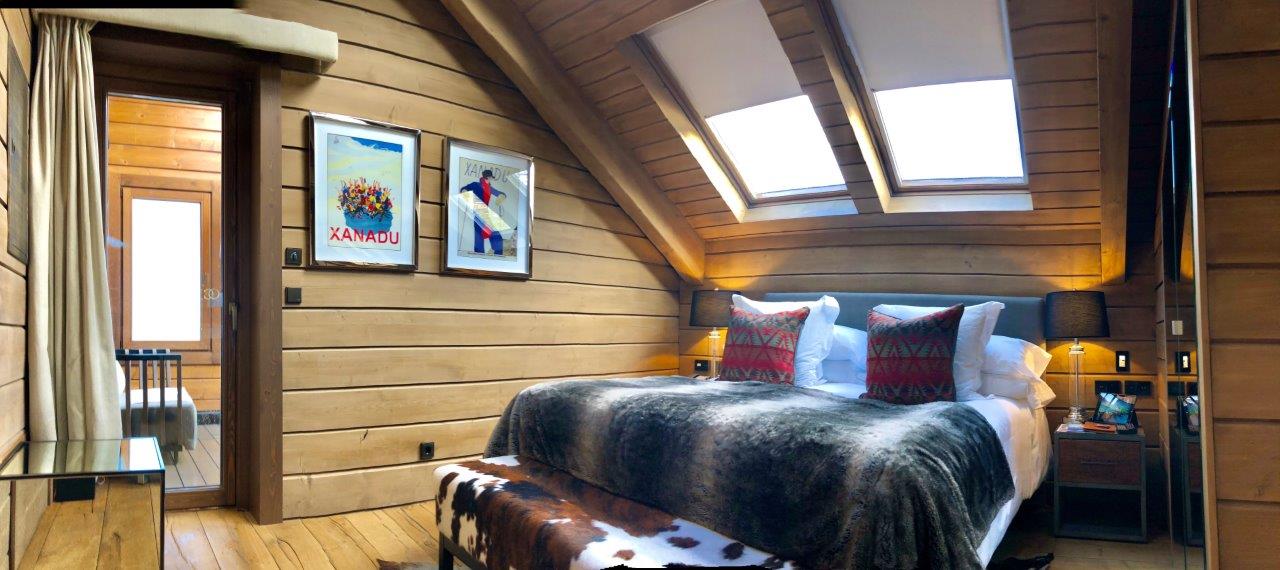 The décor is a mix of cowhide rugs, bright Moroccan and Aztec cushions, faux furs,  and a bespoke armchair – all blending beautifully with the Finnish timber-clad walls. Décor included playful, vintage posters.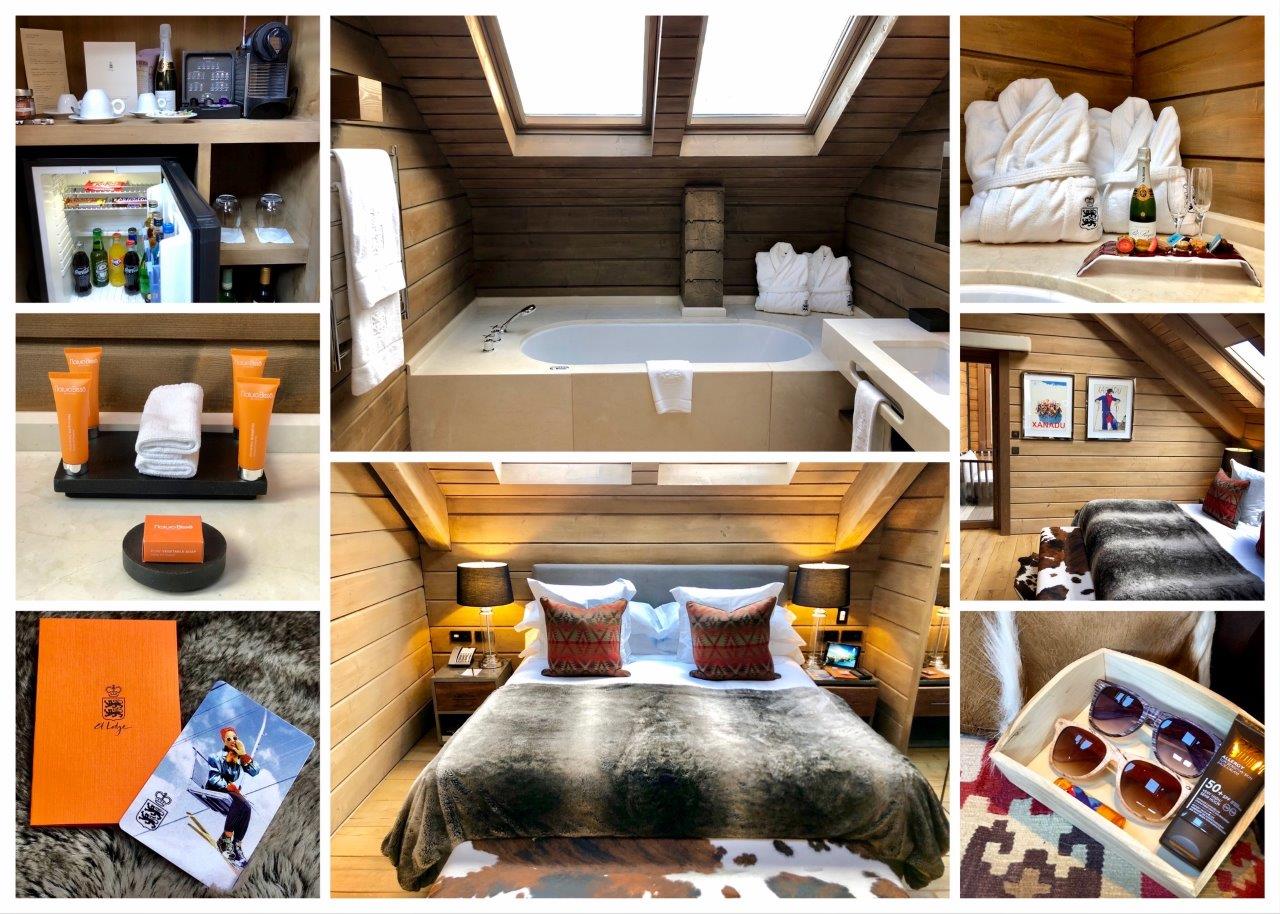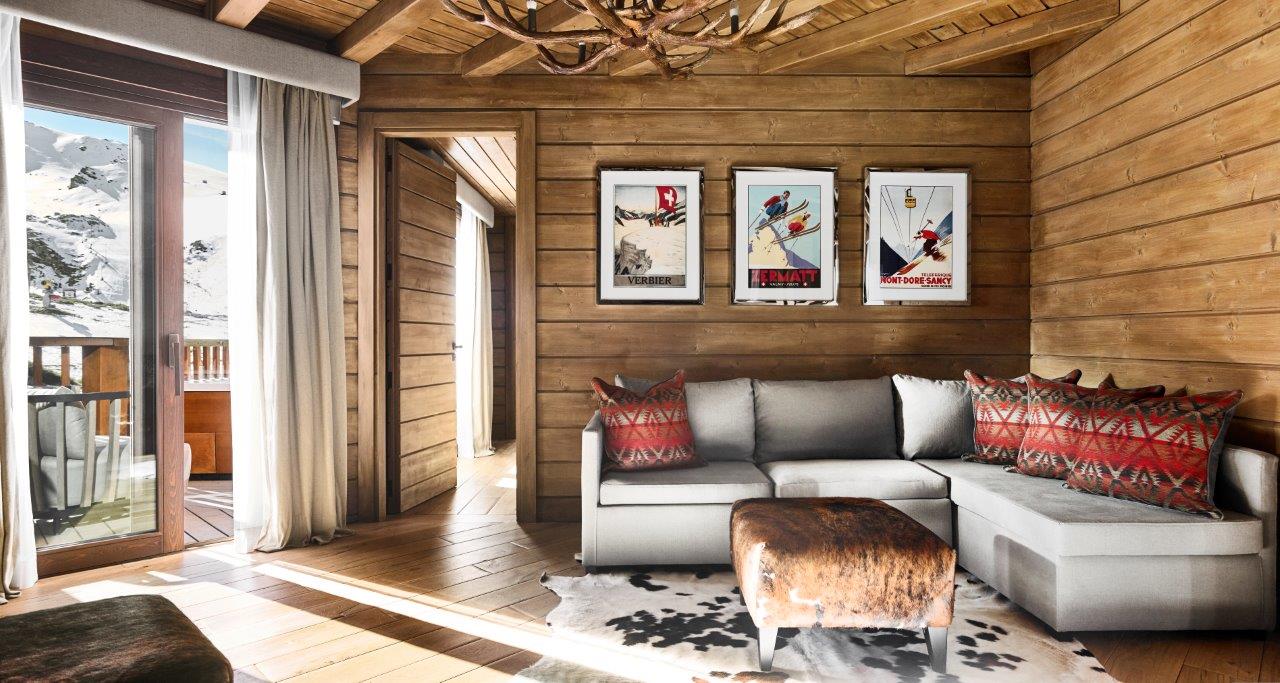 Expect luxe details like a full mini bar with champagne, Nespresso coffee machine, and even a scented humidifier (for those not accustomed to the drier mountain air). There is a tablet for guest information too. I really liked the thoughtful touches like the complimentary sunscreen and sunglasses.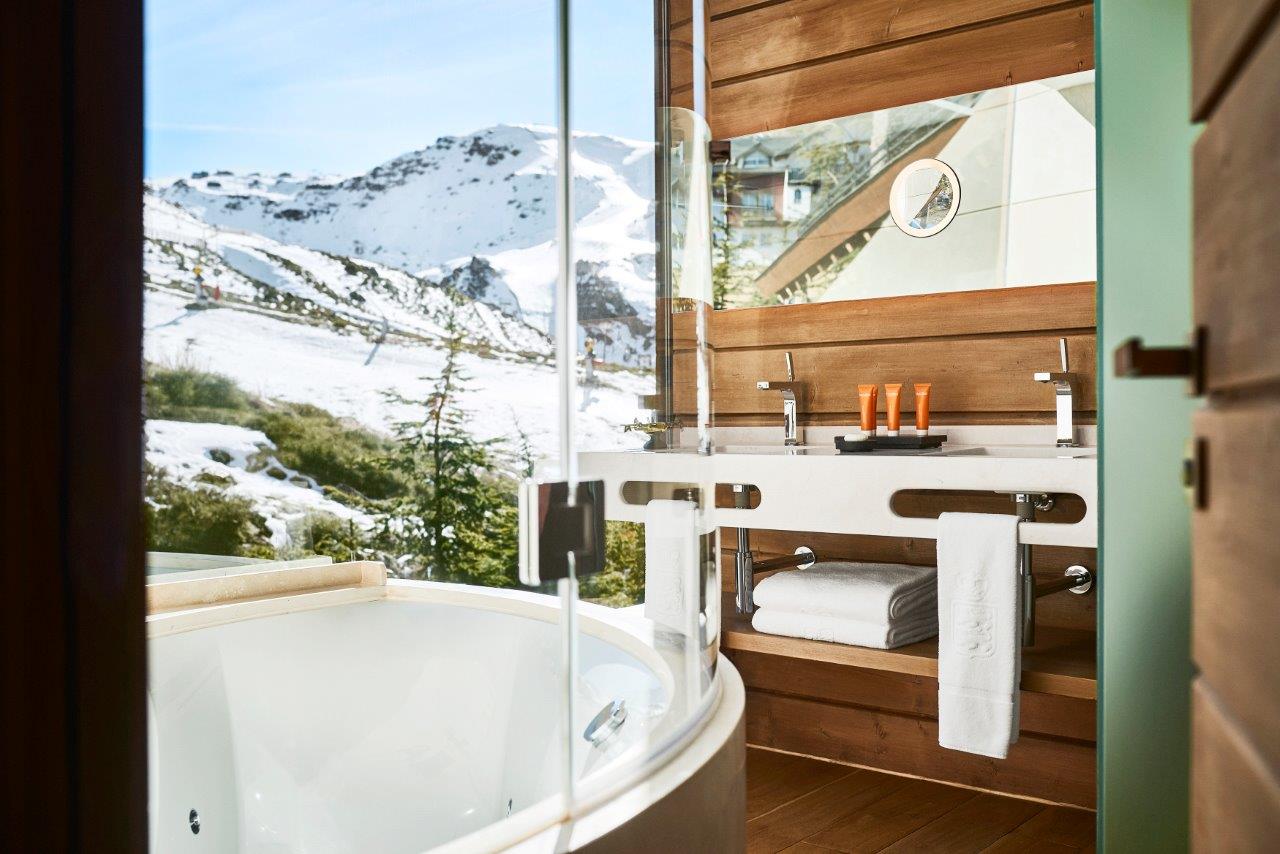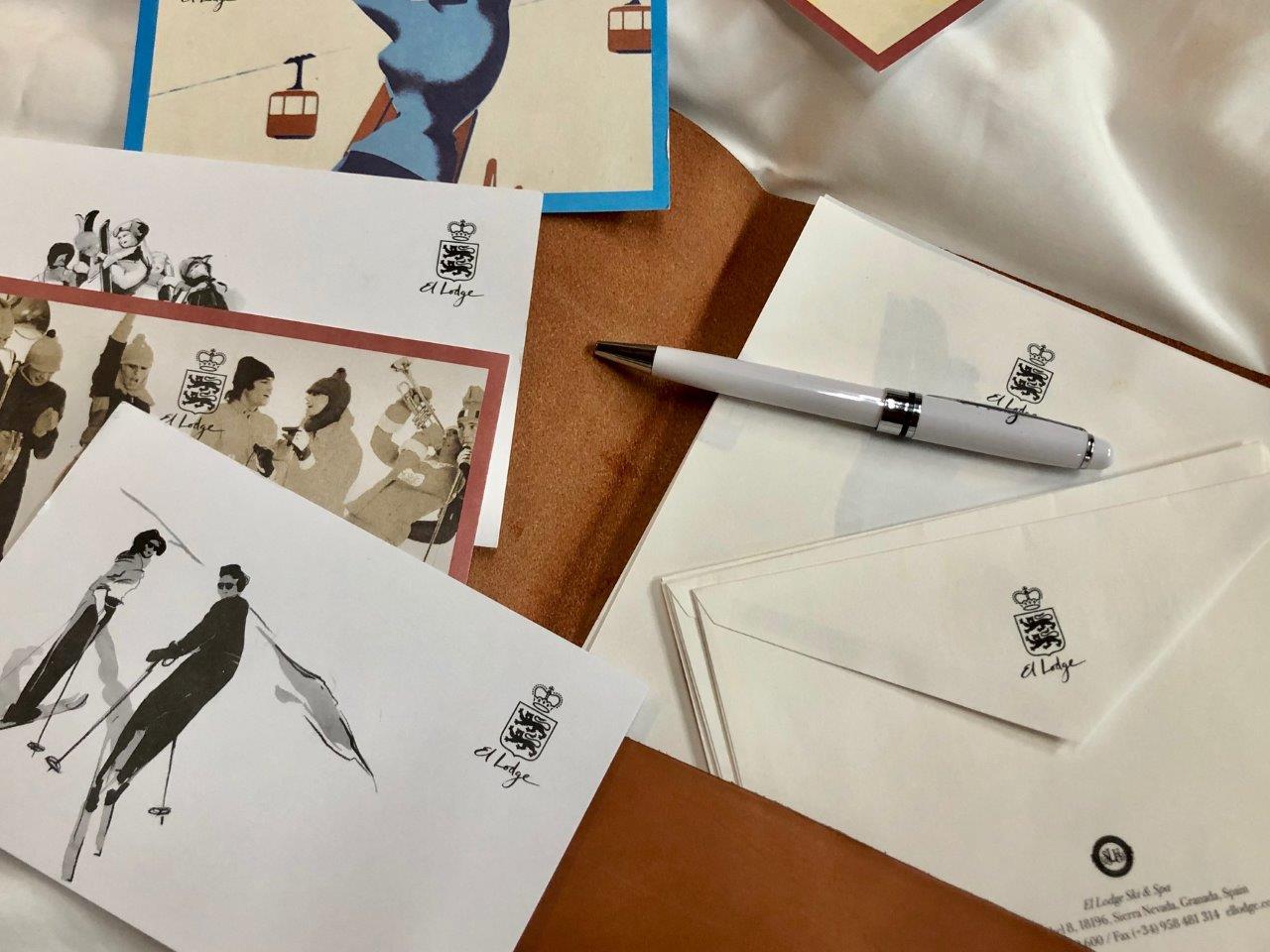 Information
Room rates start from 380 euros per night.
El Lodge Ski & Spa
Maribel 8, Sierra Nevada (Granada) Spain
Tel: +34 958 480 600
Email: reservas@ellodge.com
Website: www.ellodge.com