A new super–premium gin from Scotland has launched in the UK this month. Tulchan Gin, named after Tulchan Estate in Scotland, is a small batch gin distilled in Speyside. Its flavours are inspired by the terroir of the Estate, located on the banks of the River Spey.
Tulchan Gin is a juniper-forward London dry gin made with Scottish botanicals which include sloe berries, elderflower, blackberry leaves, and asparagus, which provides the gin with a bitter edge and long finish.
Read our guide to our favourite gin
Presented in a luxury embossed blue glass bottle with tartan running down the side, reflecting the gin's Scottish heritage. The label on the front of the bottle includes an illustration of the estate's brand icon, the Grouse Piper, playing the bagpipes. The Grouse Piper is used to represent the proud, independent wild birds that live among the wild heather. A further nod to Tulchan Gin's Scottish roots is the wooden cork stopper, which has a Scottish thistle stamp.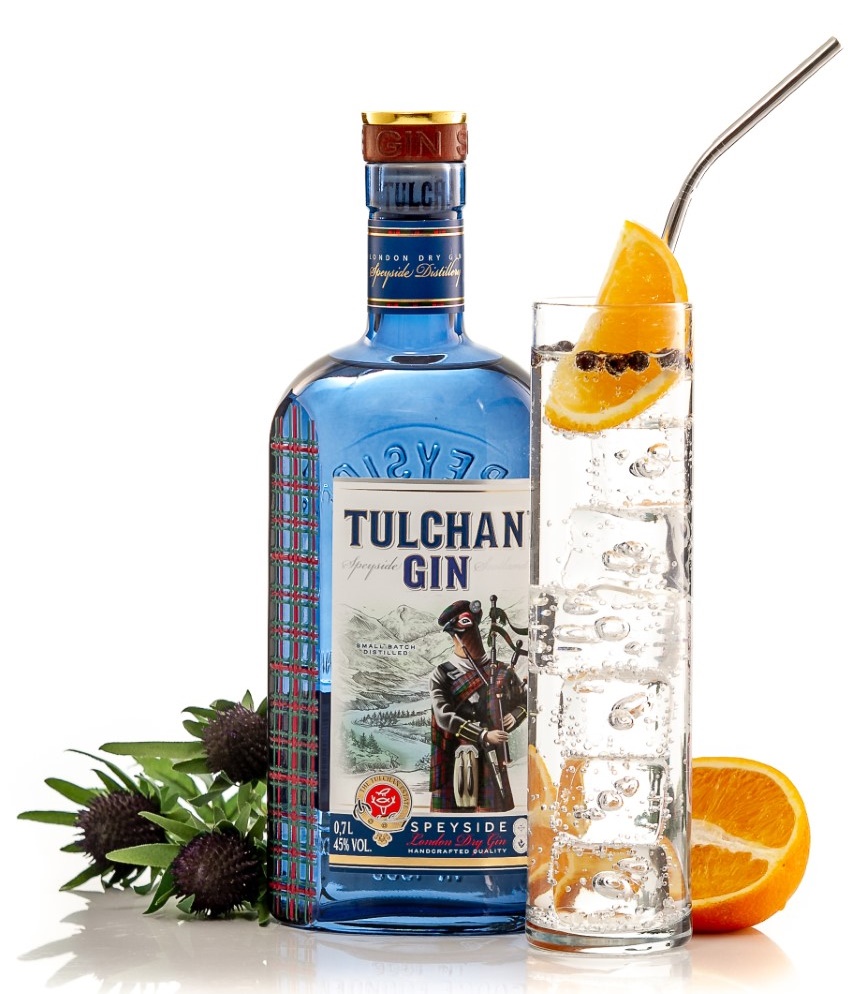 Tasting Notes
Style: fresh, crisp and smooth
Nose: floral and gentle juniper
Taste: herbal juniper, sweet blend of candied citrus peel, resin, cardamom, liquorice and coriander
Finish: medium in length with kumquat and lemon curd tones
About Tulchan Estate
Situated in East Scotland, in the renowned Speyside whisky region, Tulchan Estate has a rich history of hosting royal guests. Surrounded by 22,000 acres of stunning Scottish landscapes, the Victorian hunting lodge is one of the country's top sporting estates. The estate's namesake gin captures the very essence of Scotland itself.
Buy This Gin
Tulchan Gin is priced from £39.99 for a 70cl bottle at ABV: 45%. and is available from Master of Malt.