Taking inspiration from the midcentury aesthetics of Palm Springs' design and the colours of its desert, luxury British brand Globe-Trotter (in collaboration with Visit Greater Palm Springs) has created a brand new capsule range. Featuring popular luggage styles and accessories, it's a homage to the region, debuted during Palm Springs Modernism Week in February 2023.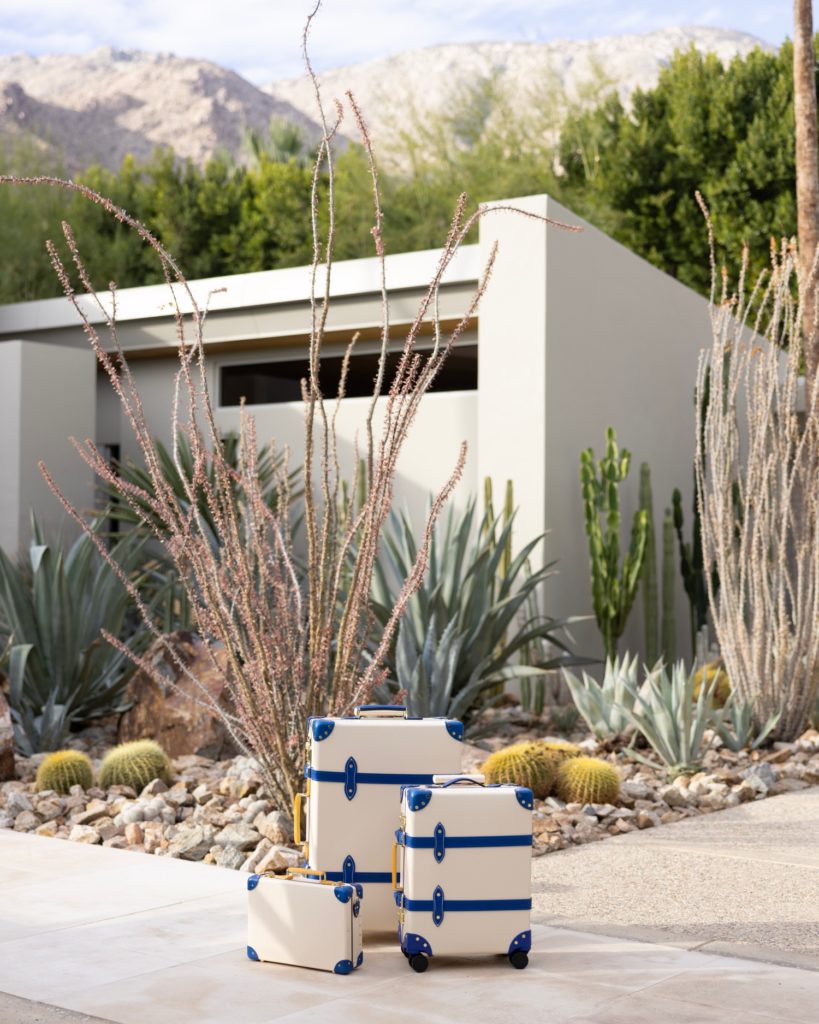 Colours of California
The traditional Globe-Trotter features and fine craftsmanship are all present in the three luggage pieces (a Check-In Case, a Carry-On Case and an Attaché featuring two luggage tags small and large, and a Palm Springs-designed Leather Sticker). Its colour palette evokes the Southern California lifestyle and scenery of Greater Palm Springs; cream for the desert mountain backdrop, yellow for the state's endless sunshine, blue for its ocean and pools and green for its palm trees and lush landscapes visitors. The luggage interiors have a starburst pattern, remembering the sputnik chandeliers from the middle of last century.
Scott White, President & CEO of Visit Greater Palm Springs commented, "Visit Greater Palm Springs is excited to be partnering with Globe-Trotter, a time-honoured luxury brand, known for its hand-made suitcases. We're proud that our destination, with its unmistakable desert oasis and iconic mid-century architecture, serves as the inspiration for the Palm Springs Collection. Globe-Trotter's new luxury line will inspire future travellers to visit Greater Palm Springs and discover all that our region has to offer."
About Palm Springs
A haven of rest and relaxation in the Southern California desert, Greater Palm Springs offers nine distinct cities—Palm Springs, Desert Hot Springs, Cathedral City, Rancho Mirage, Palm Desert, Indian Wells, La Quinta, Indio, and Coachella—each with its own character and wealth of activities. Experience the region's burgeoning art scene, attend world-class film, sporting, and music events, and enjoy natural hot springs, lush palm groves, over 100 golf courses, and over 300 days of sunshine per year. Whether you're looking to escape, explore, recreate, or rejuvenate, Greater Palm Springs is the perfect destination any time of year.
Read our guide to luxury hotels in Palm Springs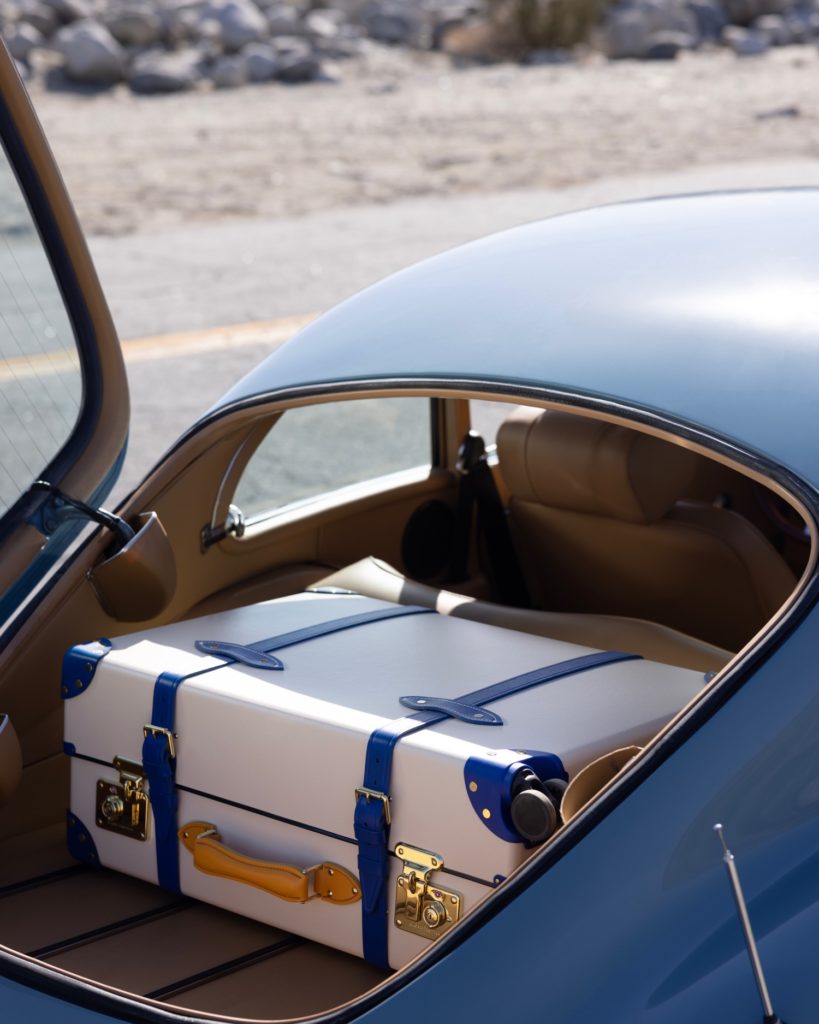 About Globe-Trotter
Since 1897, Globe-Trotter has been crafting their iconic cases by hand in England, making them a symbol of the Golden Age of travel. Many of the same production methods and machinery used in the Victorian era are still in use today, ensuring that the same attention to detail is applied to each and every case.
Capturing The Capsule
Globe-Trotter spent time in Greater Palm Springs ahead of the launch, with a photoshoot by renowned photographer Aaron Feaver at The Ware Estate, Palm Springs. This Don Boss-designed home with its seven negative-edge pools, walls of glass, native gardens, and breathtaking landscape views was the perfect backdrop to showcase the capsule against Palm Springs' mid-century architecture and lifestyle.
Darius Alavi-Ellis, marketing director of Globe-Trotter said, "We are delighted to be working with Visit Greater Palm Springs on the first partnership of its kind, combining luxury products and curated experiences, all inspired by an iconic destination. We know that Palm Springs has a strong aesthetic tradition and are excited for our global community to see that come to life in the form of carefully designed Globe-Trotter products."
Check out www.globe-trotter.com for further information and inspiration for your own travels.