This major player in the textile world was once the centre of the Dutch wool industry. Today, Tilburg is home to a number of international companies, notably in the logistics and technology sectors. The city is home to several museums and cultural attractions, including the De Pont Museum of Contemporary Art, which features a collection of contemporary art from the 1980s to the present day, and the TextielMuseum, showcasing the history and development of the local textile industry. Tilburg is also famous for its annual festivals, including the Tilburgse Kermis (one of the largest fairs in the Netherlands) and the Roadburn Festival, for heavy metal music fans.
NEO KVL Hotel by TASIGO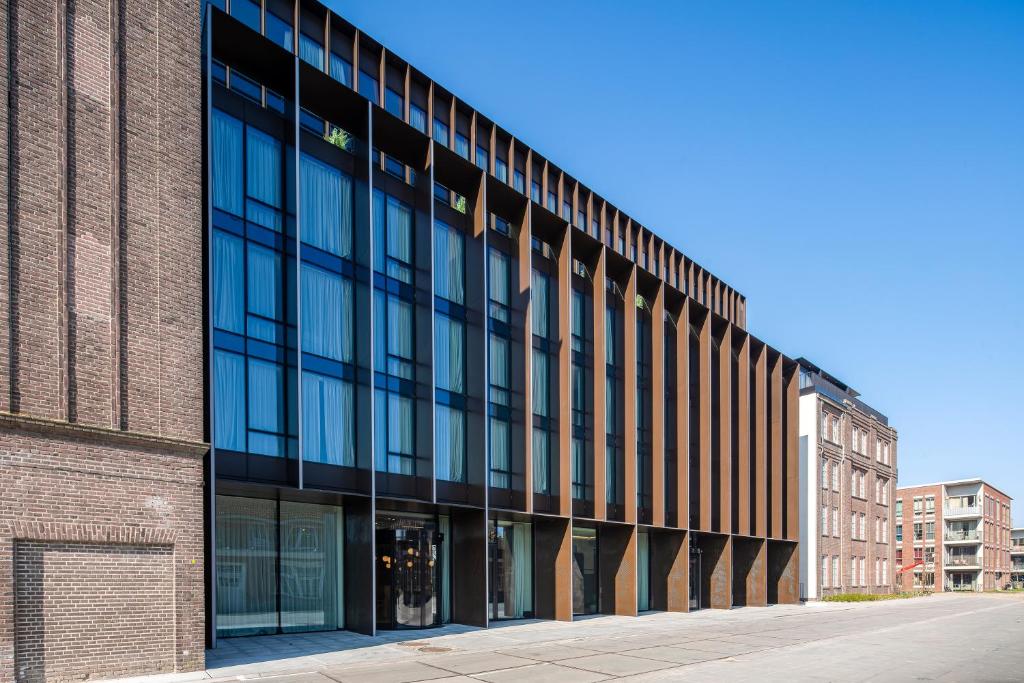 Fostering the art of living, this design hotel is set on the grounds of a former leather factory, in the charming area of Oisterwijk to the east of the city (conveniently close to the railway station). Its quadruple-height glass atrium is an impressive feature, around which 68 modern and comfortable bedrooms with big beds and blackout curtains, are arranged. Breakfast can be taken in the sunshine of the light-filled lobby, or a buffet in the Neon Restaurant. NEO KVL opened in 2022 and has a full-service spa, free loaner bikes and a Skybar.