Created by the team behind Marbella's globally renowned Ocean Club, this new beach destination is different, with a laid-back, understated ambience, and a design aesthetic that flawlessly blends with its natural surroundings, Dune Beach is unlike anything on this famous stretch of Costa del Sol coastline, writes Andrew Forbes (The Luxury Editor).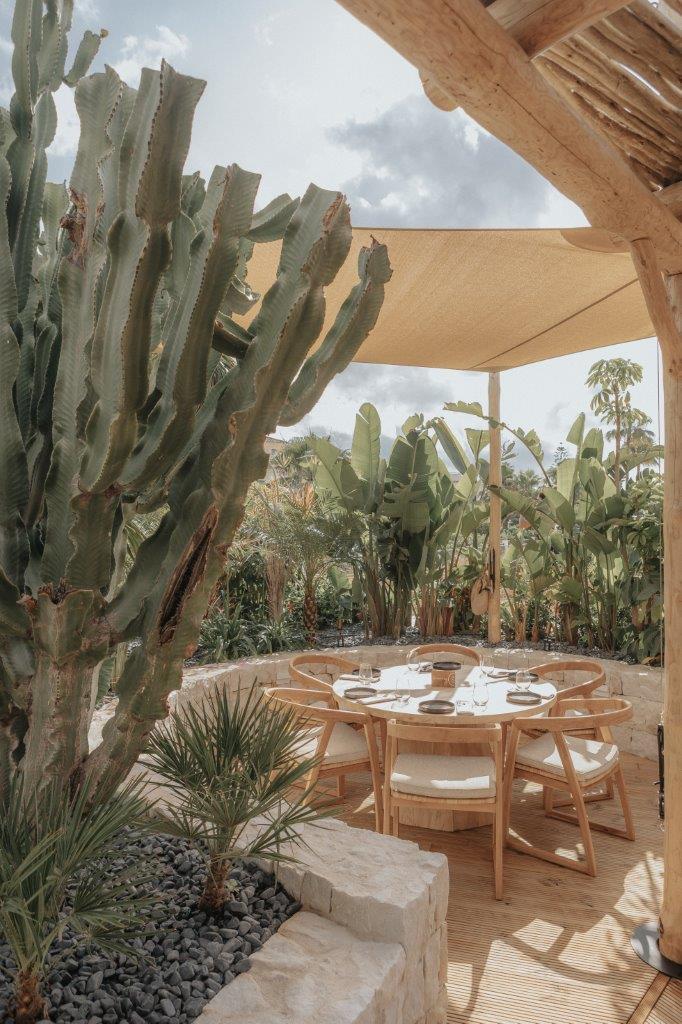 Gourmet Beach Club Destination
Gastronomy is equally important with the vibe here, and Chef Andres has created an impressive menu with Eastern Mediterranean touches, which the team beautifully presents. There are Lebanese touches and the presentation is a detail, including fresh pomegranate 'jewels' and flower petals on the dishes.
Cocktails
During our visit, the bar was led by Ricky, a talented mixologist that created two outstanding cocktails – the roasted Pineapple Acai Margarita (with tequila, agaze, Cointreau, lime juice and vibrant acai powder), and the Dune Mule (with Glenmorangie, Aldberg, ginger essence, lime, and ginger beer, presented in a smoked dome).
The Dune Beach experience begins as soon as you arrive, with the friendly valet parking team immediately taking care of the summer headache of parking. Then the host welcomes you with the offer of a drink at the bar. First impressions are amazing. The blond wood of the pergola and the architectural sub-tropical plants and desert cactus perfectly frame views of the dunes and sea beyond.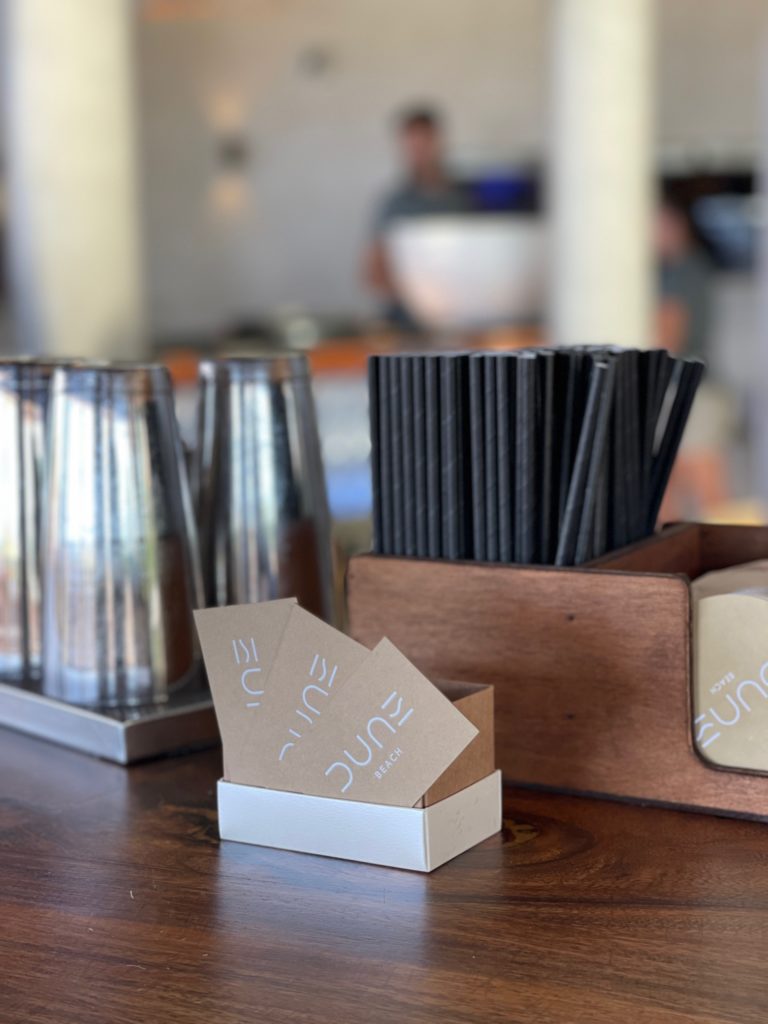 Dining
There are 4 main areas to Dune Beach; the dining deck shaded by sun sails and a timber pergola, the main bar area indoors, and also an outside bar lounge with sofas.
Then take the path through the dunes, covered in wild grasses and flowers to the beach where beautifully wooden sun beds shaded by thatched parasols await.
Guests can enjoy a beach menu of summer favourites like hot dogs burgers and tacos all served and presented in the signature sophistication of Dune Beach.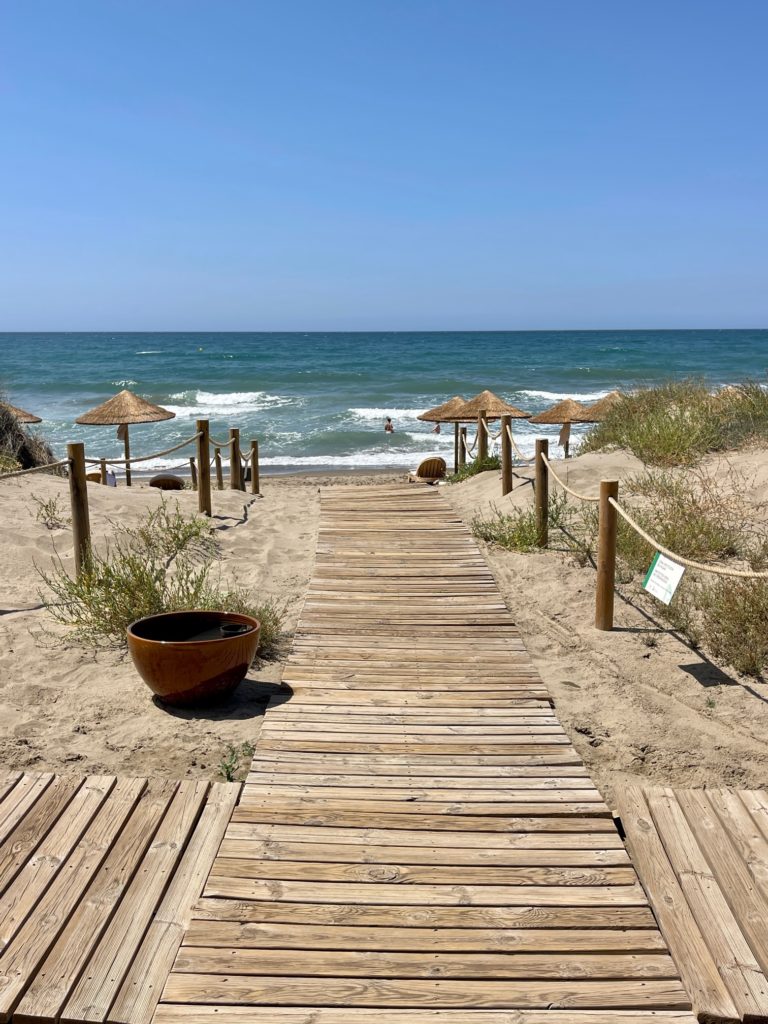 On the main dining deck, the menu is more extensive with starters of Mediterranean dips, pickles, and different types of breads, which are the perfect accompaniment to seasonal dishes like the Almadraba bluefin tuna, the Middle Eastern Flatbread with spiced lamb, or maybe the Wagyu Steak tartare.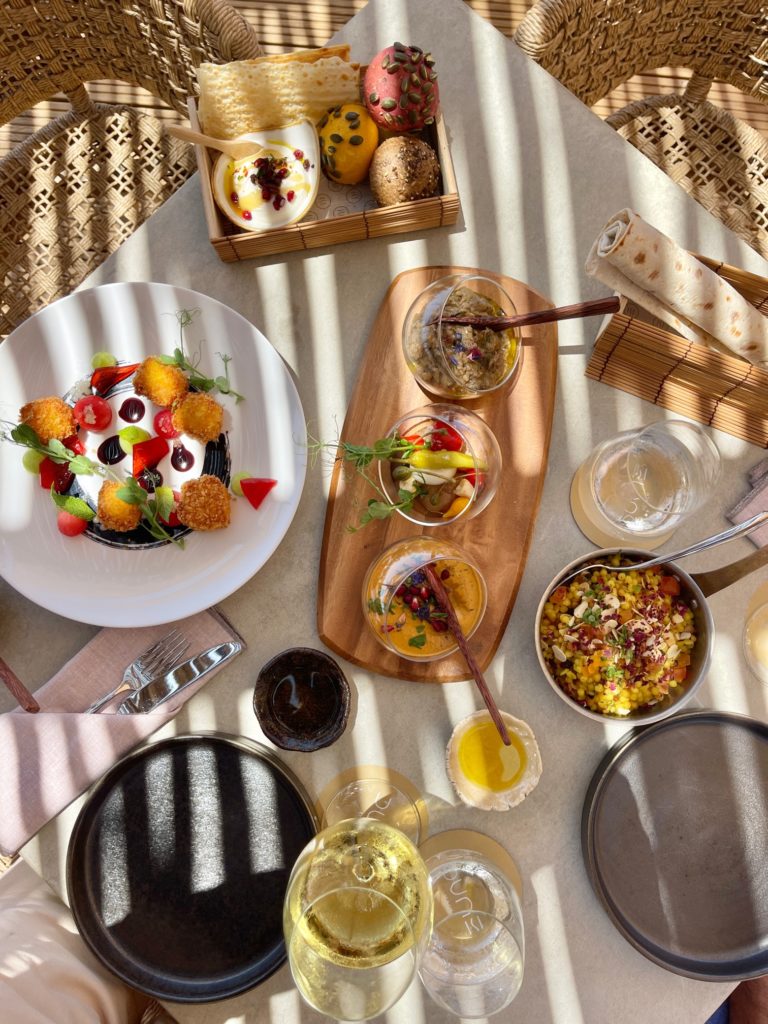 The main dishes are equally tempting with a pearl cous cous salad roast butternut and orange salad, and my favourite the halloumi and watermelon salad. More substantial plates include tiger prawns, wild Atlantic salmon, Kobe Flank steak or lamb kebab, to name but a few.
Service is natural and attentive. The team is friendly and helpful. We were looked after by multi-lingual Thomas and his colleagues who made us feel very welcome.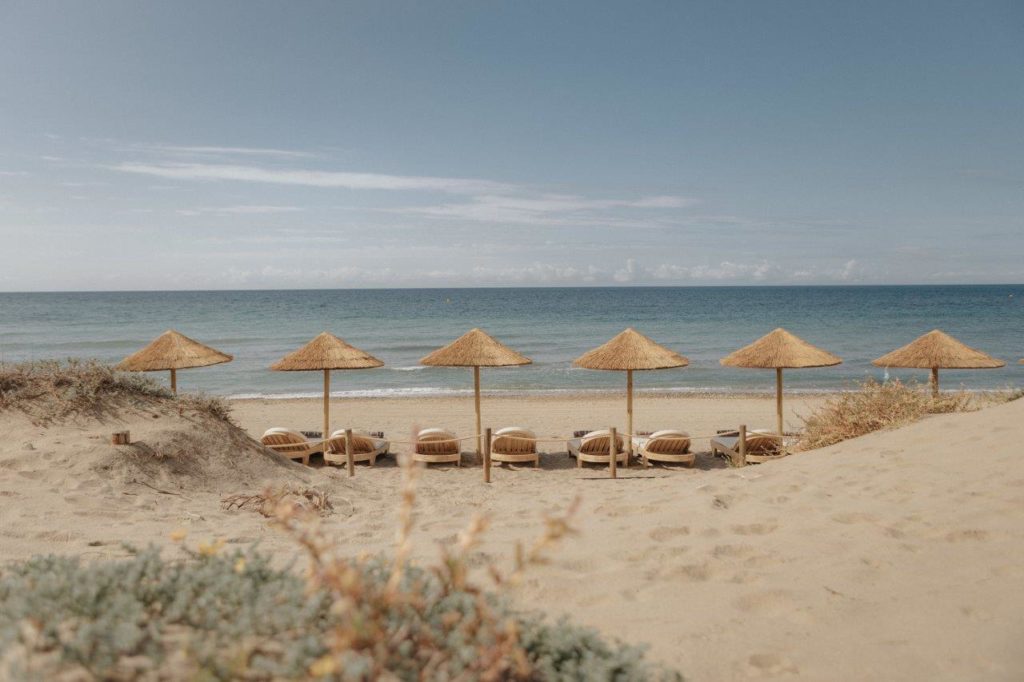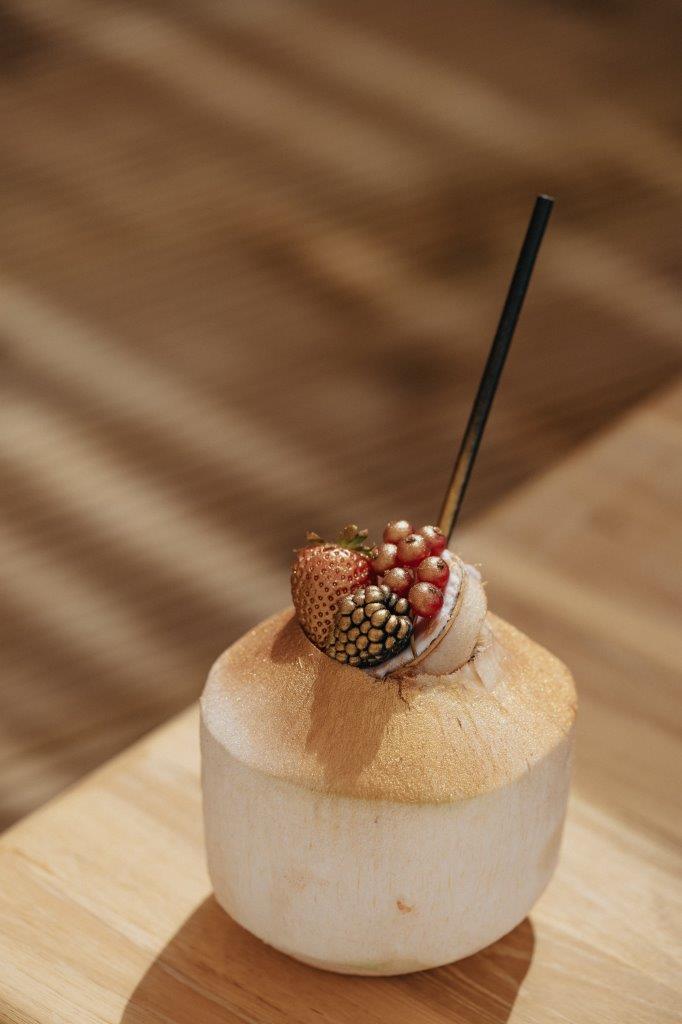 Information
Dune Beach is east of Marbella in the El Rosario neighbourhood, renowned for its beaches. It si open daily for lunch and drinks.
Open 11.00 am to 22.00 pm, with kitchen service from 13.00 – 21.00
Contact Details
Website: dunebeachmarbella.com
Address: Dune Beach, Avenida Cervantes S/N, Urb. Costa Bella, El Rosario, 29604 Marbella, Spain