Tourists, artists, musicians and the Morrocan royalty have understood the allure of this coastal city since the middle of the last century. It sits on the Mediterranean sea, on the Strait of Gibraltar, a busy shipping route and is well connected to Fès, Rabat and Casablanca. Tangier is relatively easy to reach and visually stunning, with striking whitewashed houses and Moorish architecture, as well as fragrant food, bohemian hangouts and sunny climes. The settlement dates back to the Phonecian times, with modern-day museums and sites of historical significance, charting its heritage.
Eat
Parisa
One of two restaurants at the Fairmont, Parisa opens for dinner from 7pm, six nights a week. But you'll need to find it. First seek out the hidden entrance to the hotel's speakeasy, then pass through the bar to locate the sophisticated dining room. Seating is available inside and on the terrace, both providing a multi-sensory culinary journey, with a cool soundtrack. The food is fragrant and herbaceous, using traditional Persian recipes, such as the signature dish — lamb shoulder slow-cooked in tomato gravy. Pair your meal with a champagne cocktail, or a gin and tonic with saffron.
Chiringuito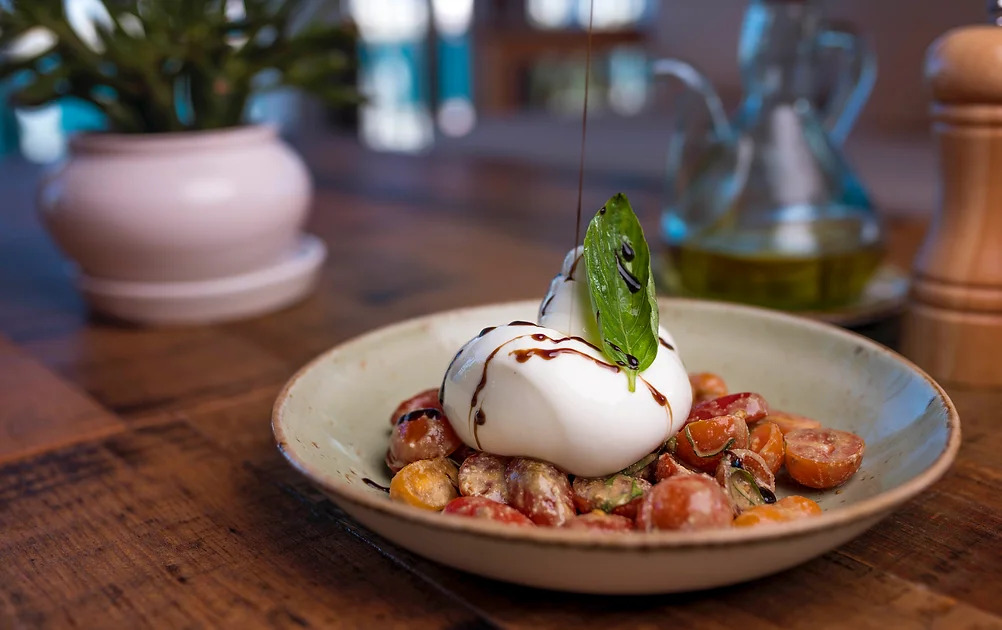 Set beside Marina Bay, this waterside gem has an airy, boho-chic and beachy interior, with bespoke rattan furnishings and inviting cream sofas. Outside, a tiled terrace features areas shaded from the North African sun by thatched roofing and parasols, with lanterns lit to create an atmospheric backdrop after dark. Chiringuito is ideal for a healthy light lunch, such as a goat cheese salad with rucola, balsamic cream and candied raspberry, a plate of fresh sushi, or some gambas linguine. Or stop by late into the night for some handmade cocktails in a clubby atmosphere.
Brooks Park Gastro
Grand period architecture is complemented by bold blue heavy drapes, gilt finishings and a chandelier at Brooks Park Gastro. The service is inspired by the high-end French dining rooms of old, with a trolley for flambéing at your table and wine fetched from the cellar. But alongside the thermidors, crepes and fondants, diners (who emerge via its majestic sweeping staircase) will find Moroccan specialities like tagine. Each plate appears like a painting, dressed with splashes of vibrant colour and the likes of impossibly thinly sliced raw vegetables and edible flowers.
El Morocco Club
Stylish, yet cosy and relaxed, El Morocco Club calls to mind the city's heyday. Upstairs there's a restaurant, while downstairs is the piano bar and venue for jazz nights. The elegant drinking den centres around its grand piano, with cabaret style tables and zebra-print sofas available nightly from 7.30pm. Wood-panelled walls are adorned by black and white photographs, with Persian rugs on the tiled floor. Choose from a large selection of French wines and a cocktail list, or opt for a glass of Laurent Perrier, accompanied by some fresh oysters on ice.
Dar Al Maghrebia
Rustic and traditional, Dar Al Maghrebia is found in Asilah close to the old Medina, instantly recognisable by its vibrant blue front door and outdoor seating. It's a charming streetside spot for people-watching, as you sip on an iced coffee, or tuck into authentic local dishes like fish pastilla, cheese cigars, tagine with couscous, bisara, harira and aubergine salad. Family run, the restaurant service is super friendly with staff collectively speaking Spanish, French and Arabic. Children are made very welcome and there are plenty of options for vegetarian diners.
Salon Bleu Tangiers
Another traditional restaurant featuring the classic North African colours of pure white and bright blue, is Salon Bleu. Facing the sea and looking over the whitewashed rooftops, it has two open terraces with tiled floors, accessed via keyhole arches. Order some calamari fresh from the ocean to dip in tangy tartare sauce; a kasbah burger with house sauce; a pear and chicken tagine; the day's catch grilled with lemon and some creamy mash; or simply a light French patisserie, such as a tarte aux framboise — all served on colourful Moroccan pottery.
Do
Visit The Medina
As the city's pre-eminent landmark, this should be at the top of your to-do list for Tangier. The fortress is surrounded by 15th-century Portuguese walls, with gateways providing access to the well-preserved interior. Inside, you'll find a mix of homes, shops, markets, riads and museums. Statues commemorate the creative luminaries who walked its maze of cobbled lanes, and like them, you can enjoy getting lost in the mini labyrinth, with a culture and atmosphere all of its own. Shops selling spices, flowers, rugs, textiles and silks create a multi-sensory environment, of colour, fragrance and ebullient sounds.
Hercules Caves
According to legend, this was the place in which the super-strong demigod rested after separating the European and African continents. The limestone grotto is found in Cape Spartel, the most northwestern point on the mainland and has a jagged opening (said to have been formed in Phoenician times) looking onto the sea, a real photo opportunity. Local folklore also suggested that this marks one end of a secret tunnel between Morocco and Spain. Hercules Caves are reached via the S701, around 14 kilometres west of the city centre. Cap Spartel lighthouse is also close by and worth a stop en route.
Kasbah Museum & Contemporary Art Space
Inhabiting a former prison, this national museum and arts space presents a cultural programme of events and exhibitions. Here you can view artefacts from the prehistoric period, archaeological objects from Roman sites in the country, along with pieces detailing Morocco's Islamic history and maps from the 13th to 16th centuries. The site was restored and reopened by Morocco's National Museum Foundation at the end of 2021, designed to create an inclusive and accessible place of hope — its first arts exhibition was dedicated to showcasing Moroccan heritage and local art. It also houses an Andalusian courtyard garden.
Tangier American Legation Museum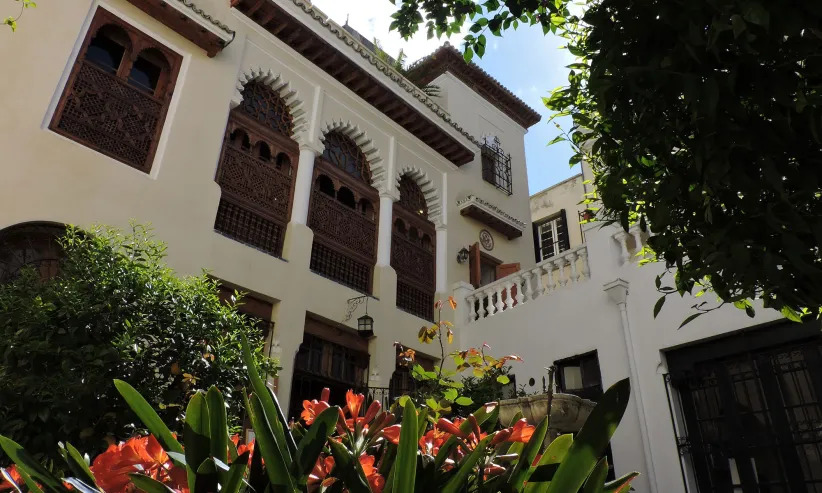 This 200-year-old mansion has served many purposes; as a consulate, a diplomat's home, a Peace Corps training centre, an espionage headquarters and now a museum and library. Originally gifted by the Sultan to the US government, it's still American owned, but leased by the not-for-profit organisation, TALIM (Tangier American Legation Institute for Moroccan Studies) and represents a centuries-old link between the two nations, as the only US National Historic Landmark on foreign soil. Ornate wooden lattice windows, wrought-iron balconies, verandahs overlooking the sea and lush tropical-style planting create a beautiful backdrop for this building with an enigmatic past.
Sleep
Fairmont Tazi Palace Tangier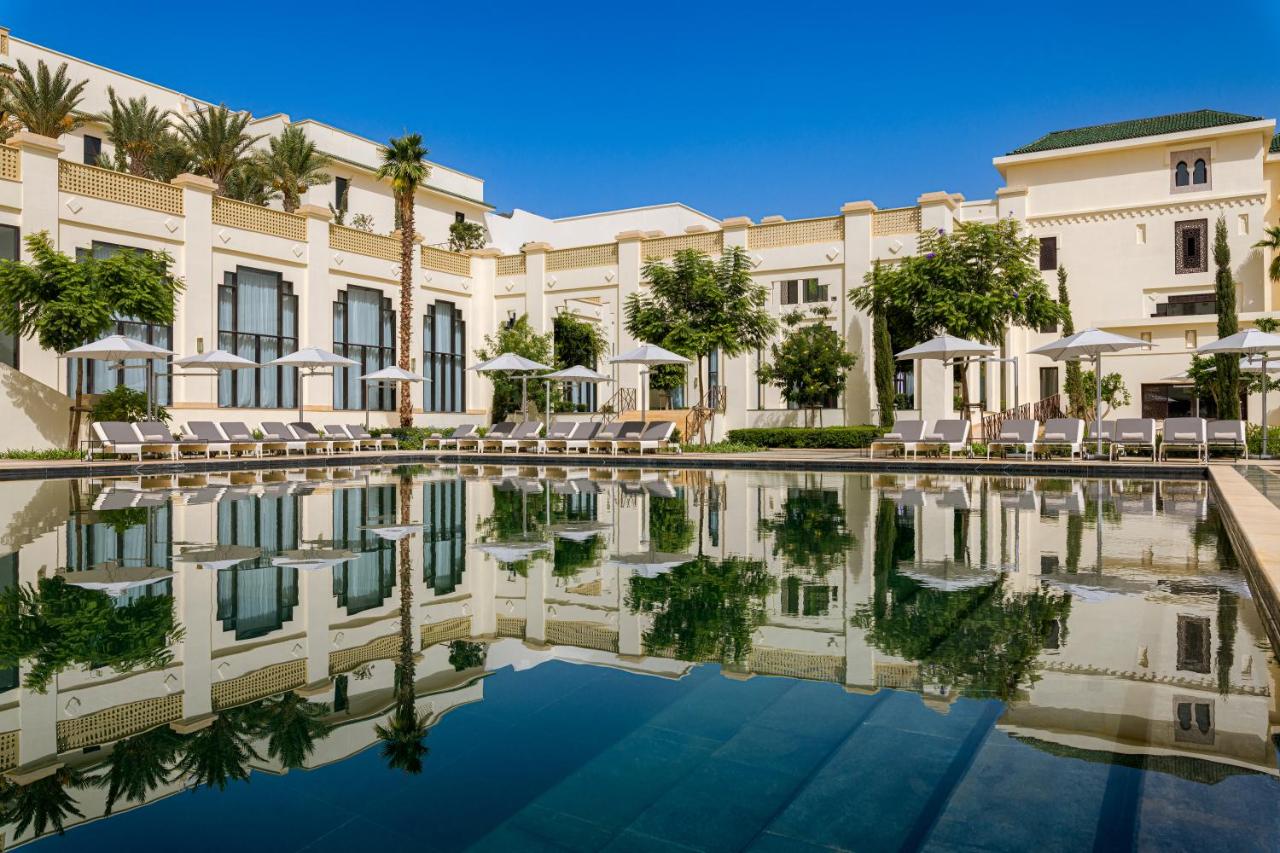 This majestic property by Fairmont (read our review here) was originally built in the 1920s as a residence for the King's advisor and has been restored and transformed into a luxurious hotel. Located on the stunning Moroccan Riviera, the hotel offers 133 rooms, suites and penthouses, each of which provides incomparable views and unparalleled luxury. All of the accommodations come with traditional Moroccan decor, featuring handcrafted Mousharabieh, Tadelakt and Zellige artwork from local artisans, as well as finely crafted textiles. There are seven different places to eat and drink in this palatial hotel, including Persian food at Parisa and seafood at Mediterranean Crudo. Curated experiences help guests to develop a deeper understanding of the region and you can book hammam rituals (among other therapies) in the spa or chill out by the pool which overlooks the city.