Contemporary Meets Neo-Classical
The 18th-century Neoclassical Villa, as the main building, displays the perfect blend of history and modernity. It was carefully renovated to maintain its authentic historic spirit by restoring the terracotta floors, frescos and vaulted ceilings and windows. Villa rooms feature shuttered windows and four-poster beds, offset by modern amenities. These comprise Classic and Deluxe Villa rooms, Villa Spa Suites (with in-room Jacuzzis), the Luxury Villa Suite and the Panoramic Tower Suite (a beamed-ceiling "penthouse" with an in-room jacuzzi, an extra special suite for honeymooners and those desiring another level of private luxury).
Across the villa is the estate's second accommodation which includes a Classic Studio, perfect for couples or smaller families, and a spacious ground-floor Large Studio. Guests can enjoy especially inviting views from the Deluxe Rooms and Junior Suites while the Suites offer living and working areas that allow up to four guests to spread out a little further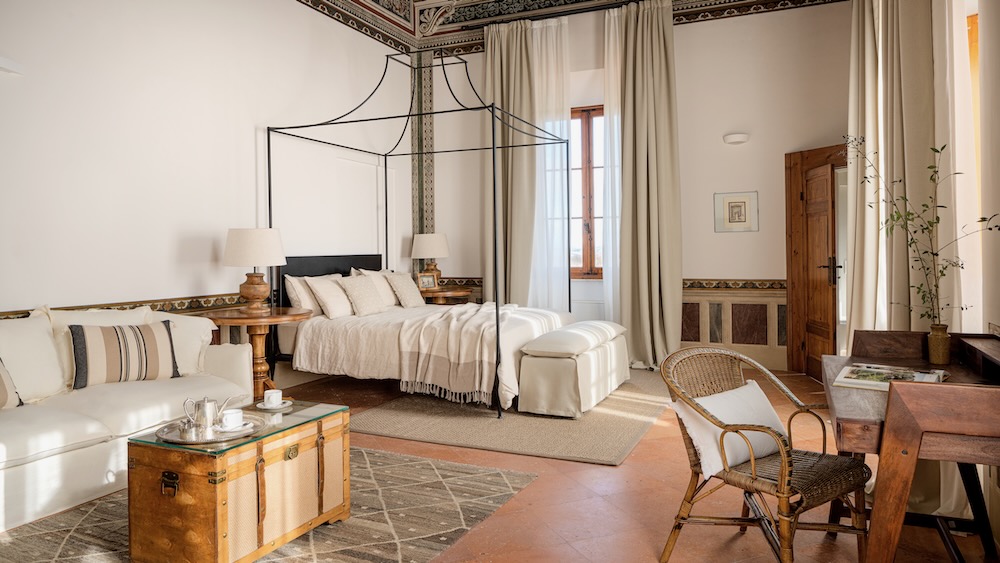 The Pools
Landscaped into the lush grounds are the resort's 3 pool area.  The main pool enjoys far-reaching views of the surrounding hills, making it a romantic spot to watch the sunset with your favourite tipple. The Marco Polo Pool Bar is a lovely spot for a casual meal between swims, or for a glass of local vino. A second, smaller pool is available on a lower level, providing a sheltered and quieter setting for a mindful dip. The third pool is designated as an adult-only area, providing guests with an oasis of relaxation.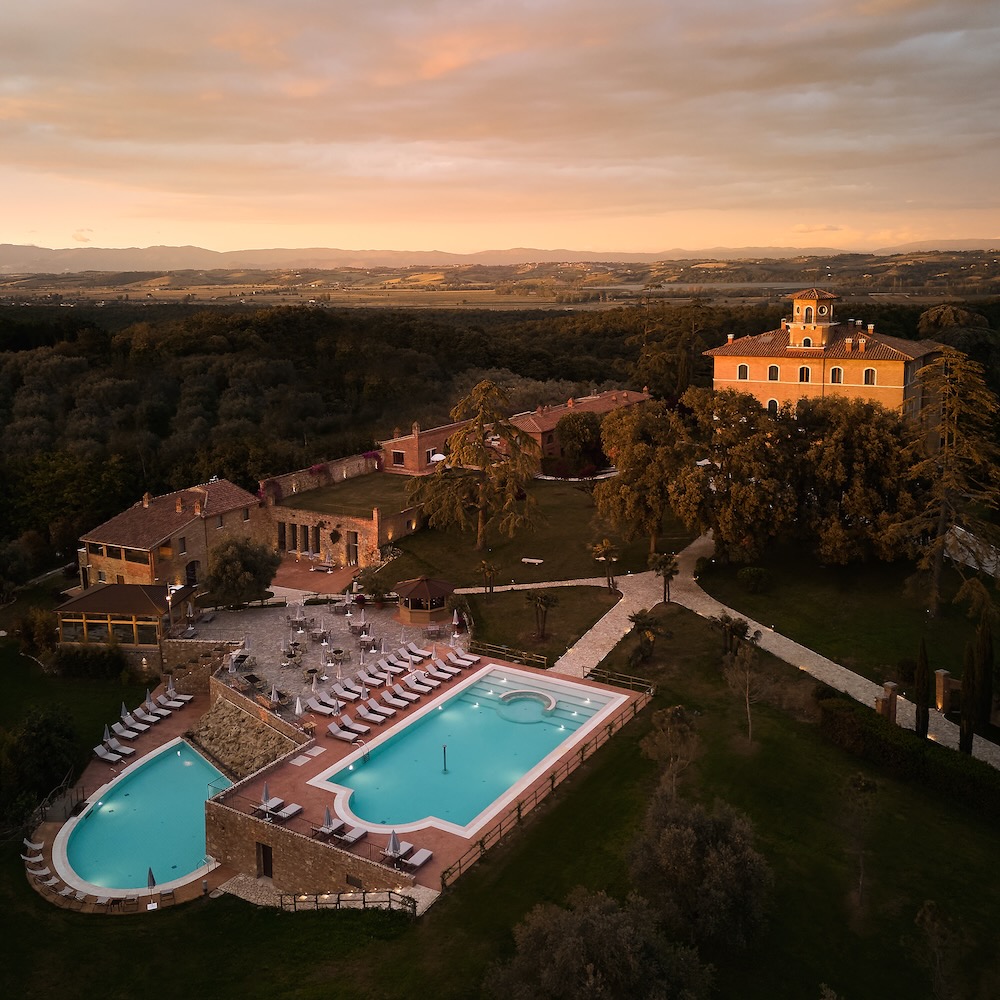 The Spa
A fourth, heated and covered, pool is in the resort's wellness facility, where guests can pamper themselves and find inner harmony amidst the serene surroundings. Here you'll also find a sunken jacuzzi with padded loungers and wet and dry treatment rooms where massages, facials and body treatments use SODASHI products. Beside the spa is a state-of-the-art gym set in a glasshouse, with wonderful views of the scenery to motivate you as you work out.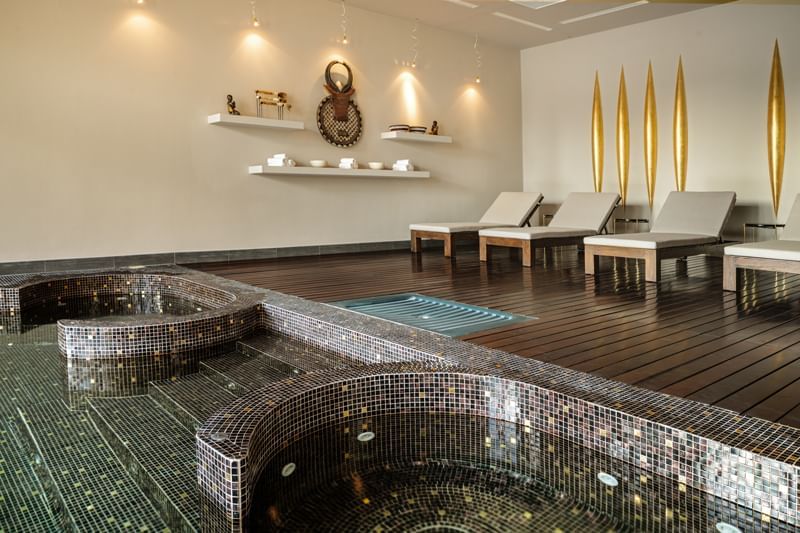 La Via Della Seta
The hotel takes much inspiration from "The Silk Road", the network of ancient trade routes that connected the East and West, spanning from China to the Mediterranean Sea. And this influence reaches a culmination in its restaurant, La Via Della Seta. Housed on a grand yet homely nineteenth-century villa, the space has a colonial feel, with tropical banana plants and palms.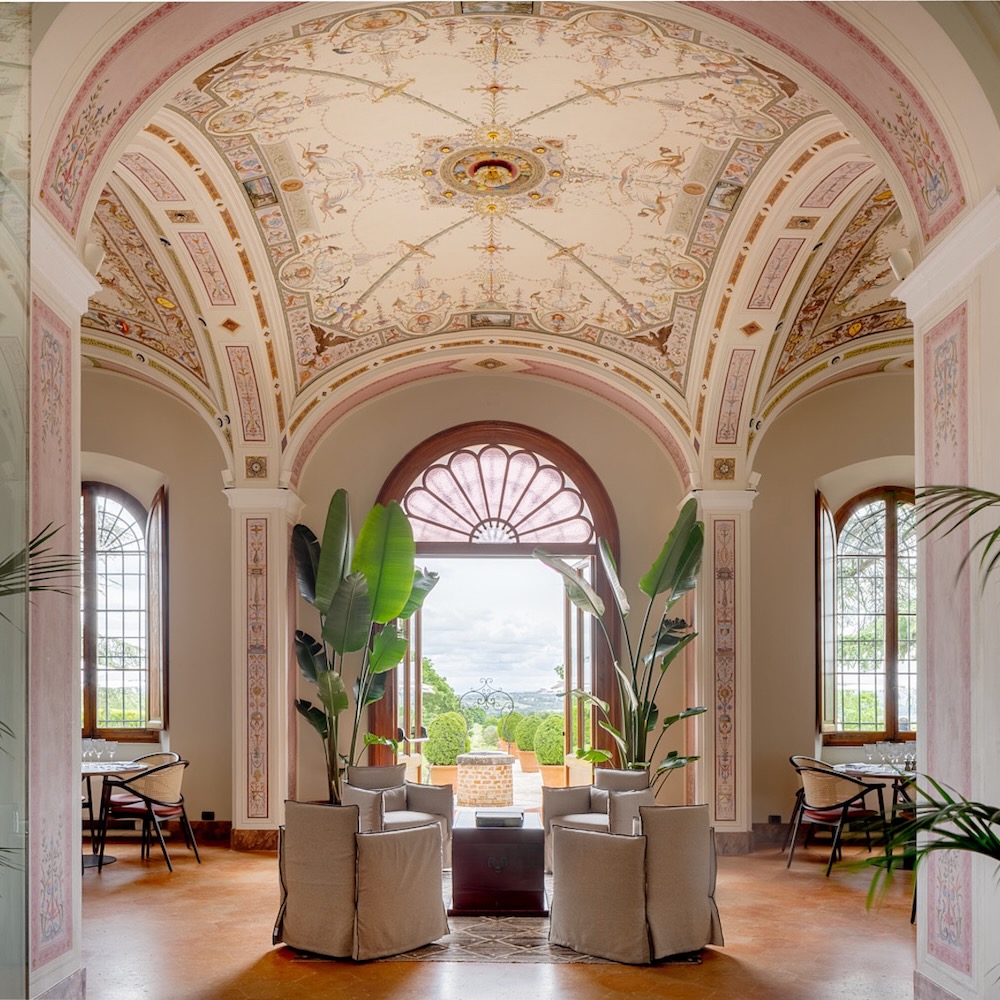 Taste the chef's specialities in the pillared dining room beneath frescoes, or al fresco, under the stars (of which you'll have a wonderful view, given the lack of light pollution here). Take a culinary journey from East to West, experiencing the spices of the old world, accompanied by the cooking techniques of the new.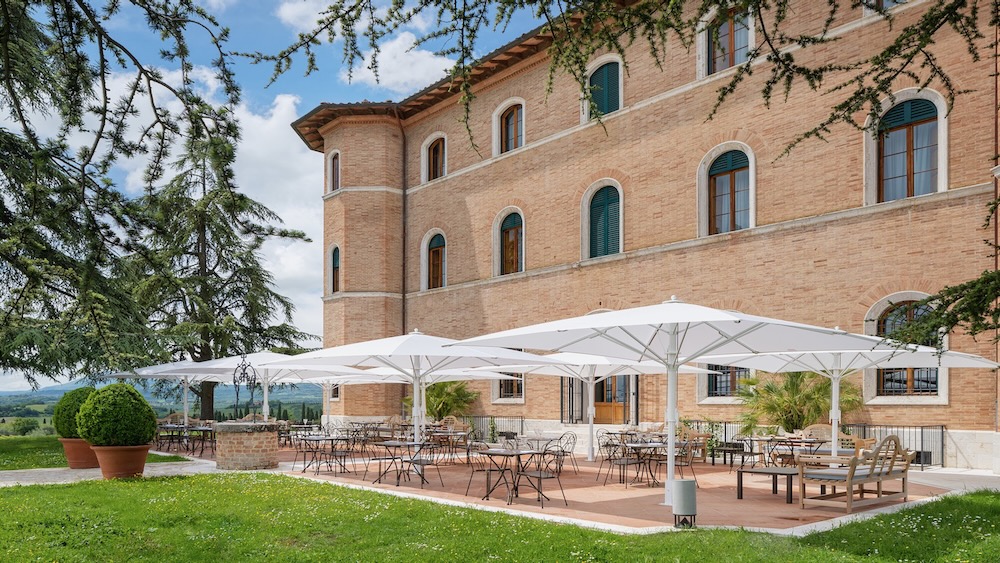 Vino Voyage
Poggio Alla Sala's wine cellar is an integral part of its DNA, as wine is a key component of the region. Set in the hotel's basement, it is everything you imagine in a classic Italian cellar — a curved ceiling, stone walls and tiny high windows, offset by the comfiest chairs upholstered in luxurious textiles. Take a seat at one of the tables and embark on Vino Voyage, a journey through the region's finest local vintages, perfectly paired with small plates to enhance the tasting experience.
Bambini a Poggio
The kids' club and the array of children's activities available, throughout the day, ensure junior guests are just as spoiled as the grown-ups.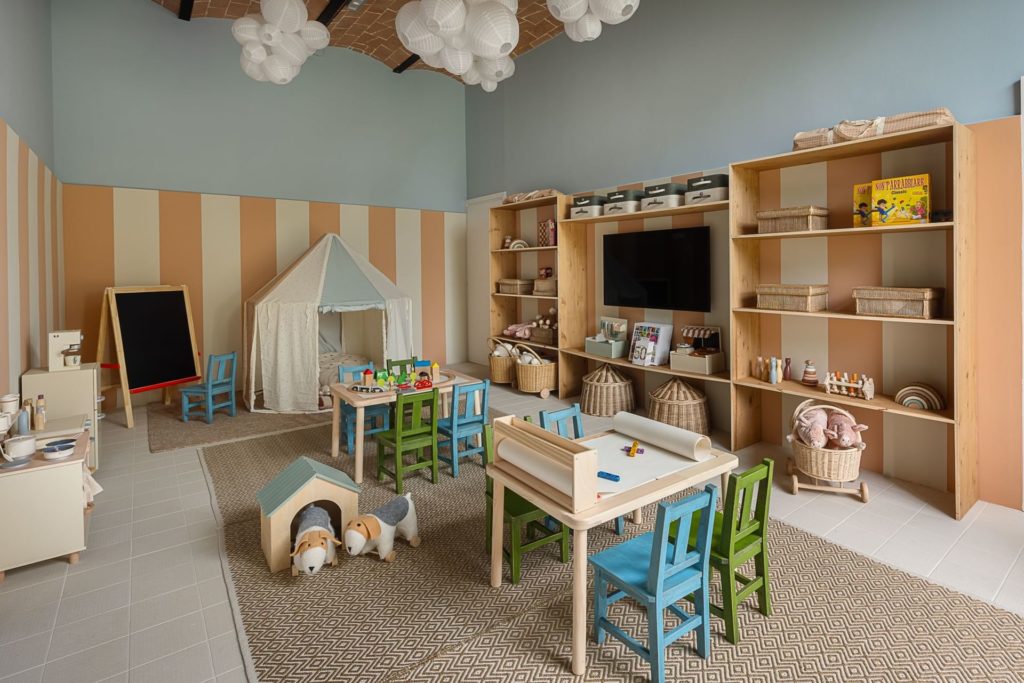 A Taste of Tuscan Life
Dating back to Etruscan times (circa 6 BC), Poggio Alla Sala's environs are well worth devoting some holiday time to. Choose to connect with nature in nearby woods filled with holm oaks and centuries-old cypresses. Visit the vineyards of Precise Tale Poggio Alla Sala, home of Vino Nobile di Montepulciano, Rosso di Montepulciano and Chianti Colli Senesi (the fertile soils and climate in this part of Tuscany make for ideal grape-growing conditions). And spend a few hours, or a day in Montepulciano, the charming Renaissance hill town just 15km from the estate. A private shuttle – including to the airport – can be arranged on request.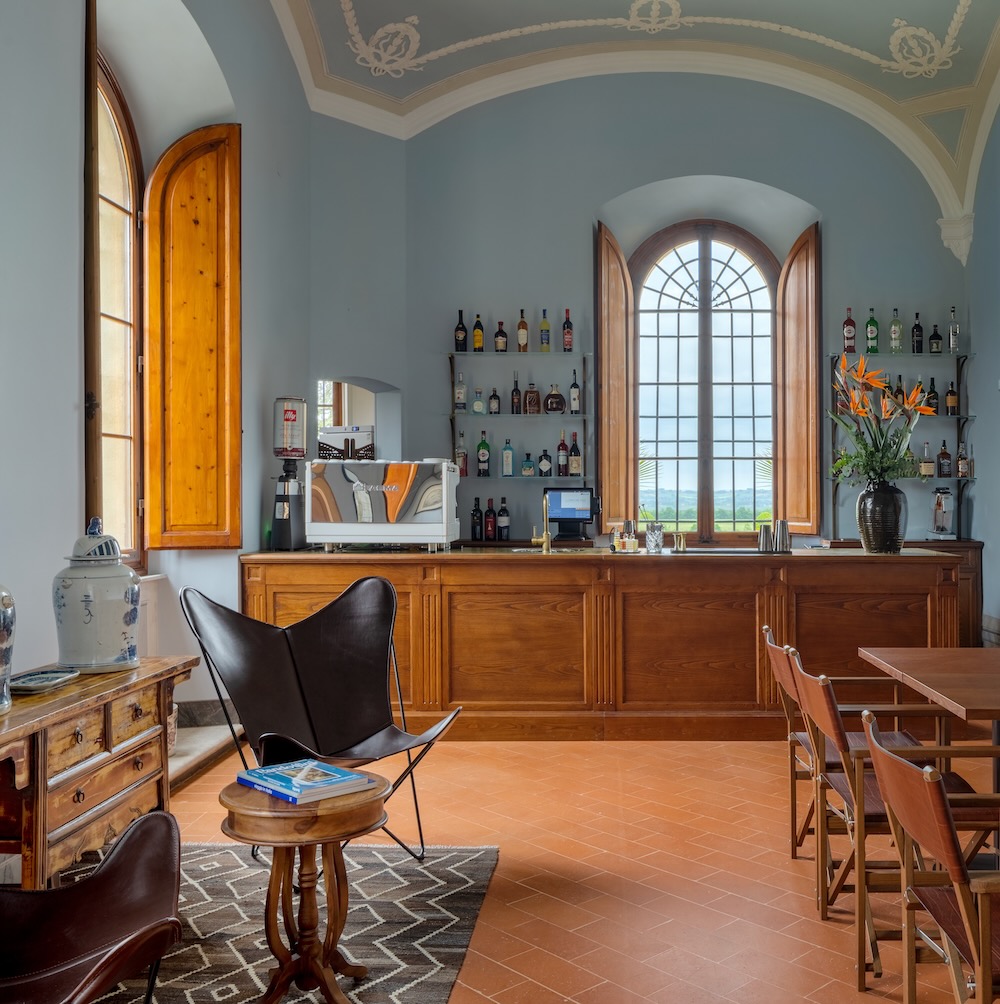 The region's allure is tangible (not least in its world-famous wines) and this tranquil sanctuary allows travellers to fully immerse in it. Whether seeking a relaxing country getaway in the Italian sun, an international epicurean adventure, wholesome family bonding time, or space to restore individual serenity, Poggio Aalla Sala delivers, while celebrating the essence of Tuscany.