Toronto is arguably the most multicultural city on the planet. Over 140 languages are spoken in the metropolis and over half the residents are born outside of Canada and it makes for a truly cosmopolitan city. The city boasts some of the world's finest restaurants with a variety of global influences whilst its eclectic festivals and lively bars and clubs add a vibrant flare. Winter in this city can be long and very cold so if you visit at this time be prepared! Alternatively Spring and Autumn are great times to explore Toronto, whether you want to brave the iconic CNN Tower or discover the multitude of green spaces around the place. Toronto is a friendly city with an international outlook and an ideal city break. Book into one of these incredible hotels and you won't be disappointed.
Ace Hotel Toronto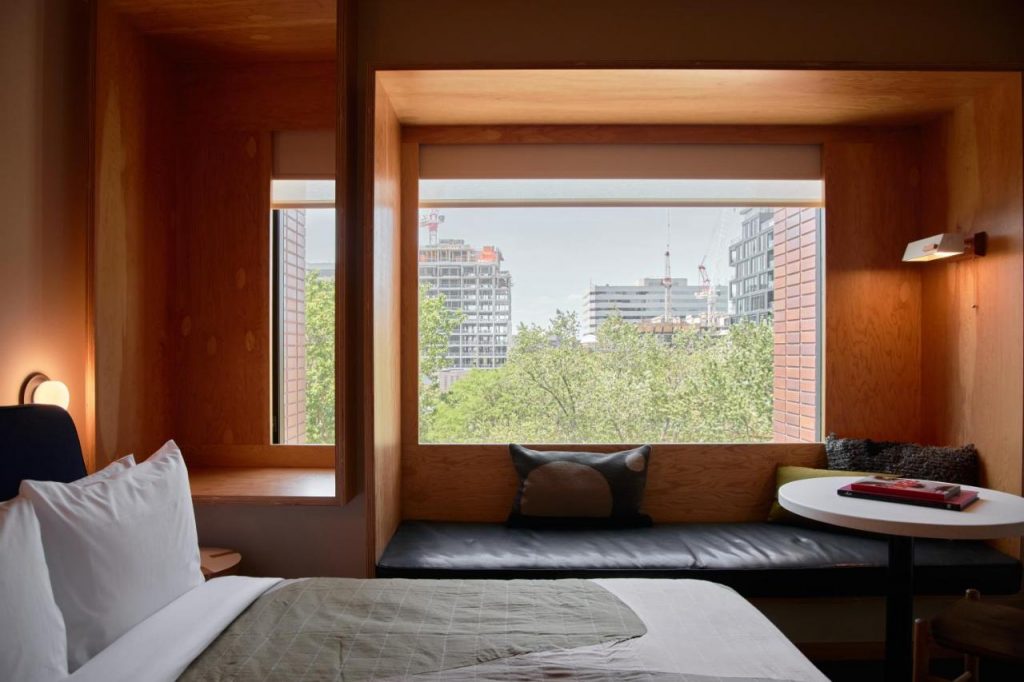 Found in the arty Garment District, downtown Toronto, this building by Shim-Sutcliffe Architects is a contemporary design masterpiece. On arrival, guests staying at the North American chain are greeted by a lobby suspended from imposing concrete arches, with an interior that offers an urban industrial vibe. Yet it's homely too, with warm hues, local artworks and vintage furnishings alongside custom-made pieces found in 123 bedrooms, or 'cabins' as they're described at Ace. Alder is the hotel's main dining space (you can also tuck into pastries and grab a coffee in the sociable lobby lounge), a subterranean, sophisticated spot, that tails the indoor/outdoor rooftop bar, Evangeline, at the top.
The Omni King Edward Hotel
Take a walk half a block away from the Toronto subway and allow yourself to enjoy the 5-star hotel services of The Omni King Edward Hotel. Being so close to the city, you have a variety of options for different tourist needs. You can shop from Eaton Centre and visit famous cities like the Harbourfront and Rogers Centre, among others. For lovers of food, there are different restaurant options, including Beerbistro, Carisma, Origin and many more. Apart from the hotel's fantastic area attractions, you can enjoy their beautiful rooms and room setting with wake-up service, spa, in-room movies, HDTV with premium cable channels and Wi-Fi.
The Ritz Carlton Toronto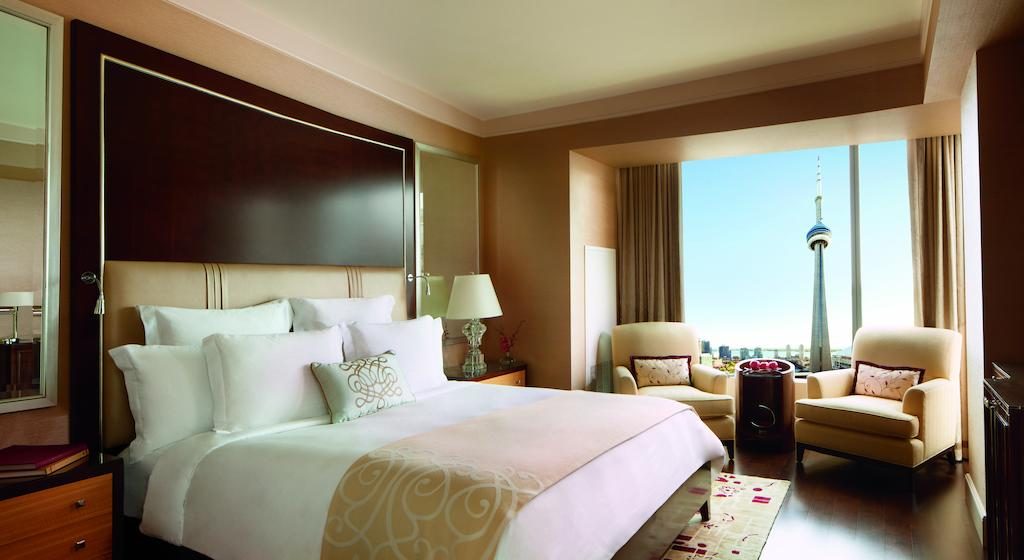 The Ritz Carlton is well known for its 5-star amenities. But, before you enjoy Ritz Carlton's facilities, you will love their glass façade and interior nature décor of modern materials and art collections from across Canada that speaks of luxury and beauty. The hotel is equipped with luxury beds in their spacious guest rooms and suites, distinguished dining with the best Italian Cuisine and Cheese curve, conference rooms and Toronto's largest ballroom, a spa, and a fitness centre with top-level equipment that is available 24 hours. There is complimentary wi-fi, floor-to-ceiling length windows, large bathrooms decorated with Portuguese marble stones, an entirely stocked bar with a refrigerator and many more amenities.
Four Seasons Toronto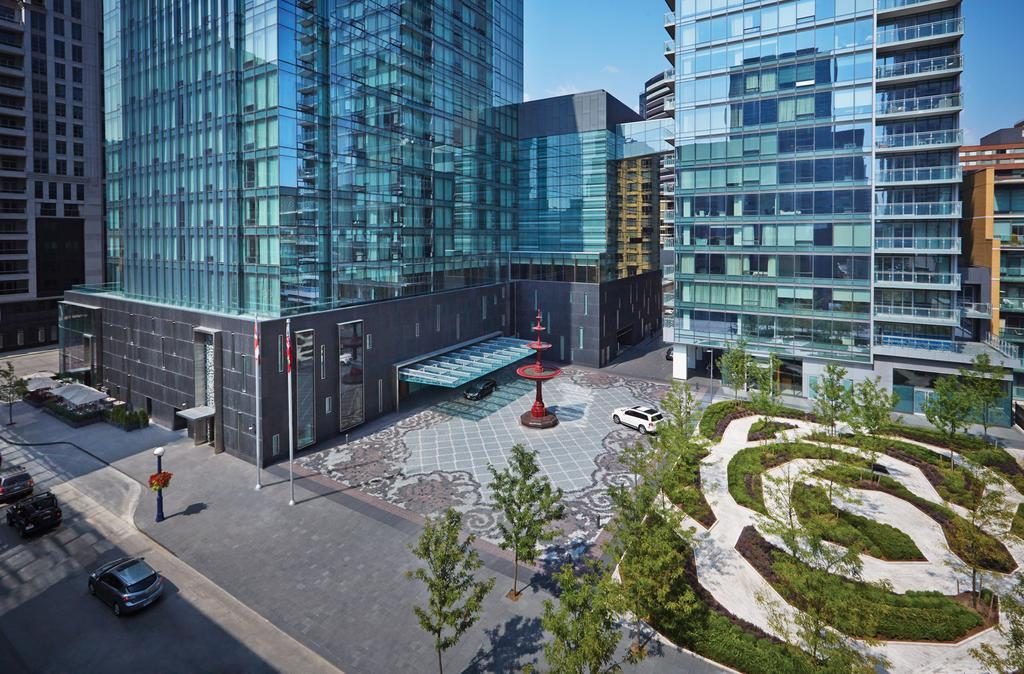 If you are a wine and cuisine fanatic, Four Seasons is your go-to hotel. This modernly designed and spacious facility is located in Yorkville quarter. You can enjoy French cuisine and wine at their Café Boulud. The hotel has other facilities like a spa and wellness centre and yoga studio. You will also enjoy top-class room service, WiFi and expansive city views from your suite. There are several places to visit, including, Niagara Peninsula where you can view the beautiful Niagara Falls, enjoy some adventure at the CN Tower and shop at the district's boutiques, galleries and high-end stores.
Bisha Hotel Toronto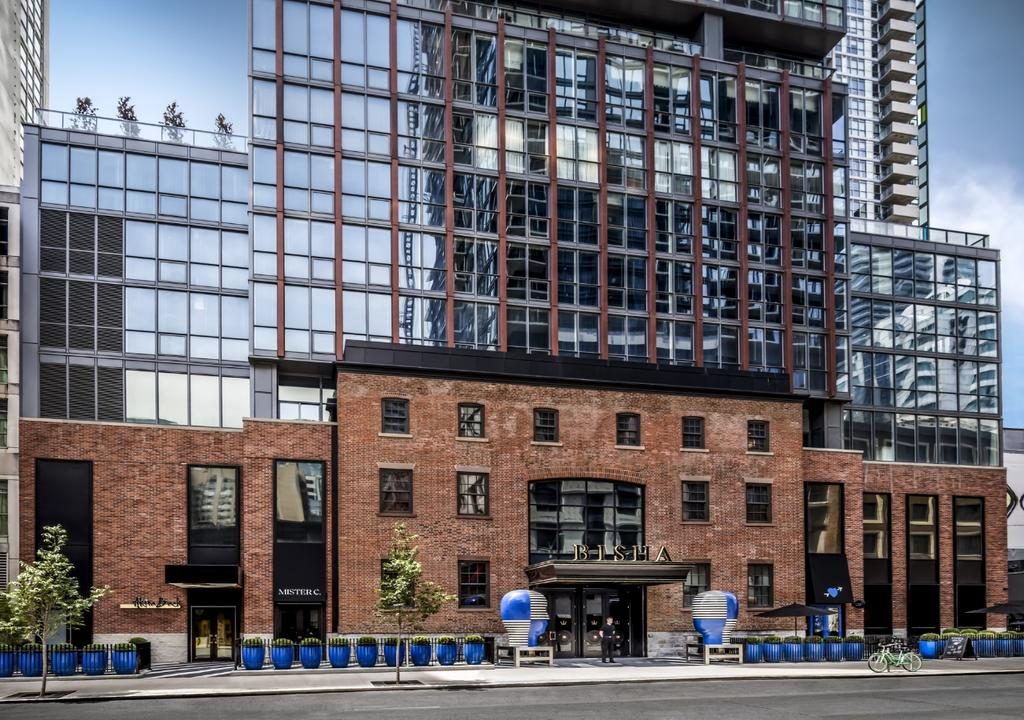 There is a chance you have not come across an elegant rooftop setting like that of Bisha Hotel Toronto but worry not since it is exclusive to guests. When it comes to floors and walls, the design and colour rhyme will mesmerise you. Their rooms are well-spaced and set, their room services out of this world and their amenities are worth your praises. If you are a foodie, their $50 breakfast credit will be your cloud nine. With this offer, you get to enjoy breakfast burritos, avocado, Mediterranean-style acai bowls, eggs and more on their rooftop restaurant- KOST. Relish more of their Japanese cuisine, French-made salads, sandwiches and other services, including valet parking.
Hotel X Toronto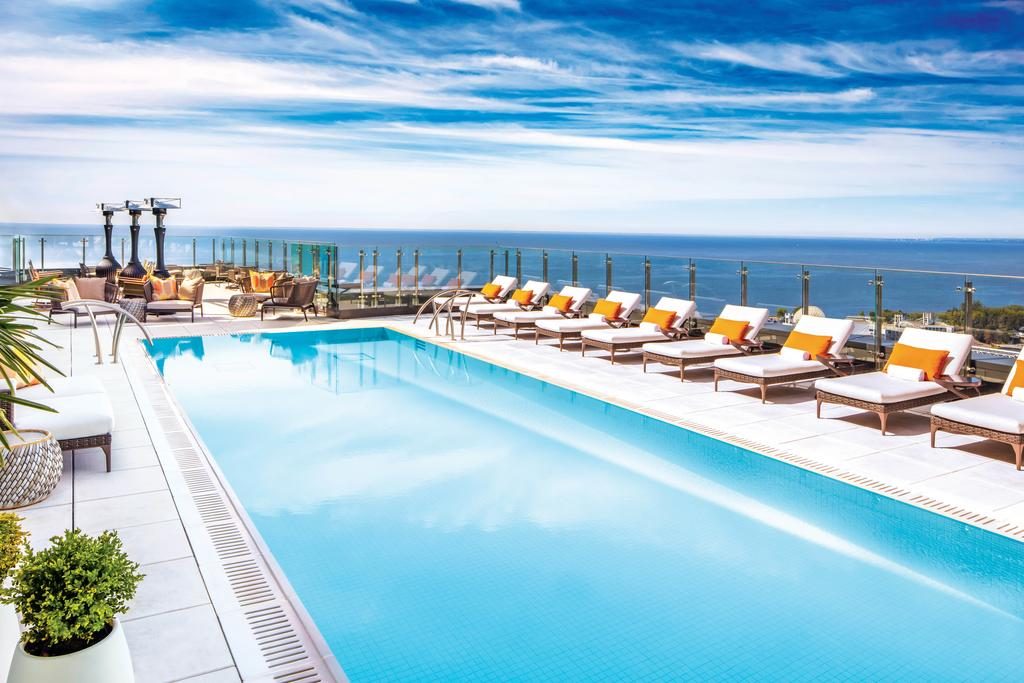 It is one of the most elegant hotels in the city with 5-star services, a variety of amenities and in-house facilities. The hotel's unique features like the 250-seat cinema, 56-seat screening room, rooftop swimming pool, tri-level rooftop Skybar, indoor tennis courts, TechnoGym, spa and wellness centre with yoga studios, Kandy Gallery by Neil Dankoff and so much more to enjoy. The rooms are well set, impressively decorated and with comfortable beds and fast WiFi connection.
The Anndore House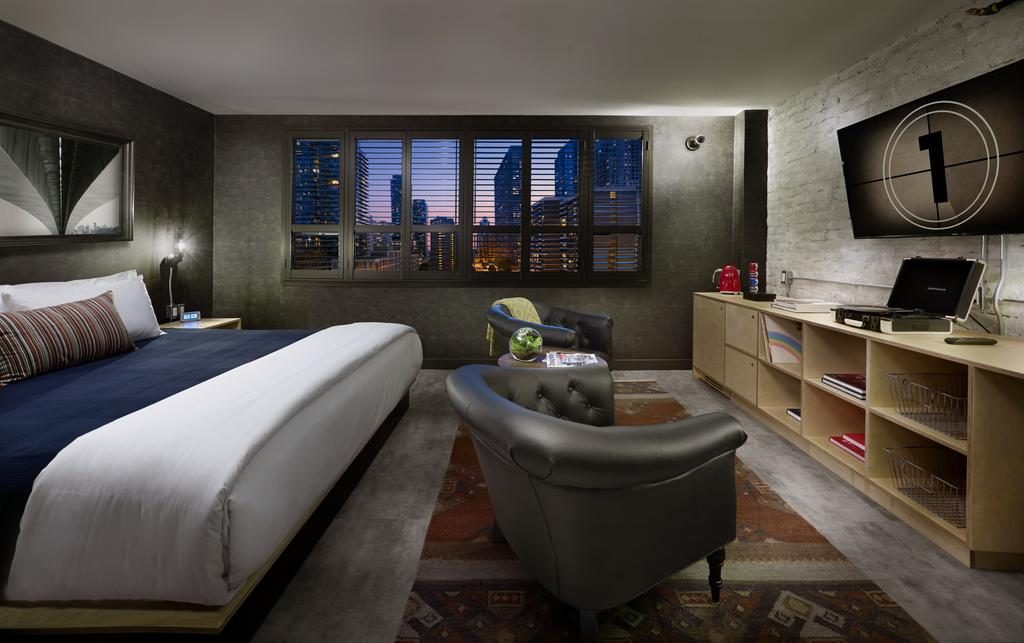 Feeling lazy? Would you like to manage your hotel services from the comfort of your suite? Visit the Anndore House in Toronto and enjoy their hotel app with faster free WiFi. It also has a fitness centre, Constantine restaurant and lounge, scarlet door café, valet parking and a barber shop, among others. Their bedrooms are uniquely distinguished from each other. The hotel has used four different styles to define elegance in the rooms. Located at Charles Street East, this 4-star beauty is worth a visit.