Set in the impeccable grounds of the Marbella's new Anantara resort, one finds the new 99 Sushi Bar Anantara Villa Padierena, writes Andrew Forbes.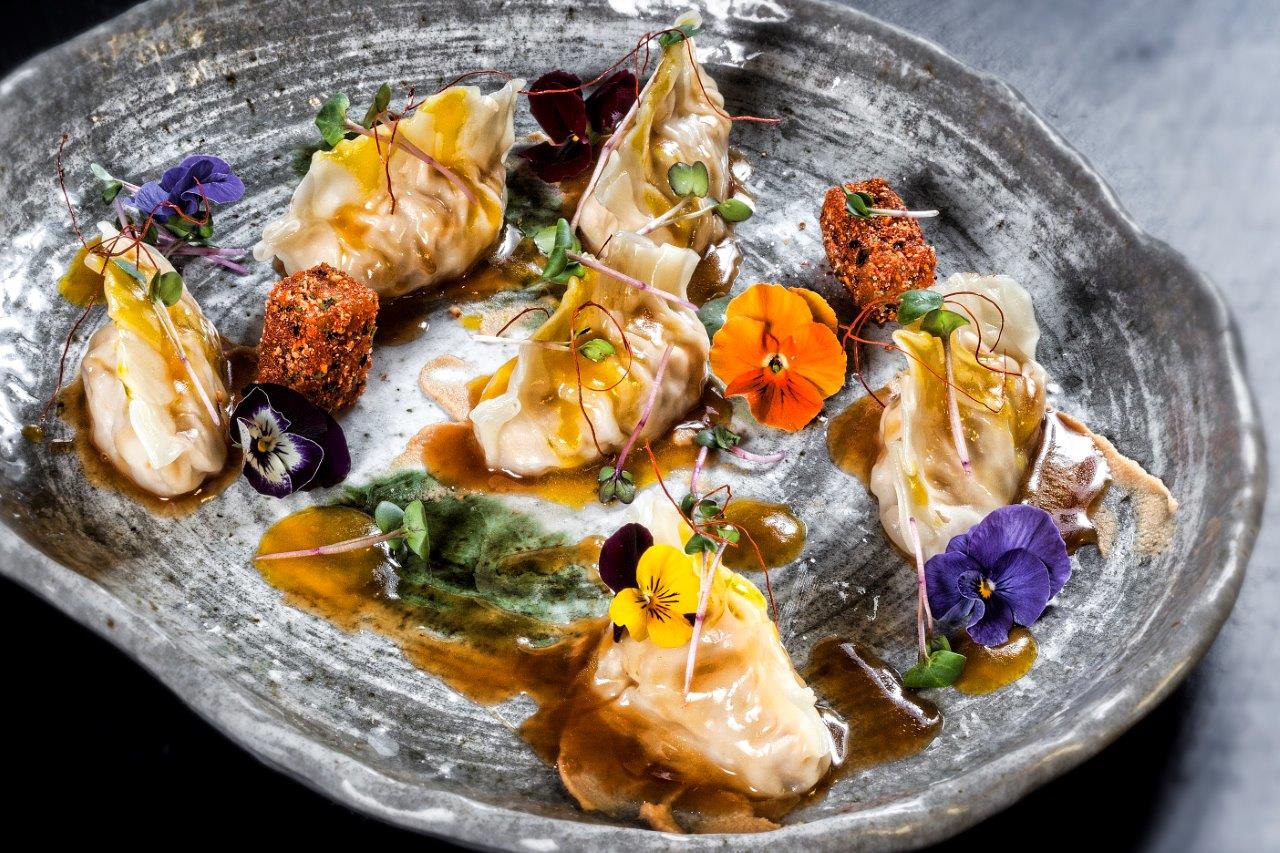 This new outpost of Grupo Bambú's award-winning 99 Sushi Bar & Restaurant brand is found within the former golf club of the elegant Villa Padierna Palace Hotel.
This is a glorious stand-alone building set amongst gardens; with flamboyant interiors that have been impeccably contrasted with minimalist accents that are typical of the 99 Sushi Bar aesthetic.
An elegant and unique setting for avant-garde Japanese cuisine, served by a highly trained and friendly team.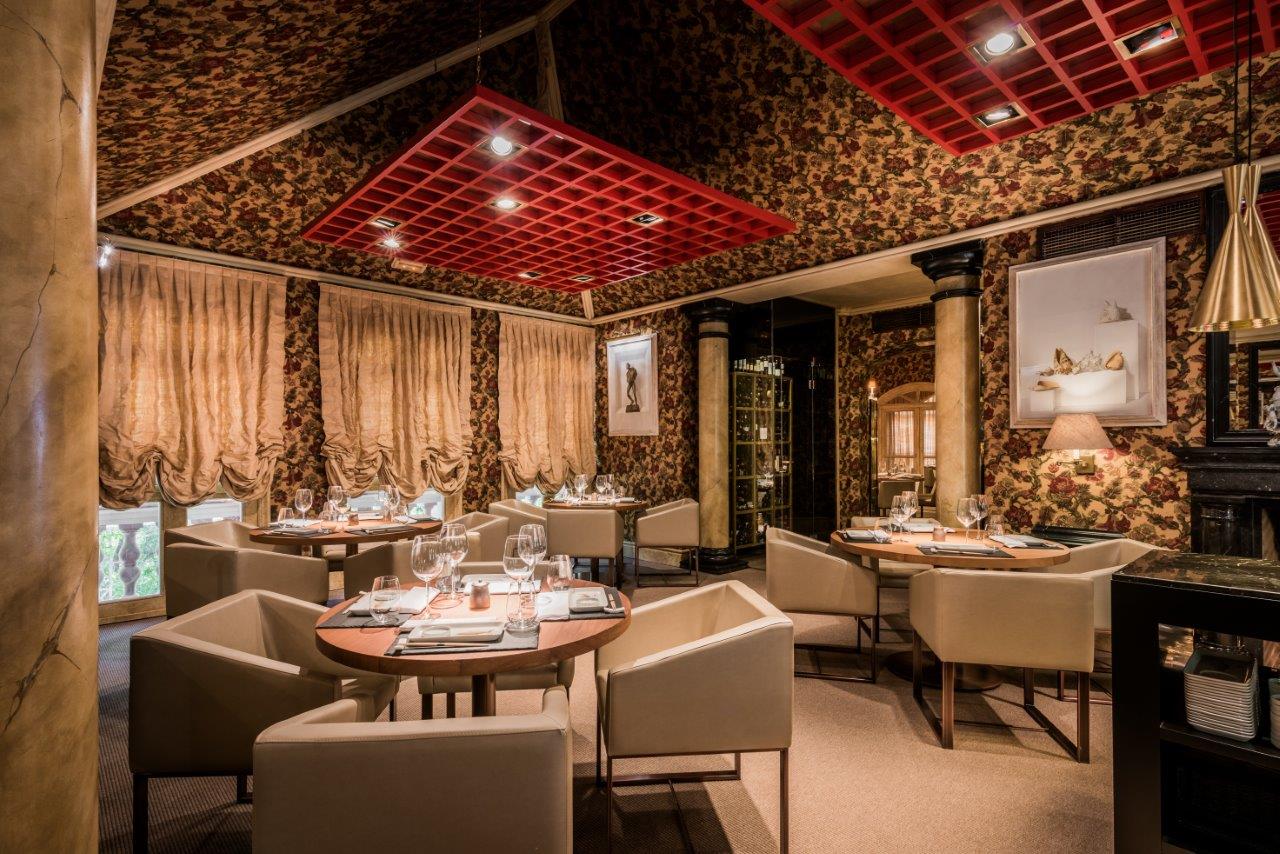 It was a privilege to be invited to this foodie sanctuary, and try selected items from the menu of sushi, sashimi, nigiri, tempuras, salads and wagyu beef dishes. Here fresh ingredients are the protagonist, with an innovative preparation that reflects age-old Japanese culinary traditions with contemporary Iberian influences – Japan meets on-trend Mediterranean.
99 Sushi bar has an innovative smartphone app that allows to you review their menu in detail. As a flavour of what to expect and to offer a little inspiration, here are a few dishes from our superb meal: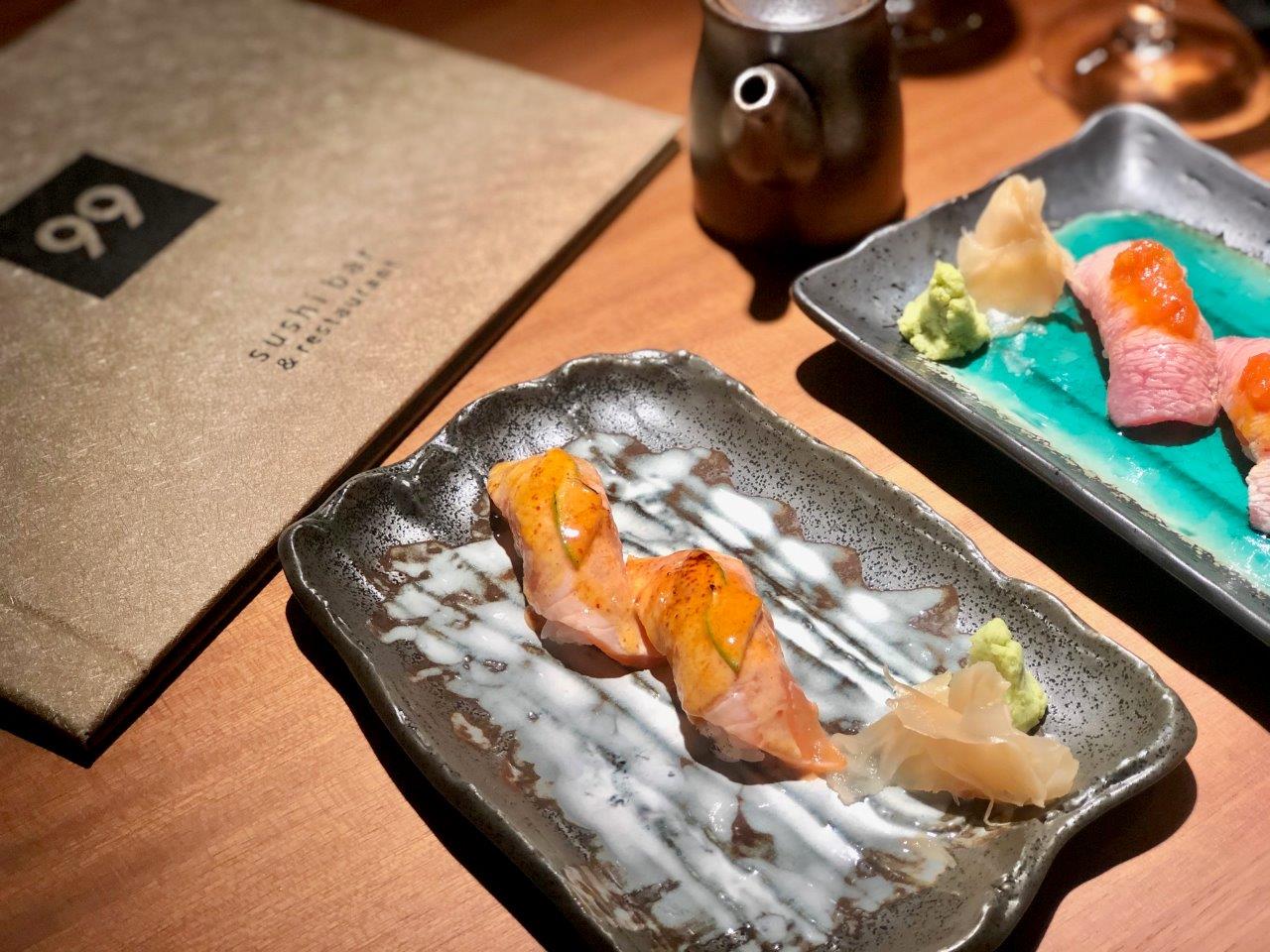 Toro flambé nigiri with tomato purée; and Salmon Flambé Nigiri with Lime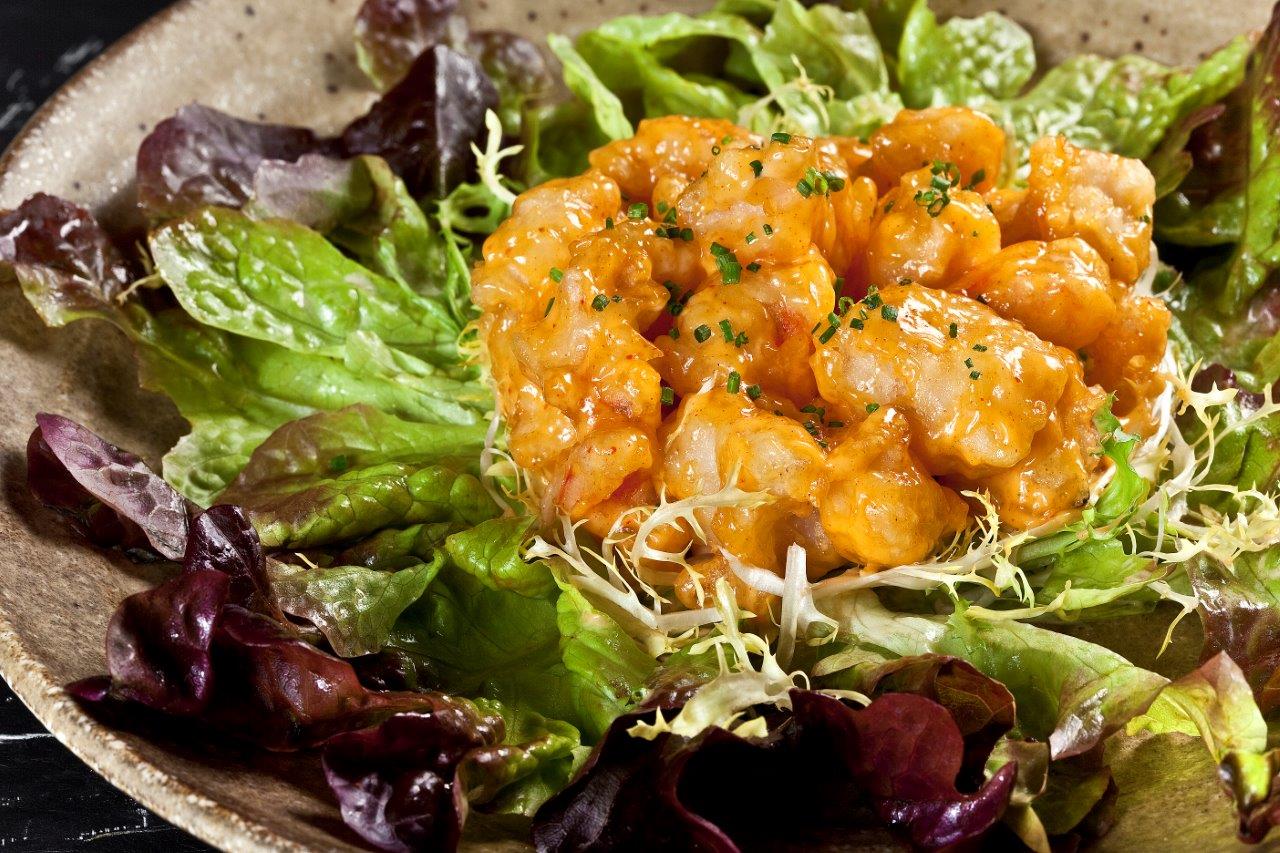 Tiger prawn tempura, with spicy creamy sauce. Great to eat with your hands, wrapped in the lettuce leaves, almost Vietnamese style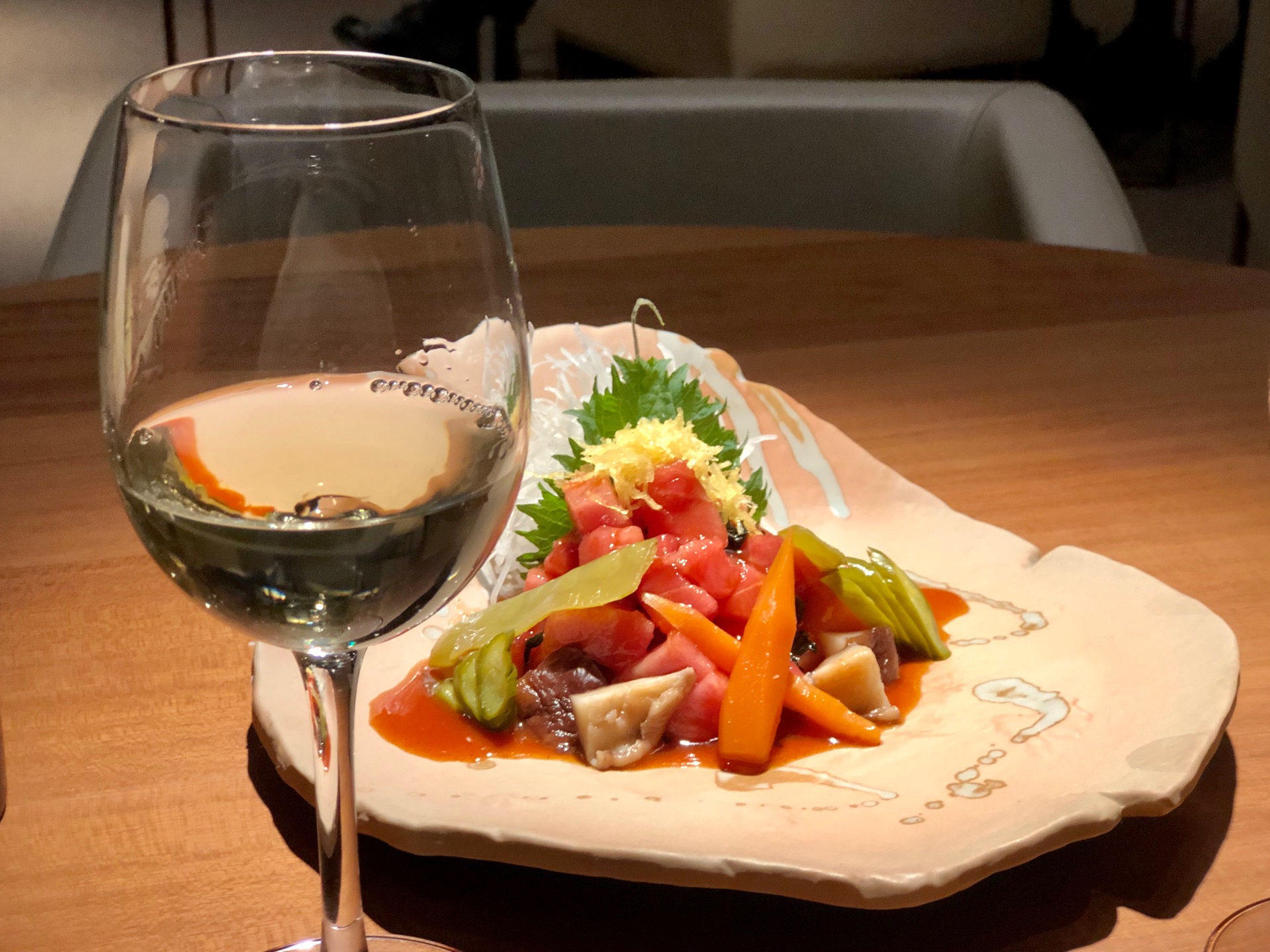 Spicy Tuna Tartar with Kimuchi Sauce (perfect with Lustau's Papirusa Manzanilla – a favourite Jerez wine)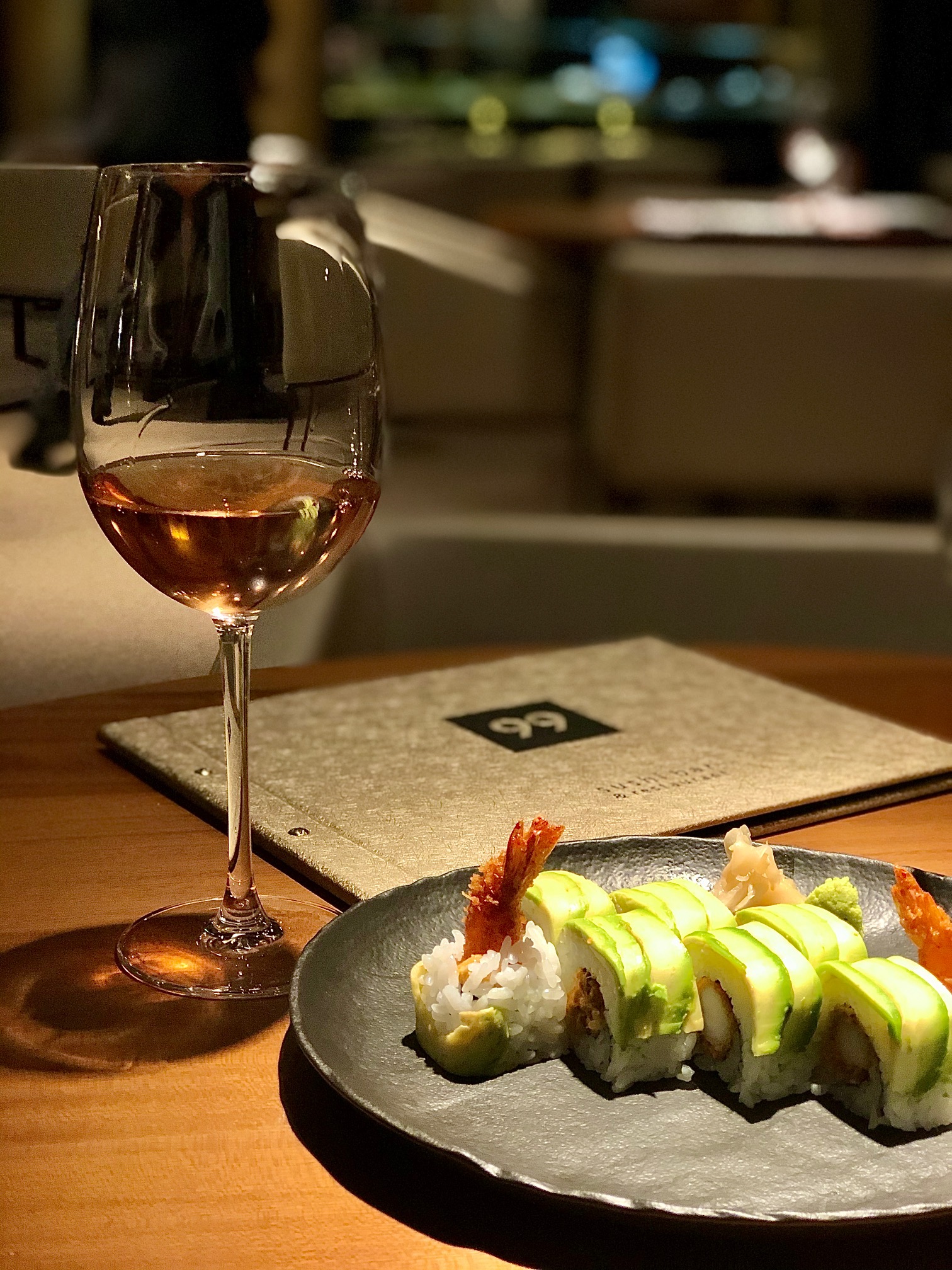 Dragon Maki sushi
Reflecting the restaurant's Spanish connection, the head waiter and sommelier will pair plates with regional and national wines including remarkable Albariño (perfect with Japanese food) and a local week Malaga mountain wine that's a real treat with pudding.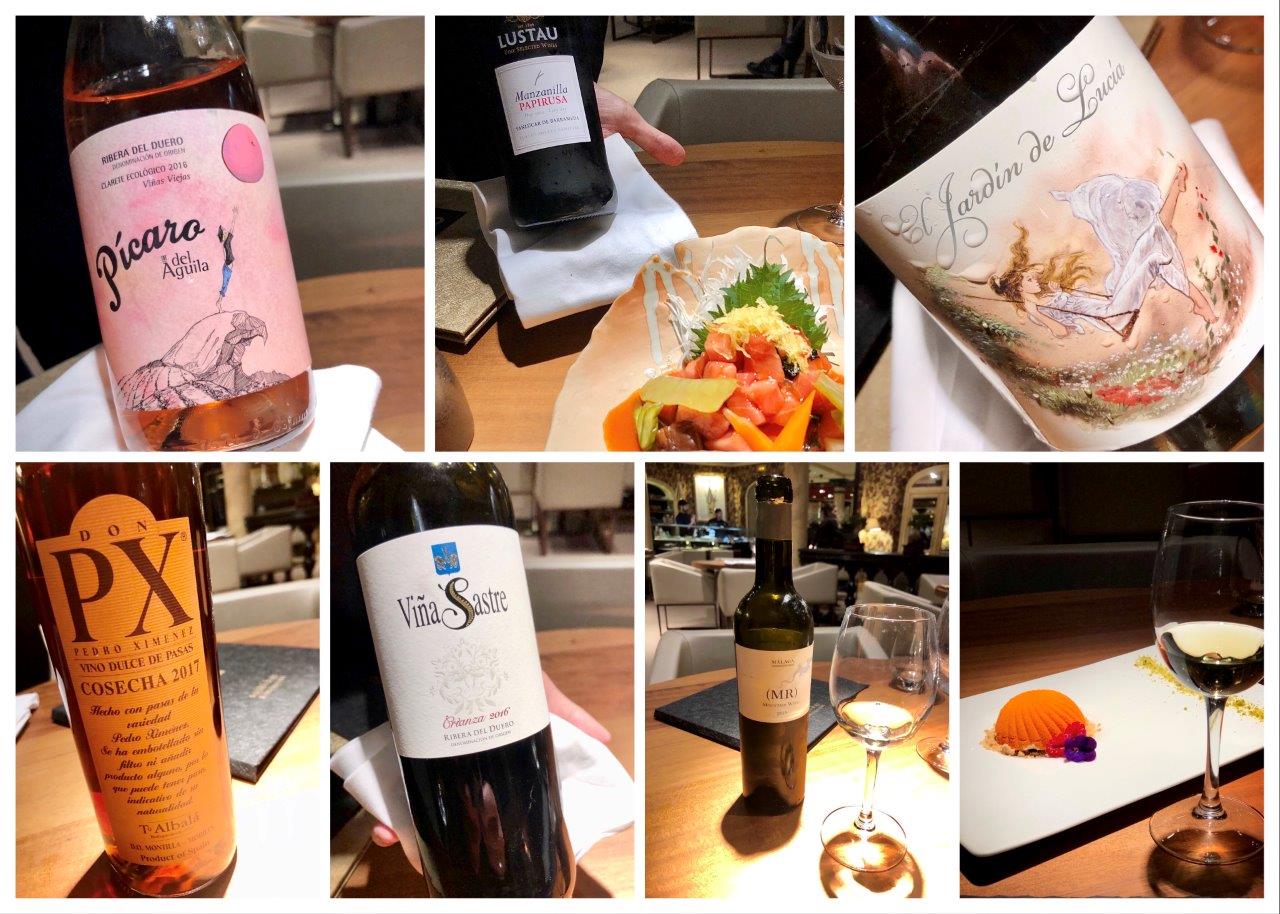 Marbella's 99 Sushi Bar & Restaurant is found at the Anantara Villa Padierna Palace Hotel Benahavis Marbella Resort.
You can read our profile review of the Anantara Villa Padierna Palace Hotel here.
Information
If you're looking for upscale Asian dishes paired with Andalucian and Spanish wines, then 99 Sushi Bar & Restaurant near Marbella restaurant is the place to go.
Open from Tuesday to Saturday; 19.30 to 23.30
Online reservations: https://www.villapadierna.es/palace/en/restaurante/99-sushi-bar/