Mallorca is a favourite summer Mediterranean destination, offering chic summer beach holidays; and luxury family villas in the mountainous countryside. Yet autumn is a great time to visit too; ideal for exploring Palma, the capital, which makes for a superb city break, writes Andrew Forbes.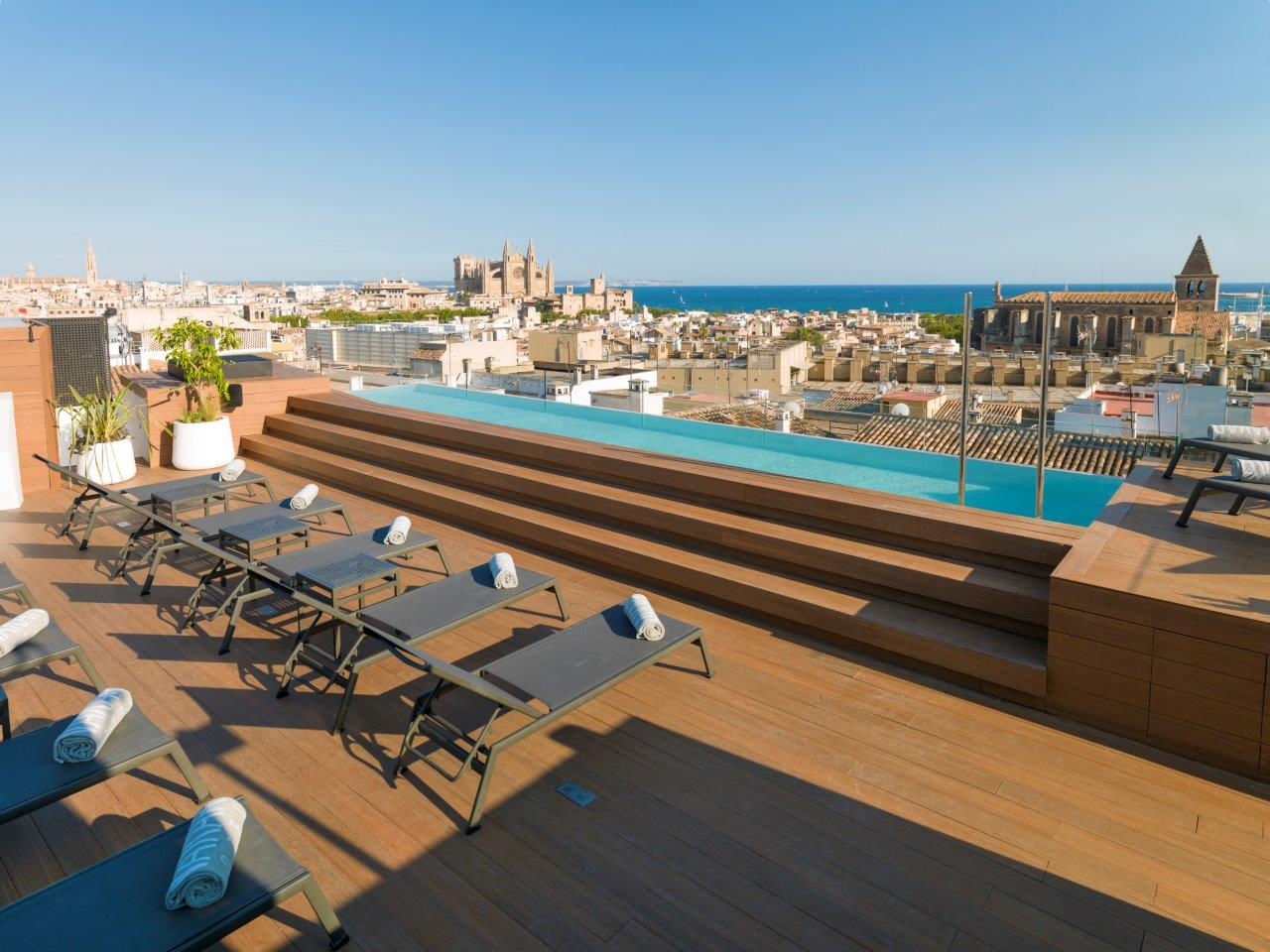 For a healthy dose of urban autumn cool, consider the Nakar Hotel, on the elegant Jaime III Avenue in the city centre. This 57-room design hotel captures the essence of contemporary Balearic design, with striking guest rooms by Majorcan Interior designer Marga Rotger. City life is all around, yet the design focuses on creating open-plan, light-filled and sound-proofed guest spaces that are all about style and comfort.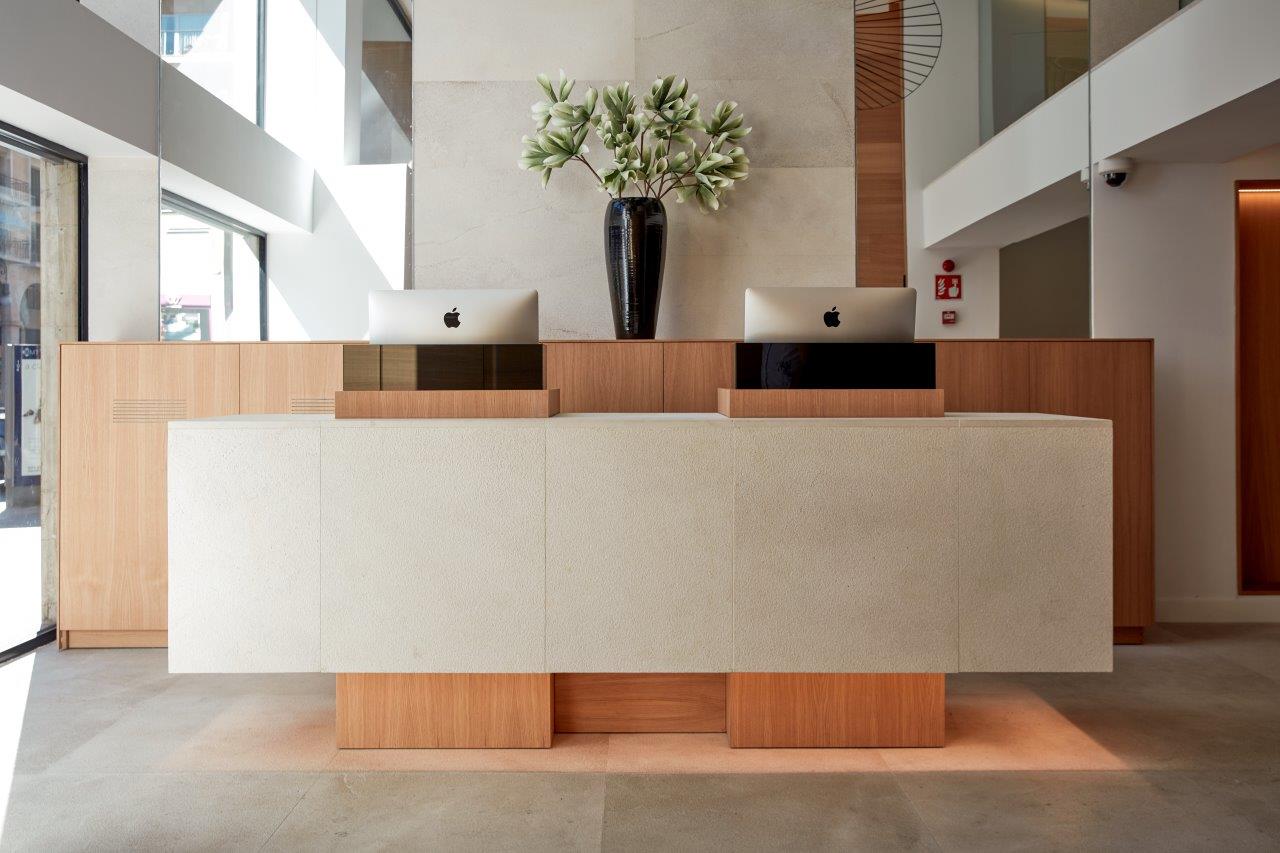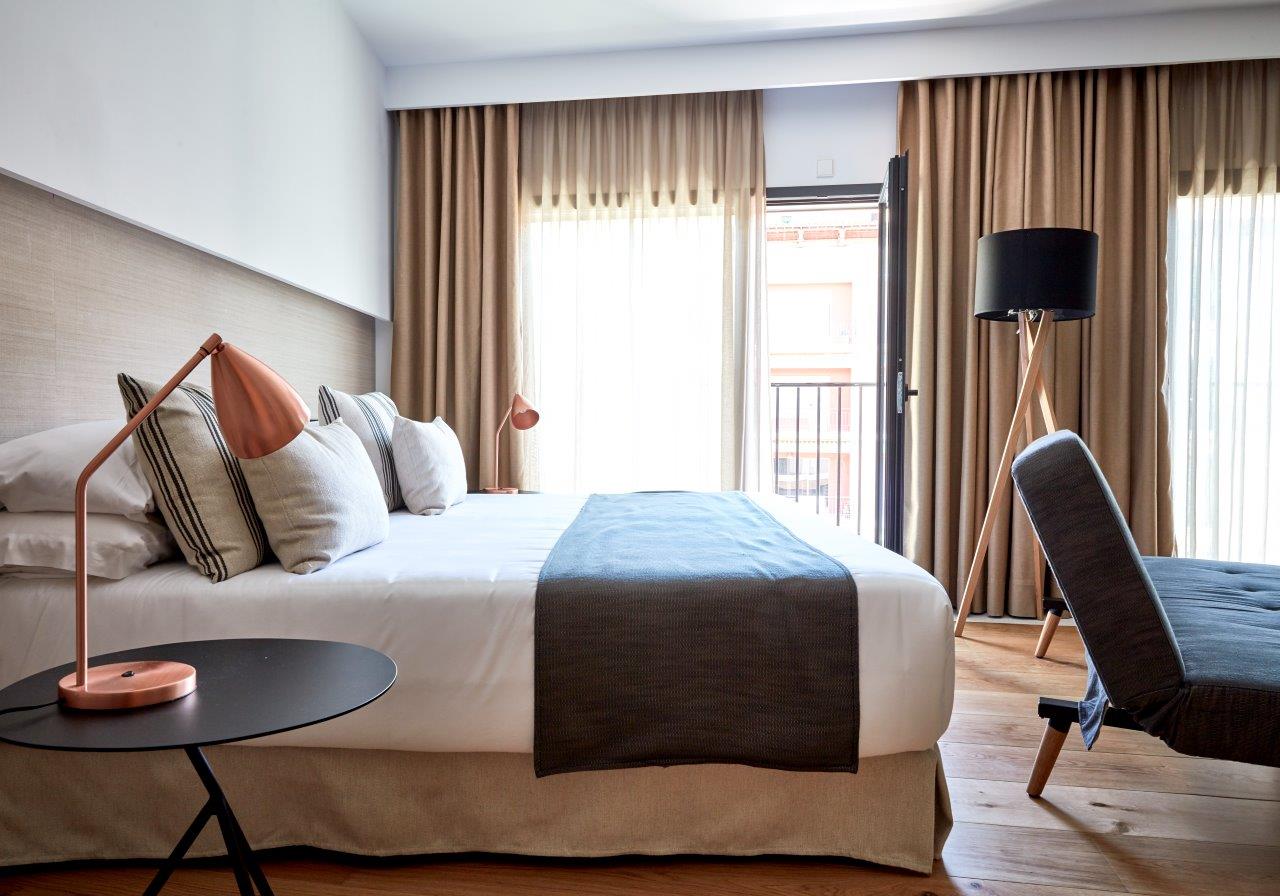 Beyond the guest rooms, the hotel offers modern Mediterranean cuisine by Miquel Calent on the 8th floor CUIT Bar and Restaurant which attracts city residents too, especially for Sunday Brunch.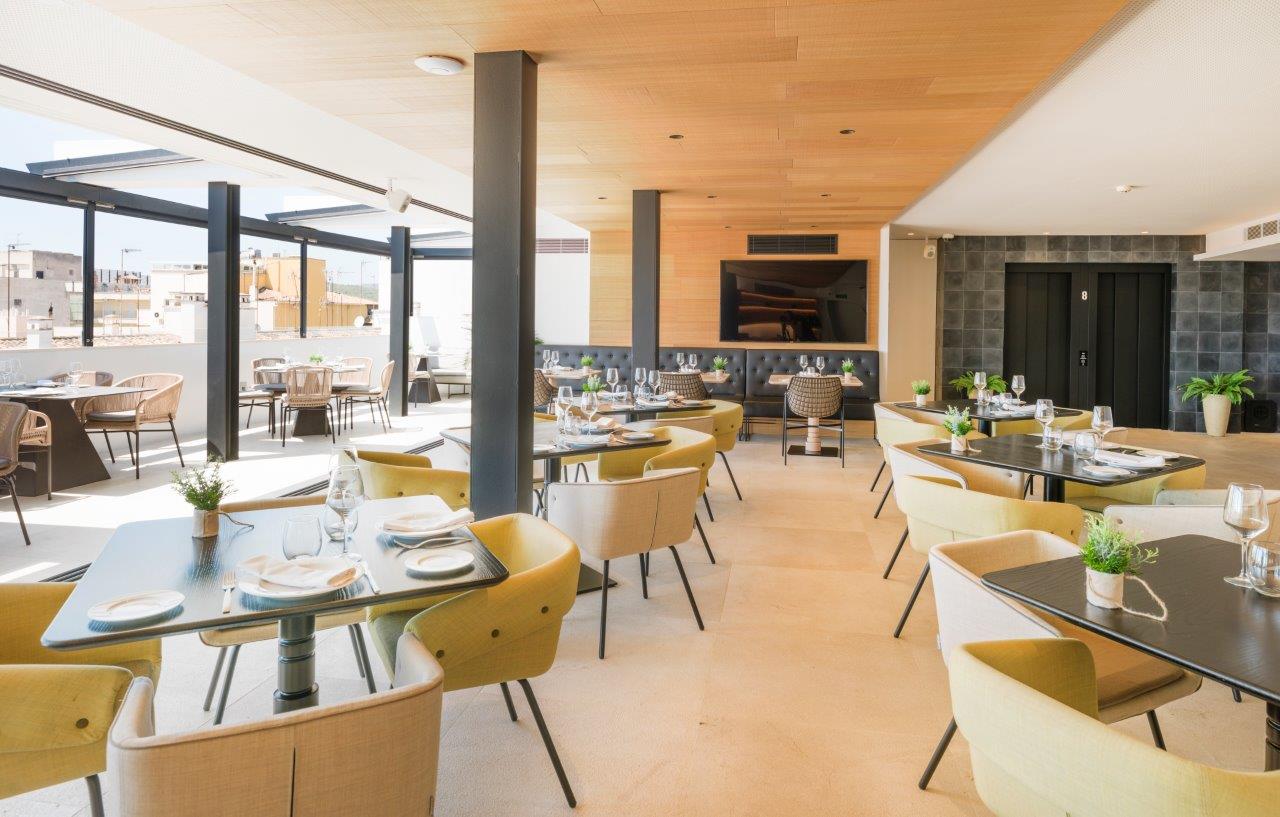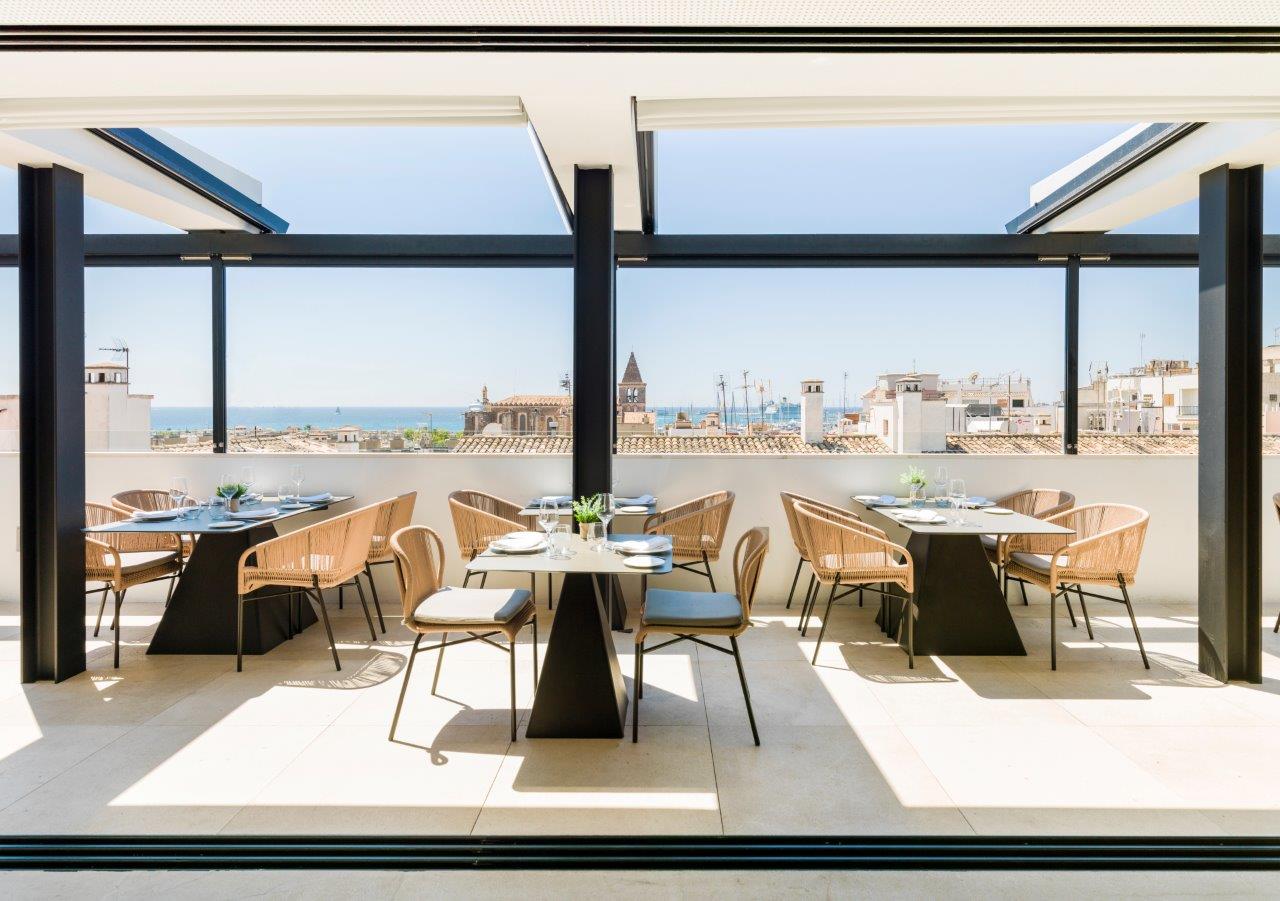 Breakfast is also served on the 8th floor – a generous buffet selection (although I would have liked to have seen better fresh juice).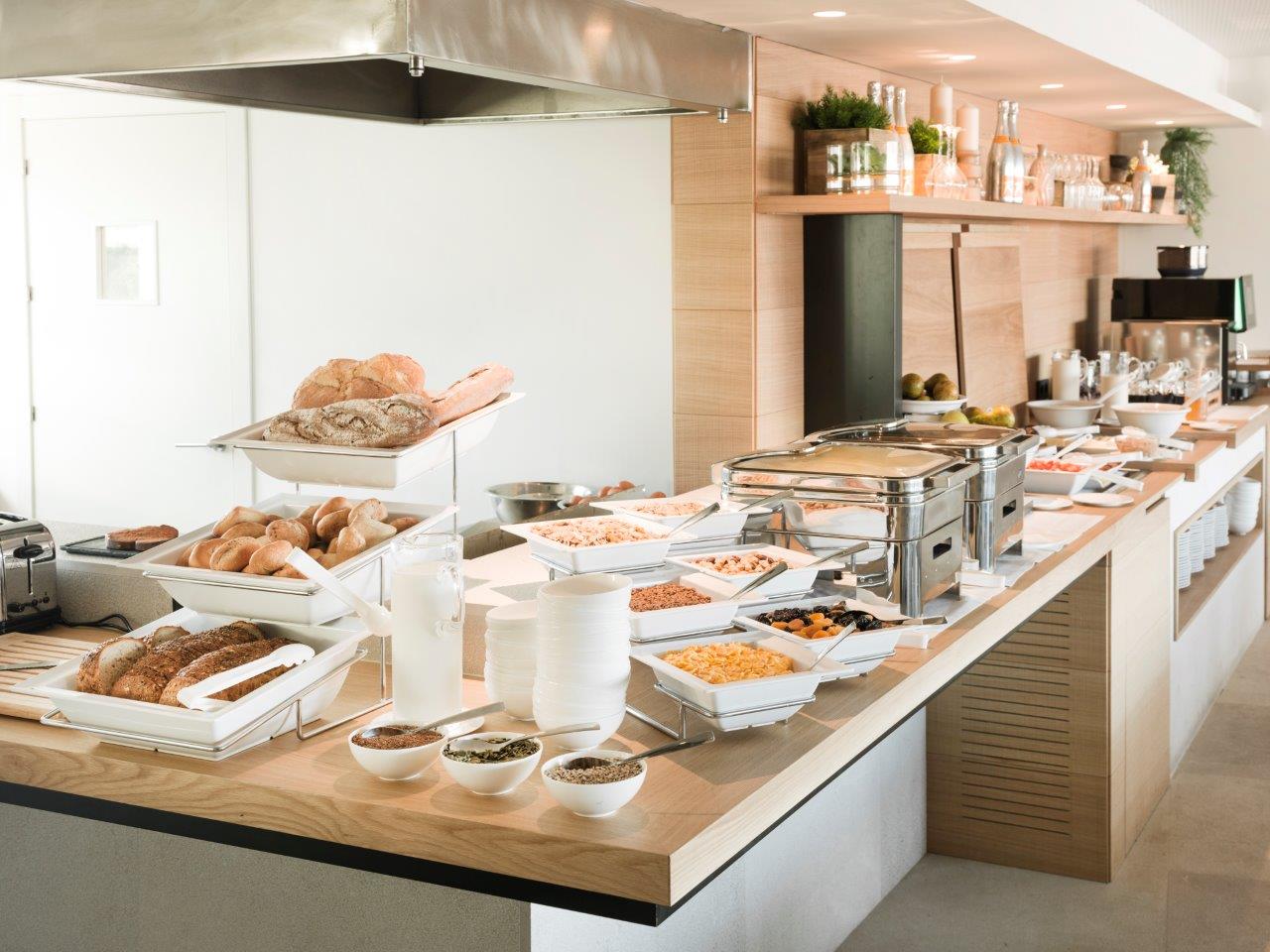 Guests also have access to the urban spa with indoor pool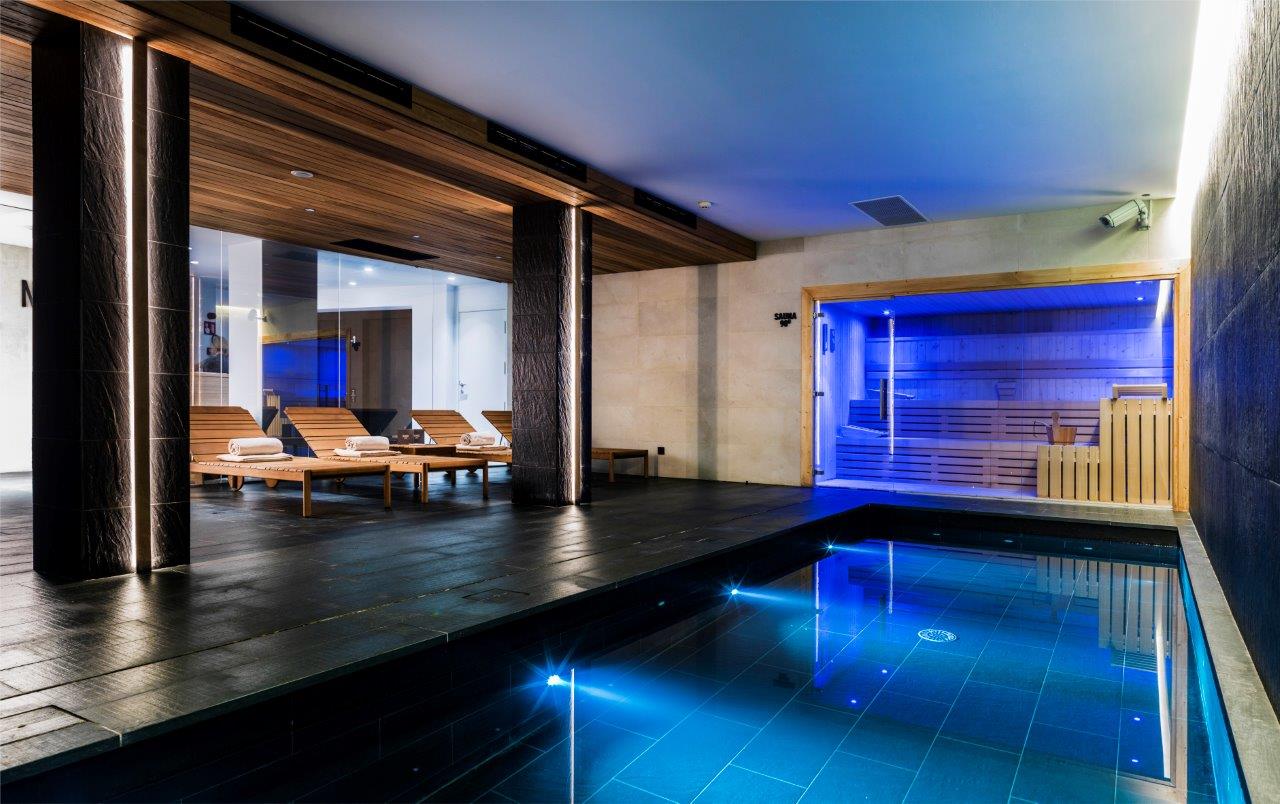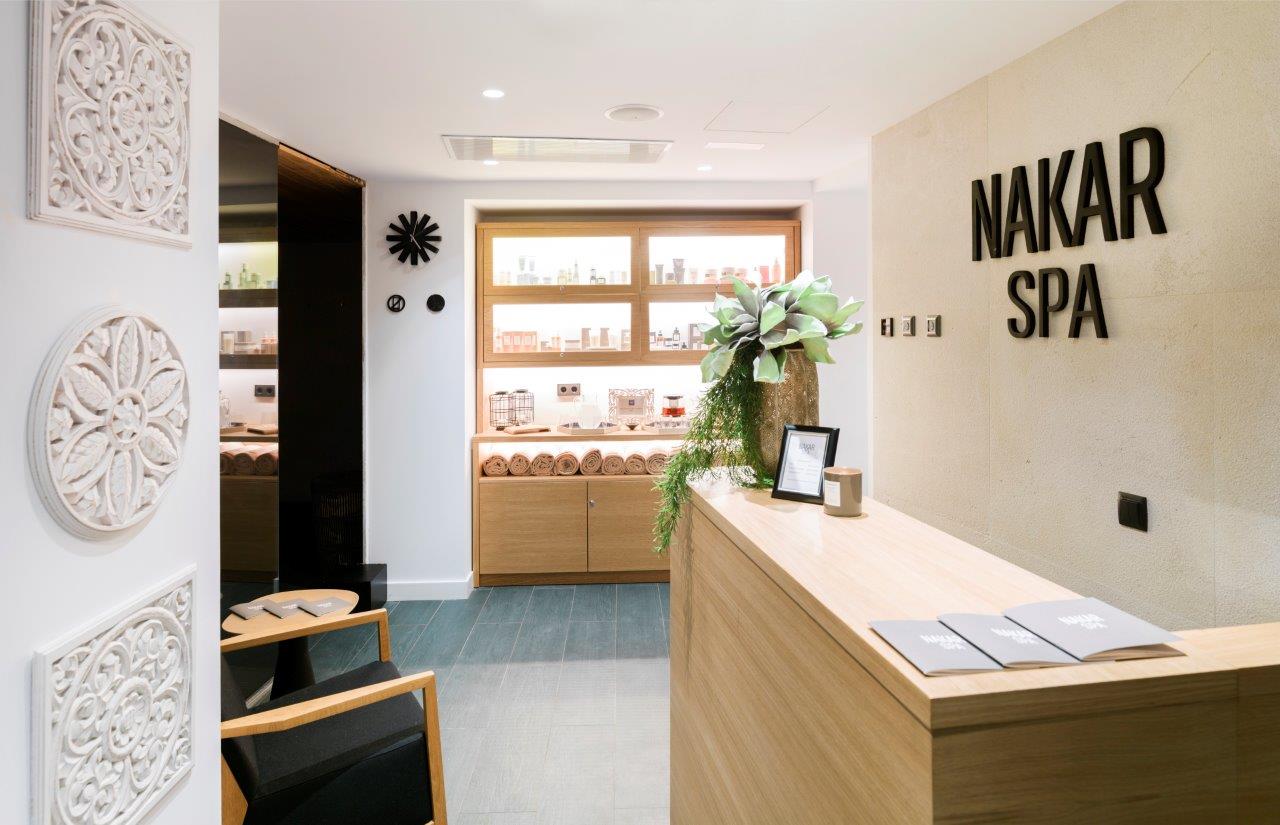 M0st head straight to the stylish roof terrace and pool overlooking old town, the cathedral and out across the bay of Palma.
The roof terrace is one the highlights of the hotel and offers some of the best views in the city. Before breakfast I couldn't resist the opportunity to take a dip and just soak up the panorama.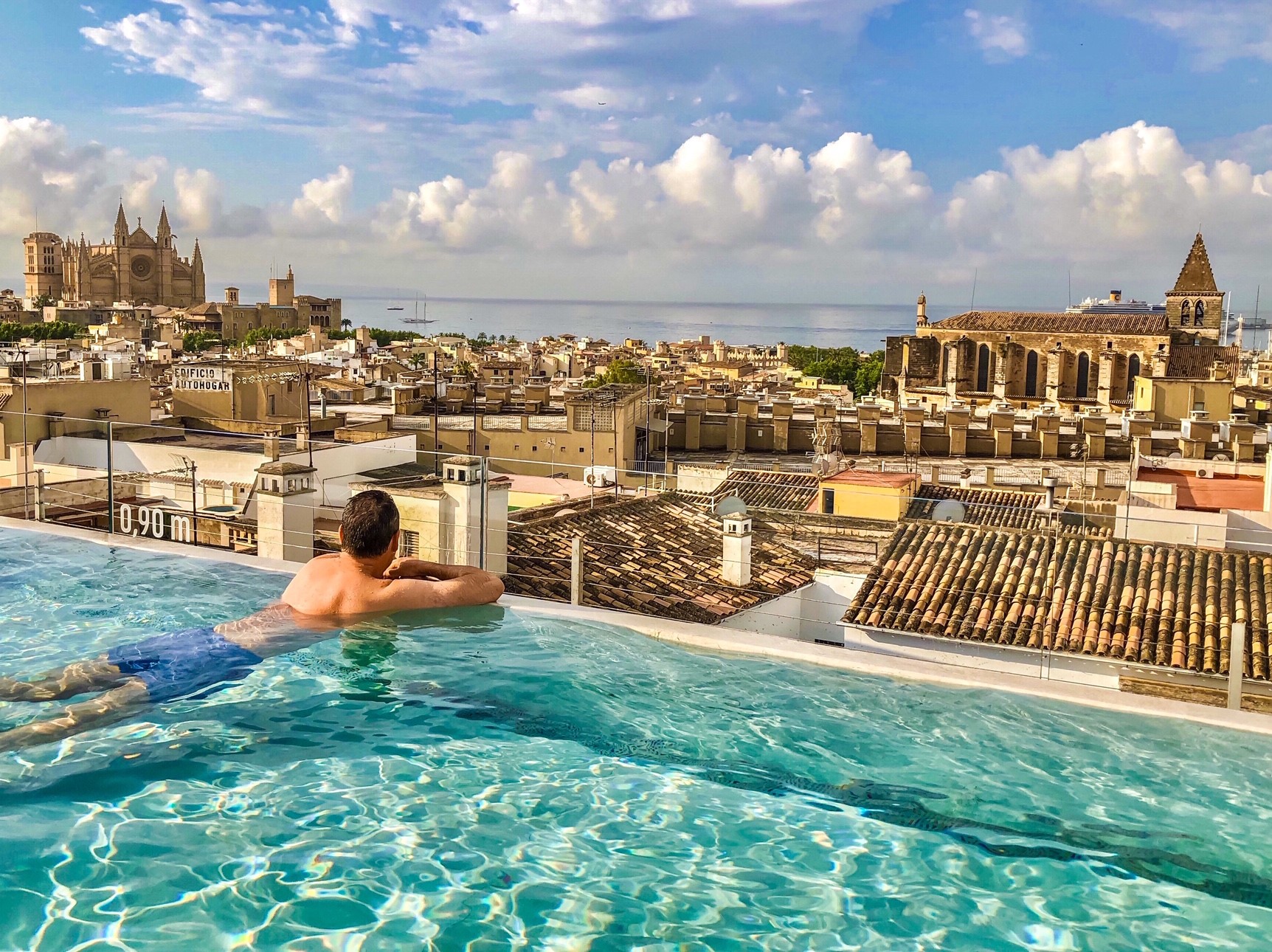 During the day the sun deck is dedicated to guests, whilst in the evening the space becomes part of the city scene
Yet, once you check in you won't be I a great hurry to leave the rooms. The design maximises the natural light that floods in the from the floor to ceiling windows. The double glazing is immense – enabling you to feel cocooned in tranquillity despite the city centre location. Designer furniture, natural materials of wood and stone create a calm, uncluttered aesthetic. King beds, Egyptian linens, and Molton Brown amenities add luxury.
My suite with balcony with views over Jaime III Avenue
Technology plays a big part in making the rooms so comfortable. The guest rooms and suites feature Smart TVs with aps like Netflix preloaded. There are USB charges and plenty of power points too.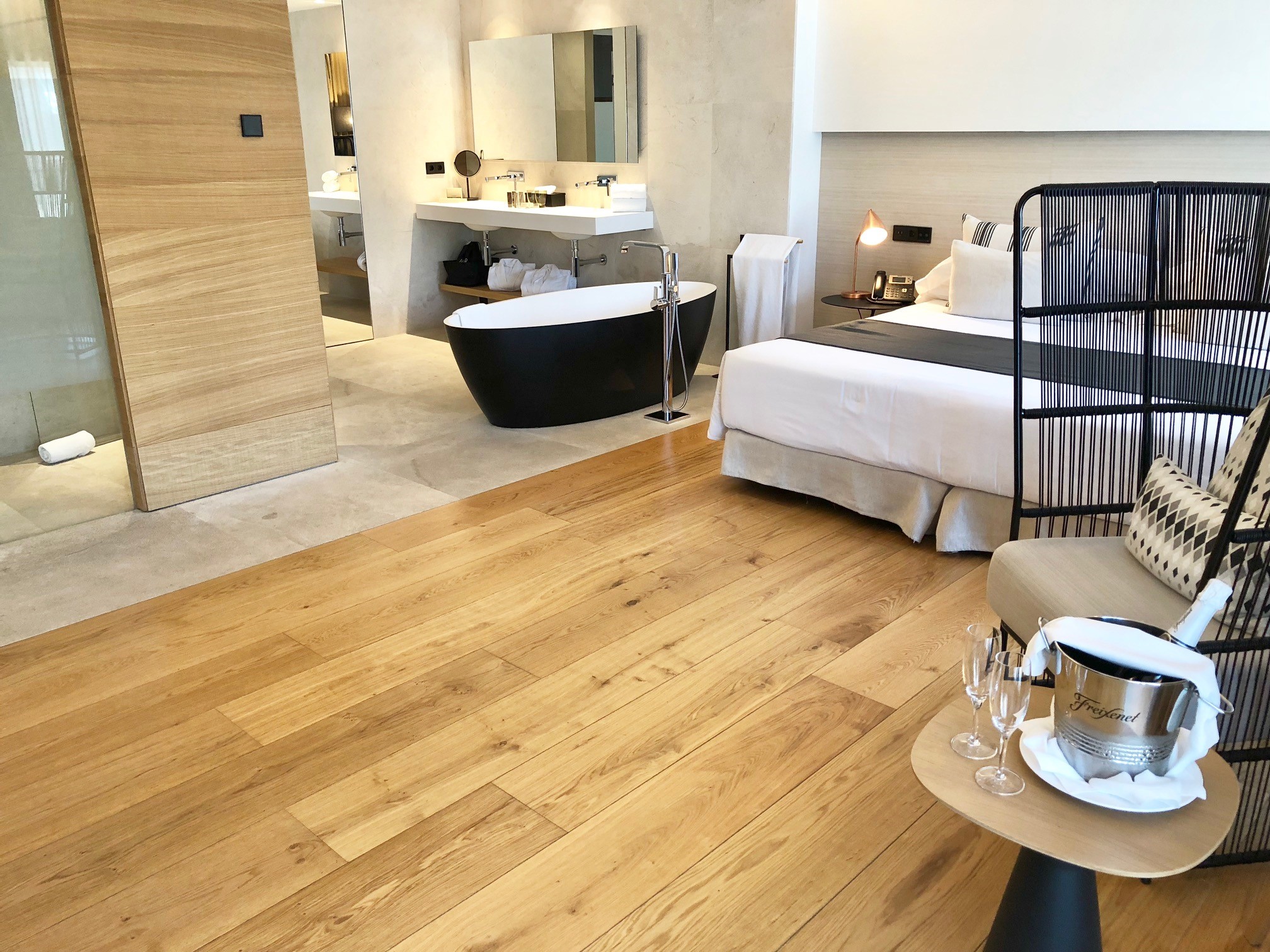 Expect thoughtful touches like a cute travel note book, that also includes a comprehensive city guide on what's to see & do; the best shopping; and highlights of places to visit in Mallorca.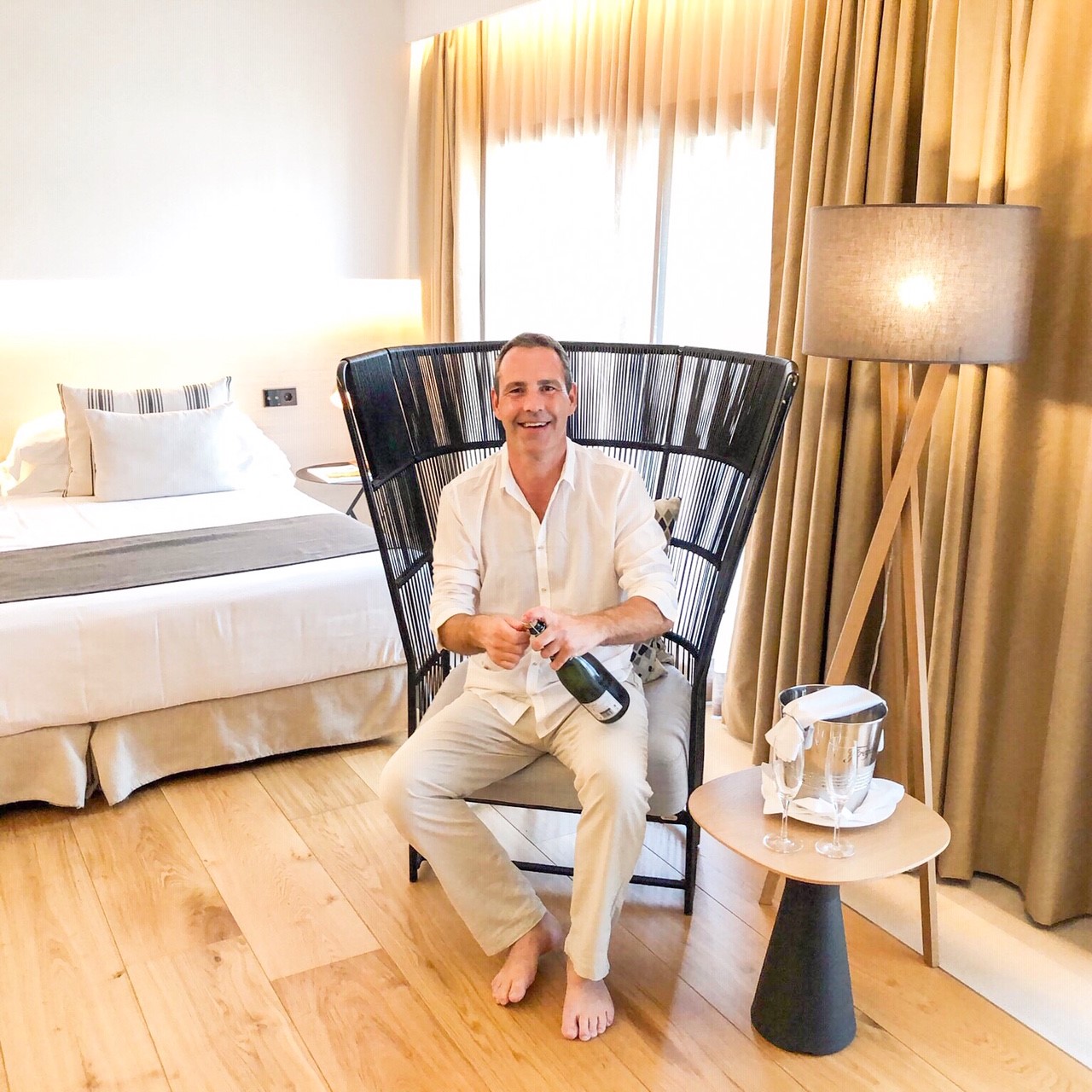 Enjoying the complimentary bottle of cava in the room
Information
Nakar Hotel rewards guests that book direct, offering a 5% discount, Bottle of Cava, Free Minibar of refreshments, Free Spa access and more.
Nakar Hotel
Avenida Jaime III, 21
07012 Palma de Mallorca
Tel: (+34) 971 720 223
Email: info@nakarhotel.com