Whether you like your drinks shaken, stirred, or imaginatively crafted by an expert mixologist using artisan ingredients, Edinburgh has it all. From basement speakeasies that are hidden in plain sight, to super cool drinking dens and opulent hotel bars, there's an establishment sure to whet your appetite. The New Town is generally where it's at for incredible libations and we highly recommend you pay a visit to these sought-after night spots.
The Caley Bar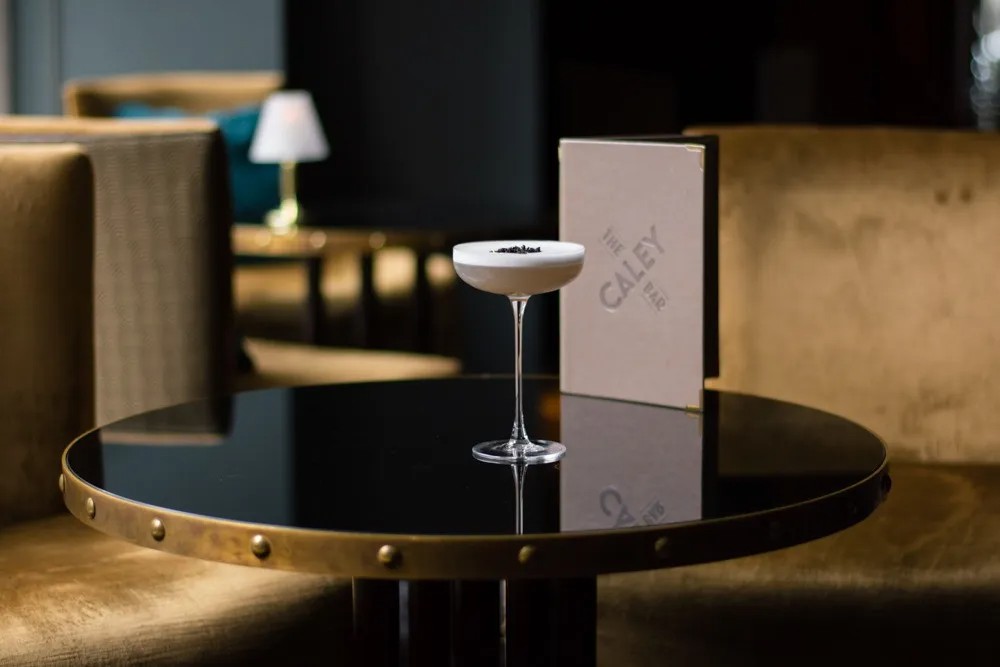 Aficionados of the Golden Age of Travel shouldn't miss this heritage-style bar; a Victorian property that was inspired by the history of the local Caledonia Railway. Part of the Waldorf Astoria, perched where Lothian Road meets Princes Street, drinks here feel like a chic step back in time. A long, thin bar area with leather bar seating, dark wood and sophisticated prints has the feel of an upmarket carriage, while an open seating area features comfy velvet upholstered seating, designed to relax and recline, before or after dinner. The Caley Bar boasts a huge range of Scotland's national tipple and some fantastic custom cocktails.
Bar Prince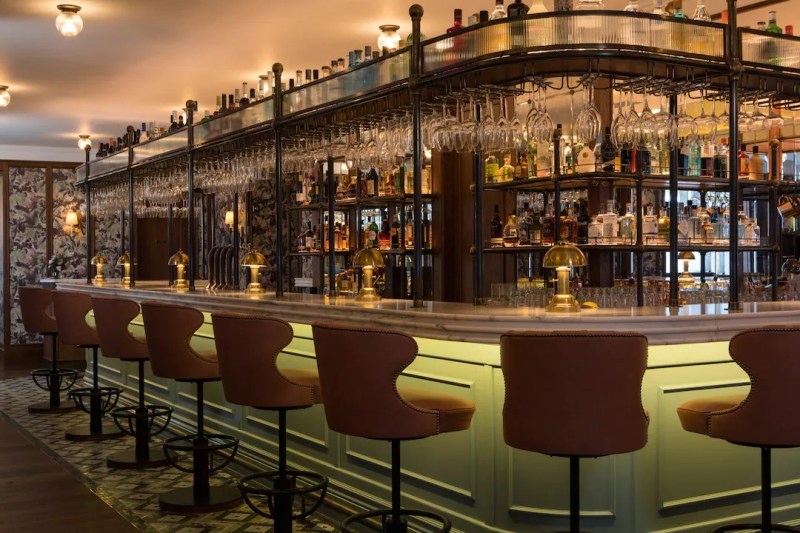 The Balmoral Hotel is one of the finest five-star hotels in the city. And it's in here, where the New Town joins the Old, that Bar Prince is located. Wooden wall panelling is offset by cornflower blue leather seating, comfortable tan bar stools, a white marble countertop and gleaming copper barware. It has a slightly vintage and extremely upscale feel, where champagne flows and smart bartenders mix the high-end beverages. Signature cocktails include the Prince Punch, a blend of rotational rum, secret old spice syrup and sour mix with guests' choice of pineapple juice, Madagascan cola and ginger beer.
Nightcap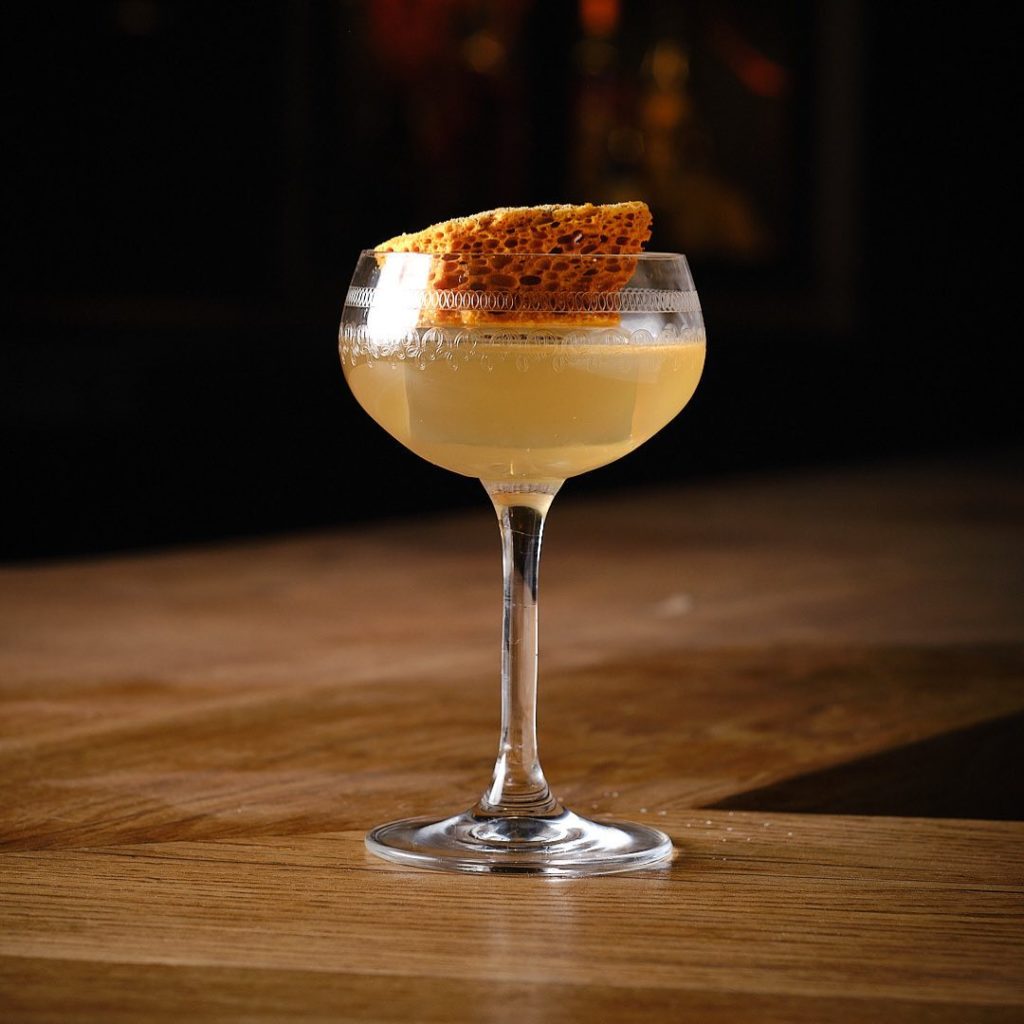 A relative newcomer to Edinburgh's speakeasy scene, arriving on York Place in 2016. Guests can select from three pages of cocktails made up of altered classics (Nightcap's take on favourite cocktails) and house drinks. The former category includes a Bellini Rosa made with white peach, Aperitivo Select and Blanquette de Limoux sparkling wine, as well as a Bloody Mary with sundried Tomato infused Ketel 1 Vodka and Mezcal Verde finished with house Miso Mary Mix. Those preferring to order something entirely original have lots to choose from, including Argyll's Rising (Bowmore 15-year-old Scotch whisky with peach, Punt é Mes Vermouth and Absinthe) and Terracotta Swizzle (Pampero Blanco Rum, mango, Oloroso sherry and citrus,
spiced lime falernum).
Bramble Bar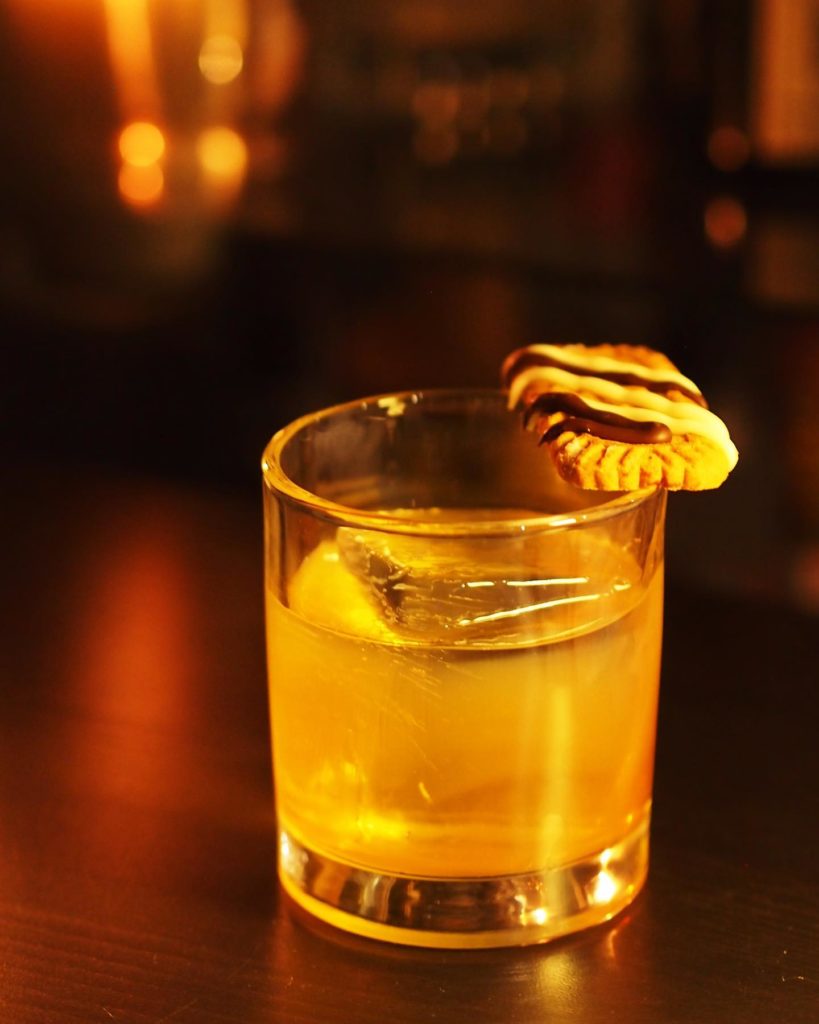 This is a veteran of Edinburgh's ever-growing cocktail scene (having opened in 2006) and it remains one of the best in the city. Dark and sophisticated, yet also edgy and on-trend, it's open from 4pm to 1am every day except Monday and Tuesday. Hip hop and live DJs play as imbibers cosy up at the bar or in the venue's candlelit nooks and crannies, sipping on Bramble's latest creations. The menu is relatively small but perfectly formed, with elegant drinks displaying a splash of showiness. Bramble's entrance is found on Queen Street, subtly marked with an understated brass sign.
The Register Club
Indulge in some afternoon or evening drinkies at this refined art deco style restaurant and bar. Found on the fourth floor of Cheval The Edinburgh Grand and featuring an impressive atrium, it has a large cocktail list that includes signature mocktails. Elegant classic cocktails like the Last Word, Aviation and Jack Rose, mingle on the menu with the Club's own recipes. Made using the best spirits, fortified wines and liqueurs, the house selections include unique drinks like Crimson Skye (with 10-year-old Talisker, Madeira Wine, coffee and sherry syrup and acid mix) and the Golden Age (cognac, sherry, orange juice and peach liqueur).
Panda and Sons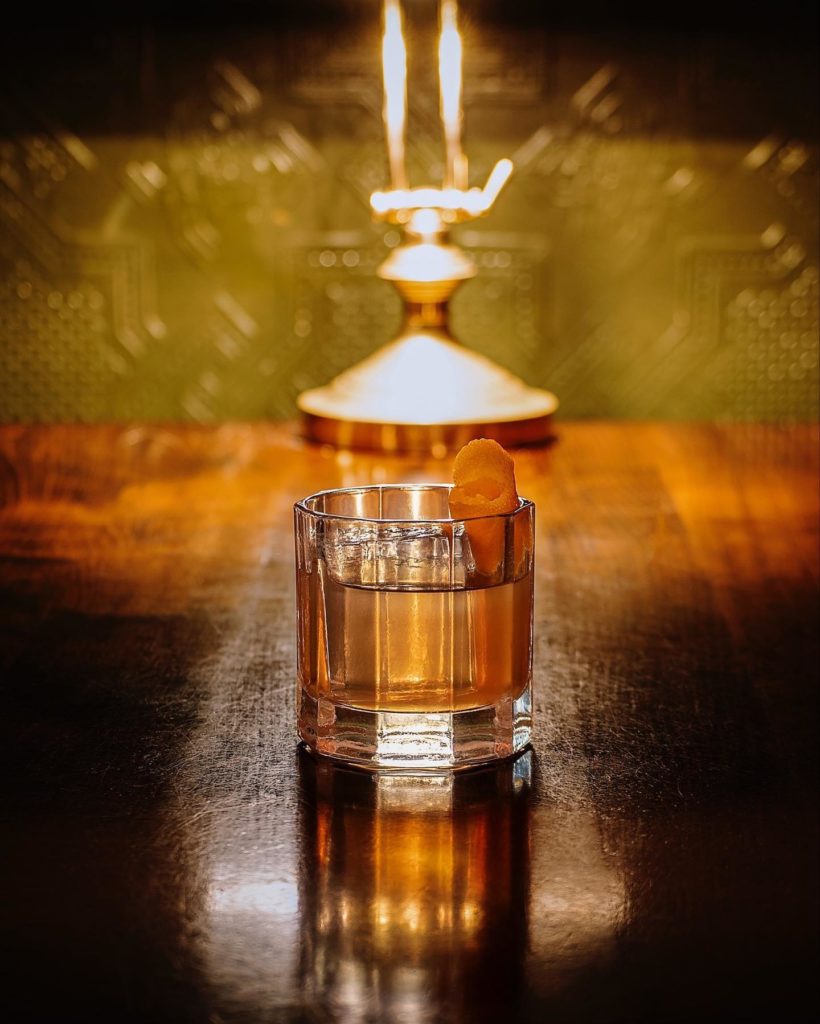 If there's one bar you really mustn't miss, it's this one. Panda and Sons has become quite the local legend since opening in 2013, partly for the quirky way in which drinkers gain entry (we won't spoil the surprise, but look for the barbershop at the far West End of Queen Street). Once inside, guests are submerged into a bygone era, with a genuine speakeasy feel. It's a hipster heaven and that's before you've even ordered a drink. Staff bring you water and some spiced popcorn, as you peruse a menu full of drinks infused with adventurous ingredients like yoghurt, coconut water, cassia bark and Noix de la St. John. The showpiece is the original Birdcage that comes with a flourish of dry ice and drama.