Edinburgh's West End is an eclectic mix of independent boutiques, eateries, bars and big brand names. Its cobbled streets and Georgian buildings make for an elegant setting, and with attractions such as The Usher Hall, Edinburgh Castle, Princes Street, cinemas and other attractive suburbs just a short walk away it is a great base for a city break in Edinburgh. Read on to discover which are our favourite hotels in Edinburgh's West End.
Sheraton Grand Hotel & Spa
The Sheraton Grand Hotel & Spa is a true destination of bliss and luxury in the heart of Edinburgh. Many of the rooms overlook Edinburgh Castle, and most other major attractions in the heart of the city are easily within walking distance. Along with offering more than 260 rooms and suites, making it one of the bigger luxury hotels in Edinburgh and the Sheraton Grand Hotel & Spa possibly has one of the best spa's in the city. Swing by One Square, the onsite restaurant and bar, for a variety of British fare and a lively but sophisticated bar atmosphere.
Waldorf Astoria Edinburgh
Once better known as the Caledonian, the Waldorf Astoria Edinburgh underwent an extensive renovation to bring it into the Waldorf a few years ago. These upgrades resulted in the hotel winning awards like the Luxury Hotel of the Year and the Spa of the Year, among others, for 2014. Whether you opt for a classic room or a luxury suite with a view of Edinburgh Castle, expect sumptuous linens and muted colours that signify class and elegance.
The Bonham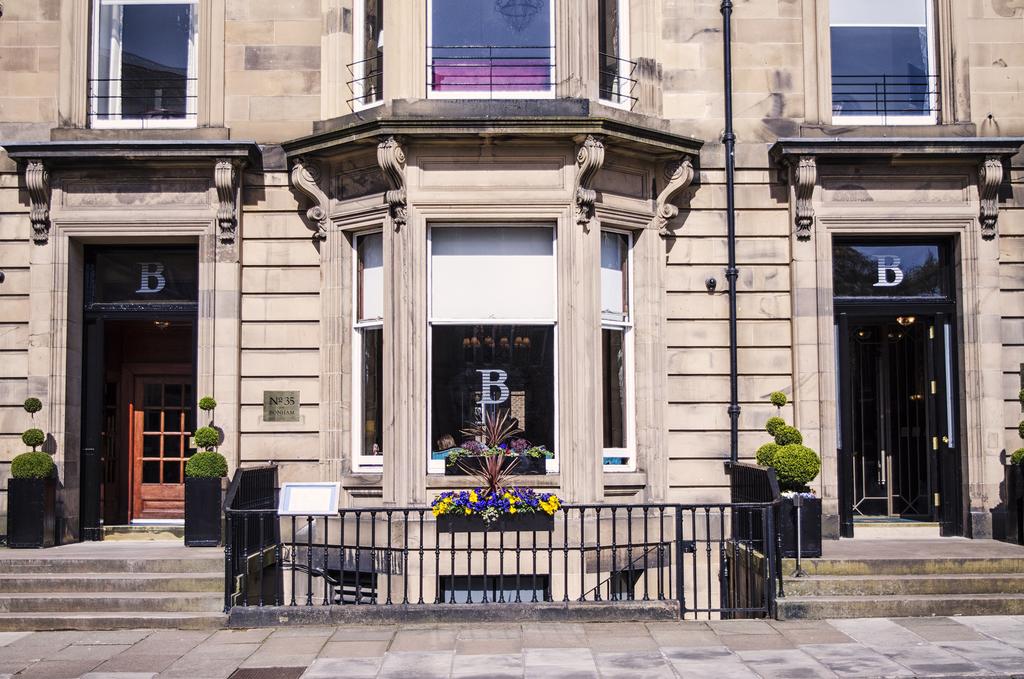 Just off the beaten track, but a stone's throw from the major attractions, this quiet and stunning four-star boutique hotel is a gem for any visitor. Juxtaposing bold colours, rich textures and contemporary art with original features and architecture, their 49 rooms are a blend of historic elegance with modern-day design. Each room, whether standard doubles or junior suite, gives guests a place of serenity and calm in the heart of this beautiful city. For those seeking the ultimate in luxury, you must book one of their two executive suites. You'll be rewarded with plenty of space, beautifully finished modern furniture, stunning bathrooms with period features, freeview TV and free WiFi. And don't forget to peek your head out the window for magnificent views over Drumsheugh Gardens.