Whether you're planning a day at the beach or a poolside lounge session, luxury beach towels are a must–have. From oversized options to those with unique designs, there's a luxury beach towel for everyone. And, with so many great options on the market, it can be hard to know which one to choose. That's why we've put together a list of the best luxury beach towels, perfect for any summer outing. From classic stripes to eye-catching prints, these towels will make a statement no matter where you lay them out. So, whether you're looking for a towel to lounge on or one to make a fashion statement, we've got you covered.
Paul Smith – Artist Stripe Medium Terry Beach Towel
This beach towel is decorated with Paul Smith's hallmark Artist stripes in muted pink, green, mustard and blue hues. It's well-sized for laying comfortably across a pool lounger or sandy beaches and made from soft cotton terry for a cosy, absorbent feel
Zegna – Logo-jacquard Cotton-Terry Beach Towel
Zegna's beach towel is a must-have for anyone who loves spending time at the pool or beach. The towel is made from soft, absorbent cotton terry that is both comfortable to touch and stylish to look at. The midnight-blue and off-white colours of the towel are perfect for adding a touch of luxury to your pool or beach experience.
Soho Home – Shoreditch House Pool Cotton Towel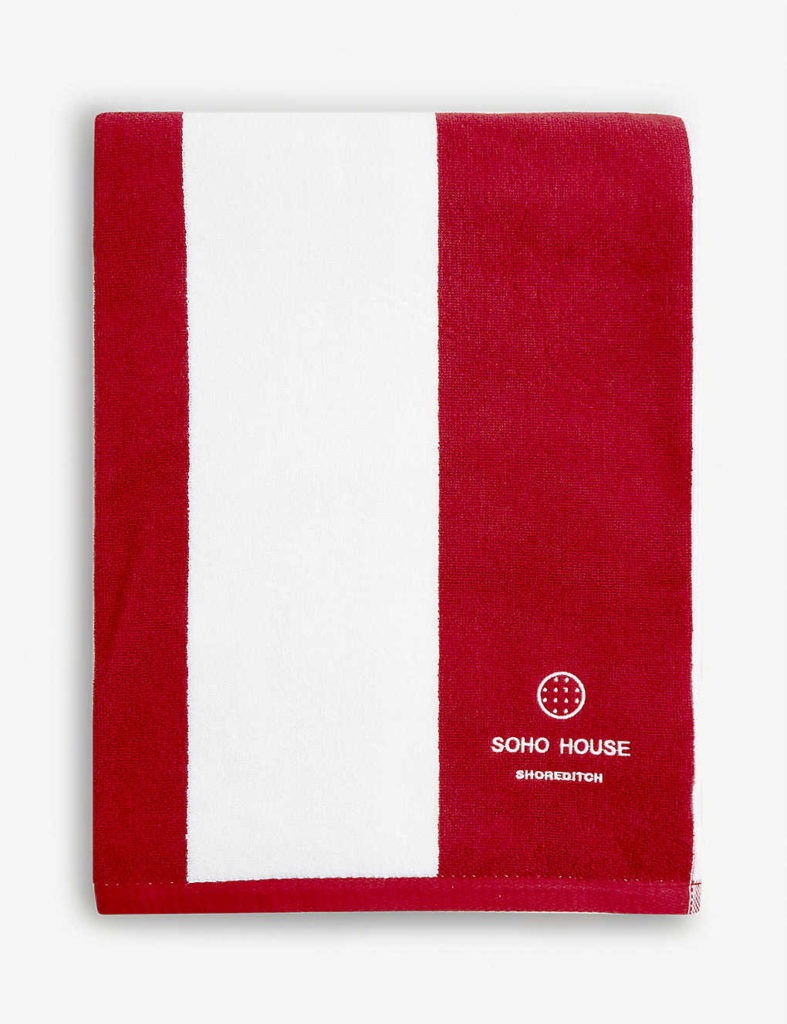 Soho House's latest House Pool towel collection, tested in the brand's global destinations, has arrived. Made from soft cotton, the Shoreditch version is striped and has the brand's name embroidered in the corner. All you need now is your favourite book.
Business & Pleasure Co. – Striped Cotton Beach Towel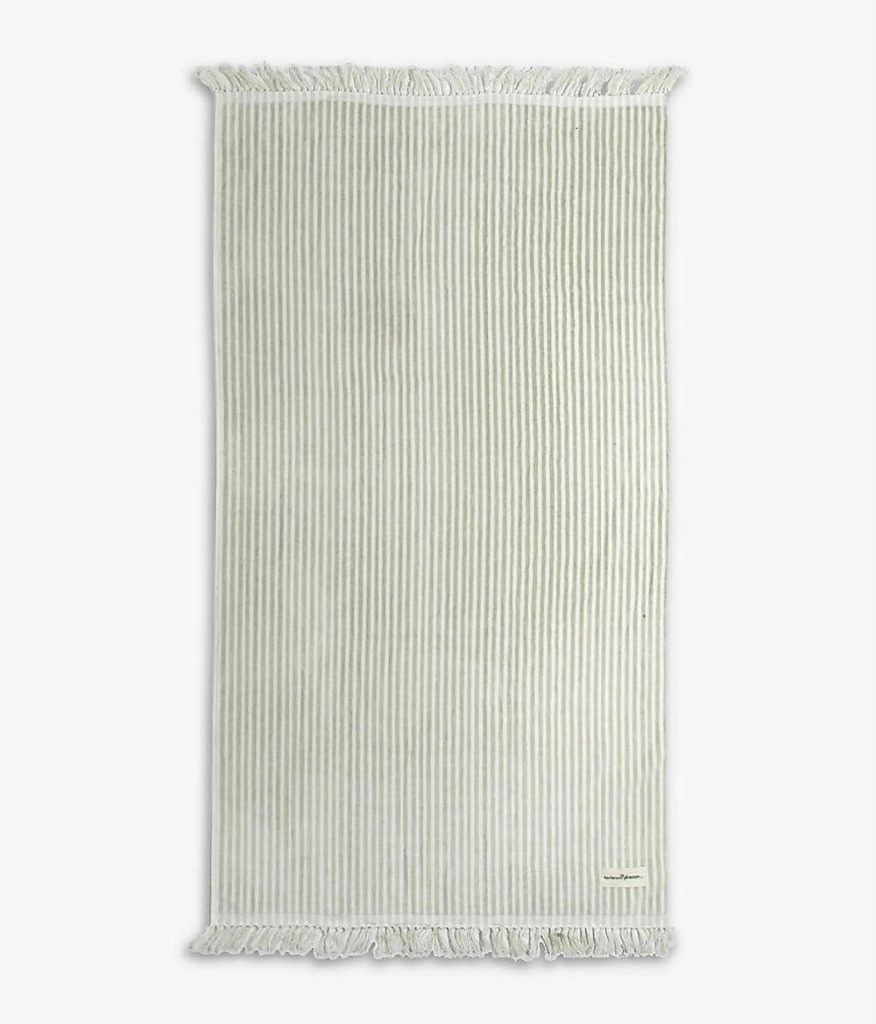 Made from pure cotton towelling, this large towel from Business & Pleasure Co. is big enough to starfish on the beach or in your backyard. It's also got an all-over striped pattern and fringe detailing, so it looks great on your gram, too.
Fendi – Earth Logo-print Cotton Towel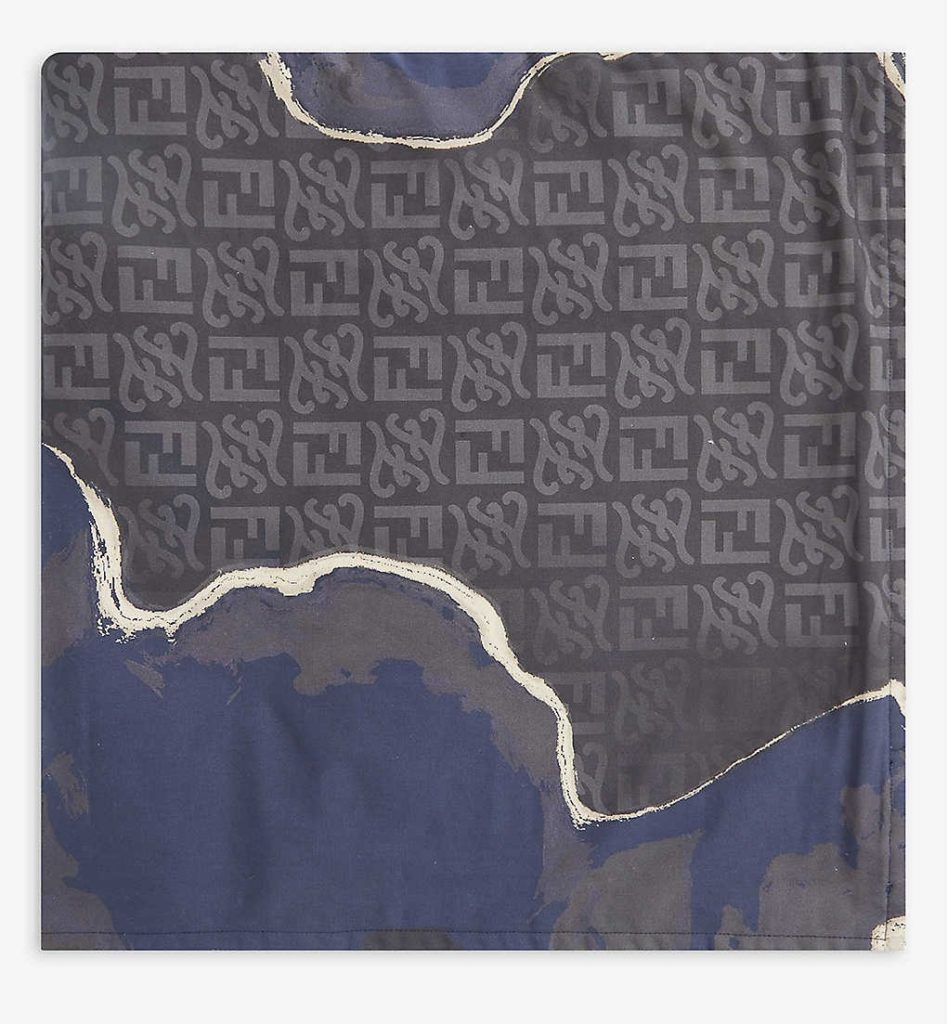 This Fendi towel, aptly named Earth, is swathed in an abstract motif that reflects the different elements that form our planet. The ultra-absorbent design is made from 100% cotton and is printed with four earthy tones to represent everything from water to fire and if you look closely, you'll notice the Italian powerhouse's signature double F moniker taking over the most prominent component.
Hermès – Yachting Beach Towel, Large Model
A new colour has been added to the Hermès Yachting line for summer, Tan. The beach towel is made of terry cloth with "Hermès Bain" embroidery, is 100% cotton and woven in Germany.
Loewe – Paula's Ibiza Anagram Beach Towel
Loewe offers a fresh iteration of its Anagram print for the Paula's Ibiza collection. This orange beach towel is made from cotton terrycloth.